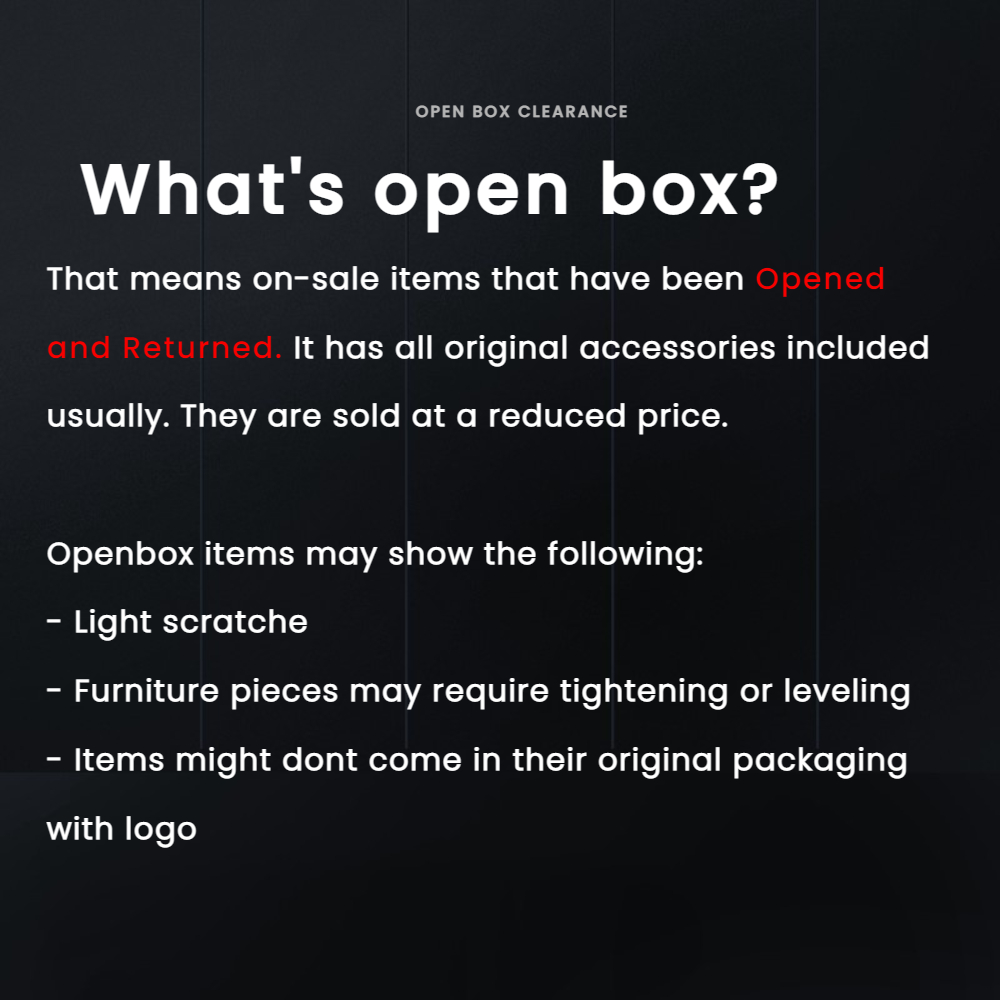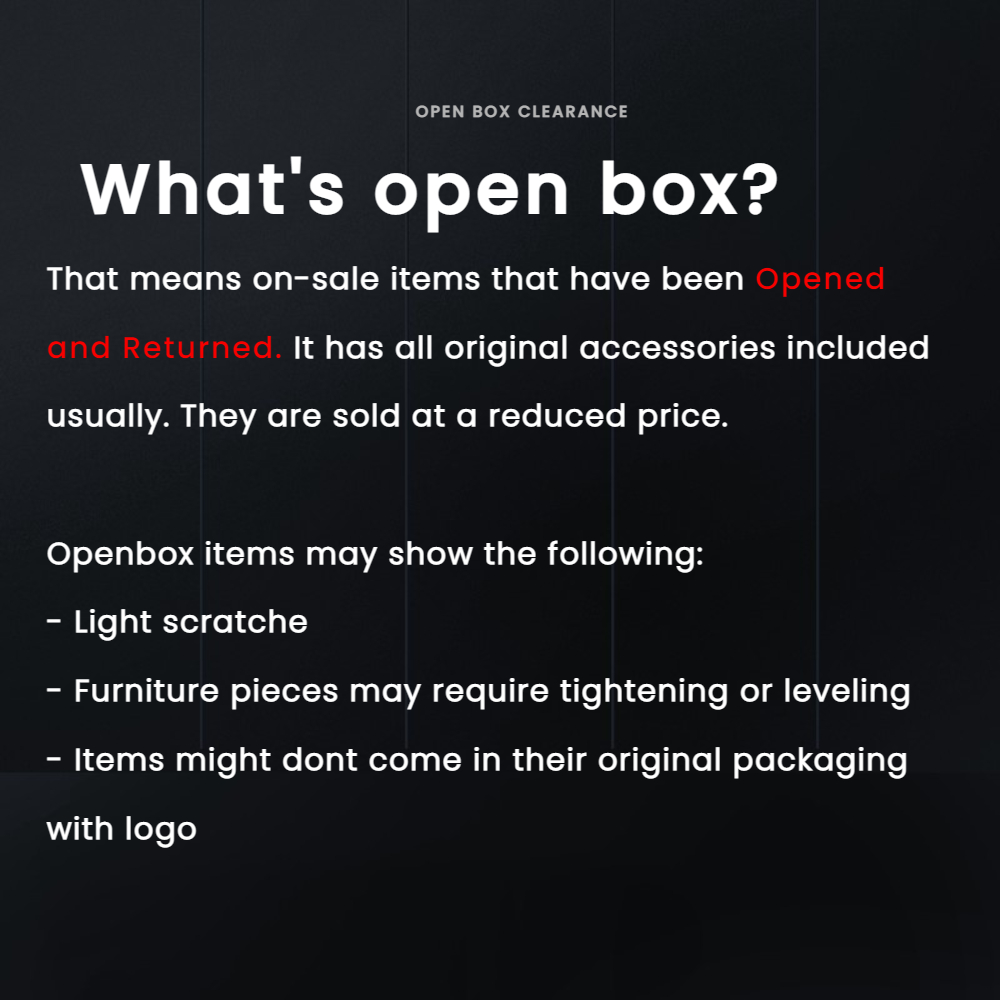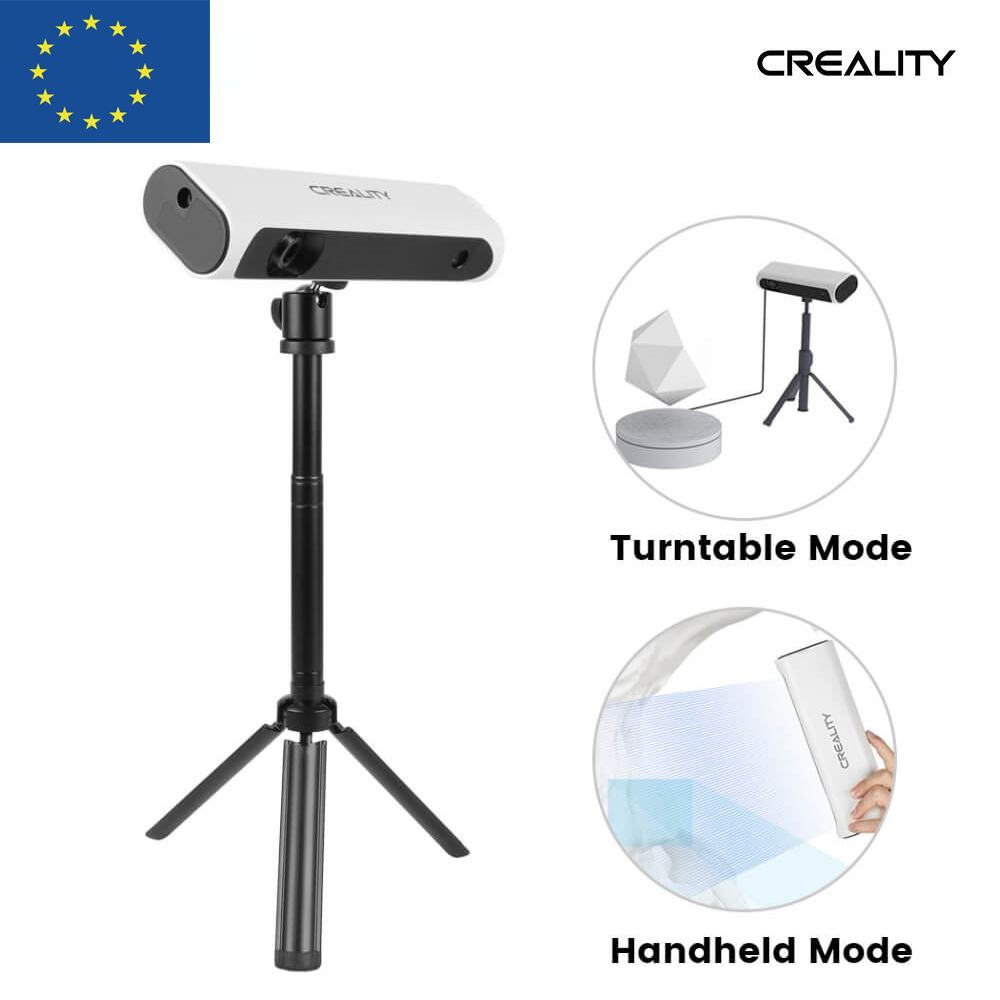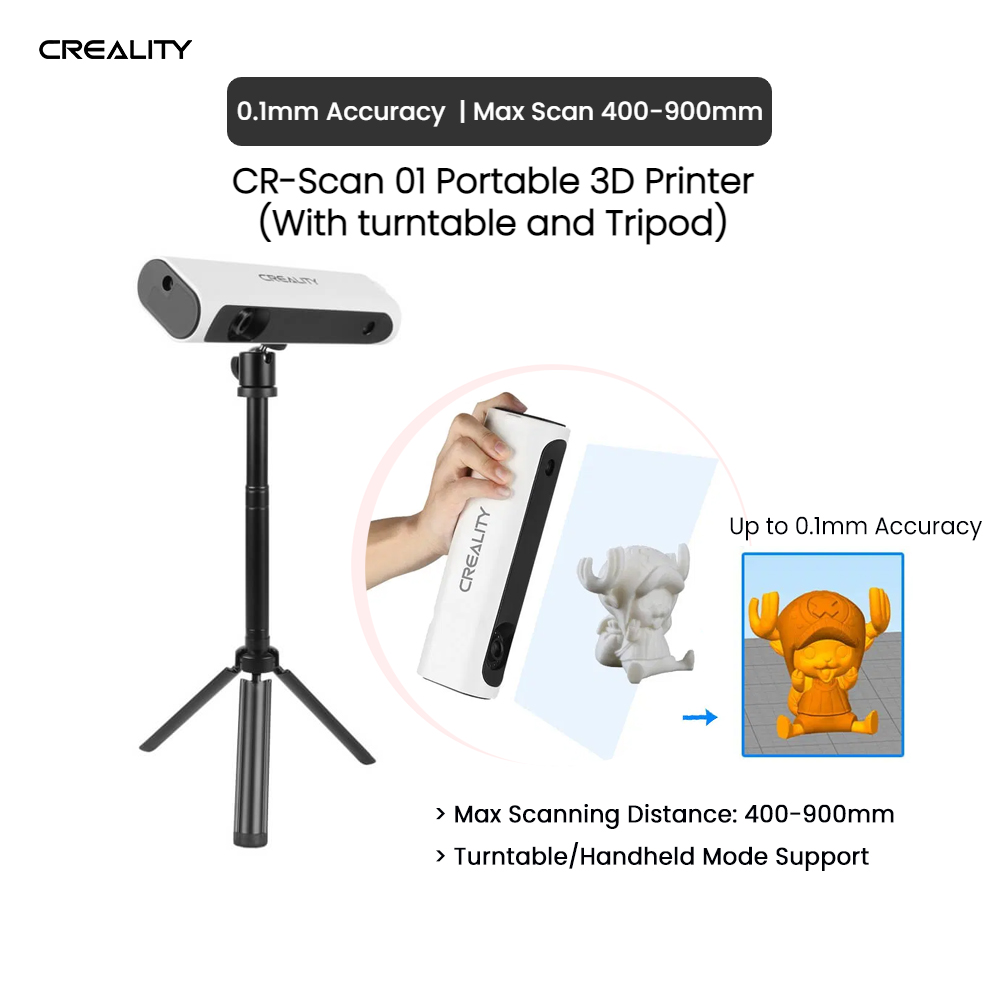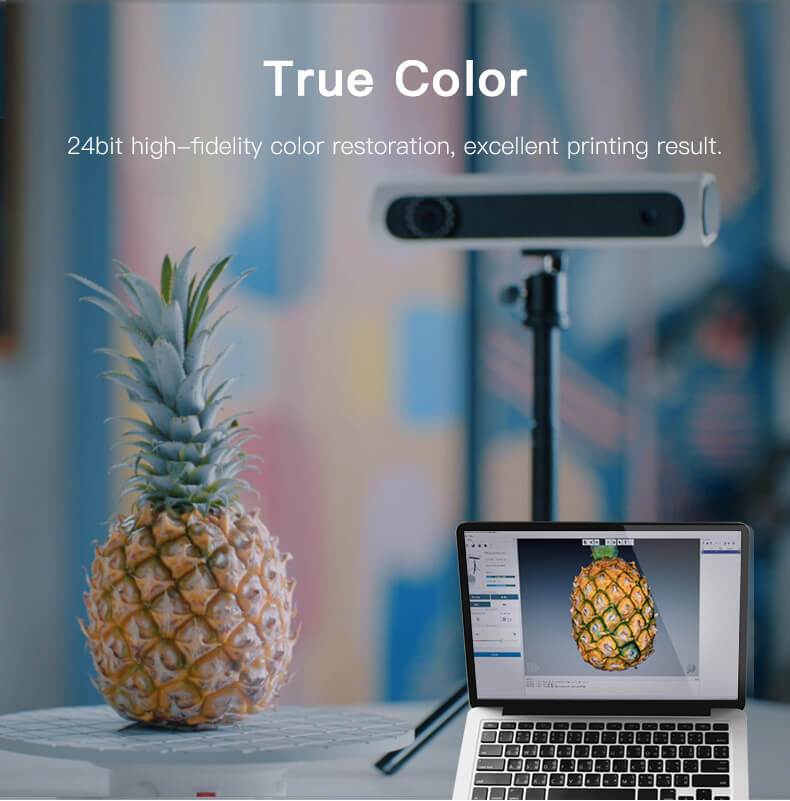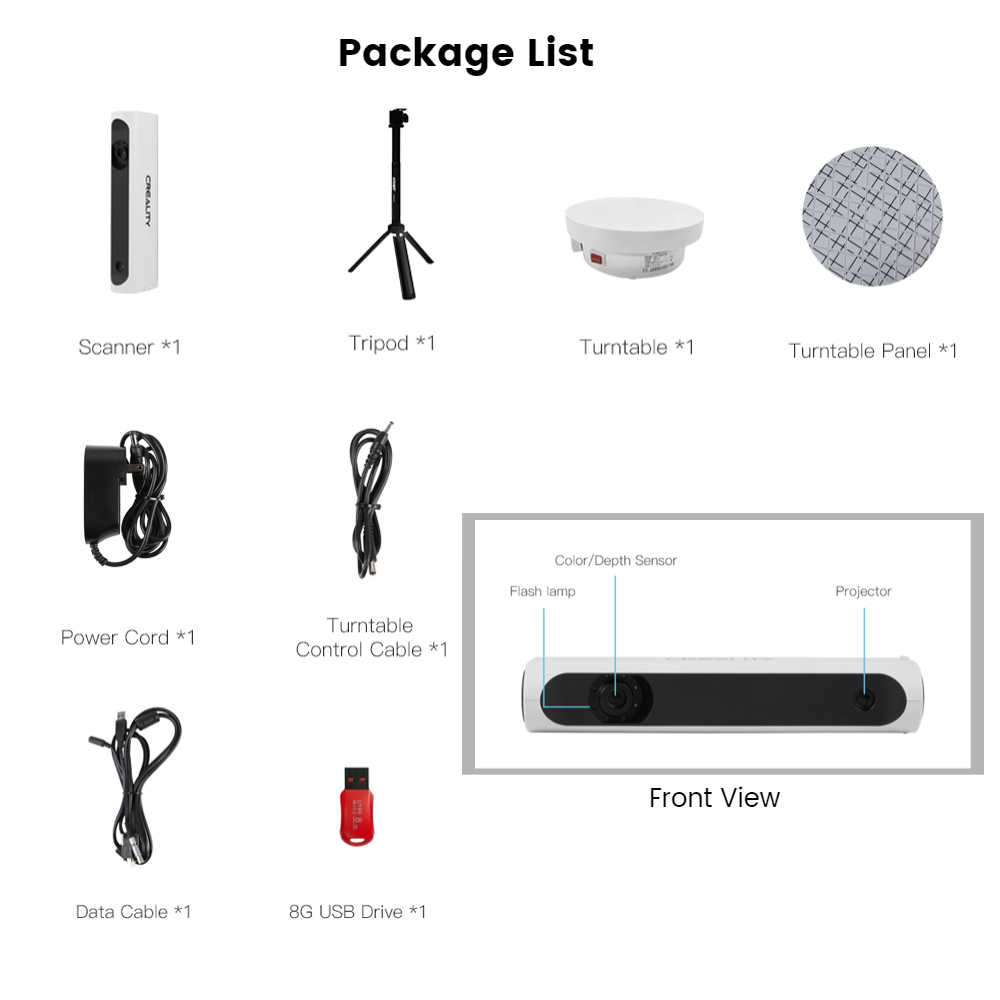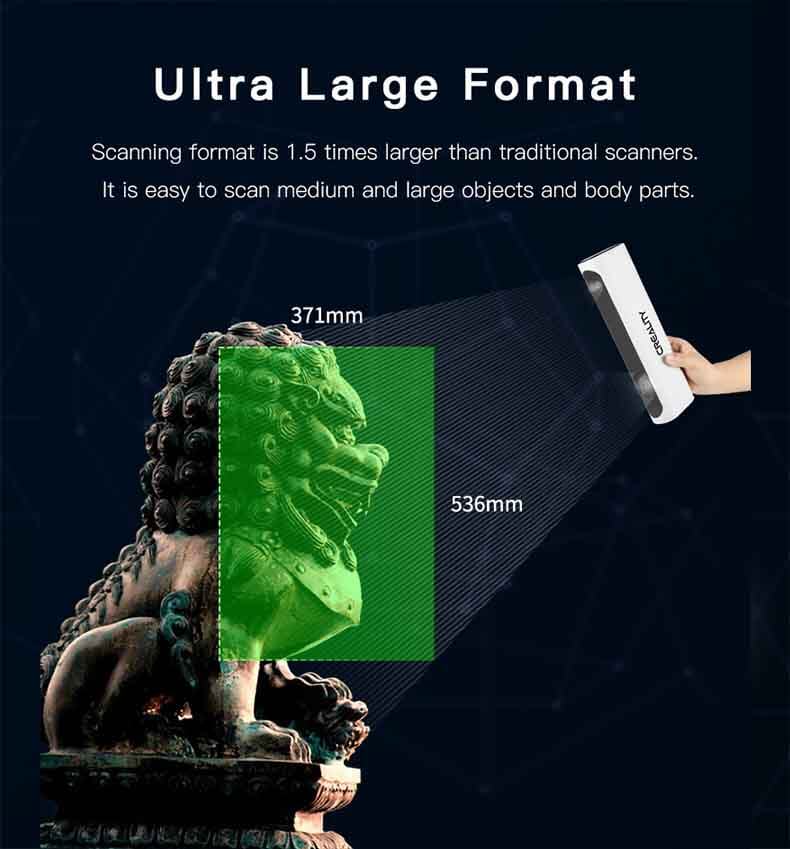 [New Open Box] Creality CR-Scan 01 3D Scanner Set-400-900mm Scanning Range, No Maker Scanning
Ship to
It is expected to arrive within and will cost
€
EUR
to ship
This item can't be shipped to this Country/Region
Bundles
${ meal.bage }
${ meal.title }
${ meal.skus }
${ sku.name }:
${ skuVal }
Creality CR-SCAN01 3D Modeling Scanner For a Large Scan and Modeling.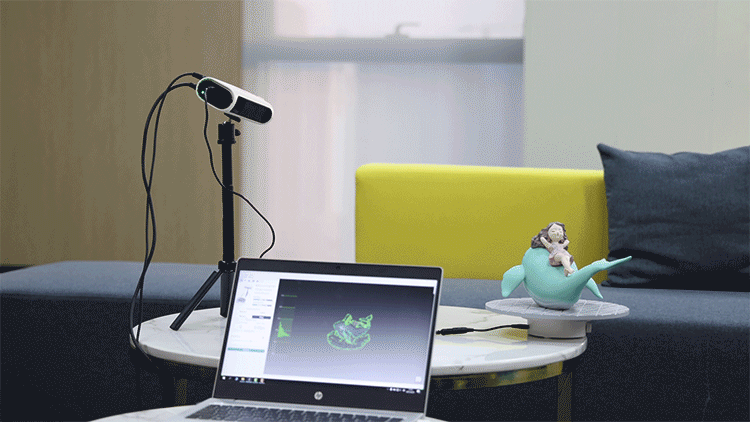 2 Scan Modes - Handeld/Turntable 3D Scanner
Handheld scanning is more flexible, supports scanning objects of different sizes without marking points. With turntable and tripod, one-click automatic scanning, support multiple poses aligned automatically to get a more complete model
No labeling point required:
Scanning distance: 15.75-35.45 inches (40-90 cm)
Working range: 11.80-19.70 inches (30-50 cm)
Scan resolution: 0.5mm;
Image size: 536x378 10 frames per second accuracy: 0.1mm.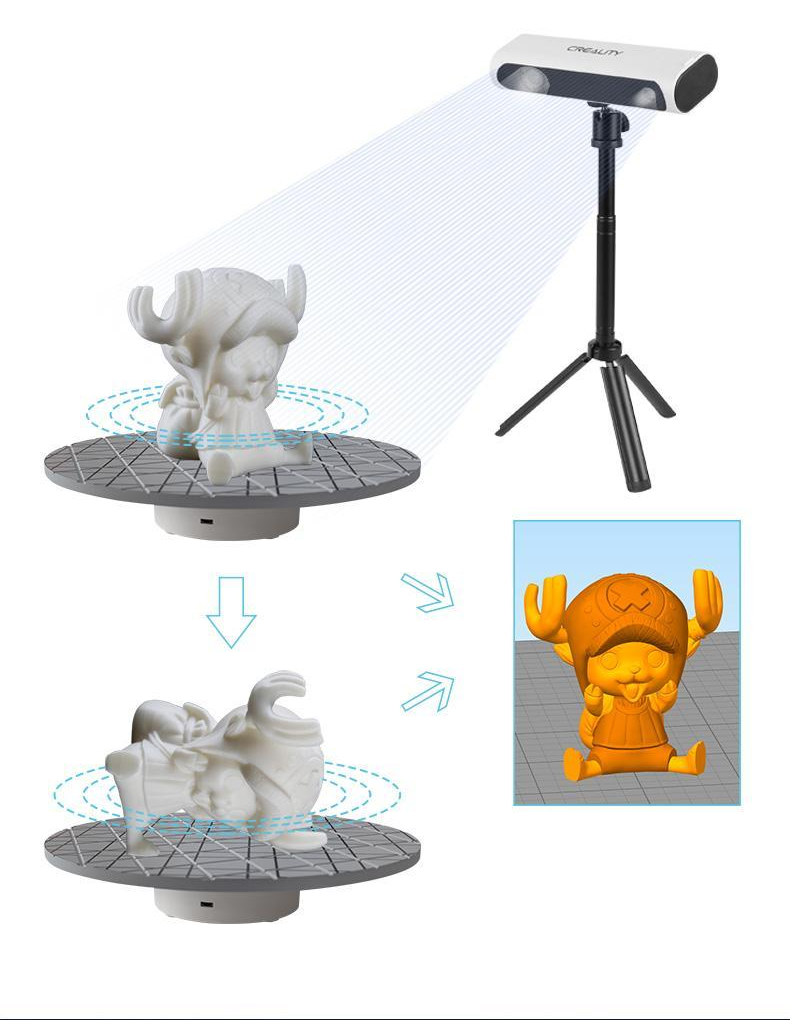 Humanized software:
Concise UI design, easy to operate during operation. Powerful modeling processing methods, automatic filling repair, automatic color repair, automatic substrate recognition, non-destructive mesh simplification, automatic smoothing and denoising.
OBJ/STL output: Output standard file formats, including stl and obj. Compatible with all mainstream FDM and light-curing printers.
Automatic Multi-Pose Alignment & Powerful Model Processing Method:
High-precision matching algorithm based on color and structure features, realizing multiple scan automatic synthesis function. Model editing, automatic filling repair, color repair,substrate recognition, non-destructive mesh simplification and smooth denoising, give you a great scanning experience.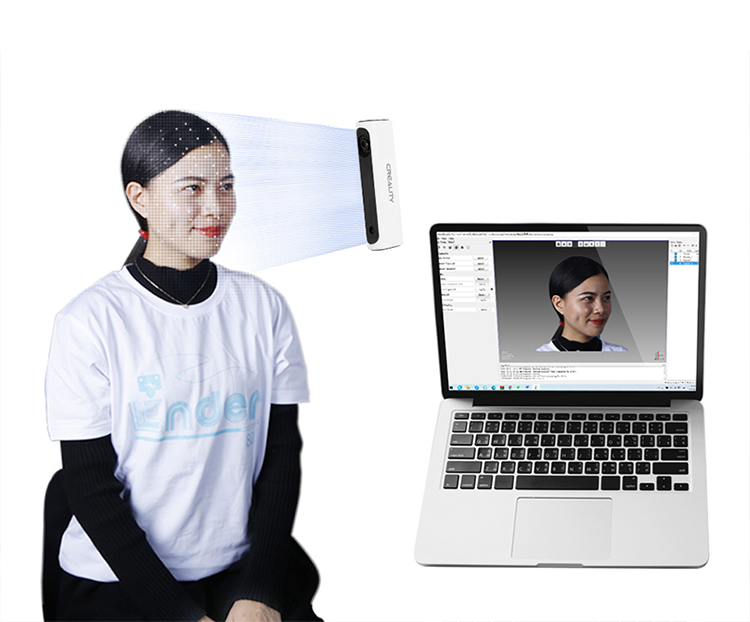 Q1: What is the main differences of Lizard with Scan 01, CR-Scan 01 VS CR-Scan Lizard - which one is better?
Both of them have a similar concept of scanning. the Lizard can scan an object without the help of the markers since it has the help of a visual tracking algorithm. It goes the same for the CR-scan 01. Both of the scanners have the option of storage and the conection to the Creality Cloud .
Biggest Difference:
1. Printing Accuracy.
The Lizard has better accuracy (Lizard has 0.05mm, the Scan 01 has 0.1mm),
2. Scanning Environment
The CR-Scan 01 is a little bit more delicate when it comes to lighting and the space where it can scan. It works great in a room where the light is not that bright, but unfortunately the sunlight and outdoor are not the best choice for it.
3. Max Scanning Distance
The CR-Scan 01 has a bigger range :from 400mm up to 900mm.
The Lizard is 150-400mm;
Customer Reviews
Write A Review
Ask A Question
Reviews (0)
Questions (0)