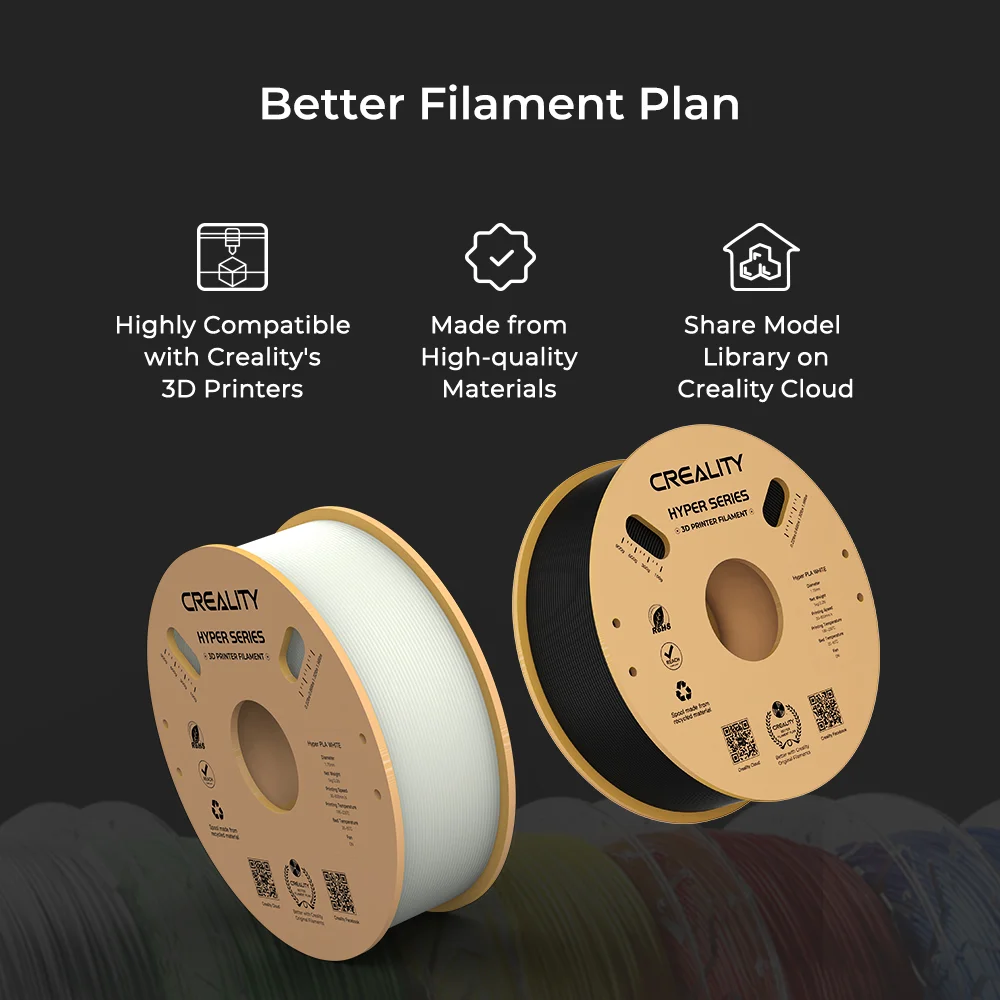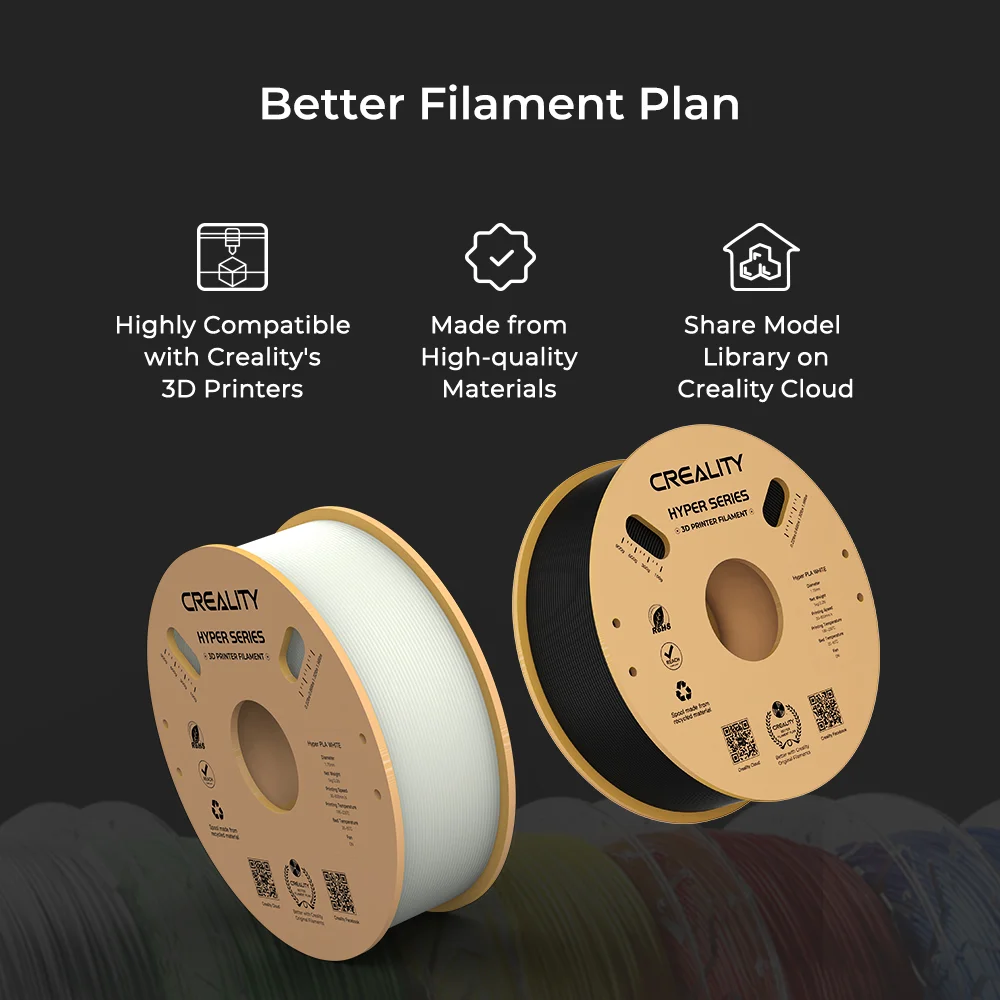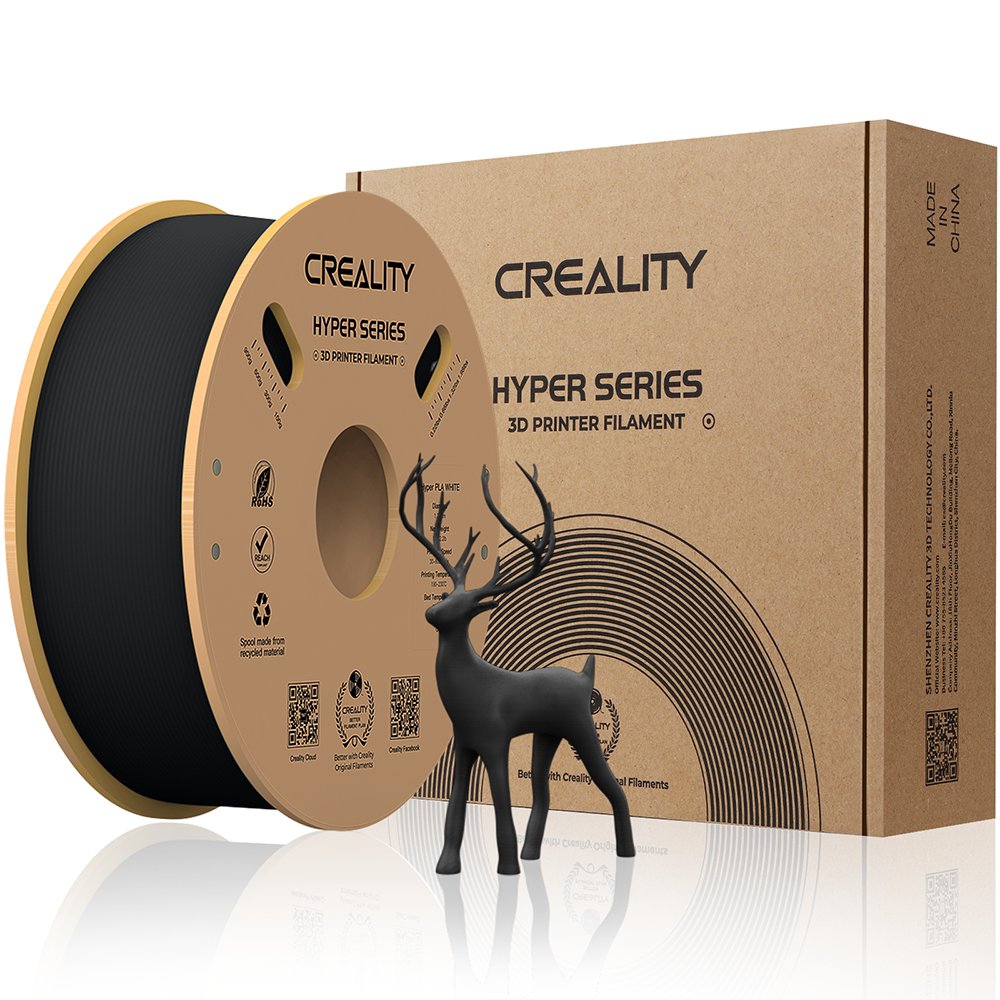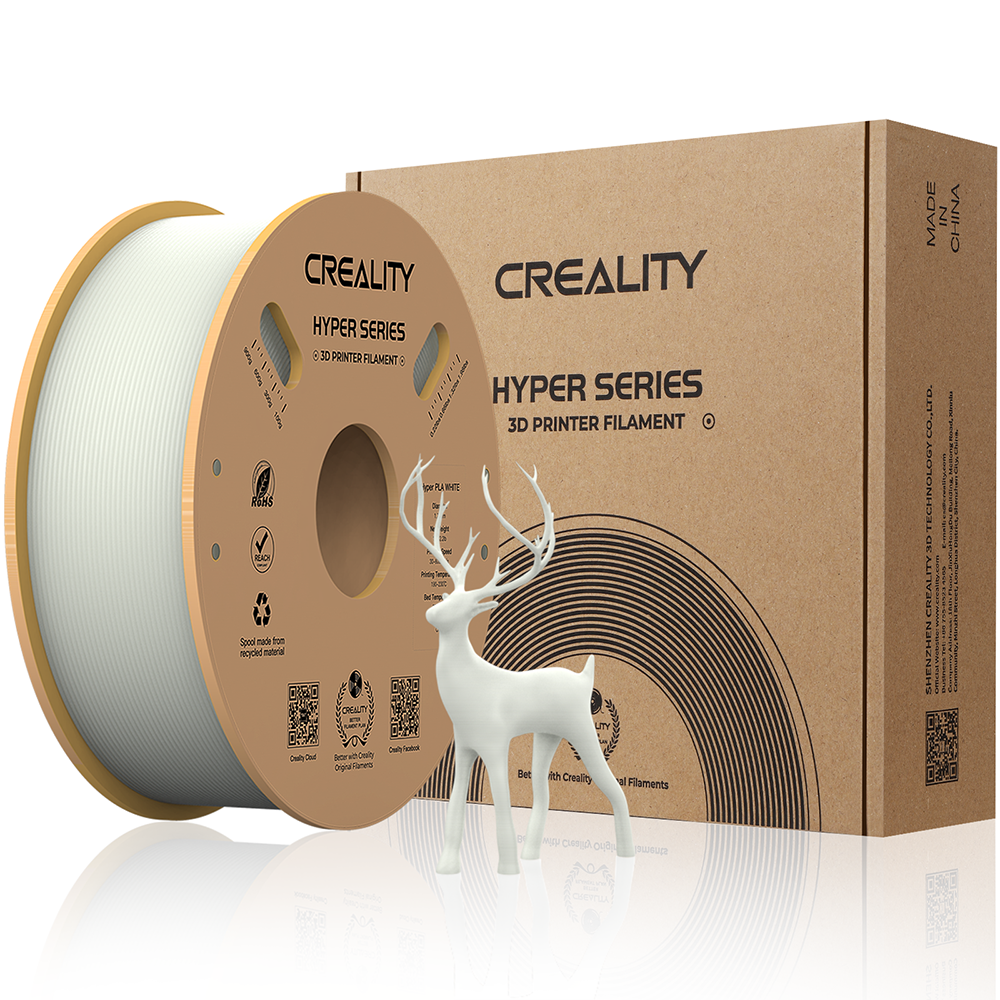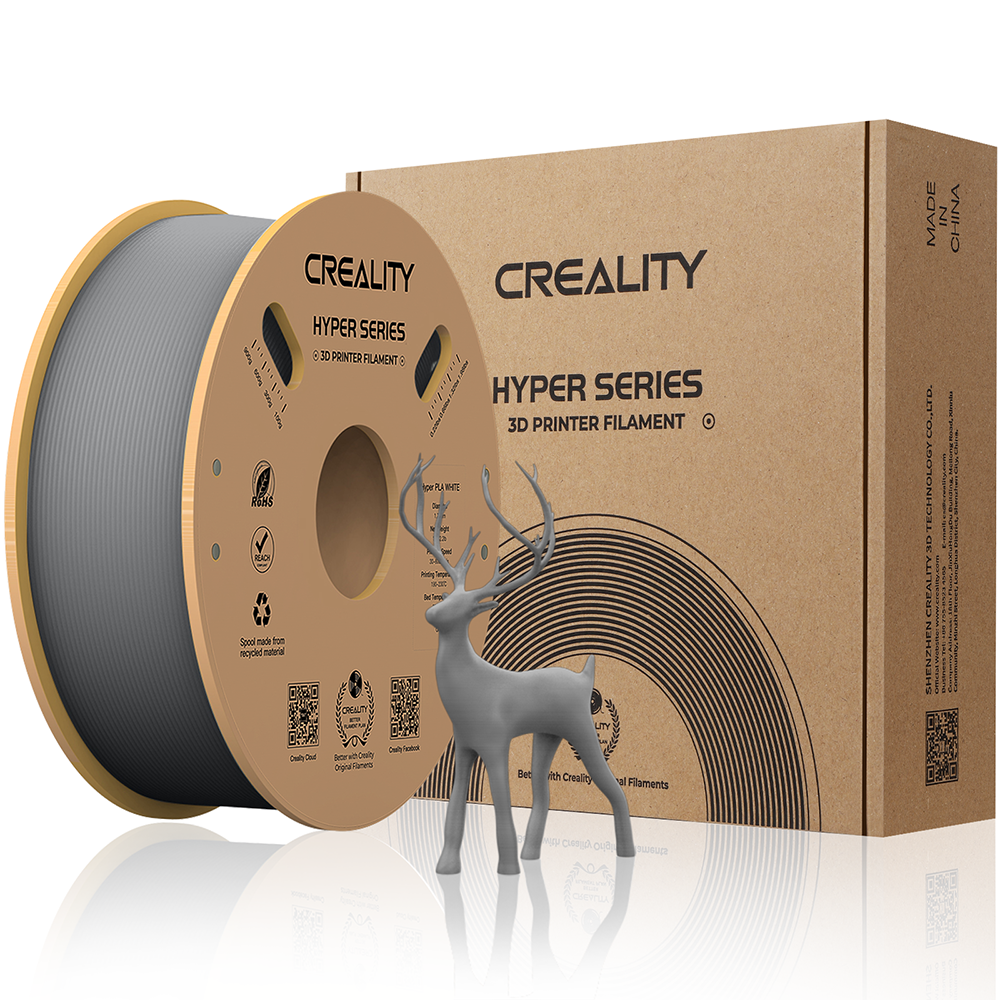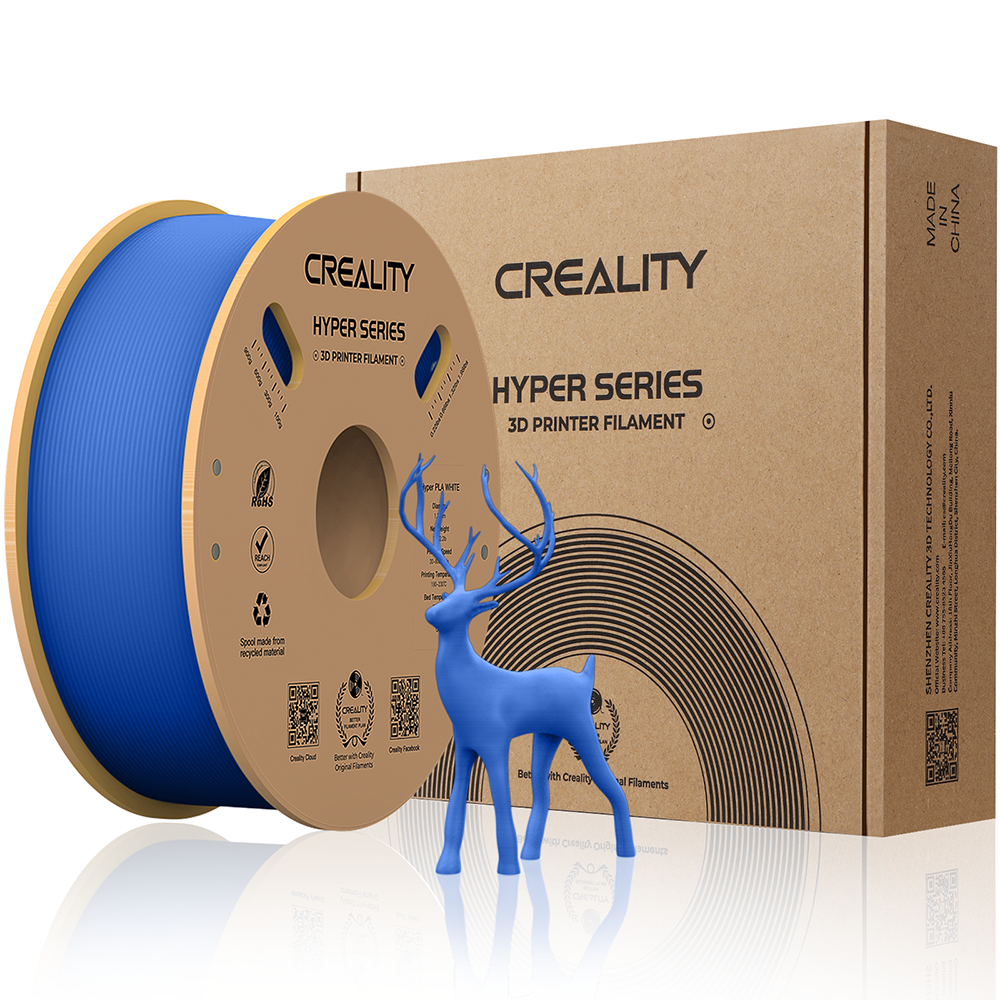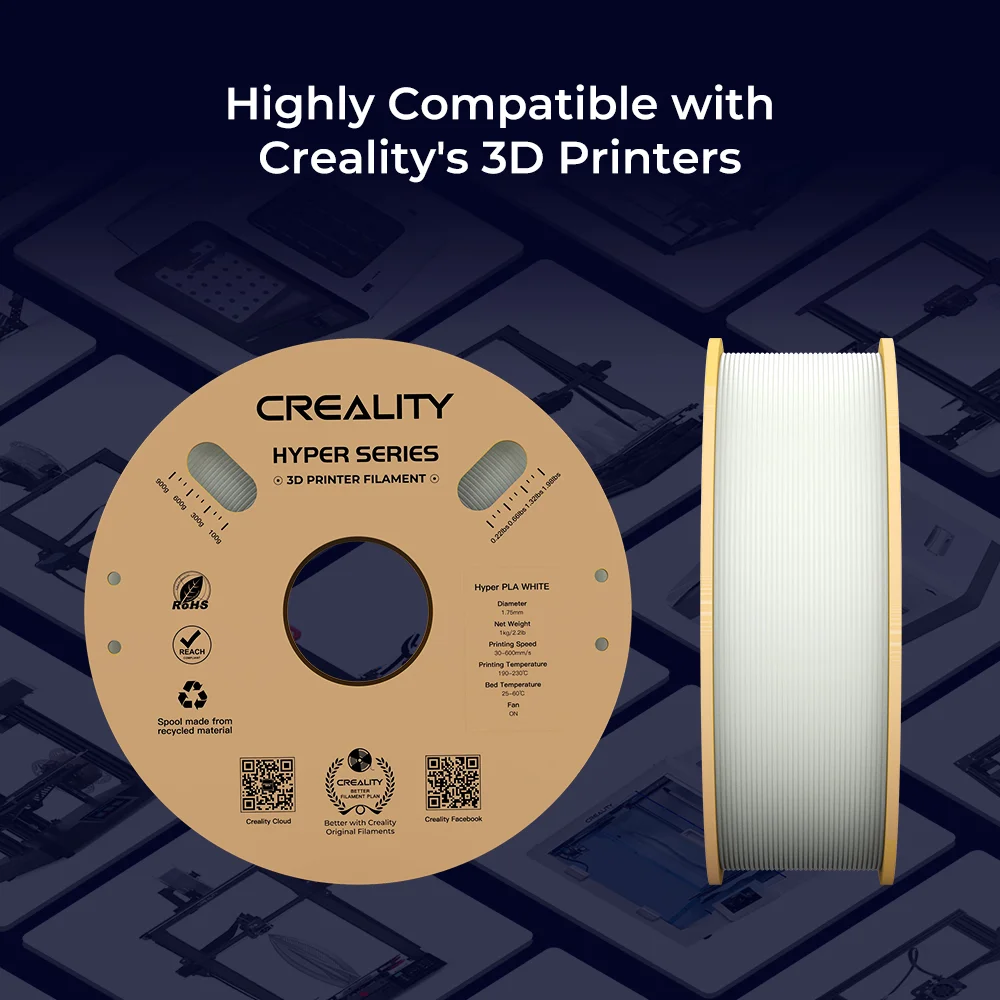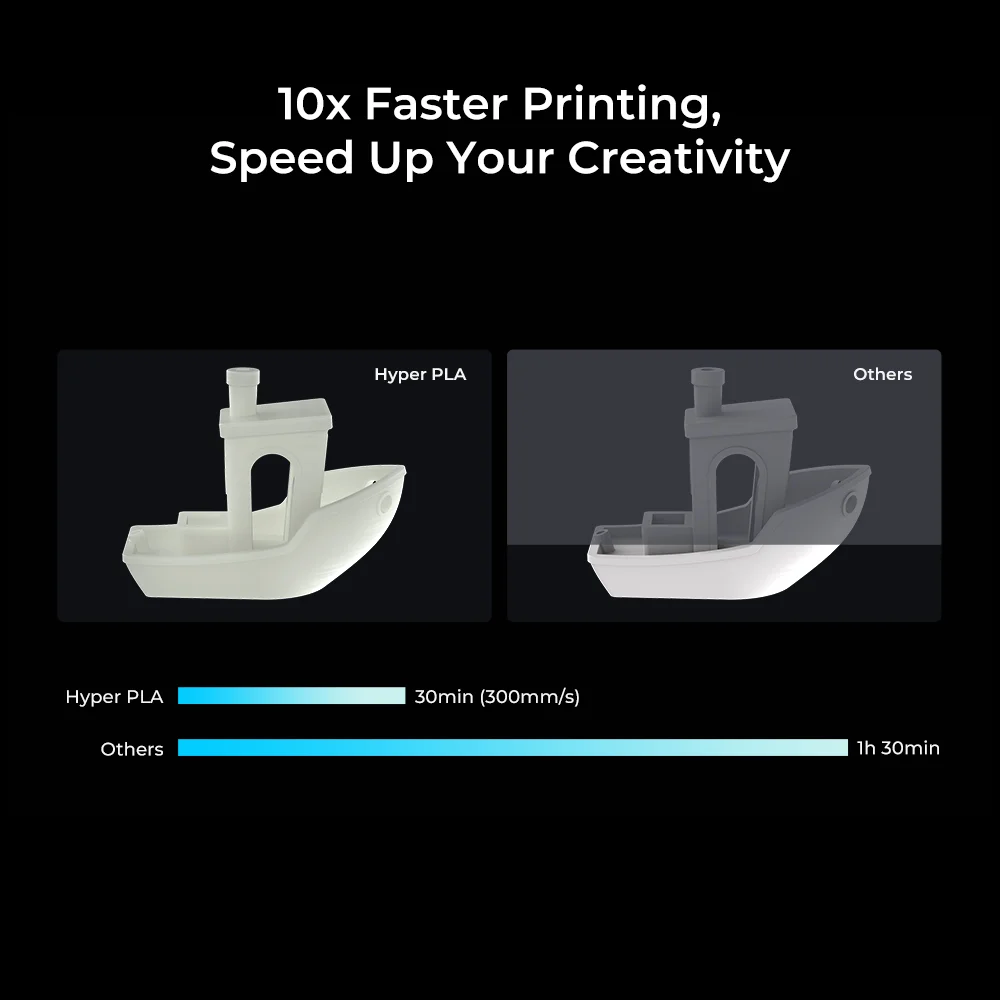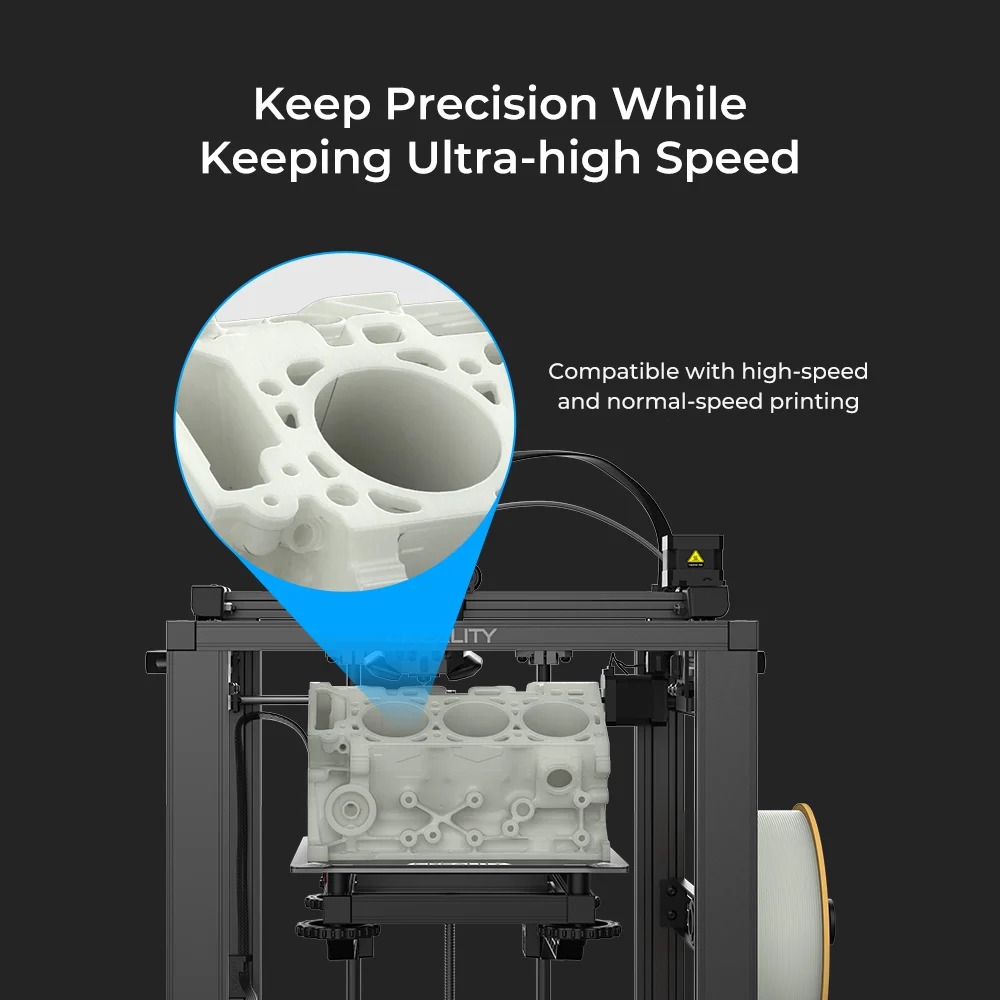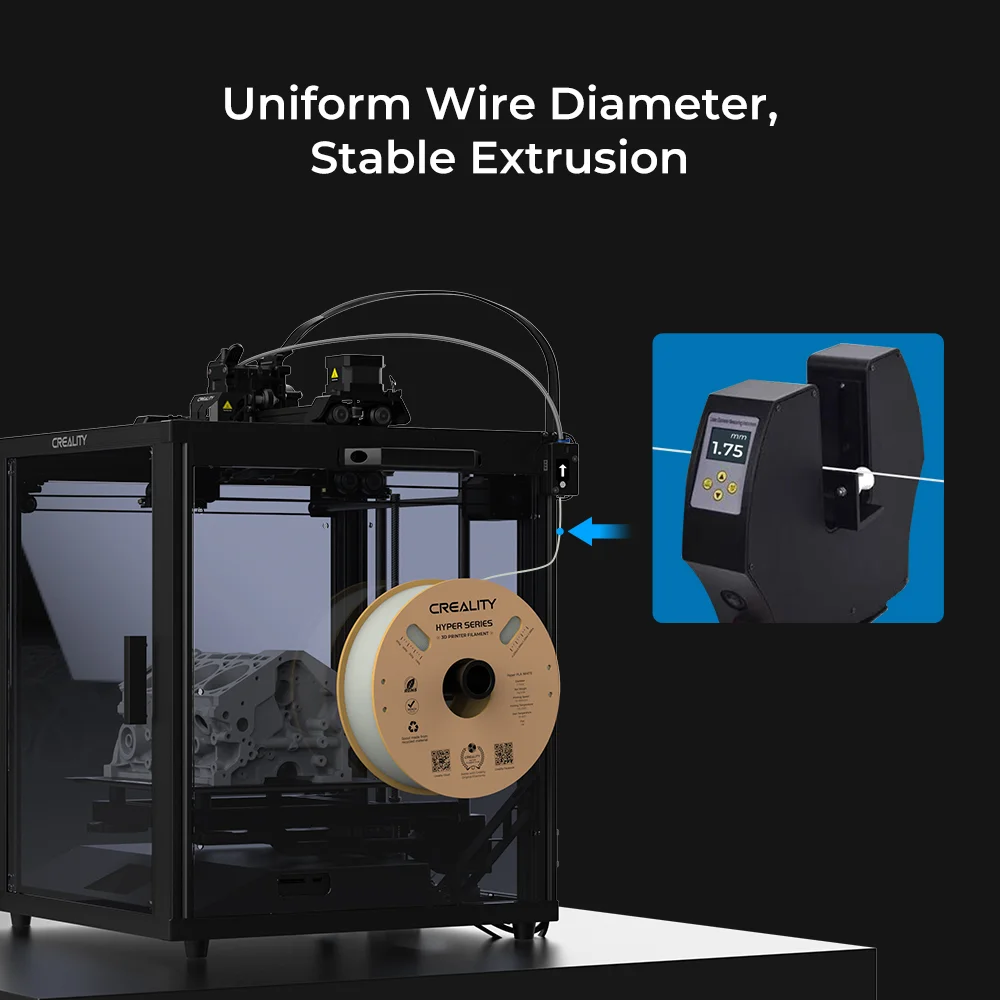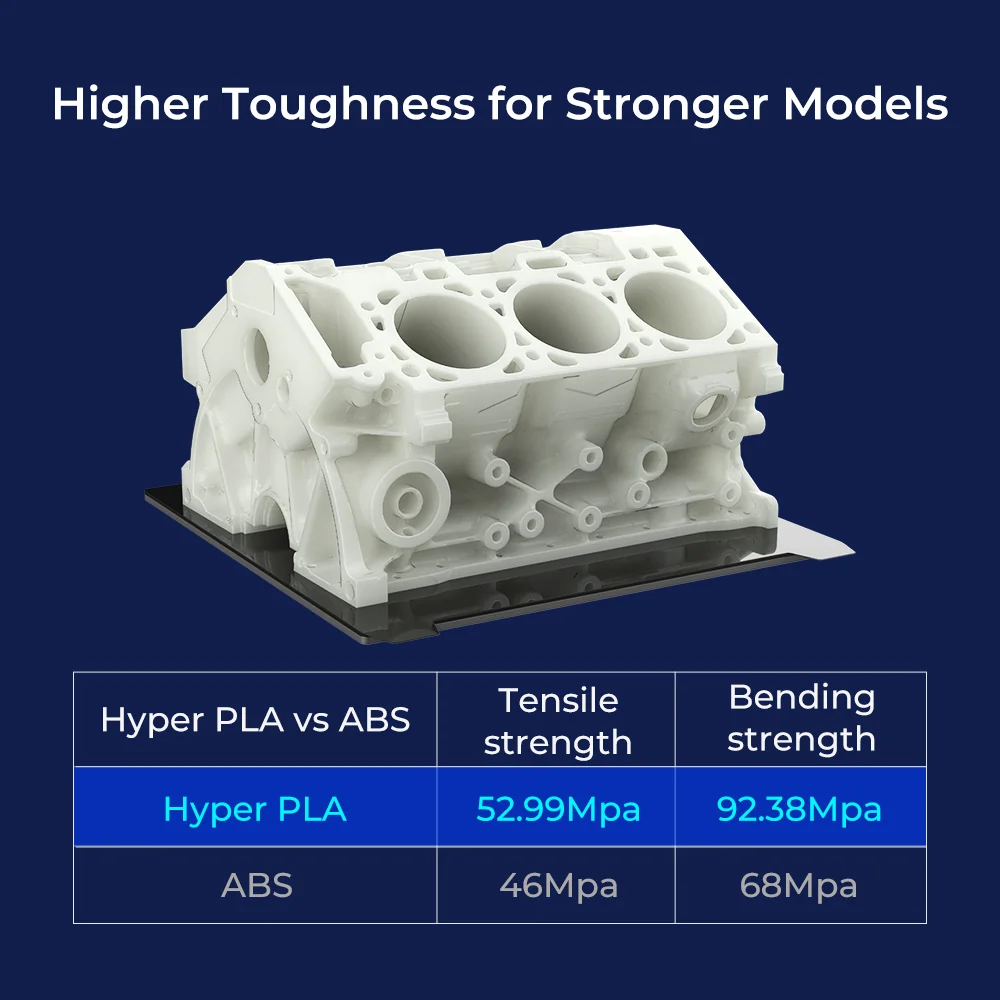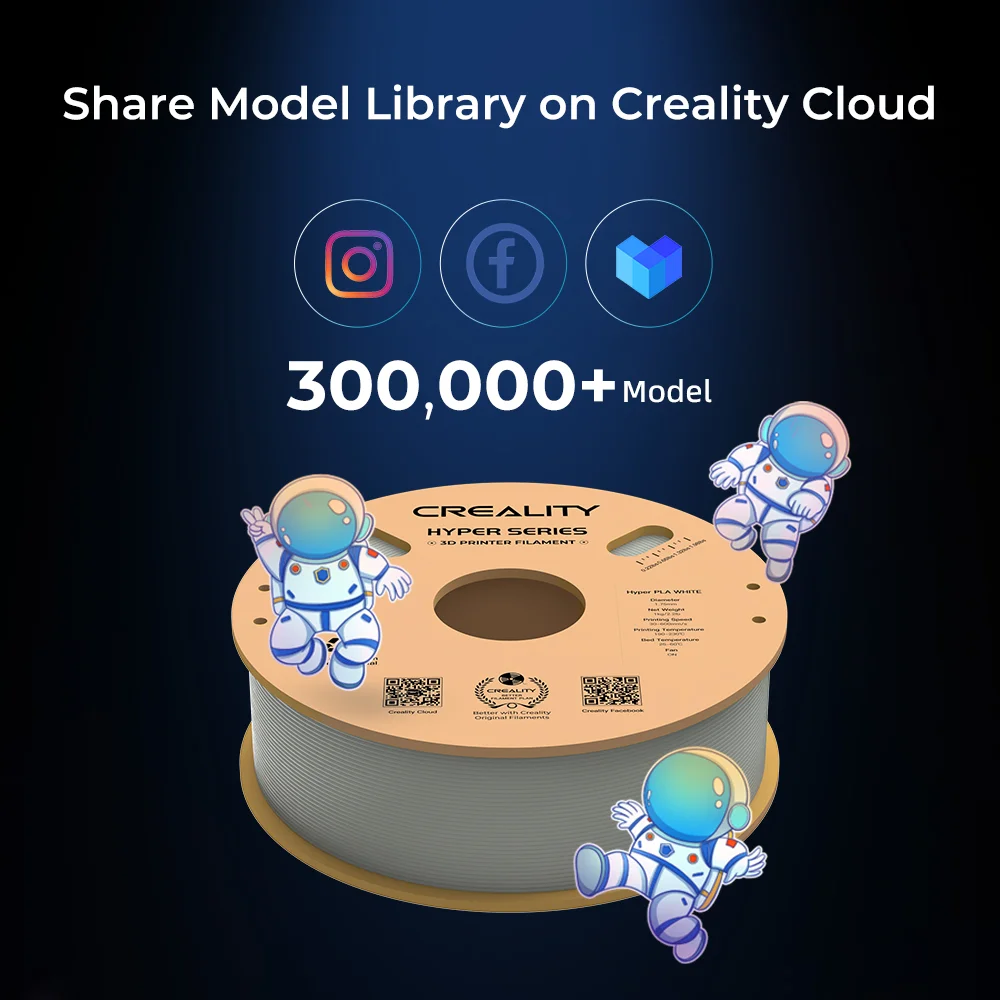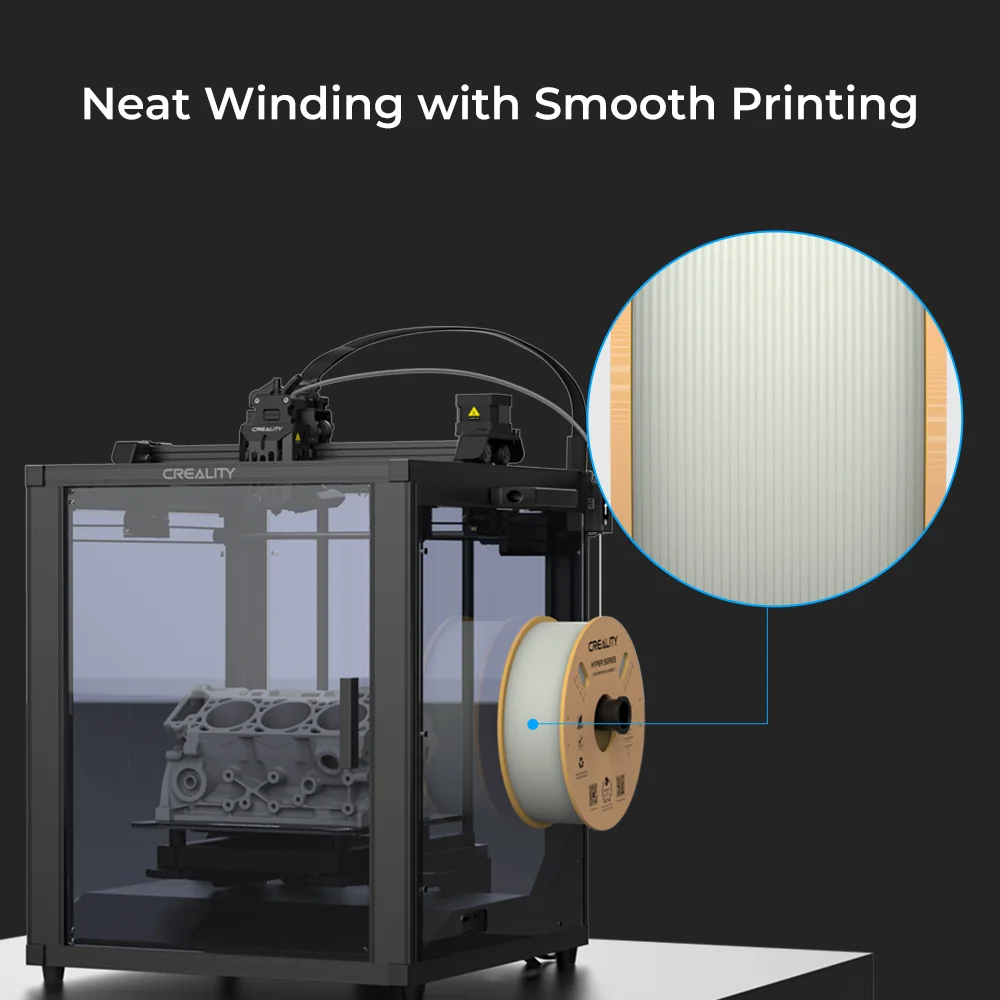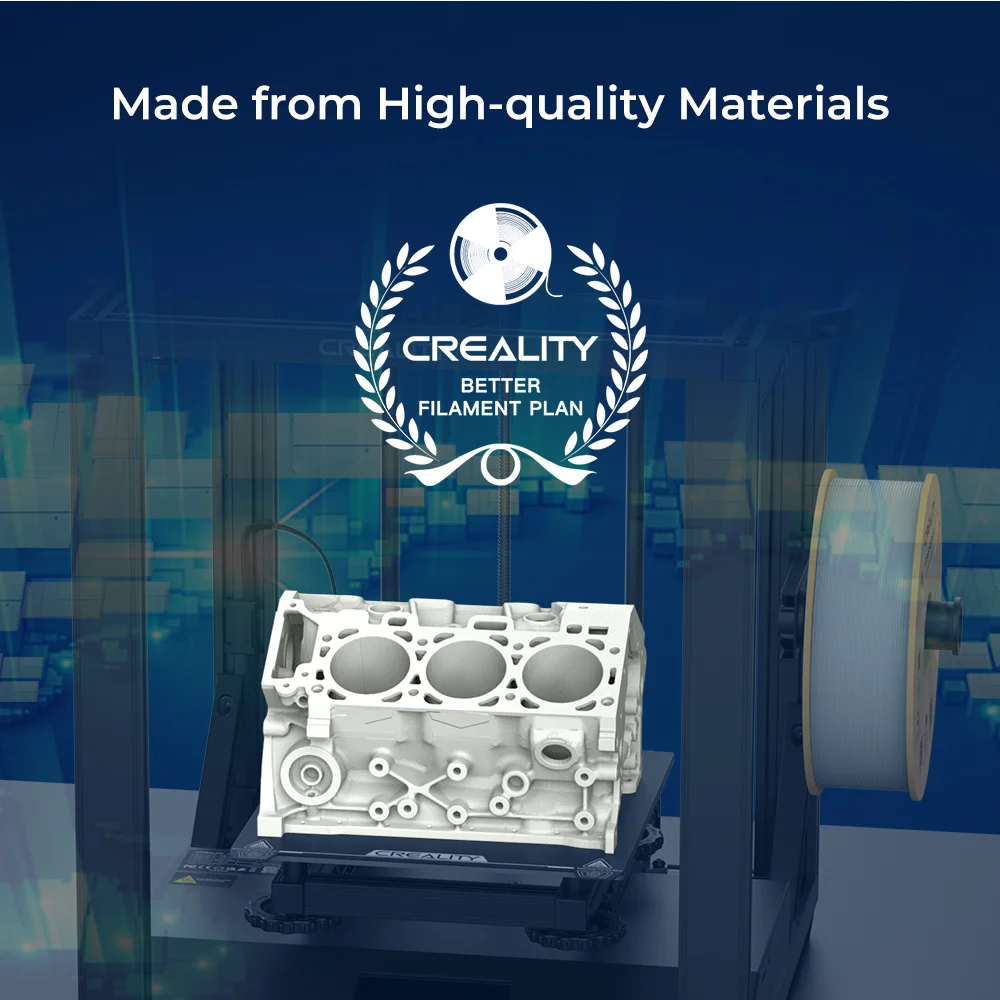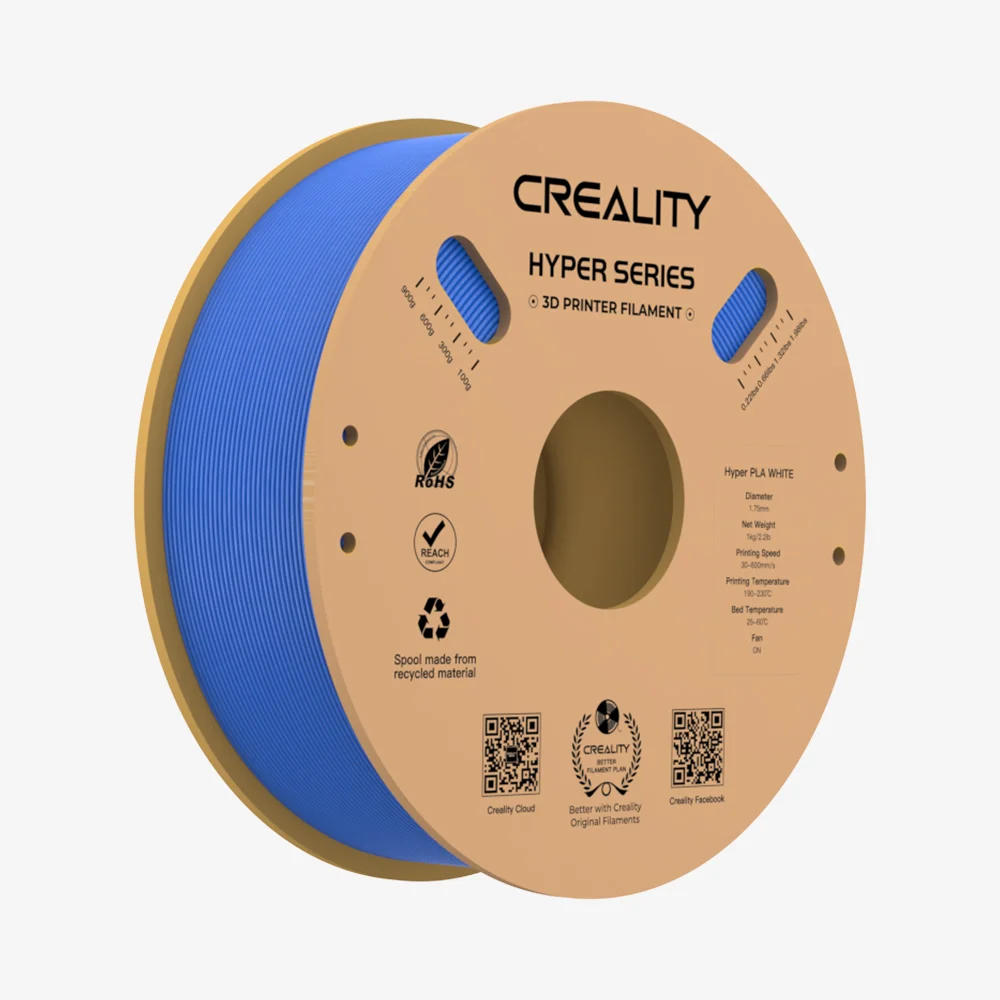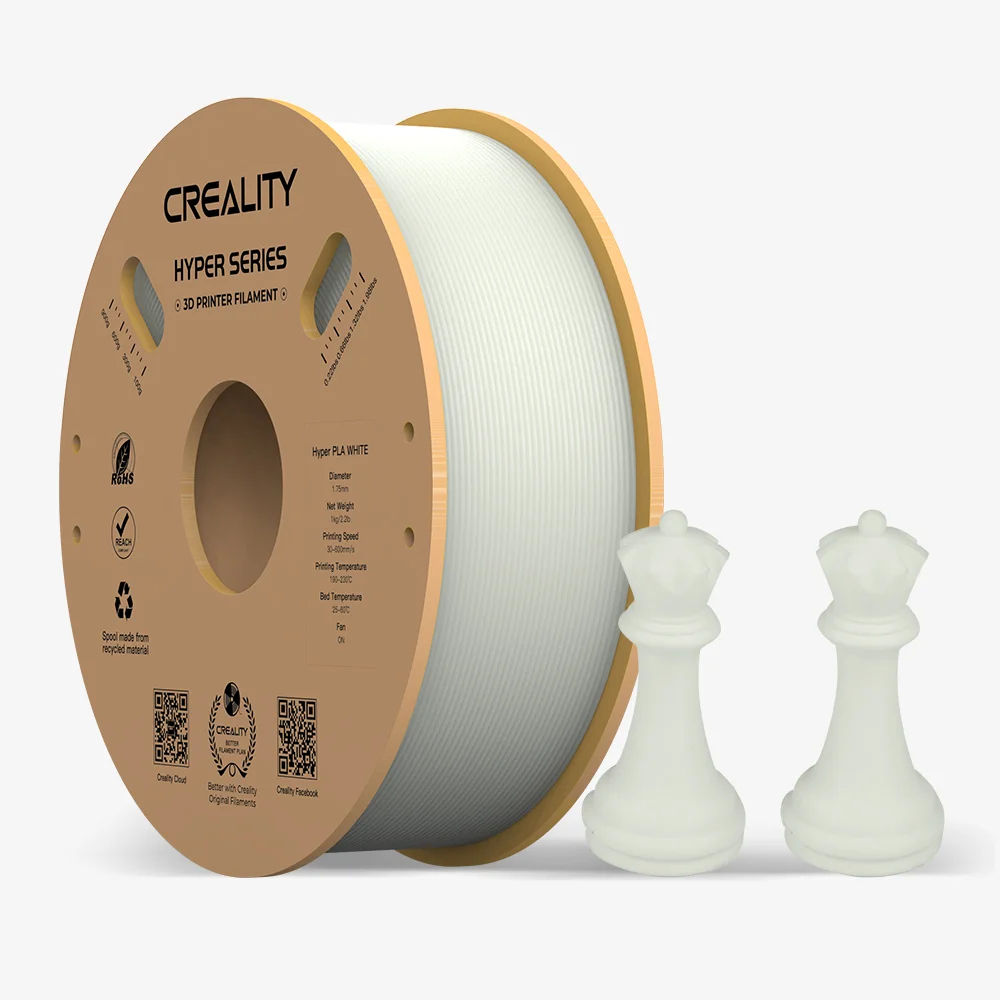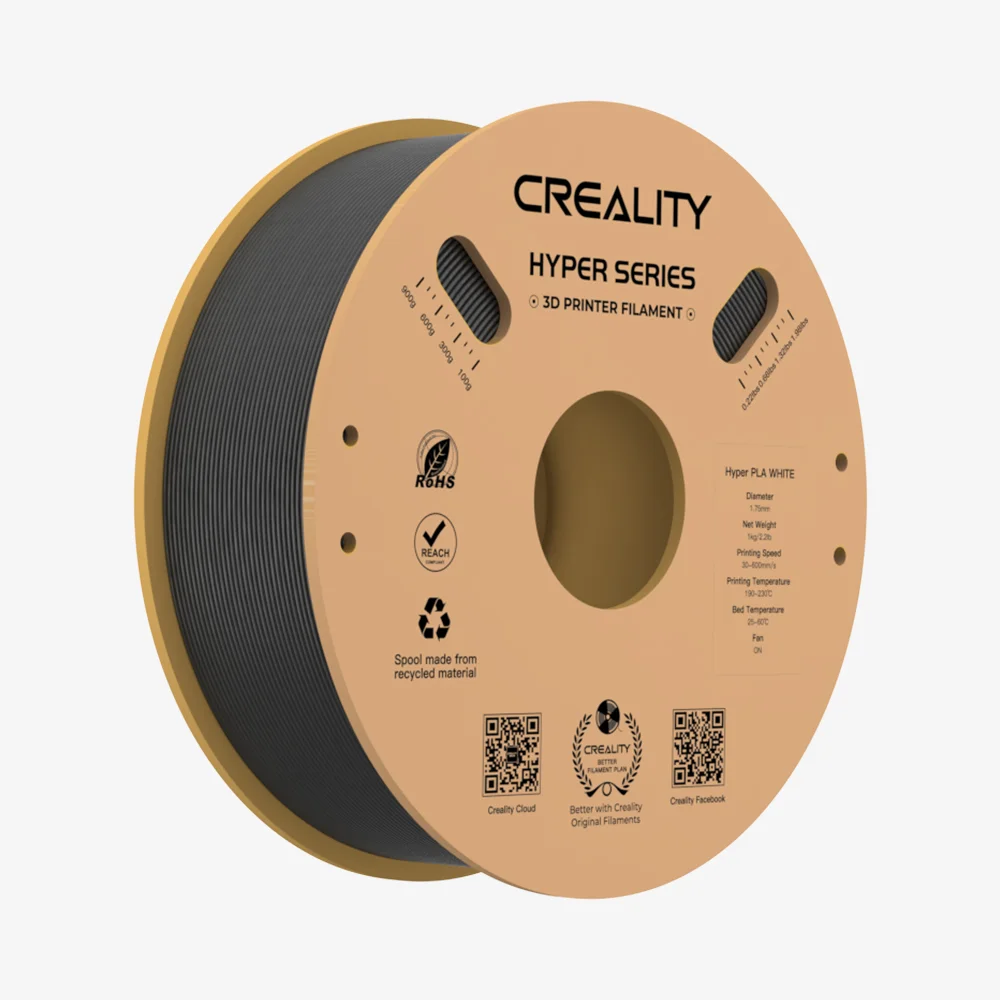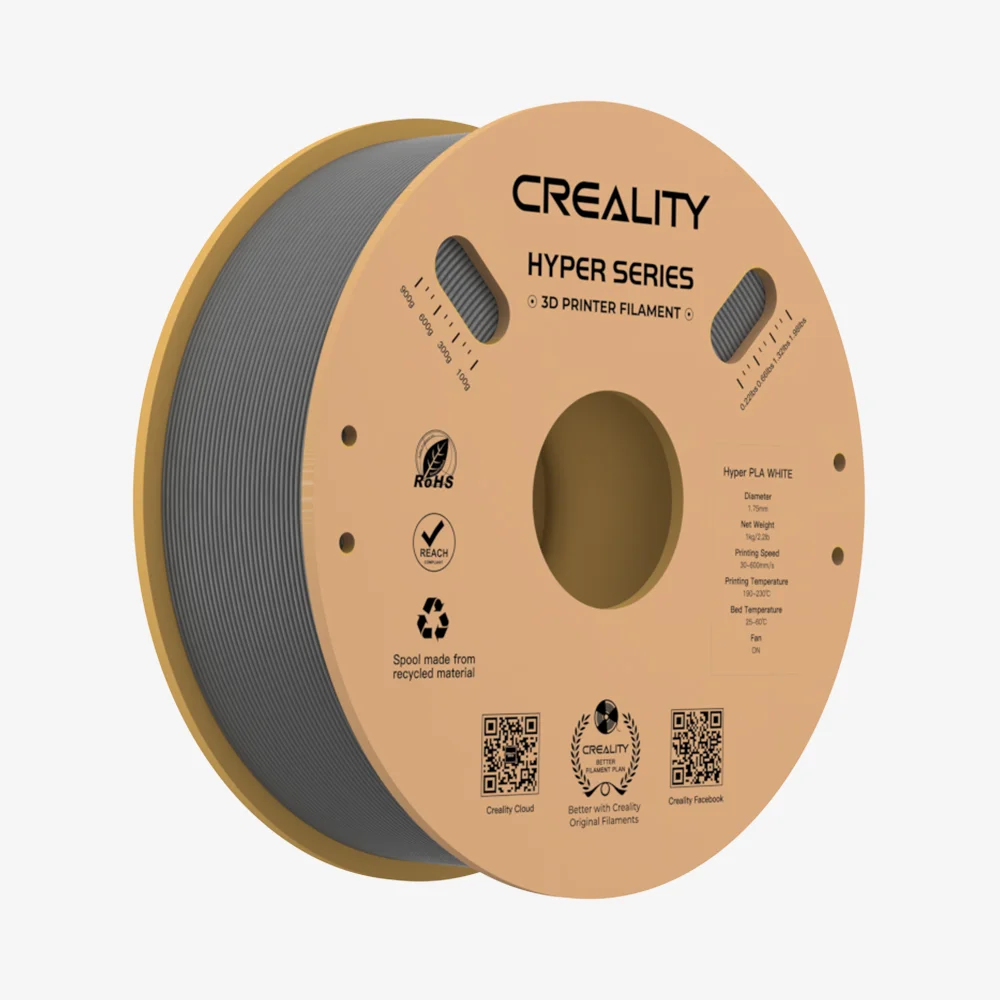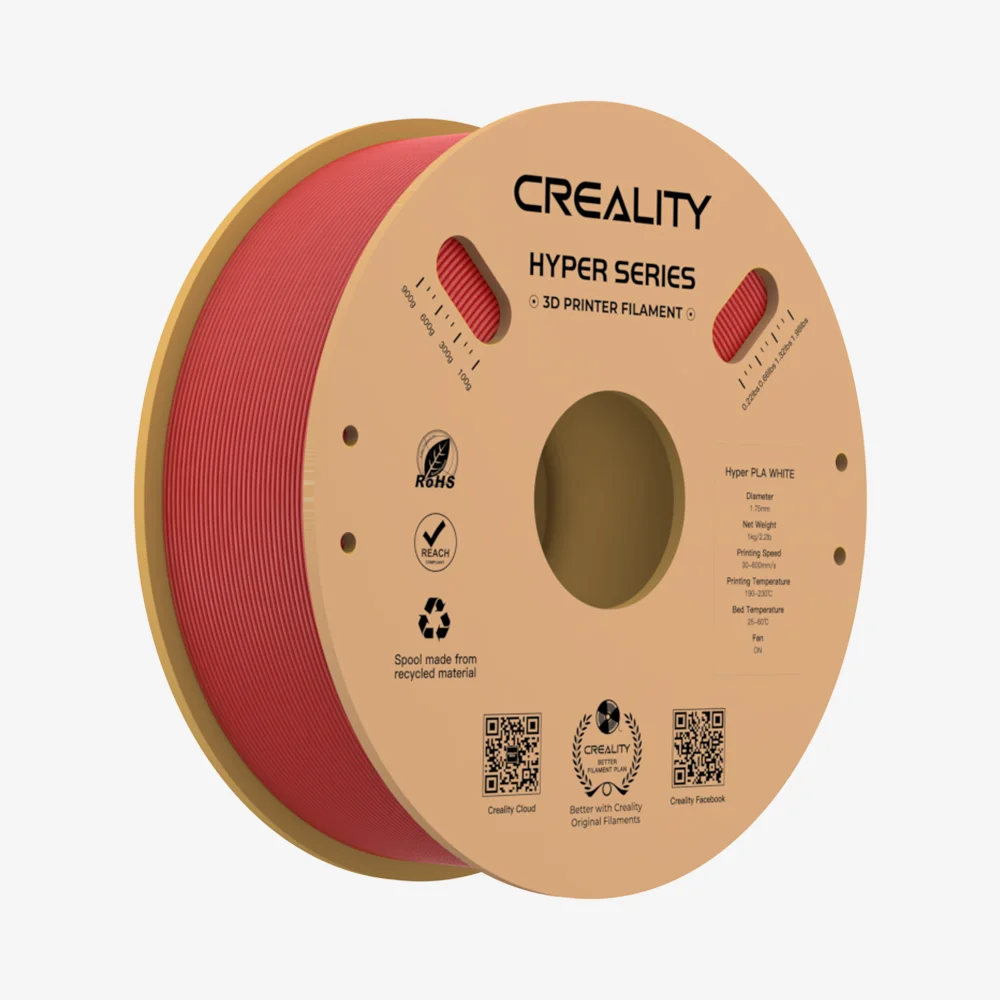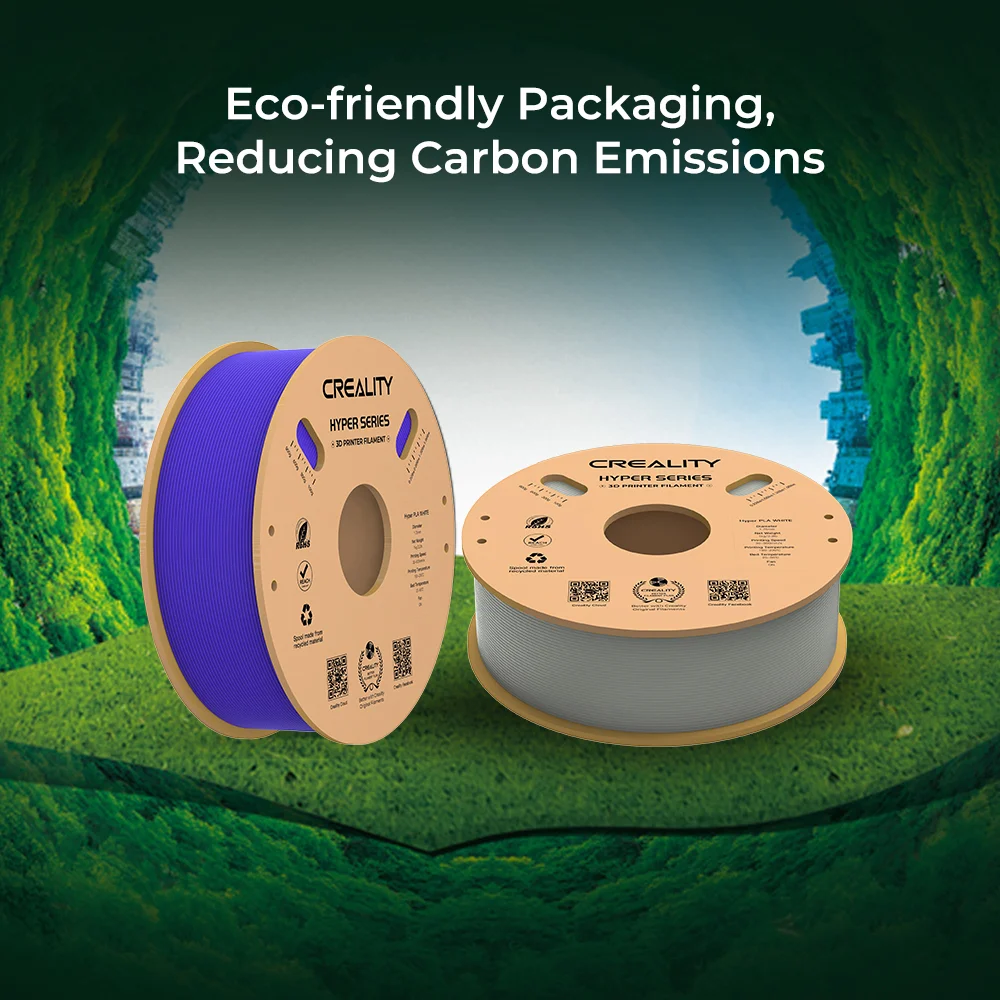 Creality Hyper 1.75mm PLA 3D Printing Filament 10x Faster Printing
Color

Please select product attributes before purchasing~~
Ship to
It is expected to arrive within and will cost
€
EUR
to ship
This item can't be shipped to this Country/Region
Bundles
${ meal.bage }
${ meal.title }
${ meal.skus }
${ sku.name }:
${ skuVal }
People who bought this item also bought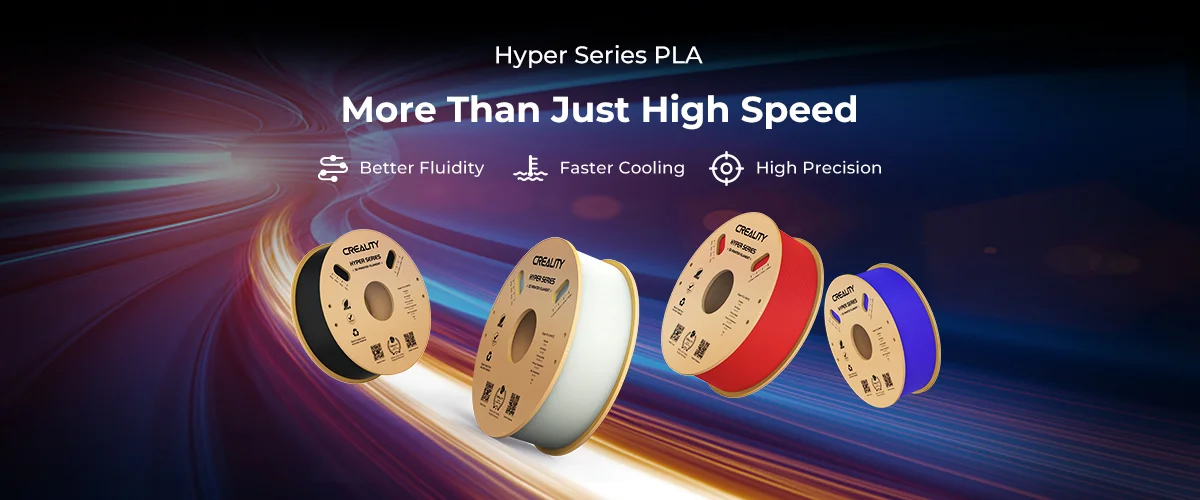 10x Faster Printing, Speed Up Your Creativity
Thanks to the high fluidity and fast cooling formula, Hyper Series PLA supports up to 600mm/s print speed. High fluidity provides sufficient melting and extrusion, while rapid cooling provides fast shaping for high-speed printing.
Keep Precision While Keeping Ultra-high Speed
High stability ensures small changes in thermal expansion and cold contraction even when printing at high speeds, bringing high precision in dimensions and better results.
Uniform Wire Diameter, Stable Extrusion
Based on two-way laser diameter measurement, the filament diameter accuracy is 1.75±0.03mm, which makes it flow out more smoothly.
Higher Toughness for Stronger Models
With higher tensile strength than ABS and higher toughness than traditional PLA, Hyper Series PLA brings better structural bearing capacity of the printed models.
Neat Winding with Smooth Printing
Precise filament diameter control and automatic winding arrangement are combined to ensure smoother printing without tangling.
Eco-friendly Packaging, Reducing Carbon Emissions
Reducing Carbon Emissions Paper Thread Reel Eco-friendly Box
Better Filament Plan
Get the best result by combining Creality's filaments with Creality's 3D printers.
Made from High-quality Materials
Globally selected raw materials and strict quality control deliver excellent printing performance and printing results.
Highly Compatible with Creality's 3D Printers
Continuous machine and filament tests ensure a high degree of adaptability.
Share Model Library on Creality Cloud
Holen Sie sich mehr als 300.000 Modelle auf Creality Cloud. Kostenloses Modellieren, Online Slicing & Drucken, Community Sharing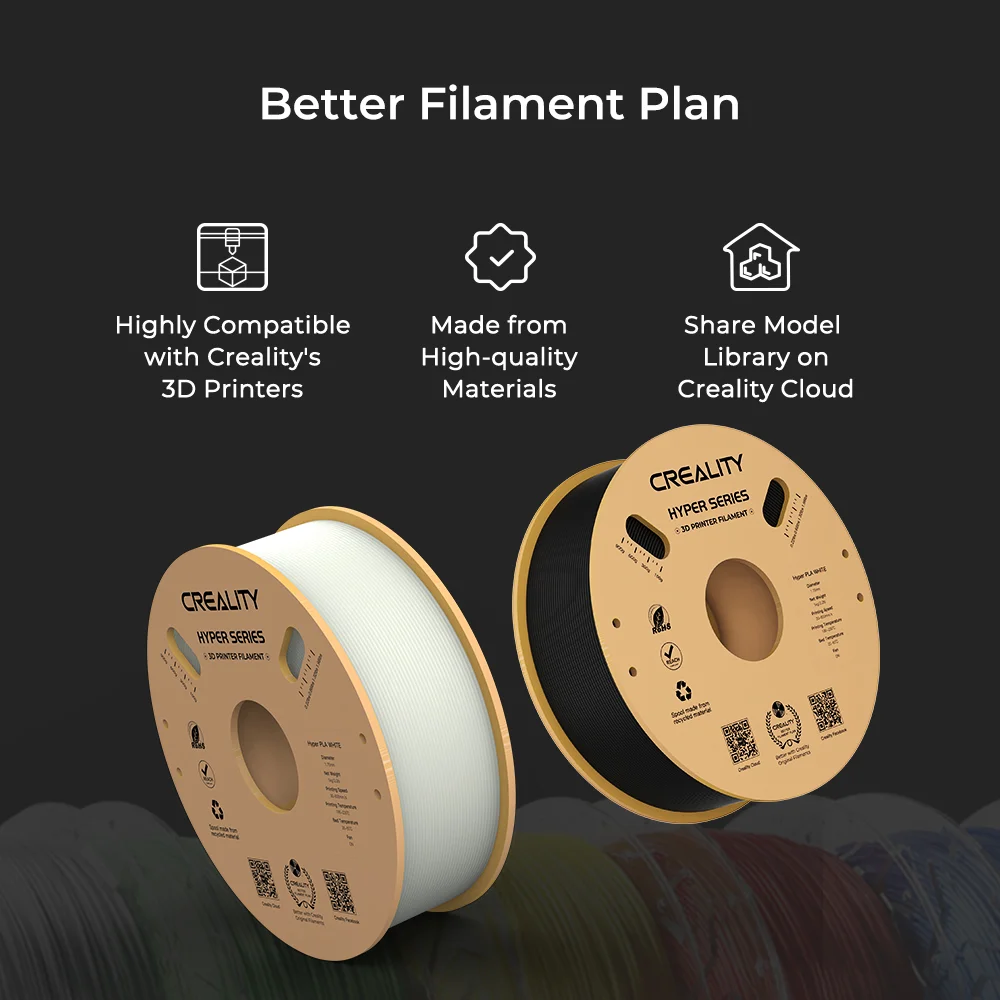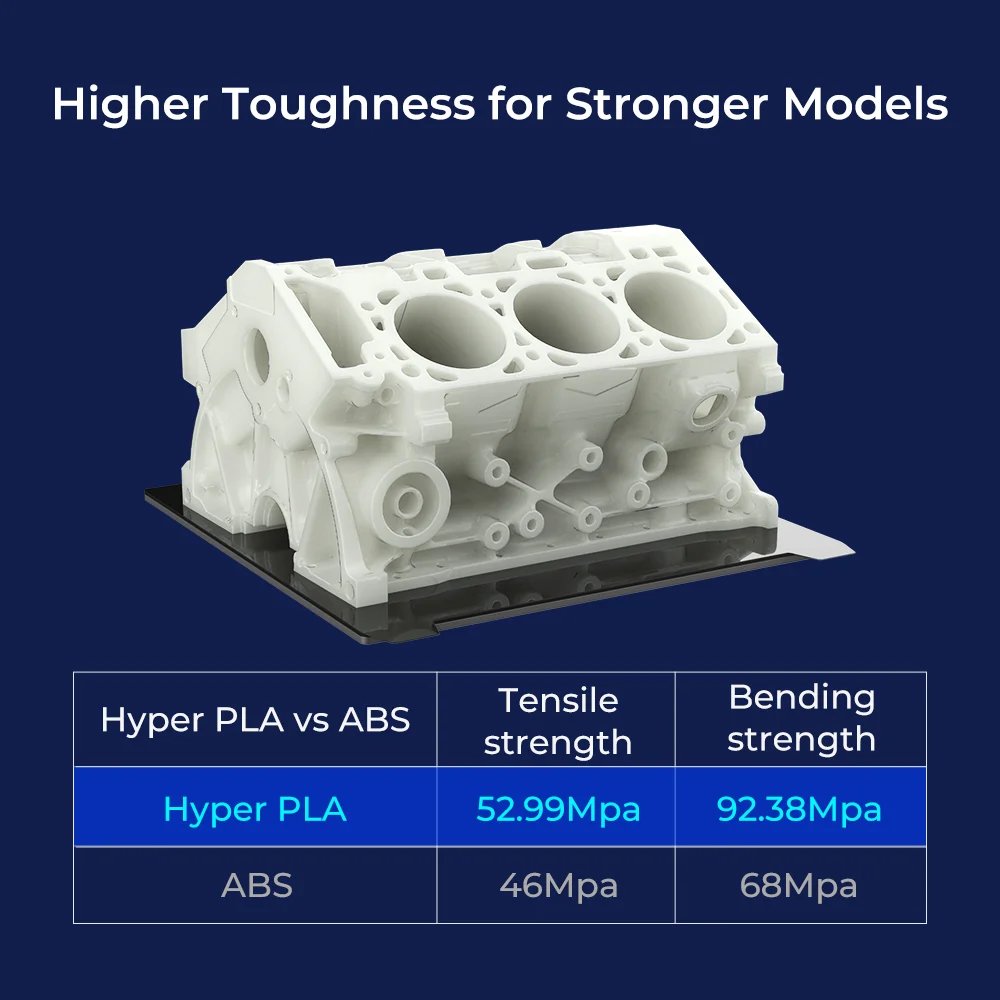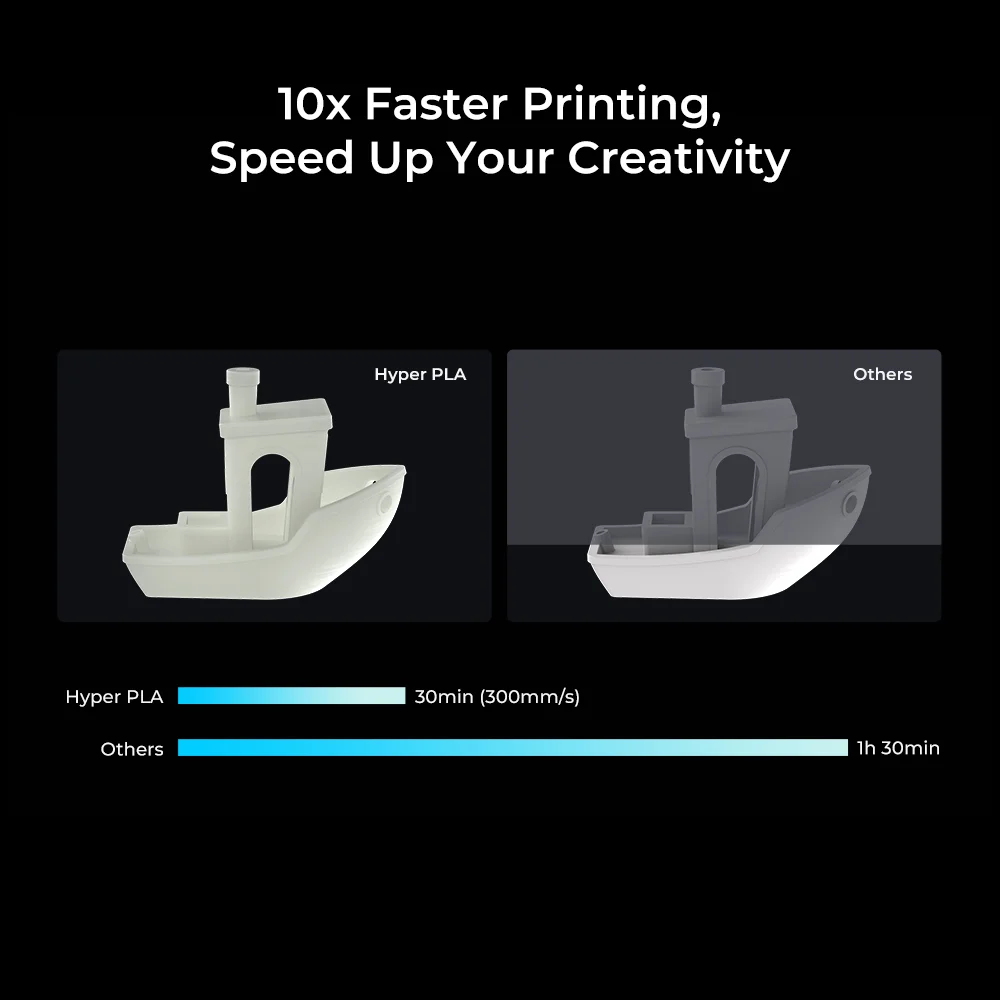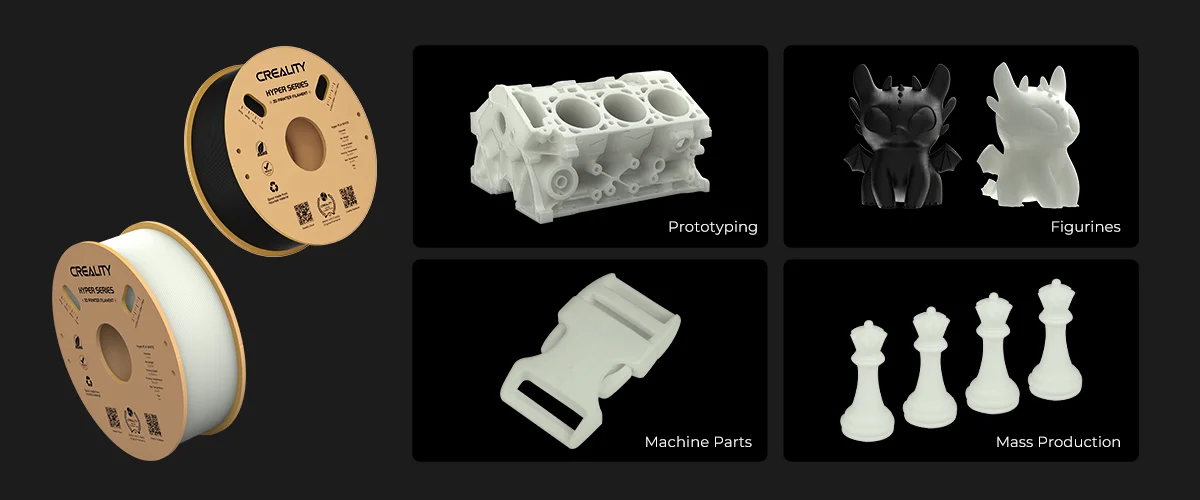 Customer Reviews
Write A Review
Ask A Question
Reviews (0)
Questions (0)