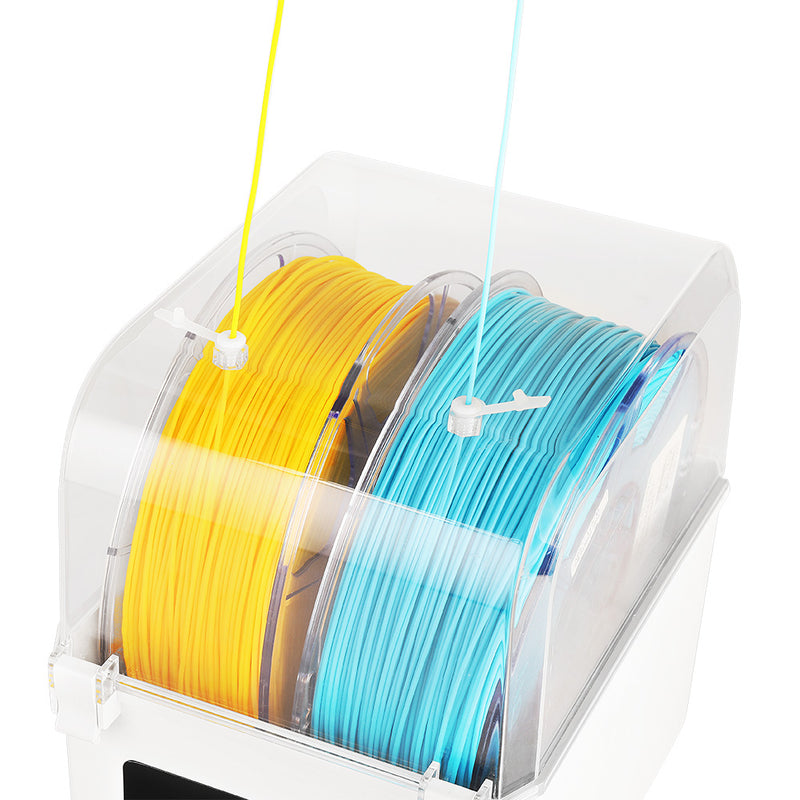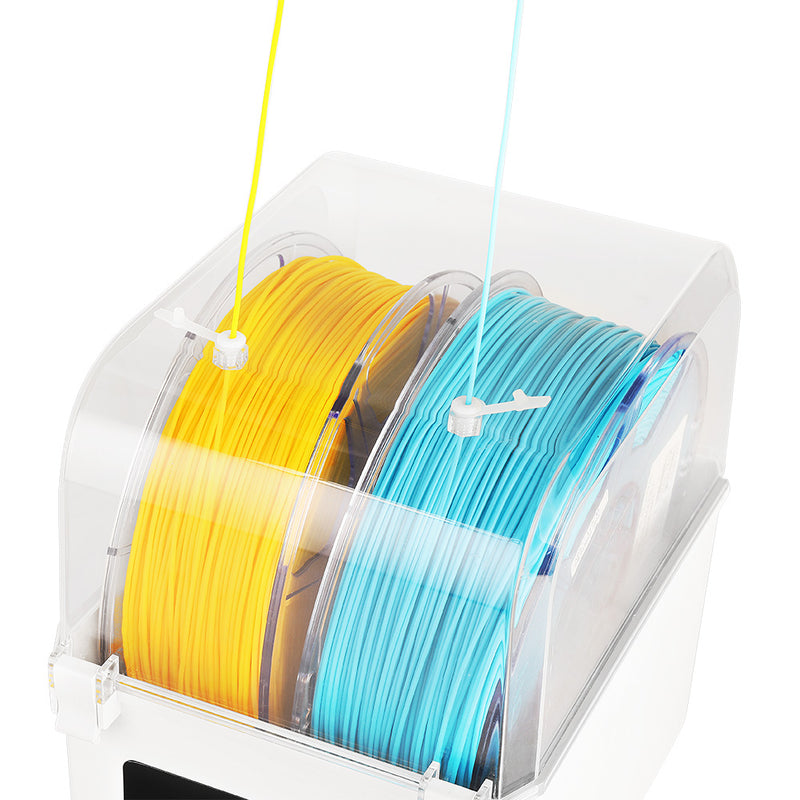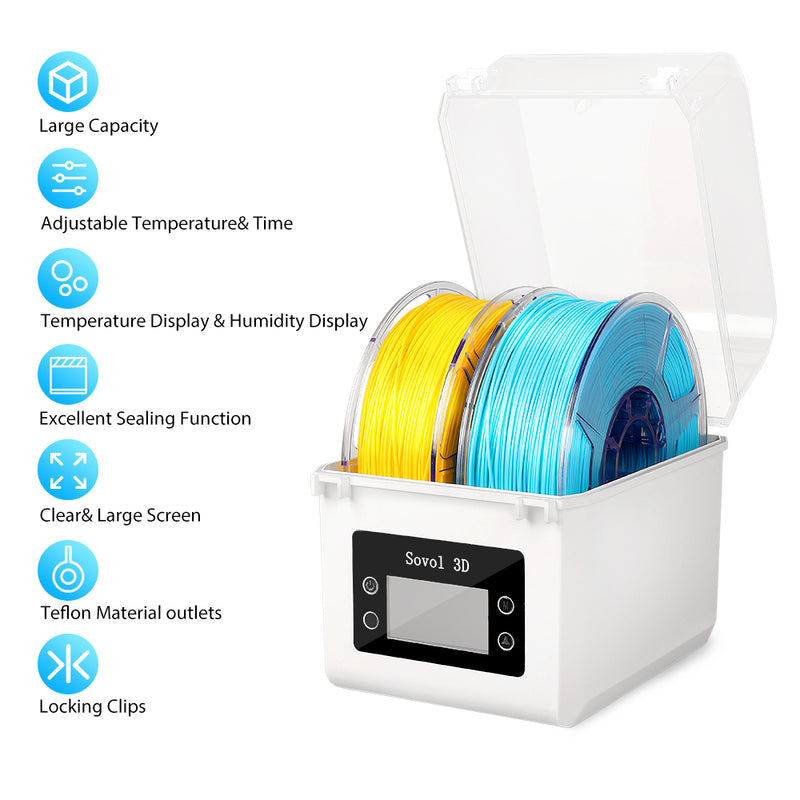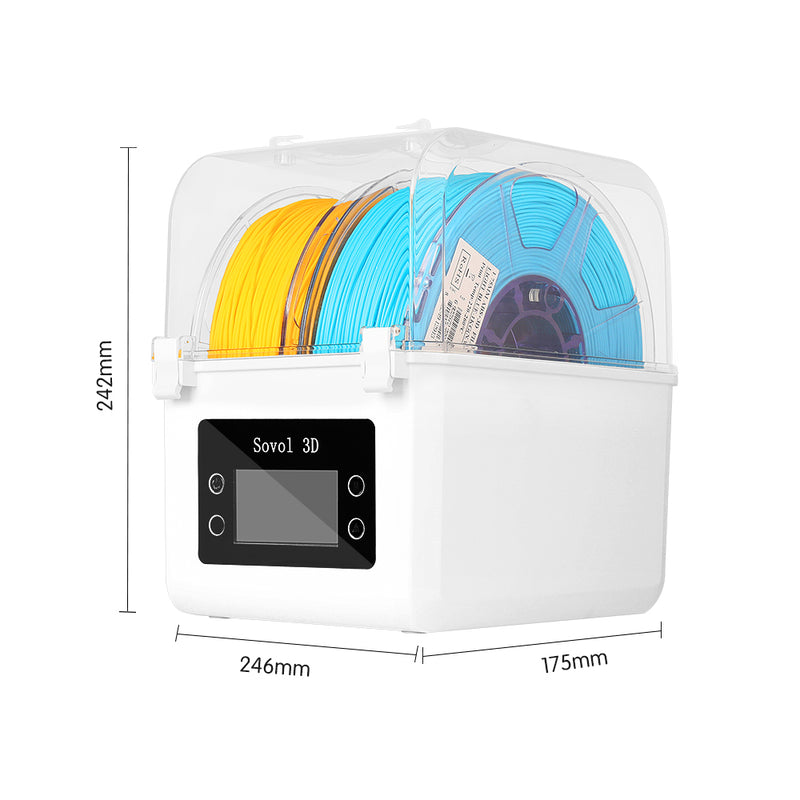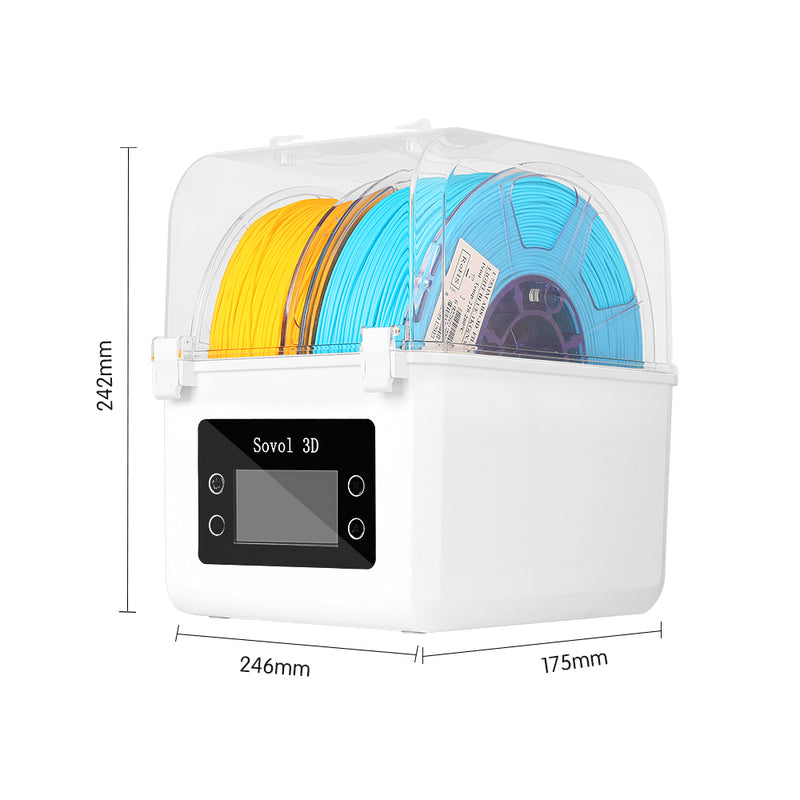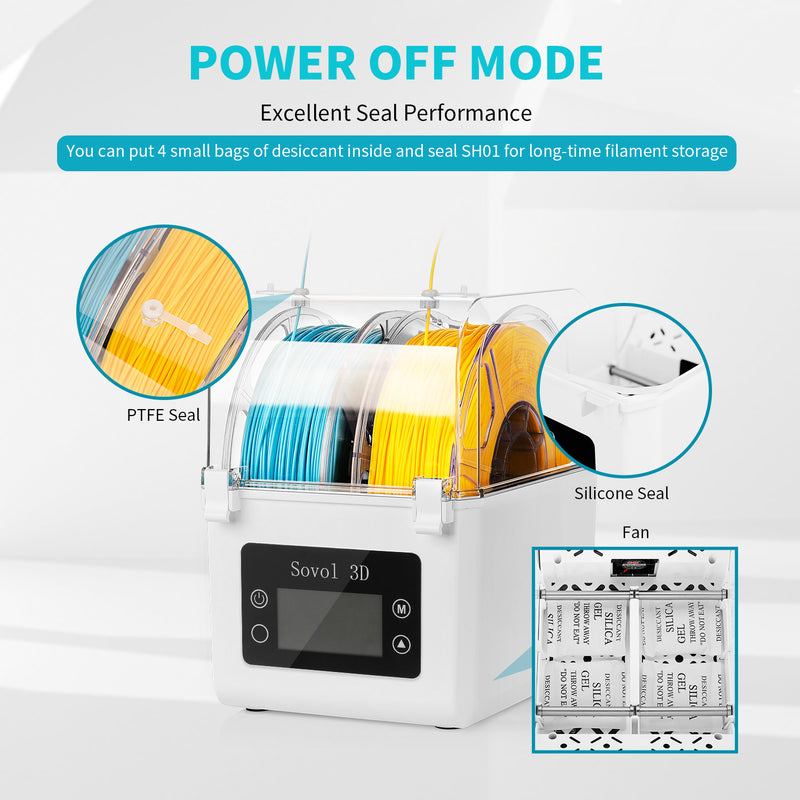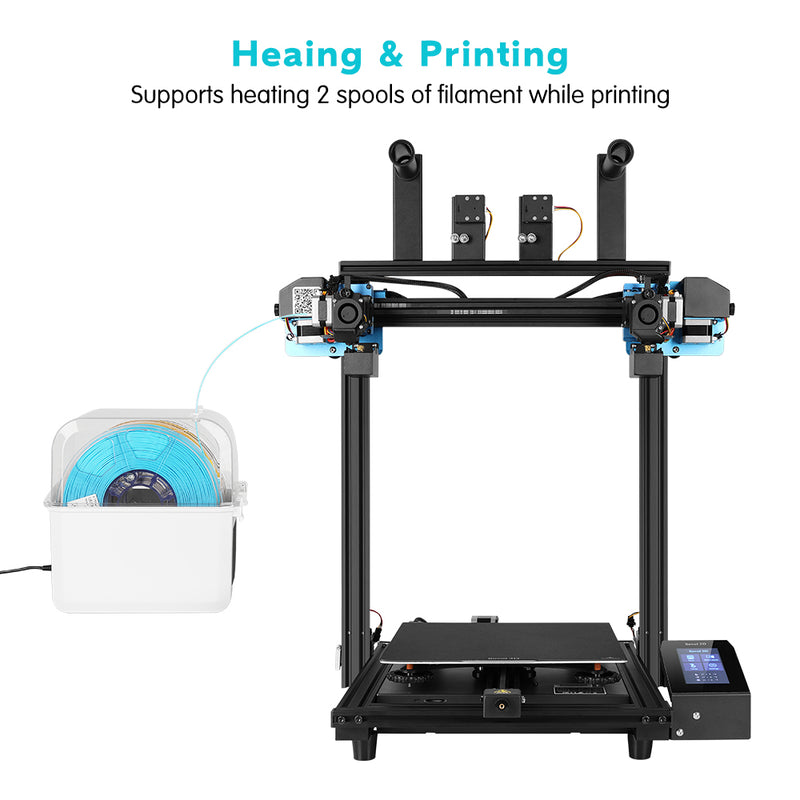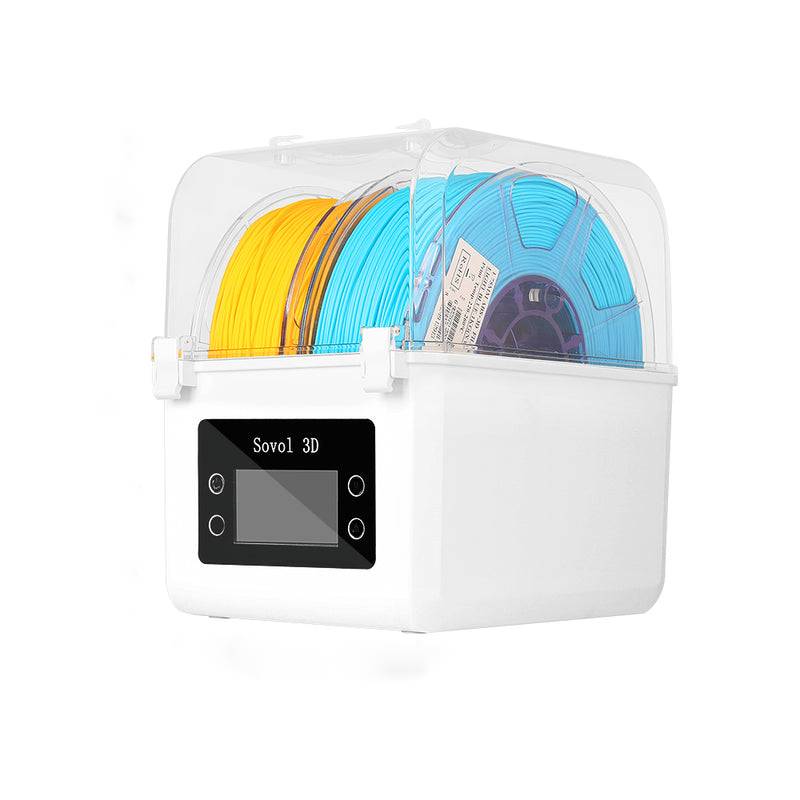 Filament Dryer- 3D Upgraded Filament Drying Box Storage 2KG Filament Rack for PLA/ABS/TPU/other 3D Printing Materials
Ship to
It is expected to arrive within and will cost
€
EUR
to ship
This item can't be shipped to this Country/Region
Bundles
${ meal.bage }
${ meal.title }
${ meal.skus }
${ sku.name }:
${ skuVal }
Heating and Drying Function: Wet 3D printing filaments can cause tension, clogging, poor adhesion and interlayer movement. the Sovol 3D Filament Drying Box keeps the filament dry and restores the performance of FDM filaments. During the heating process, open the PTFE stopper at the top of the box to evaporate the moisture.
Large capacity: Compared to other filament storage boxes, our drying box can hold 2 filament rolls less than 70mm wide or 1 filament roll less than 150mm wide.
Optimized heating: Hot air heating makes drying more efficient. The unique design of the fan inside the box conforms to the thermodynamic principle of air, and the filament is heated more evenly.
Excellent sealed storage box: reduce the moisture inside the box by heating and desiccant. It can store filament for a long time without electricity and protect your filament from humidity and dust. You can put 4 bags of desiccant (not included) in the drying box to improve drying efficiency and quality.
Touch screen: 2" LCD display with real time display of humidity and temperature inside the filament storage box. Set temperature from 40 °C to 50 °C and set time from 6 hours to 12 hours.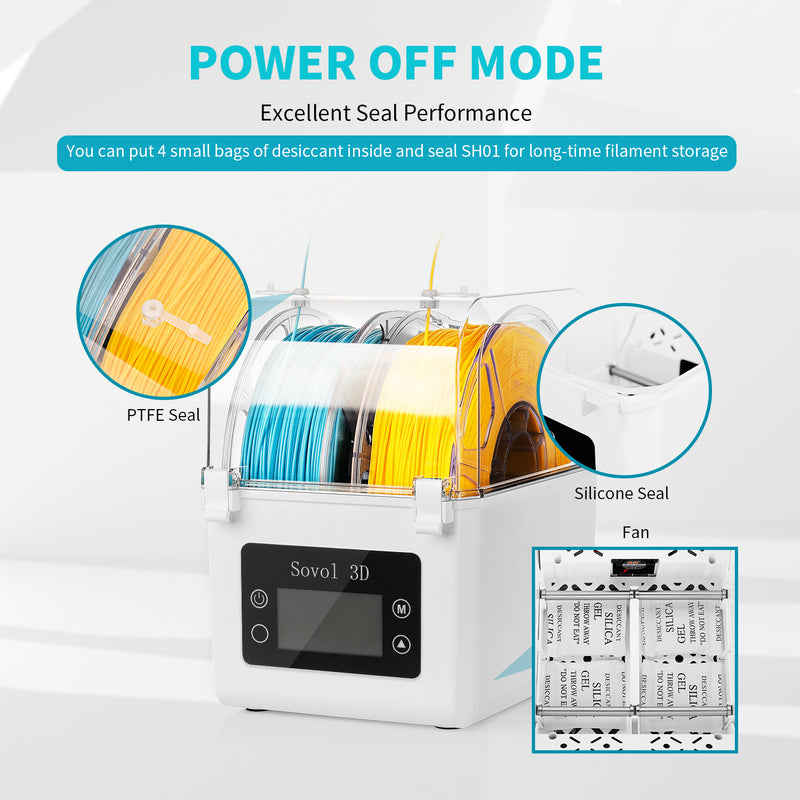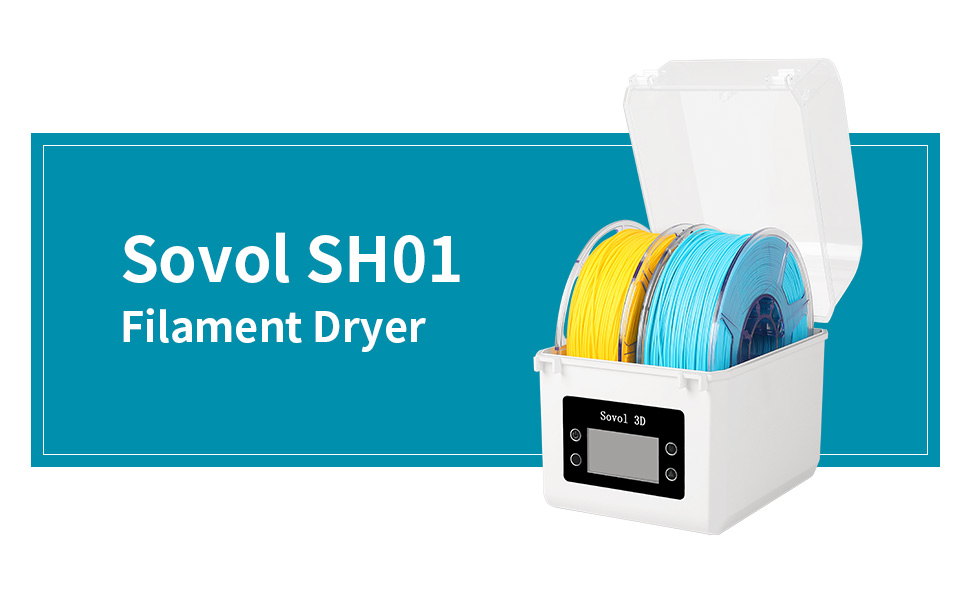 Customer Reviews
Write A Review
Ask A Question
Reviews (0)
Questions (0)