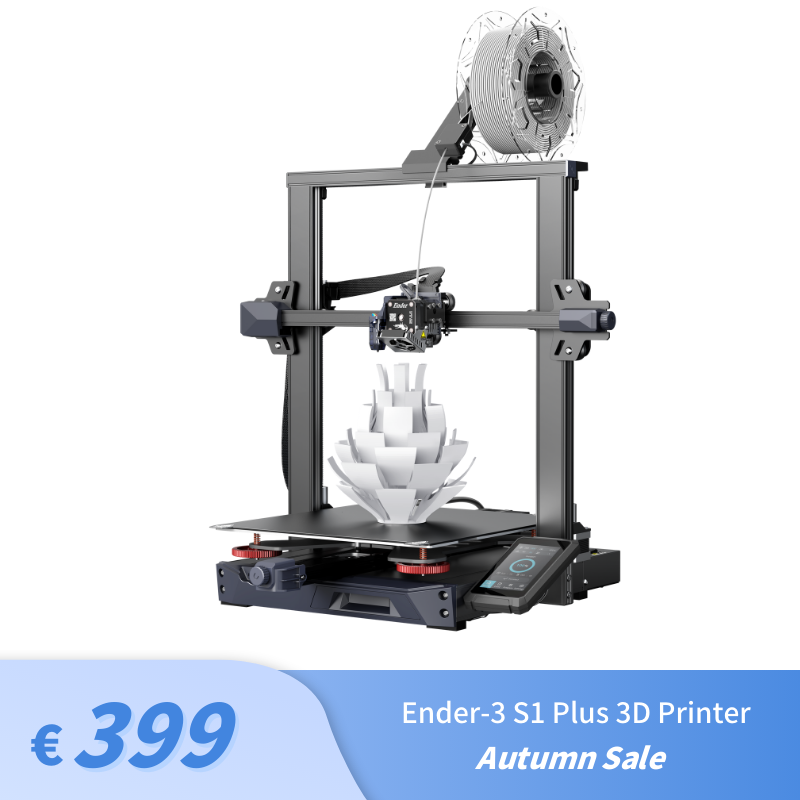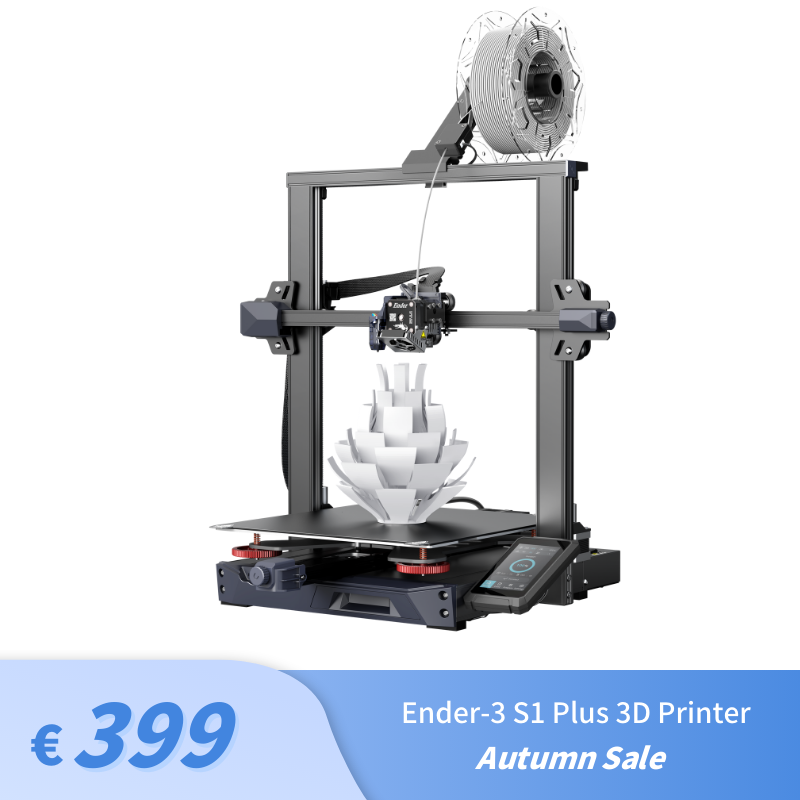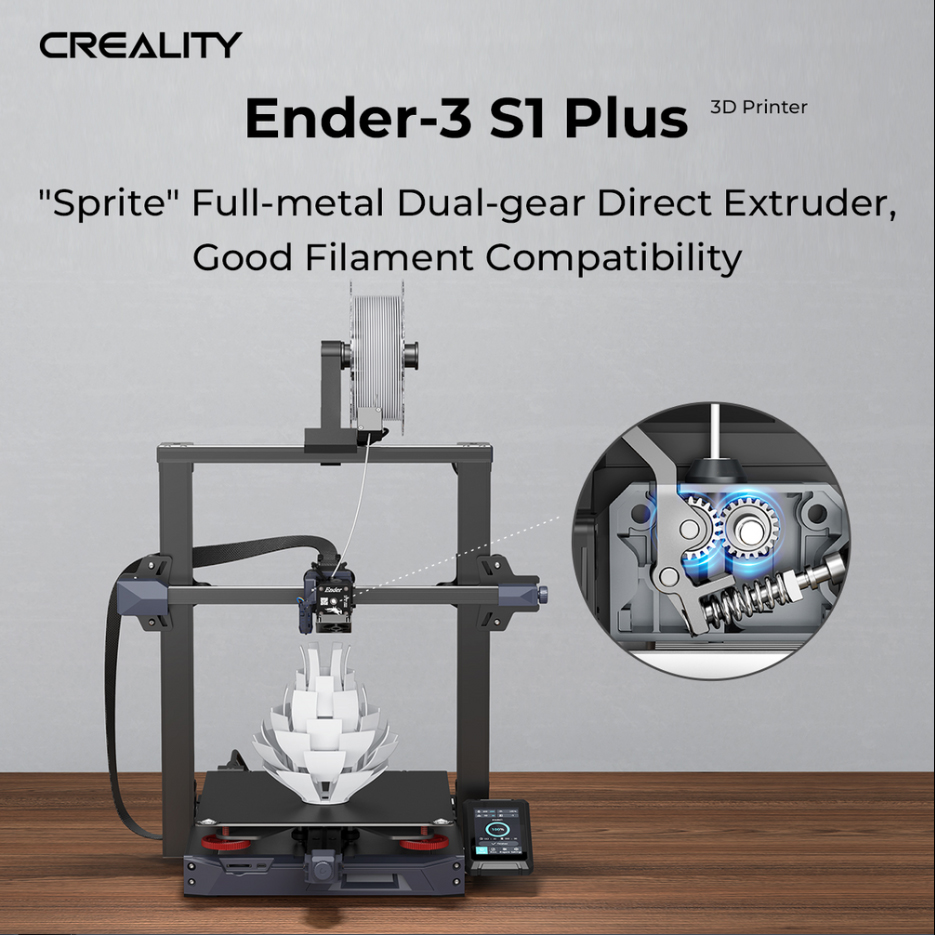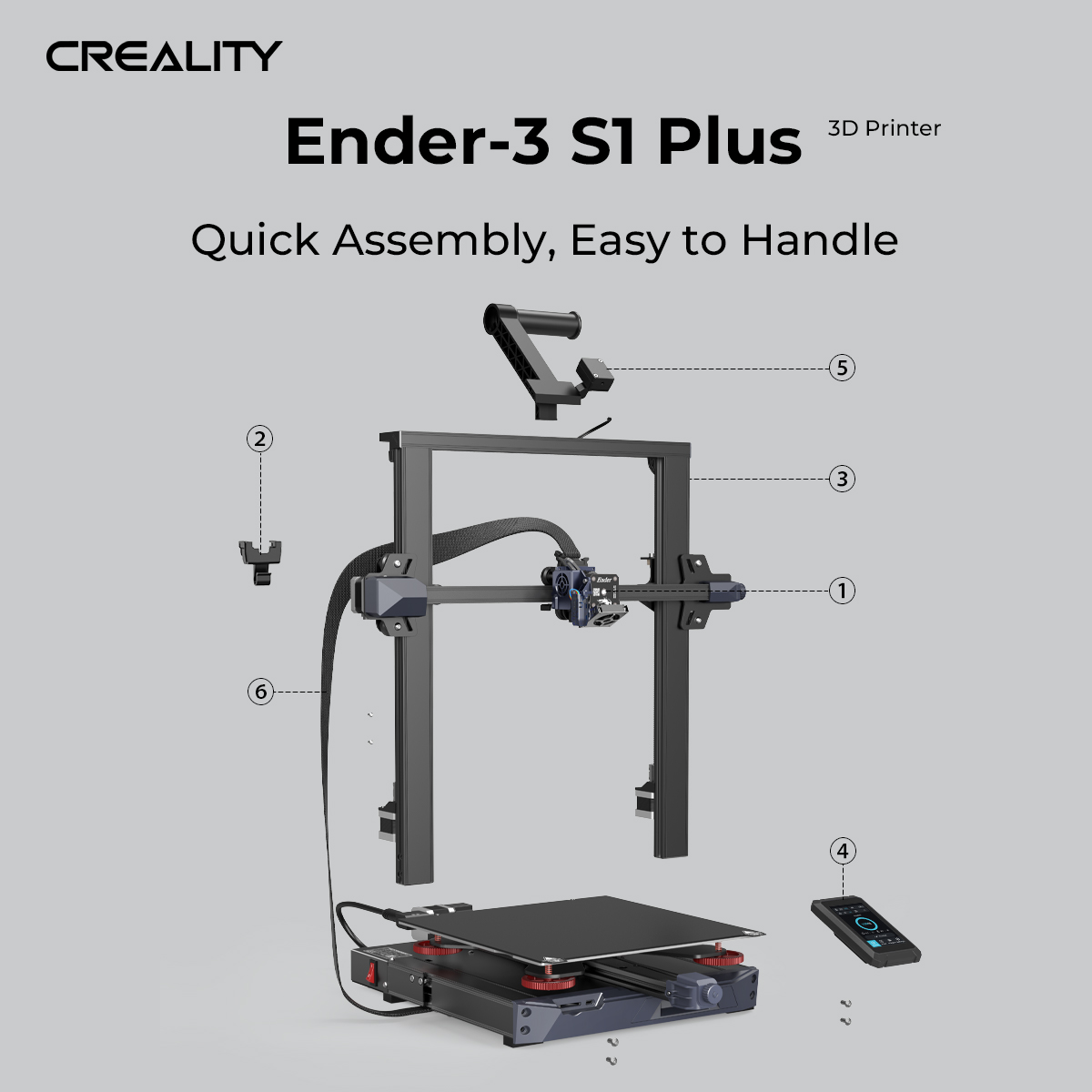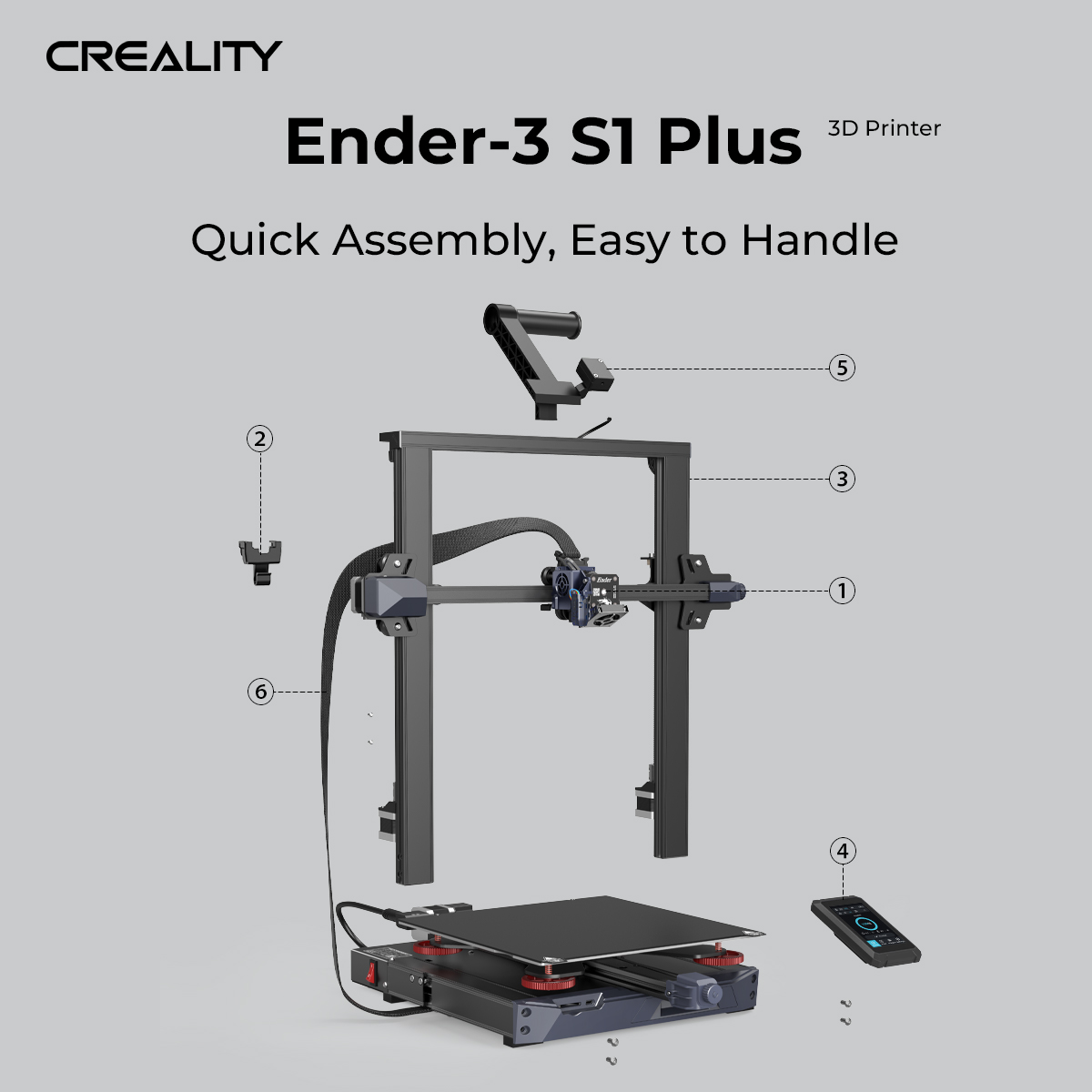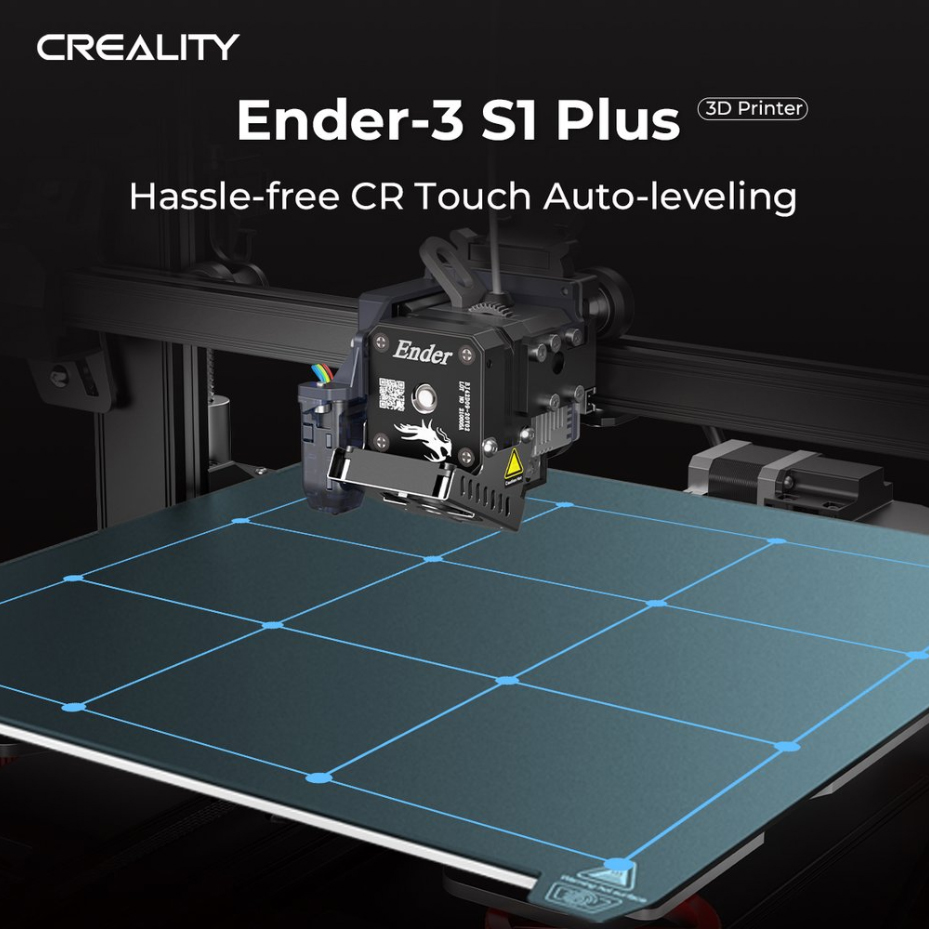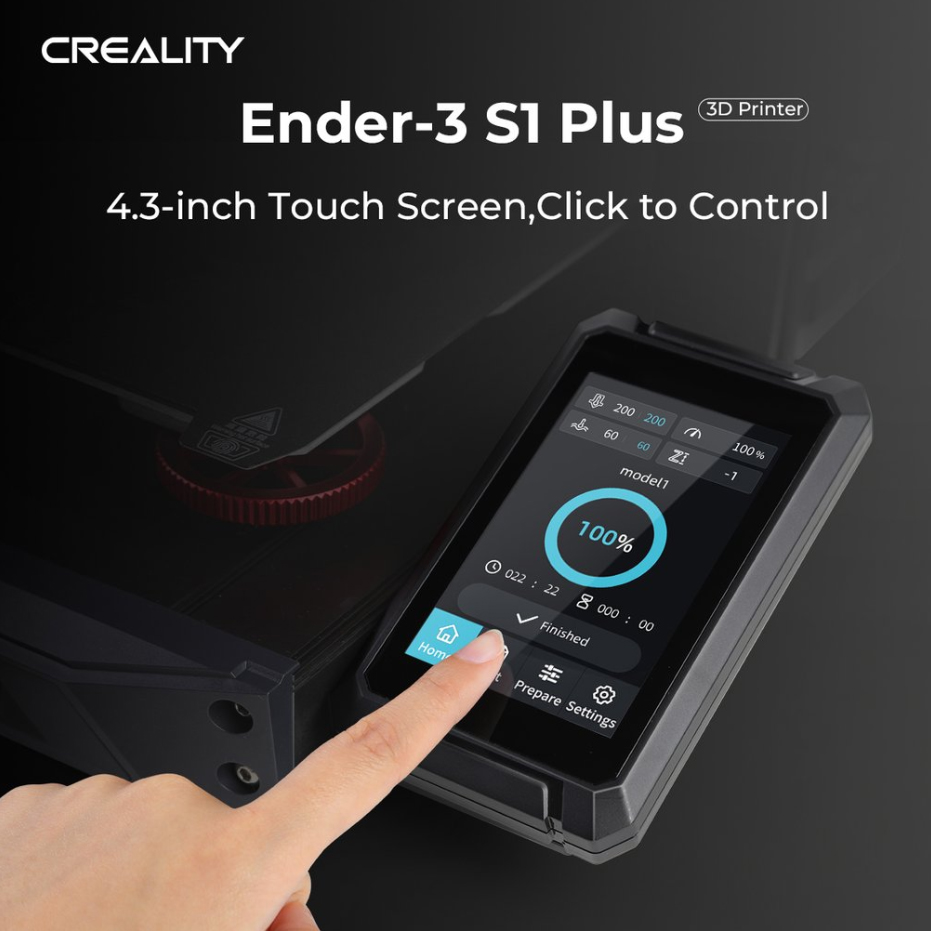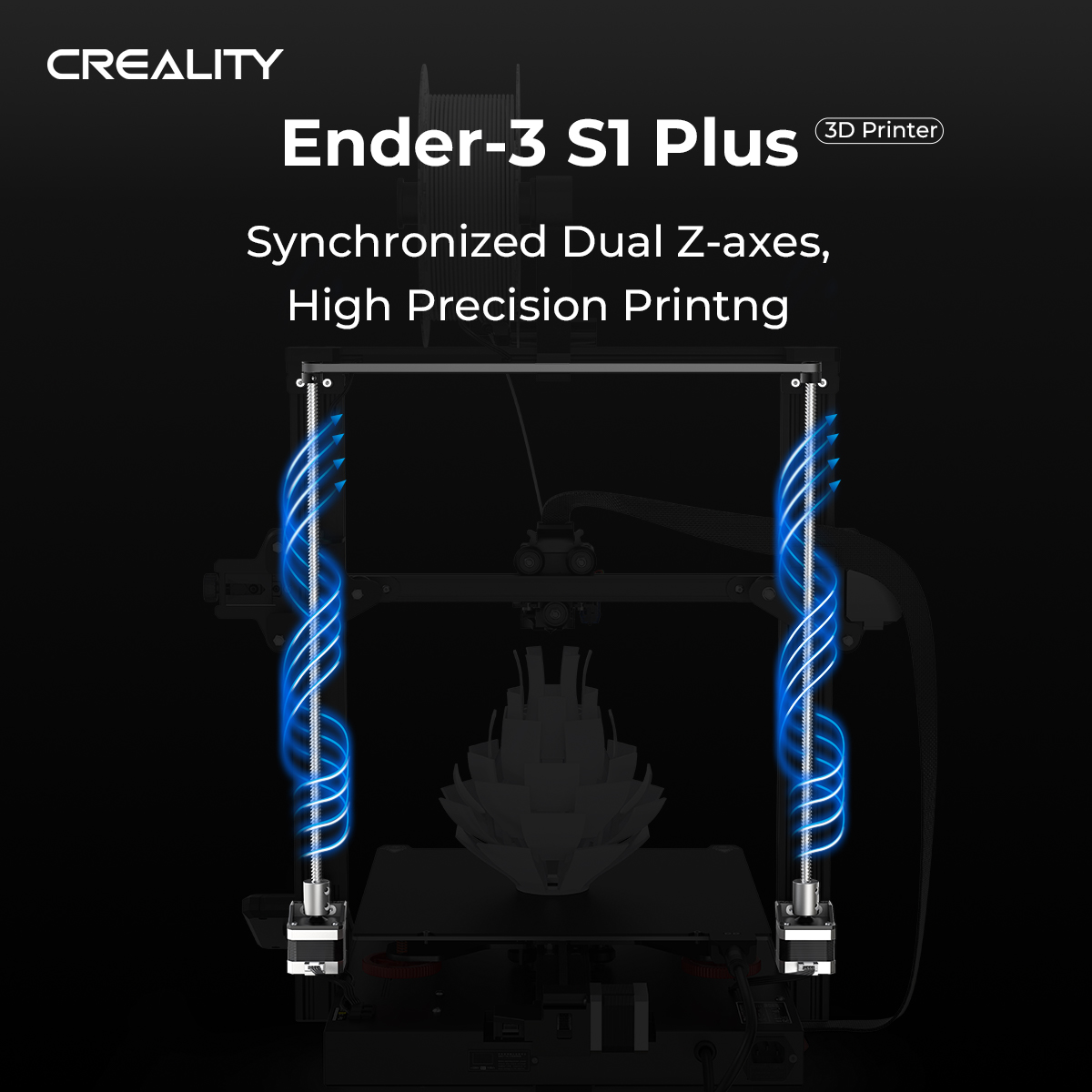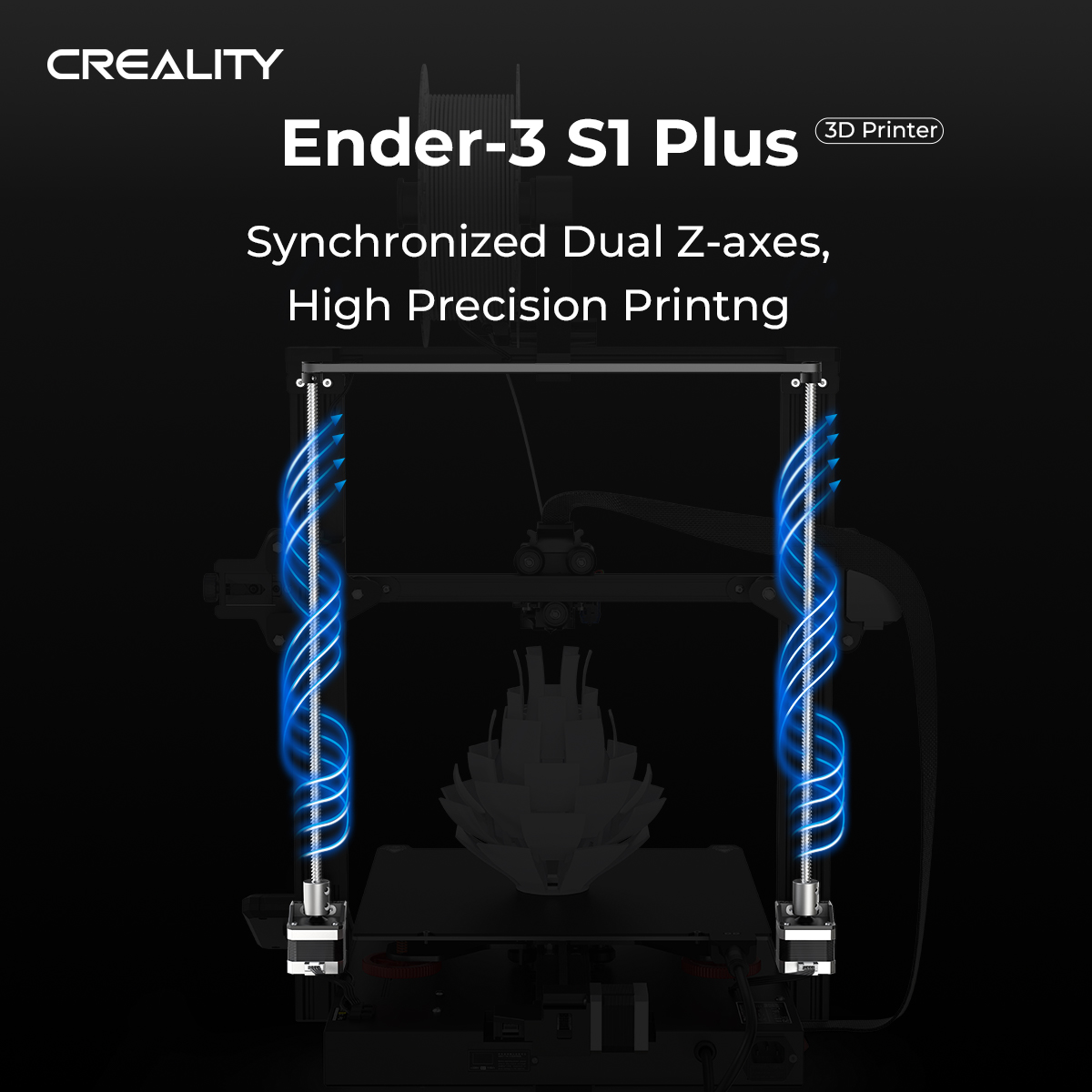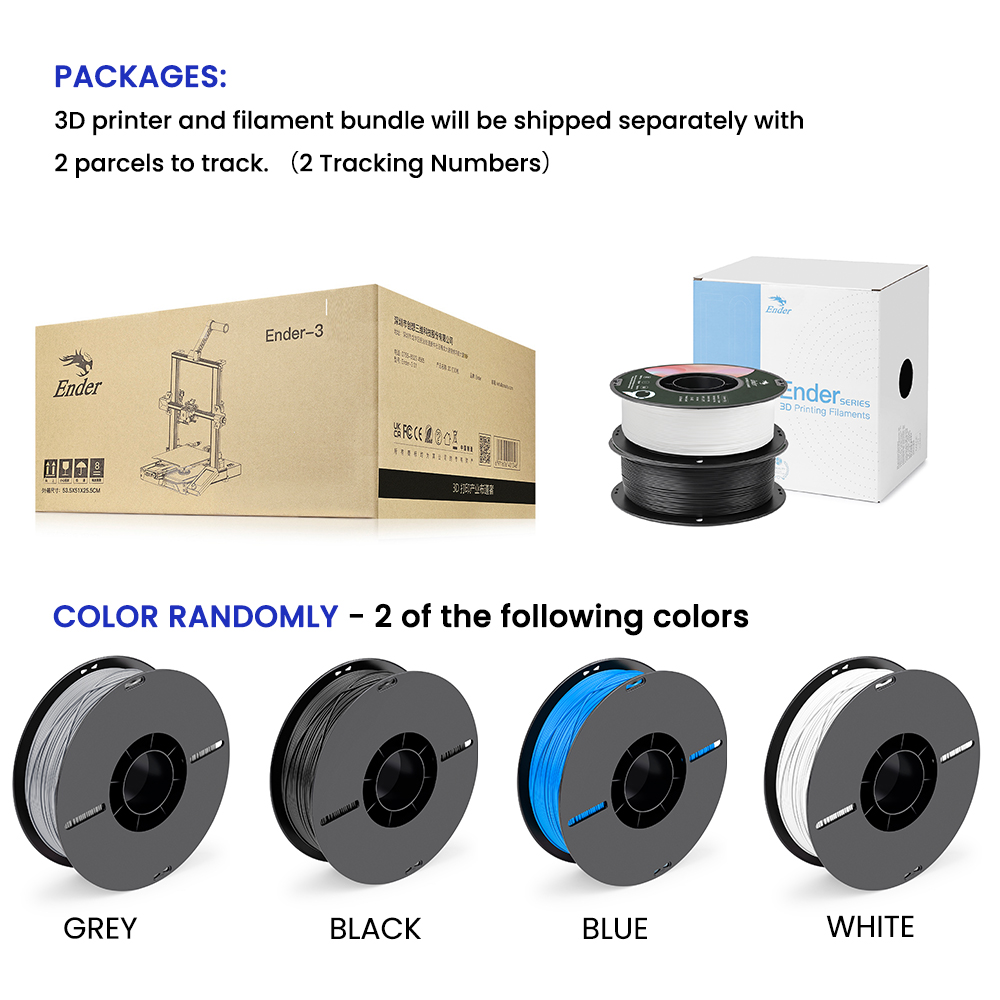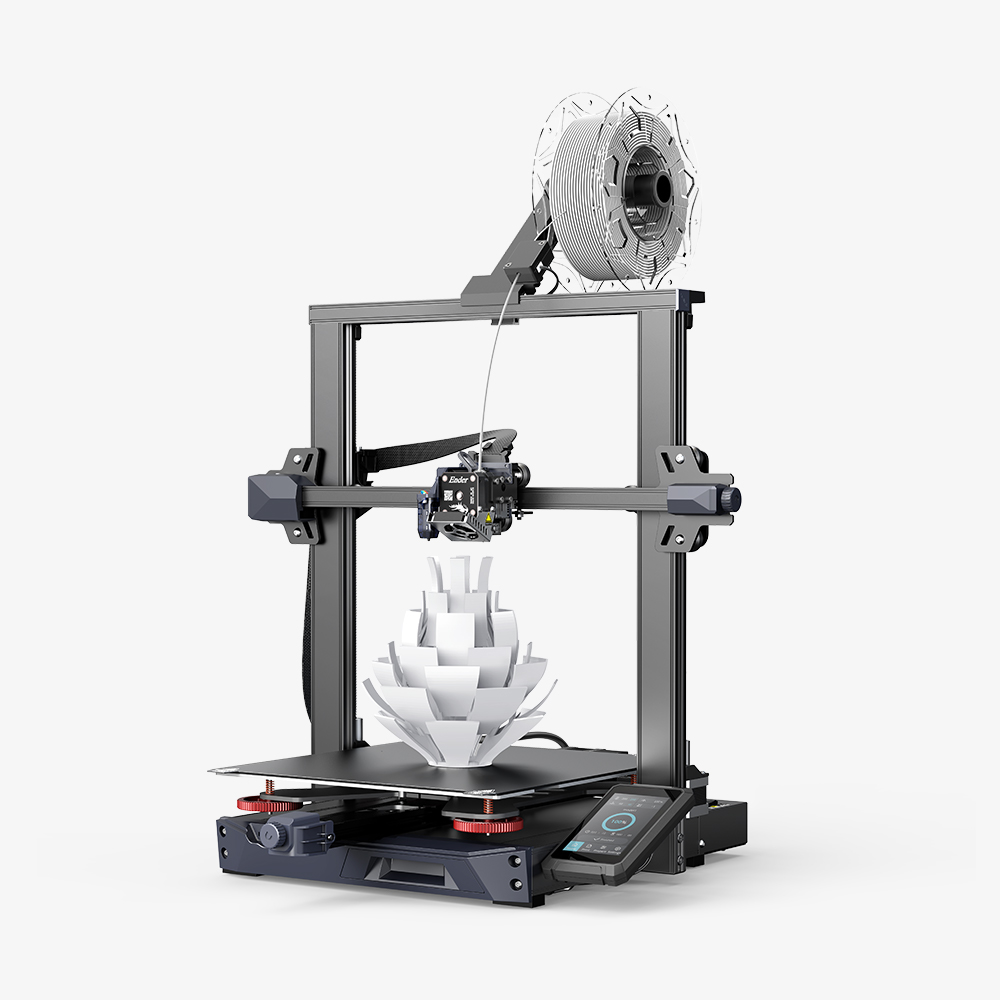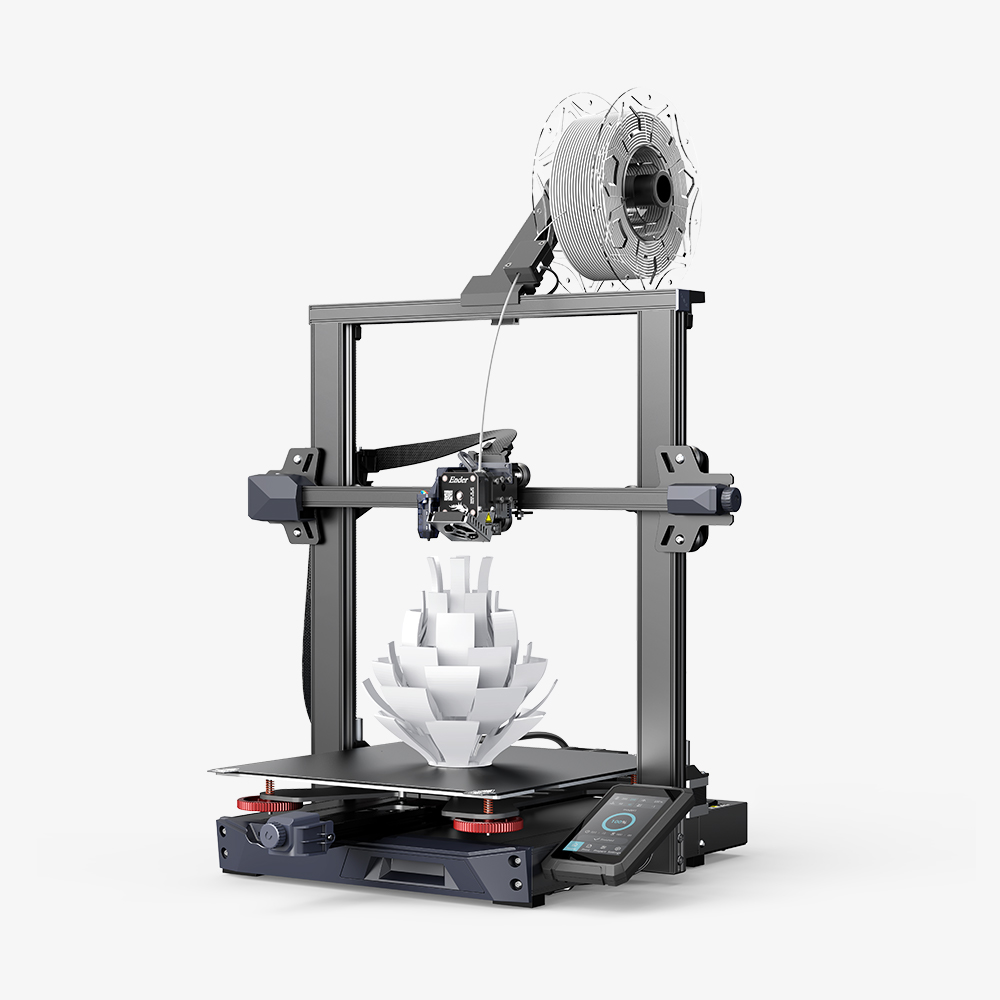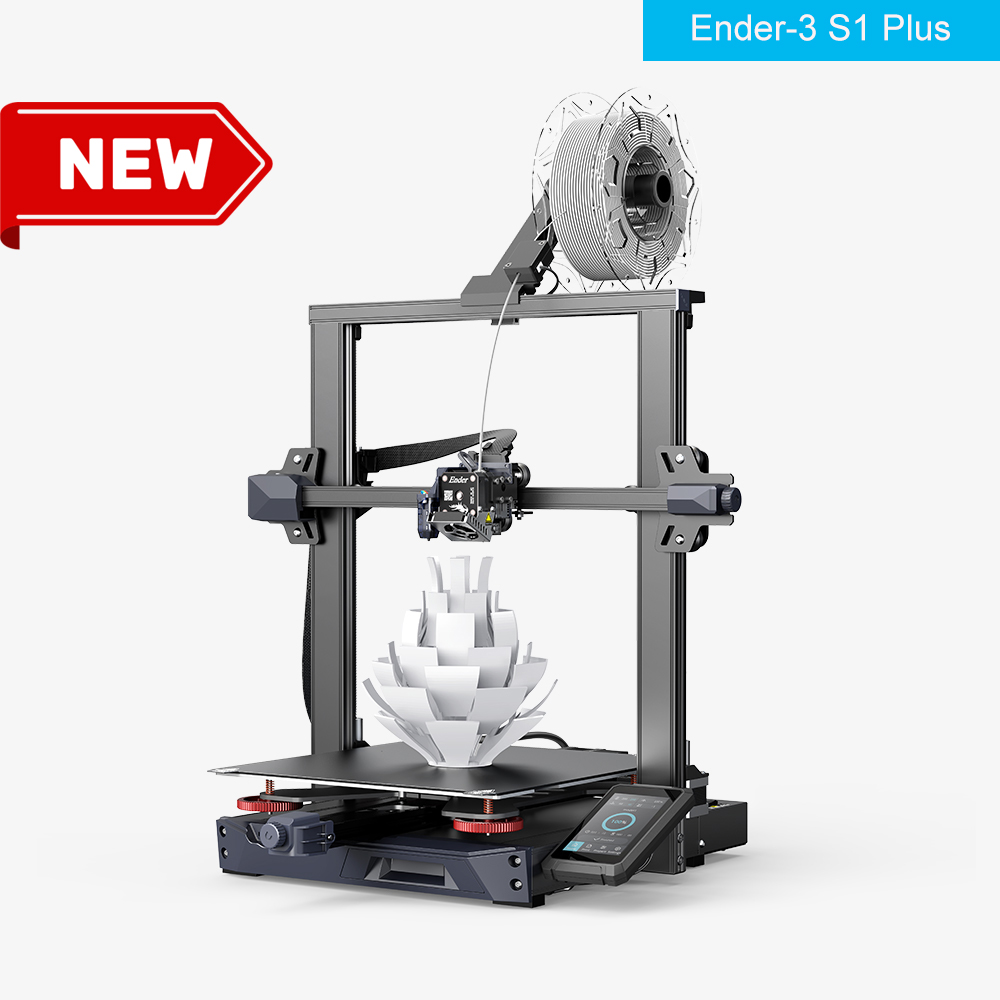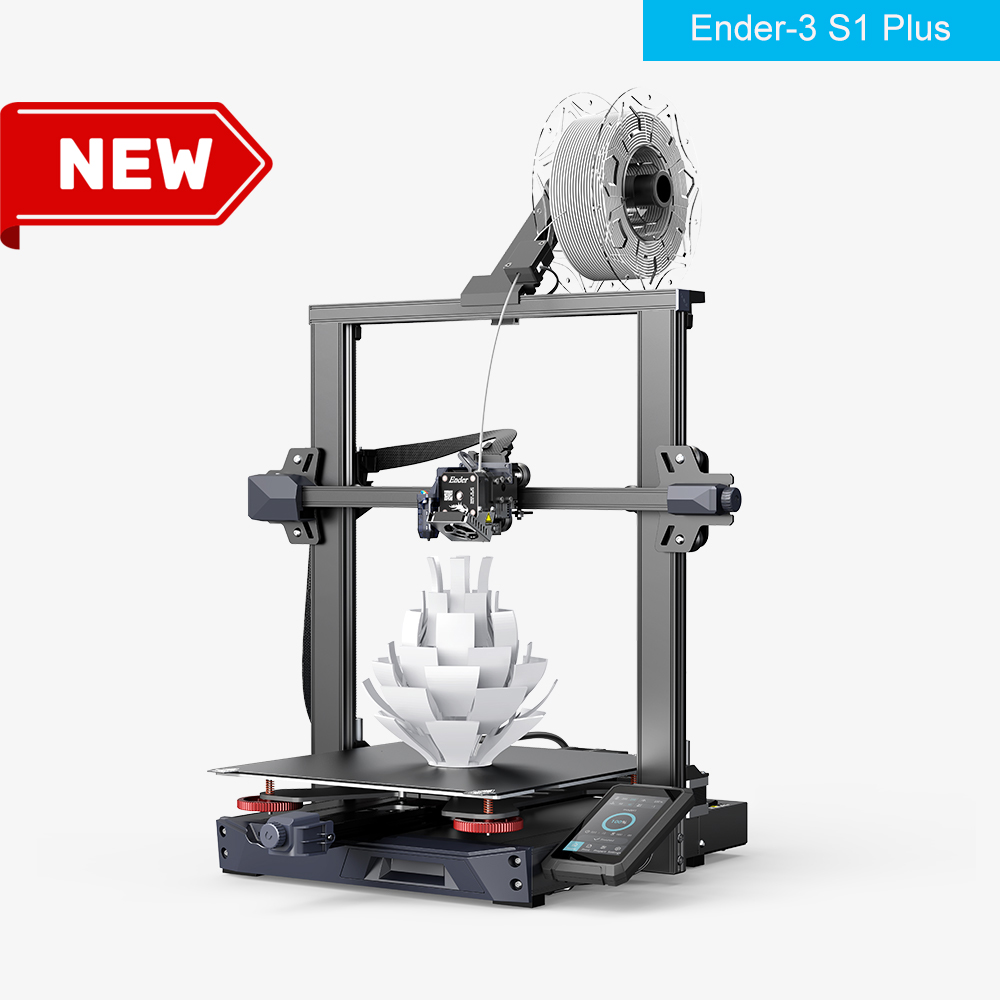 Creality Ender-3 S1 Plus 3D Printer | Sprite Direct Extruder | 300*300*300 mm
Model-1

Please select product attributes before purchasing~~
Ship to
It is expected to arrive within and will cost
€
EUR
to ship
This item can't be shipped to this Country/Region
Bundles
${ meal.bage }
${ meal.title }
${ meal.skus }
${ sku.name }:
${ skuVal }
People who bought this item also bought
Creality Ender-3 S1 Plus 3D Printer-NEW

Build Volume Upgrade: 300*300*300 mm, Print larger-size models, meet more printing needs.
Hassle-free CR Touch Auto-leveling: Quick leveling with automatic height compensation for 16 points on the heatbed.
"Sprite" Dual-gear Direct Extruder, Good Filament Compatibility: Full-Metal new "sprite" direct extruder, lightweight and powerful, ensuring smooth feeding and perfect printing even with flexible filaments.
4.3-inch Touch Screen, Click to Control: User-friendly UI supports 9 languages. Automatic dimming out in 3 minutes for energy saving.
Synchronized Dual Z-axes, High Precision Printing: Dual Z-axis lead screws and dual motors, stable movement, higher printing quality.
Quick Assembly, Easy to Handle: 96% pre-installed, 6-step assembly, easy to use.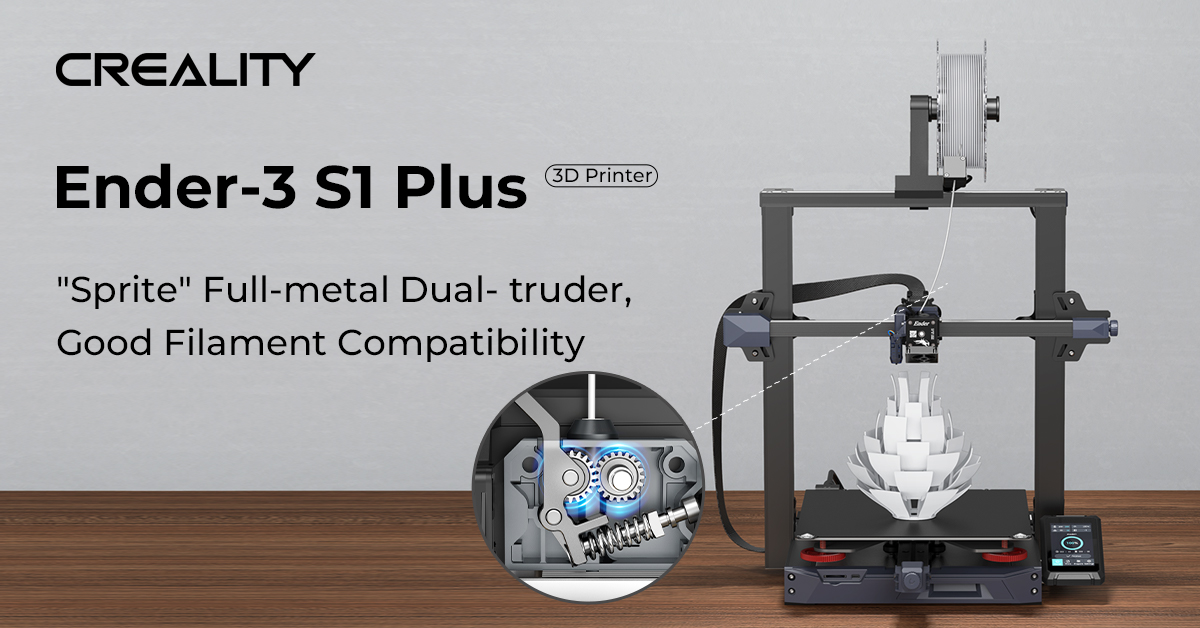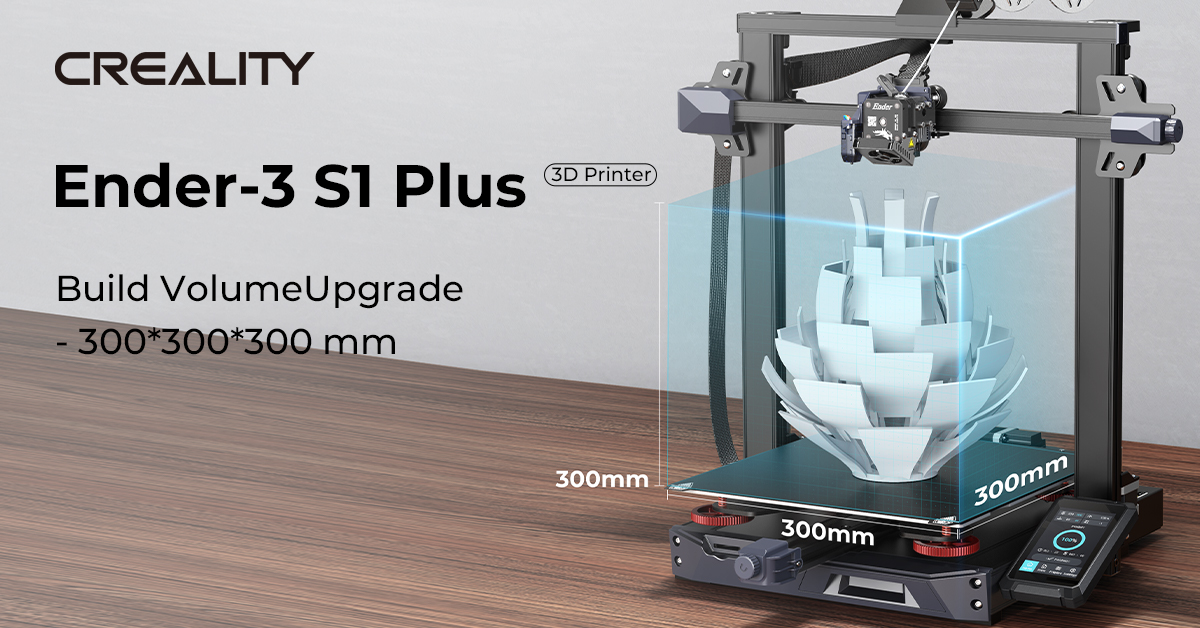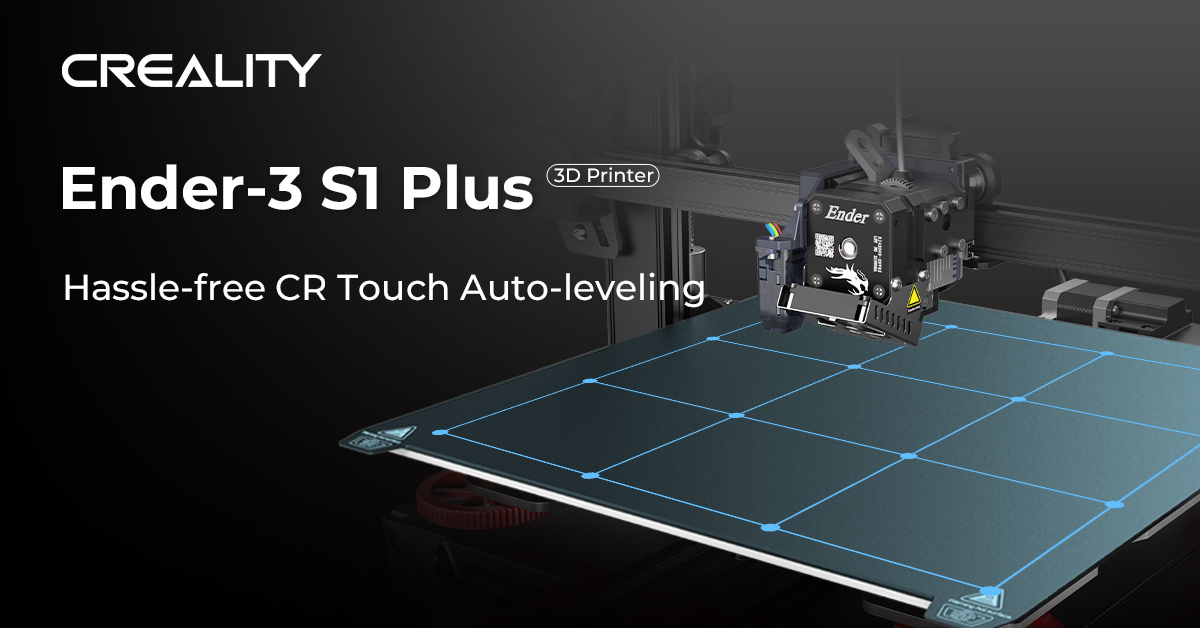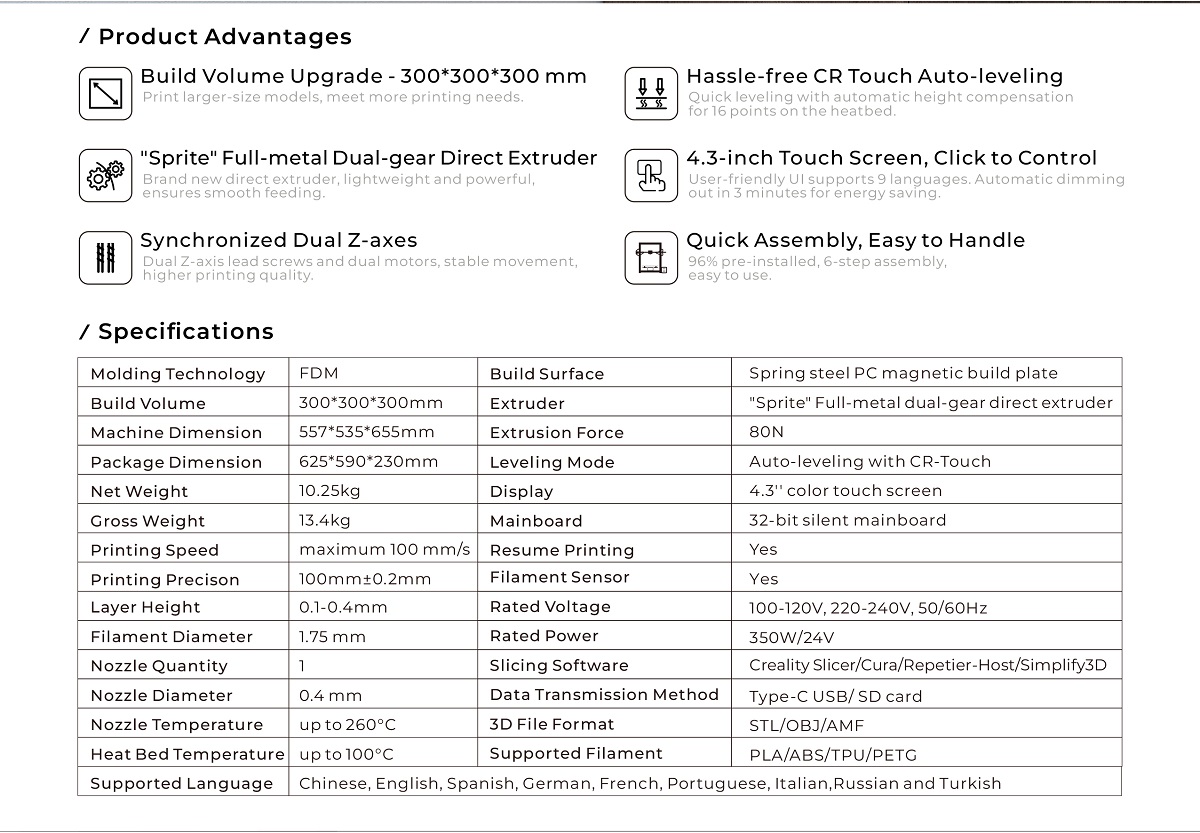 1. Q: What types of filaments can the machine print?
A: PLA, TPU, PETG and other linear filaments. (ABS can be printed when the temperature of the inner cavity of the thermal insulation cover reaches 40 degrees)
2. Q: Can the local voltage 110V be used?
A: There are two gears of 115V and 230V for adjustment on the power supply. The current frequency: 50/60Hz, and the DC output is 24V.
3. Q: How to move the X/Y/Z/E-axis individually?
A: Click "Prepare" on the UI interface, select "Axis Movement" to control each axis individually, and you can also select the distance of each movement (0.1mm/1mm/10mm).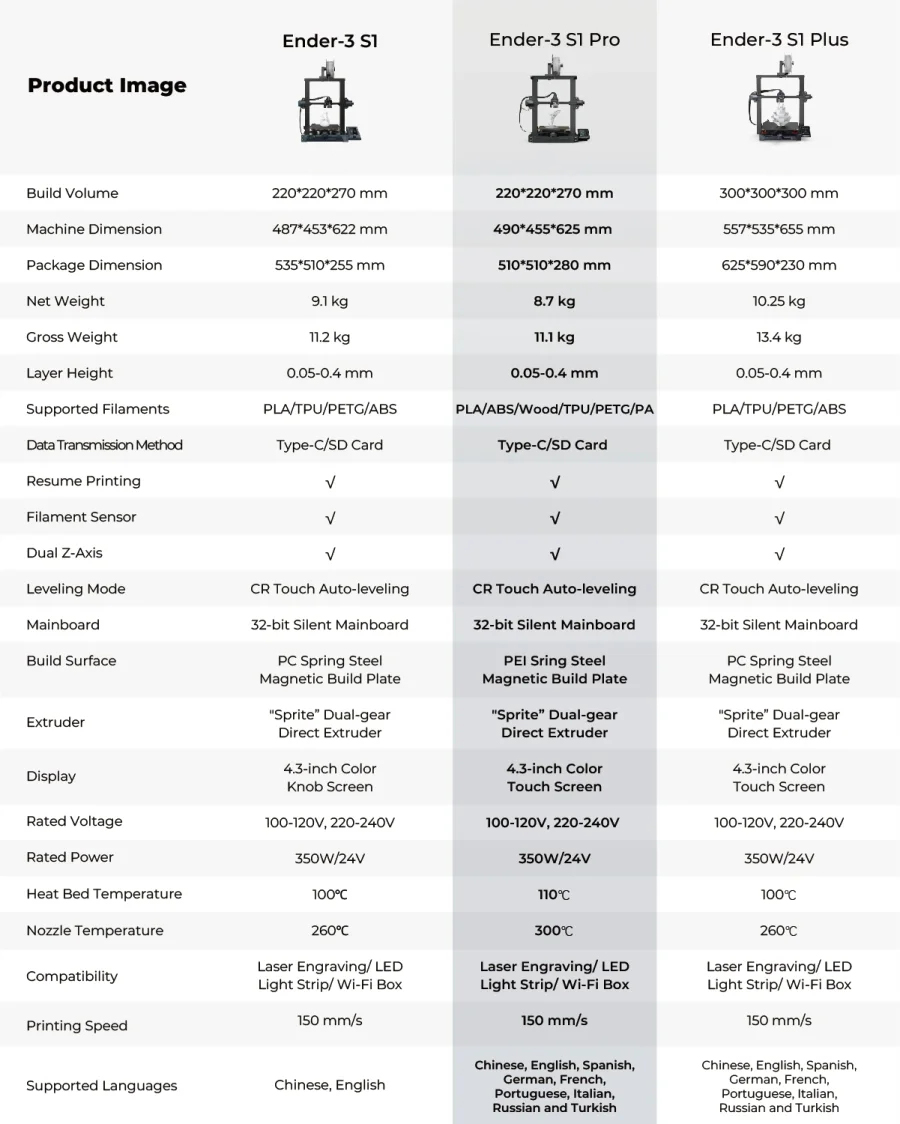 Customer Reviews
Write A Review
Ask A Question
Reviews (0)
Questions (0)