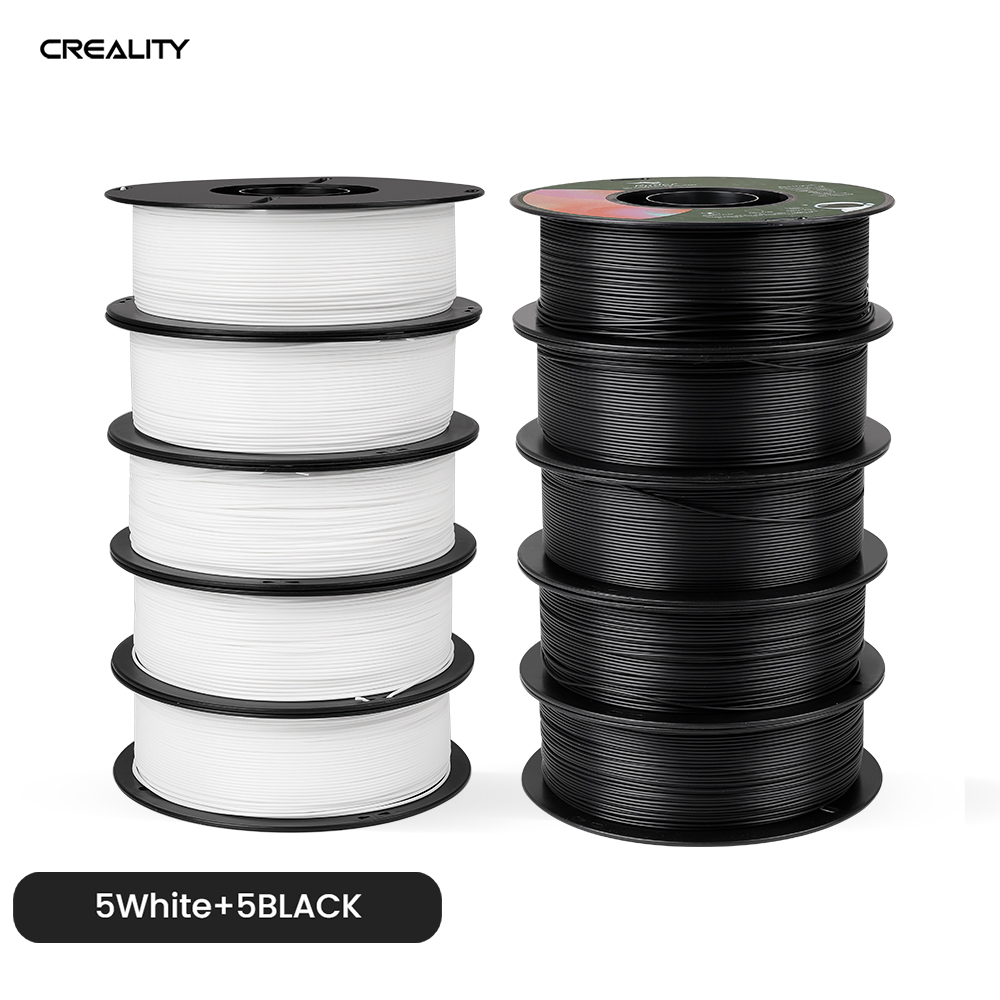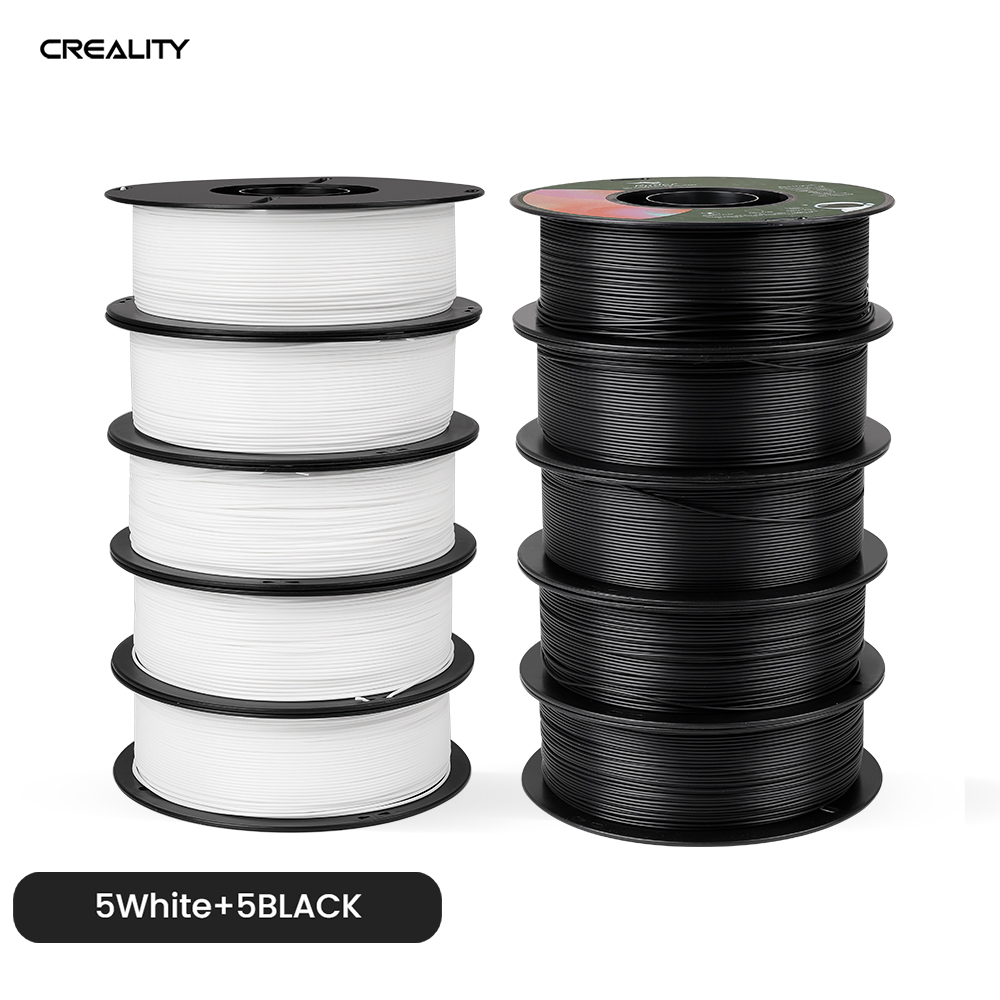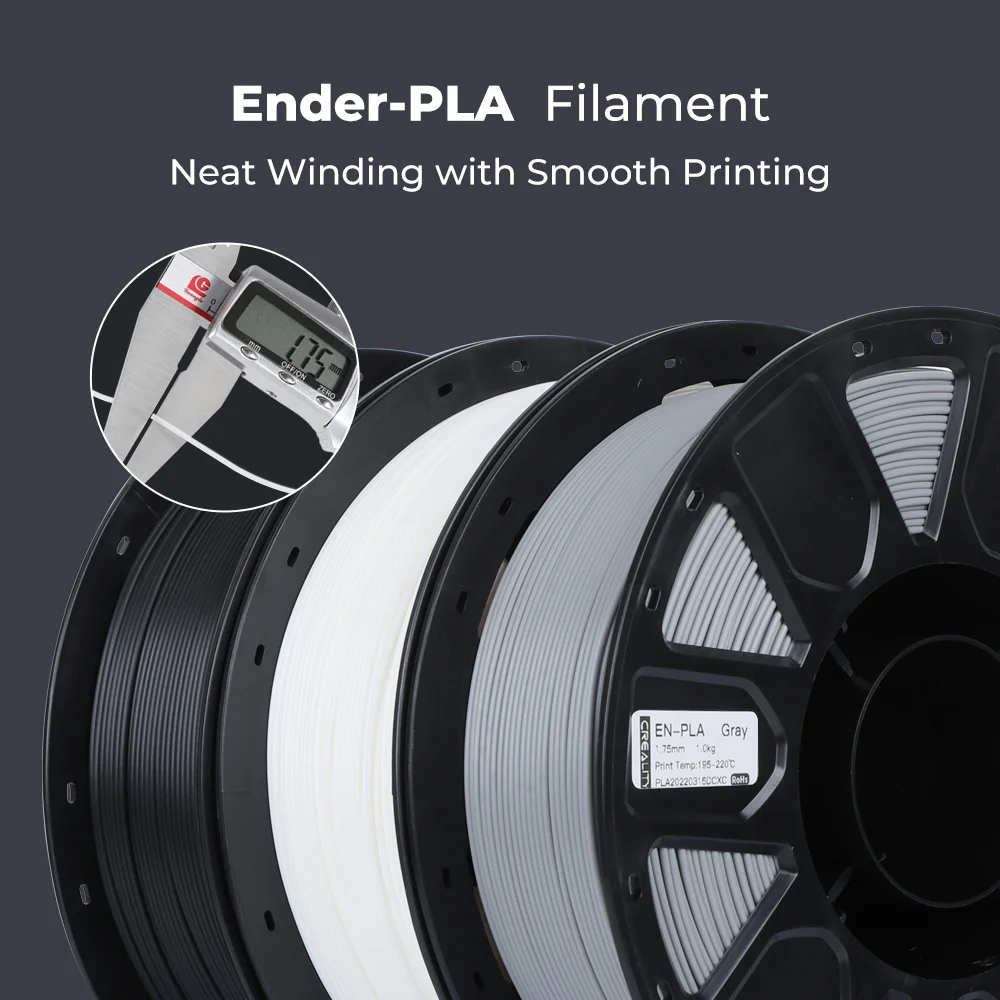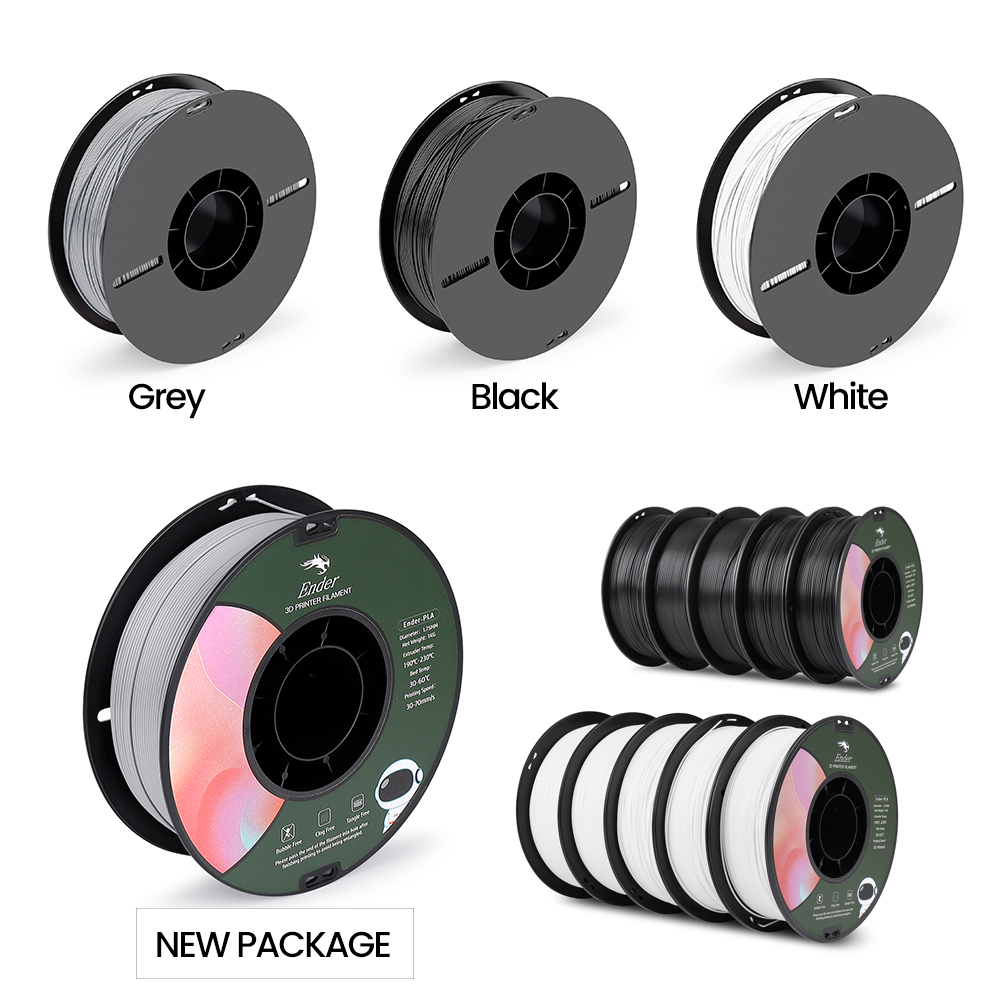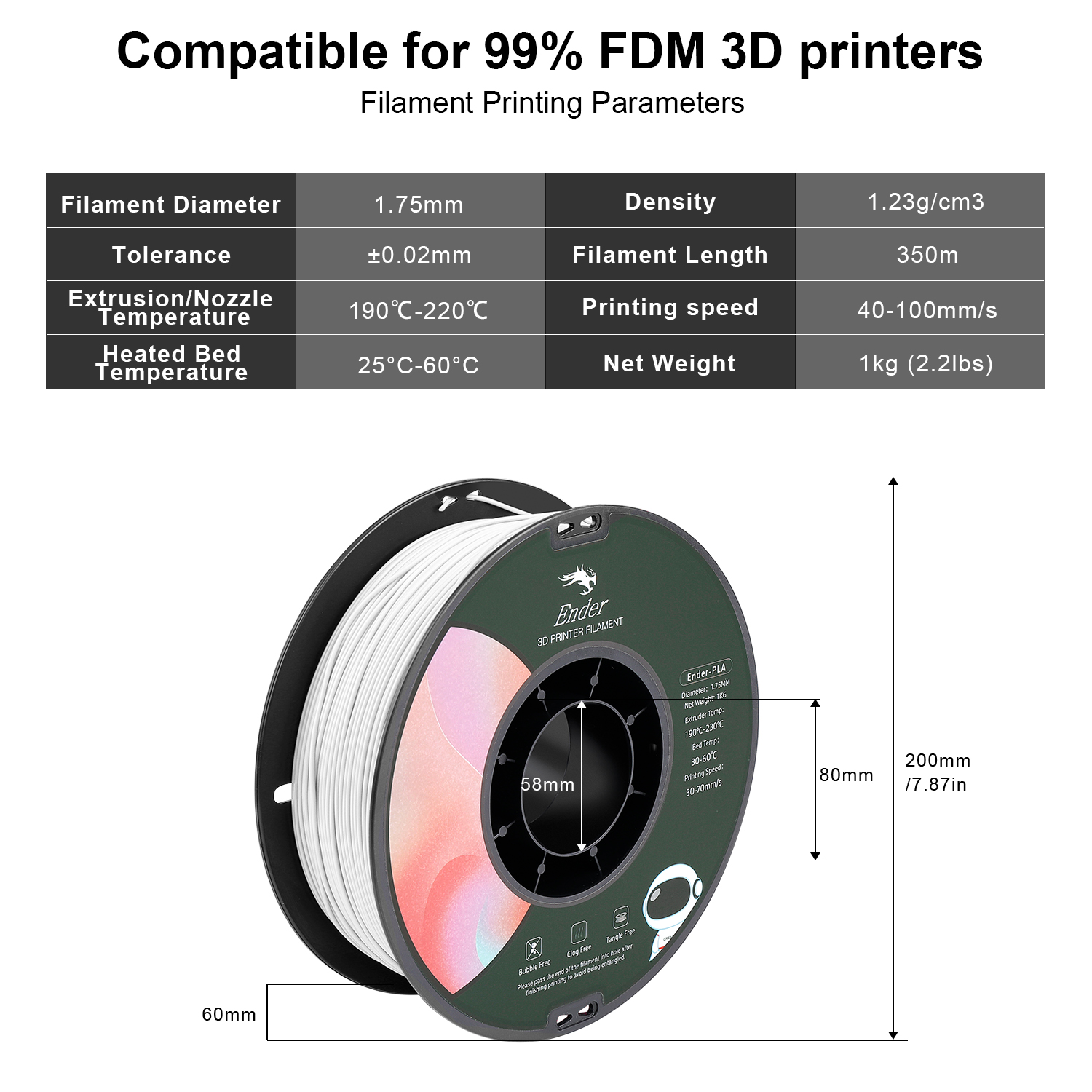 Crazy Week Sale - Creality Ender Series PLA Filament Bundles 10KG
Ship to
It is expected to arrive within and will cost
€
EUR
to ship
This item can't be shipped to this Country/Region
Bundles
${ meal.bage }
${ meal.title }
${ meal.skus }
${ sku.name }:
${ skuVal }
White Color 3D Printer Filament 1.75 mm PLA
Note: The packaging may be different, but the product is the same and does not affect the use.
Descriptions:
(1) High strength, good toughness;
(2) Density is small, when printing larger volume model lighter, save money;
(3) Cost-effective can be processed in a wide range of temperatures;
(4) Diameter of 1.75mm ,variations + /-0.02mm,roundness +/-0.05mm;
(5) 1 kg /plastic spool packaging;
(6) To be applied to a variety of 3D printers, Makerbot, UP plus, Mendel, Prusa, series, etc.
(7) No Bubble
(8)Colors: White+Black
Package: White*5+Black*5
Affordable
Low price and quality assurance to meet most printing needs
Good compatibility and easy operation
Extensive compatibility with FDM printers. After a simple installation, you can start printing your work in science.
Neatly wound threads to reduce tangles
Full mechanical winding ensures neat winding and fewer tangles, avoiding the possibility of broken wires.
Stable wire diameter, no clogging
Advanced CCD diameter measurement and adaptive control system in production ensures 1.75 mm diameter of Ender PLA filament
Environmentally friendly materials for safe printing, Material is odorless and very safe to operate
Customer Reviews
Write A Review
Ask A Question
Reviews (0)
Questions (0)