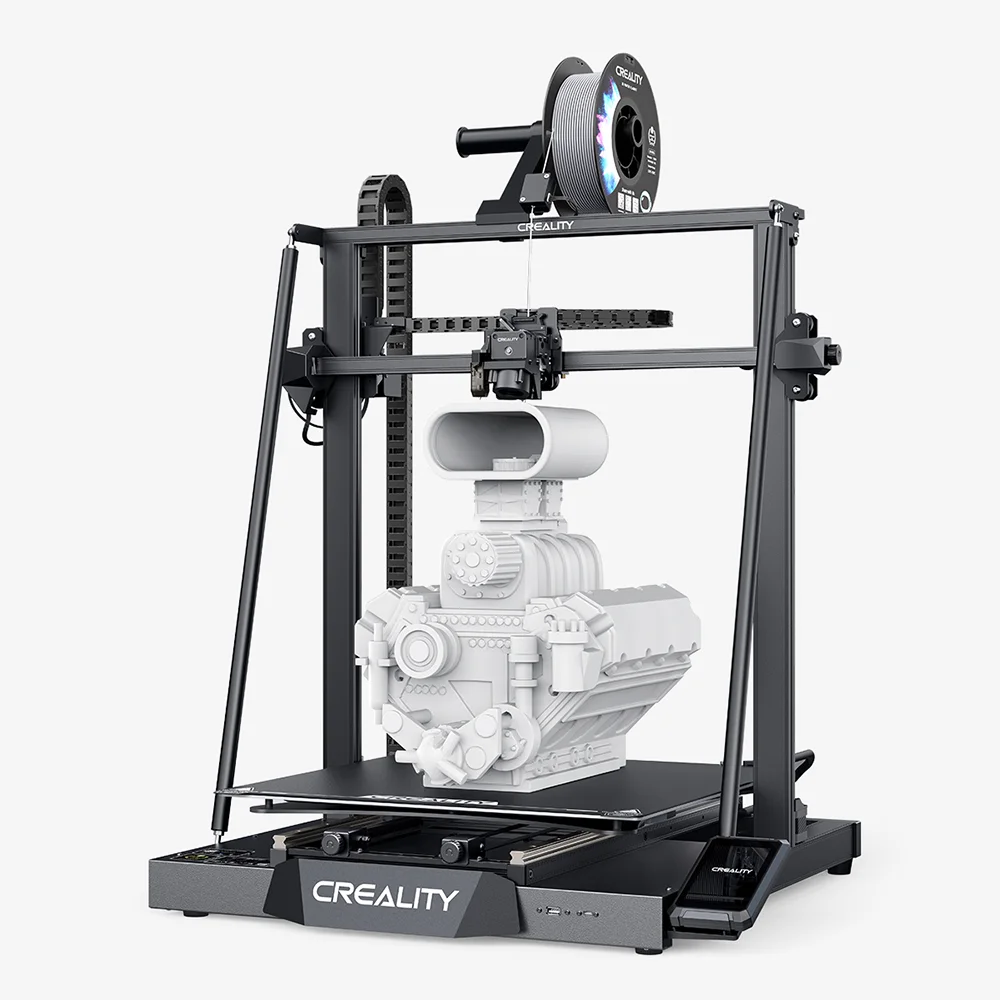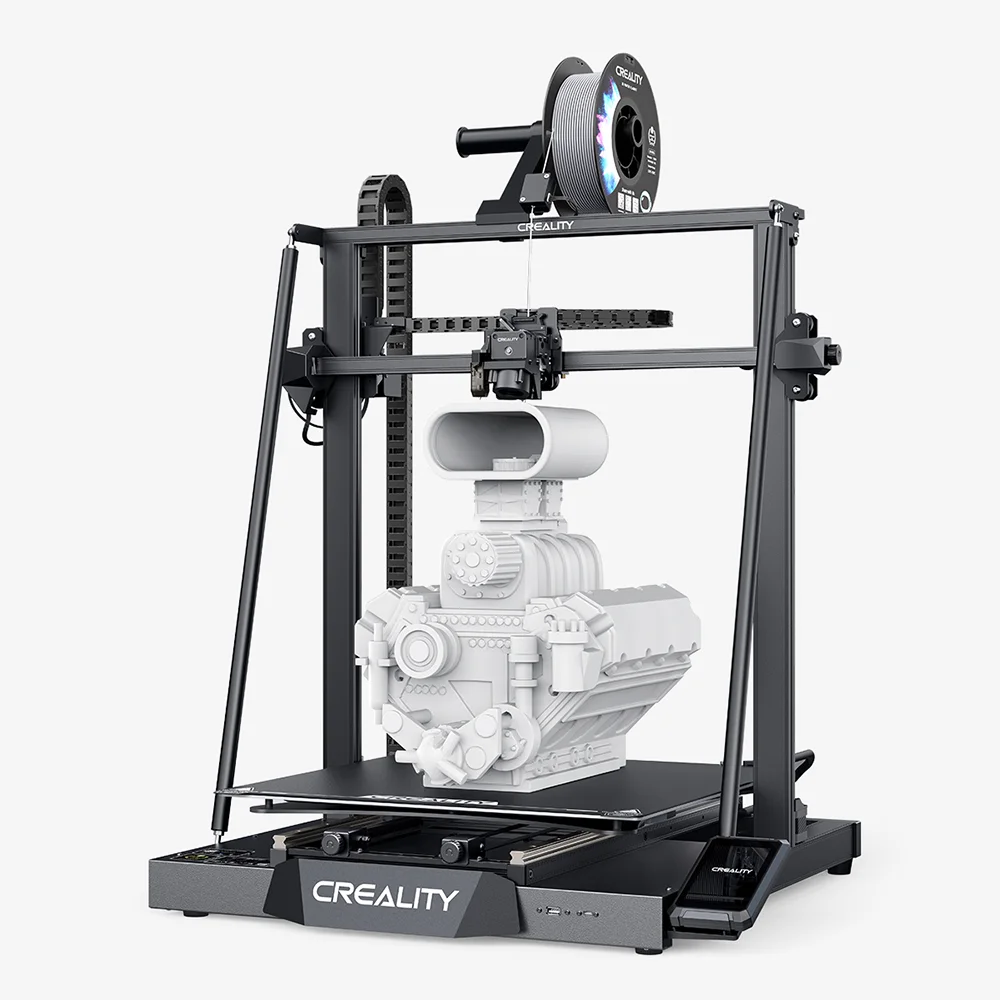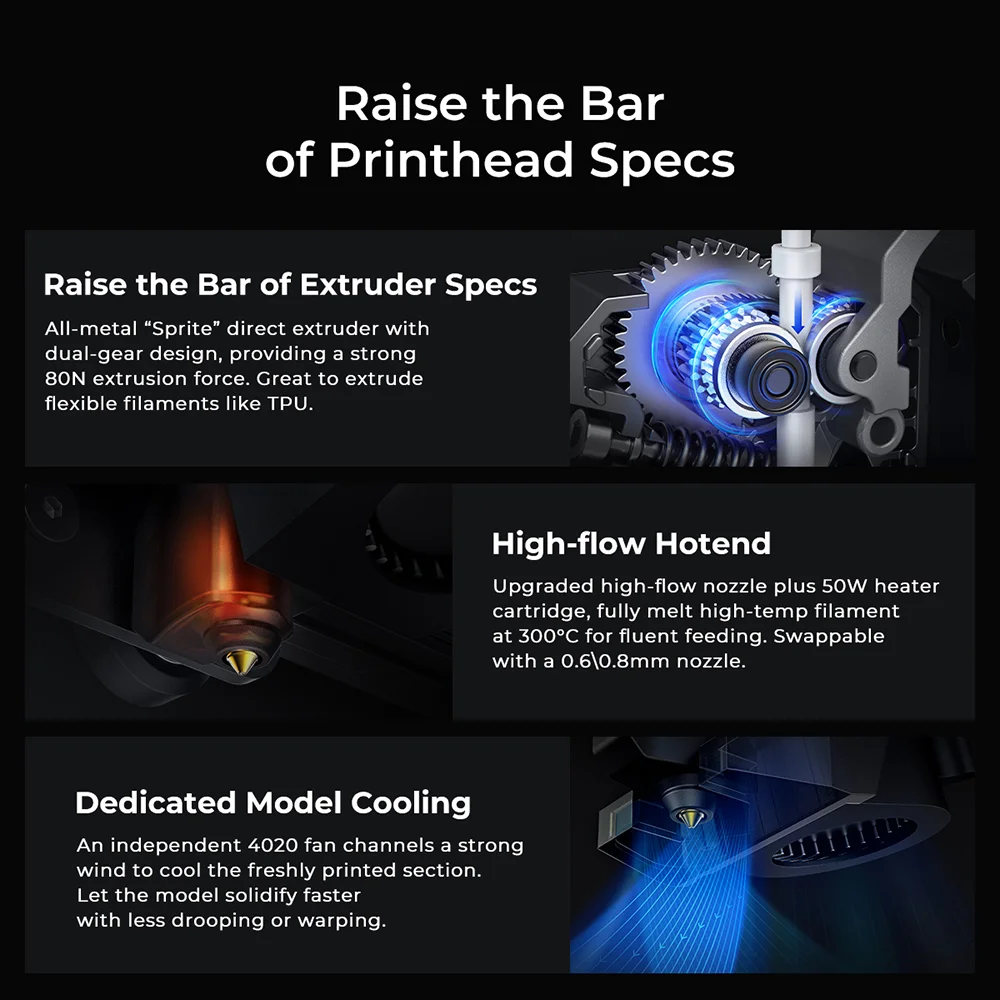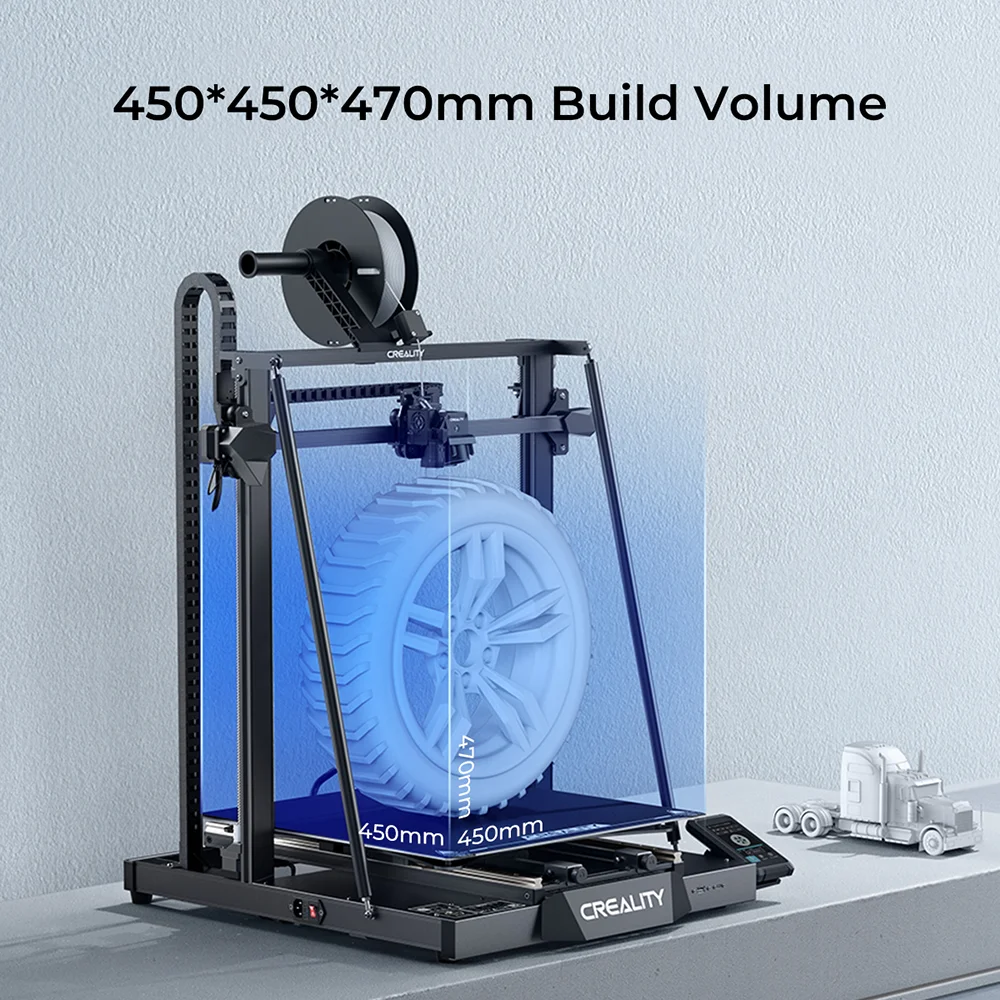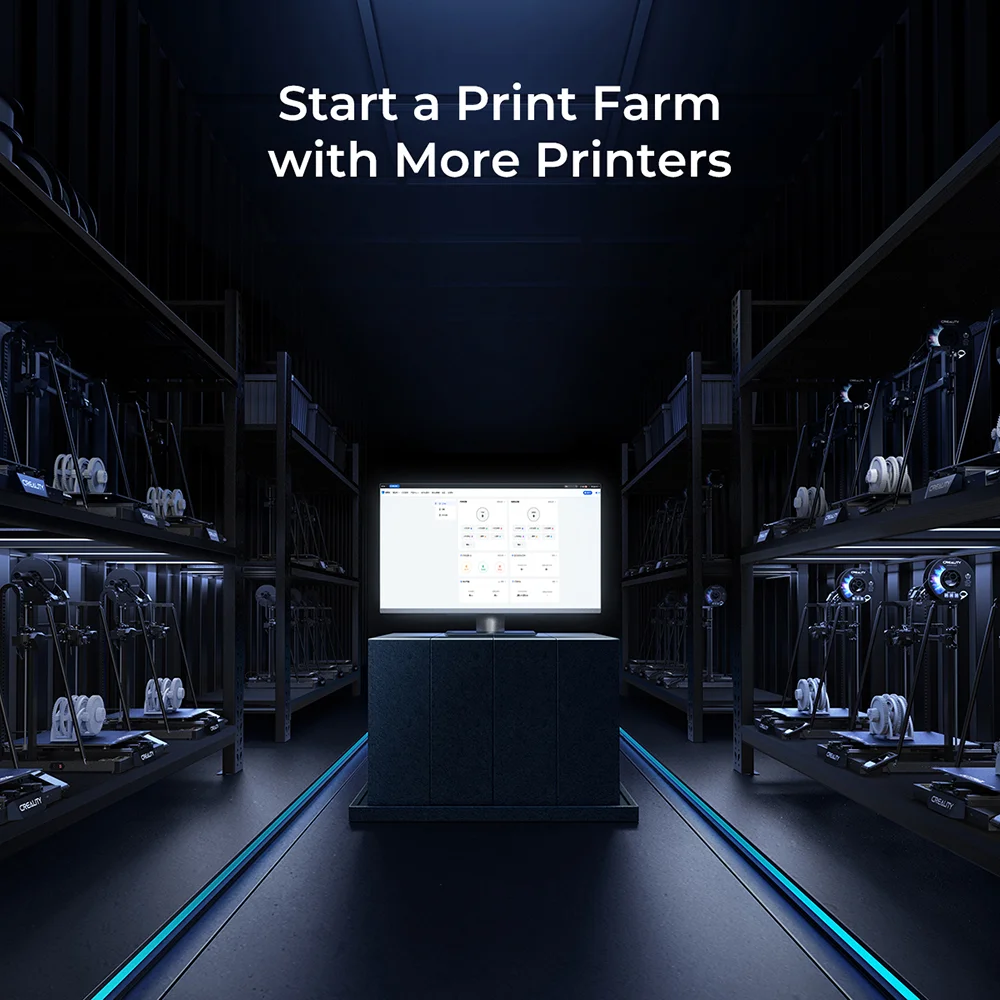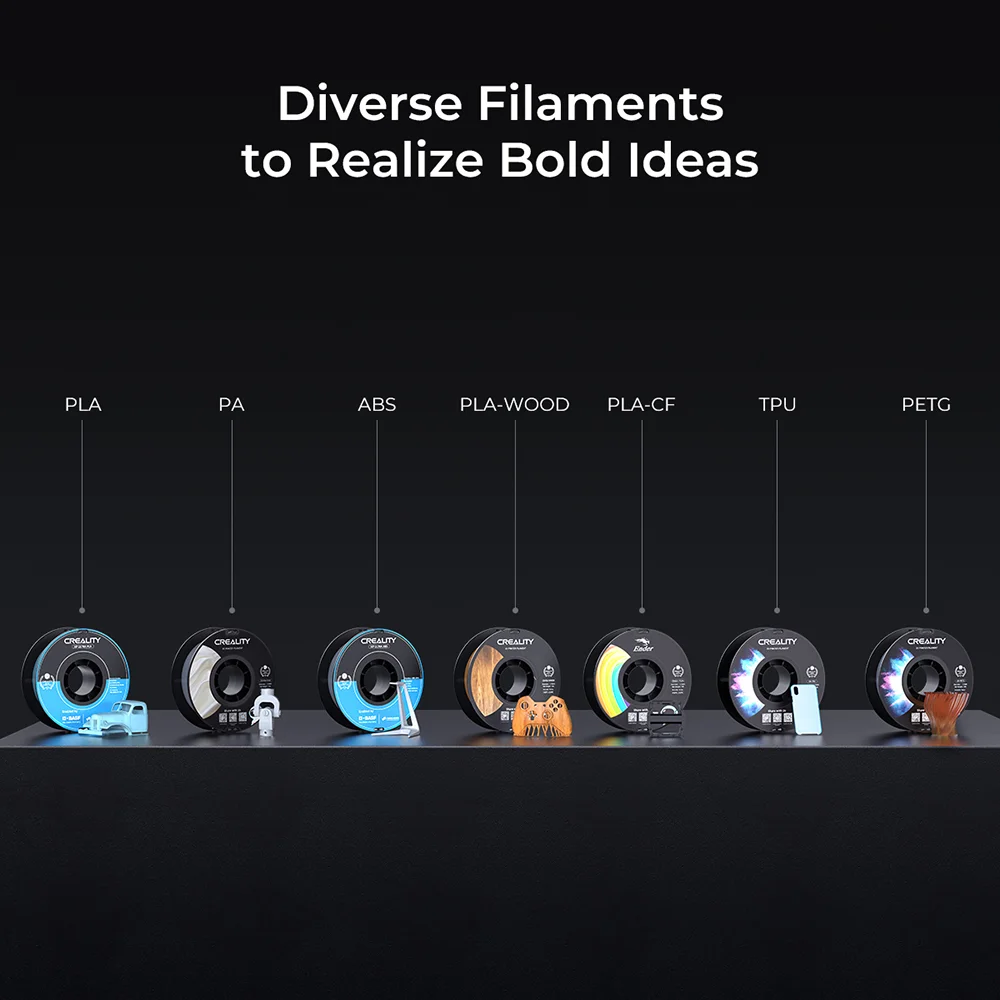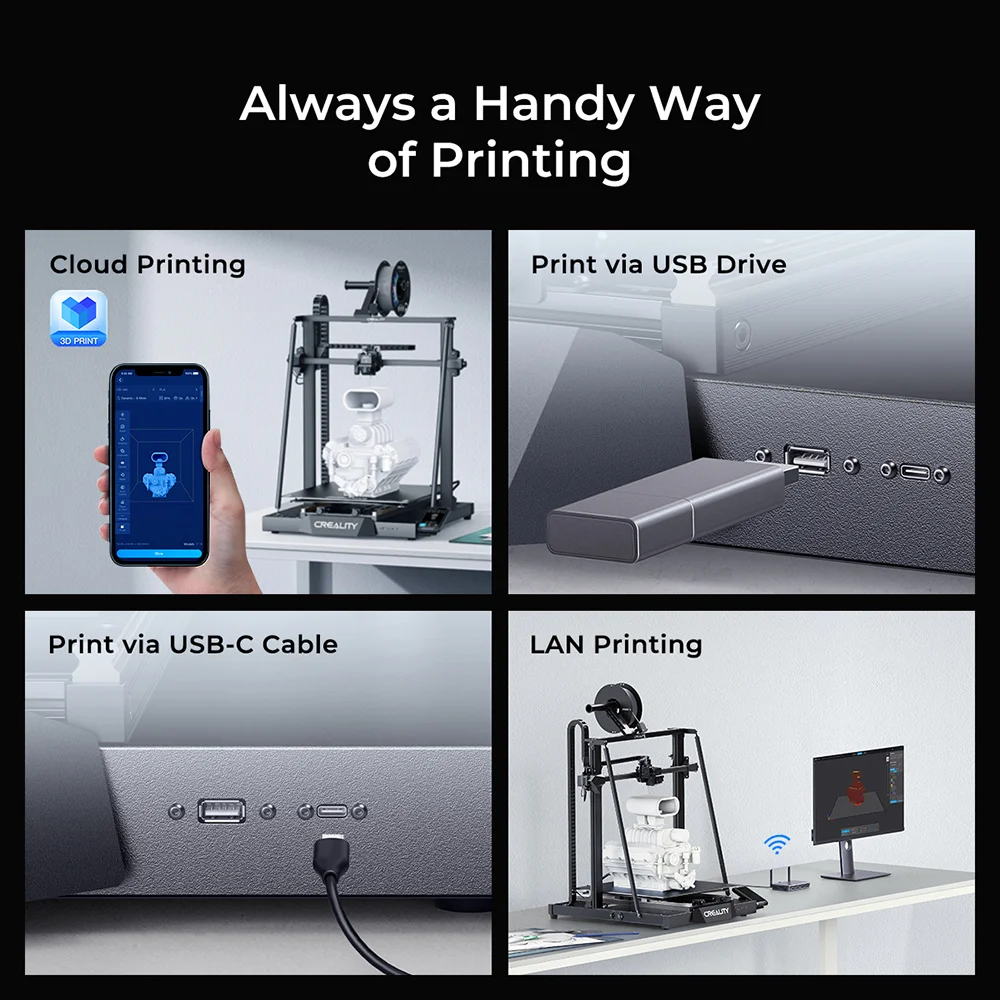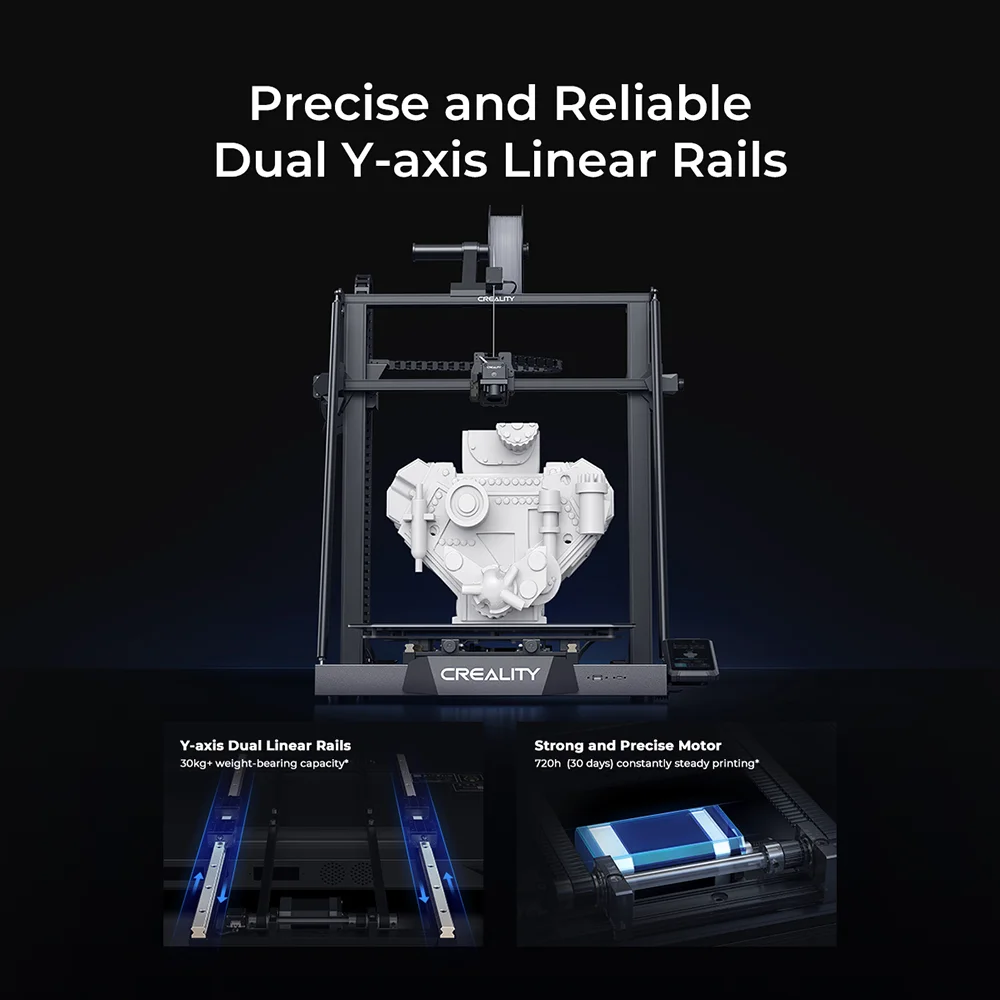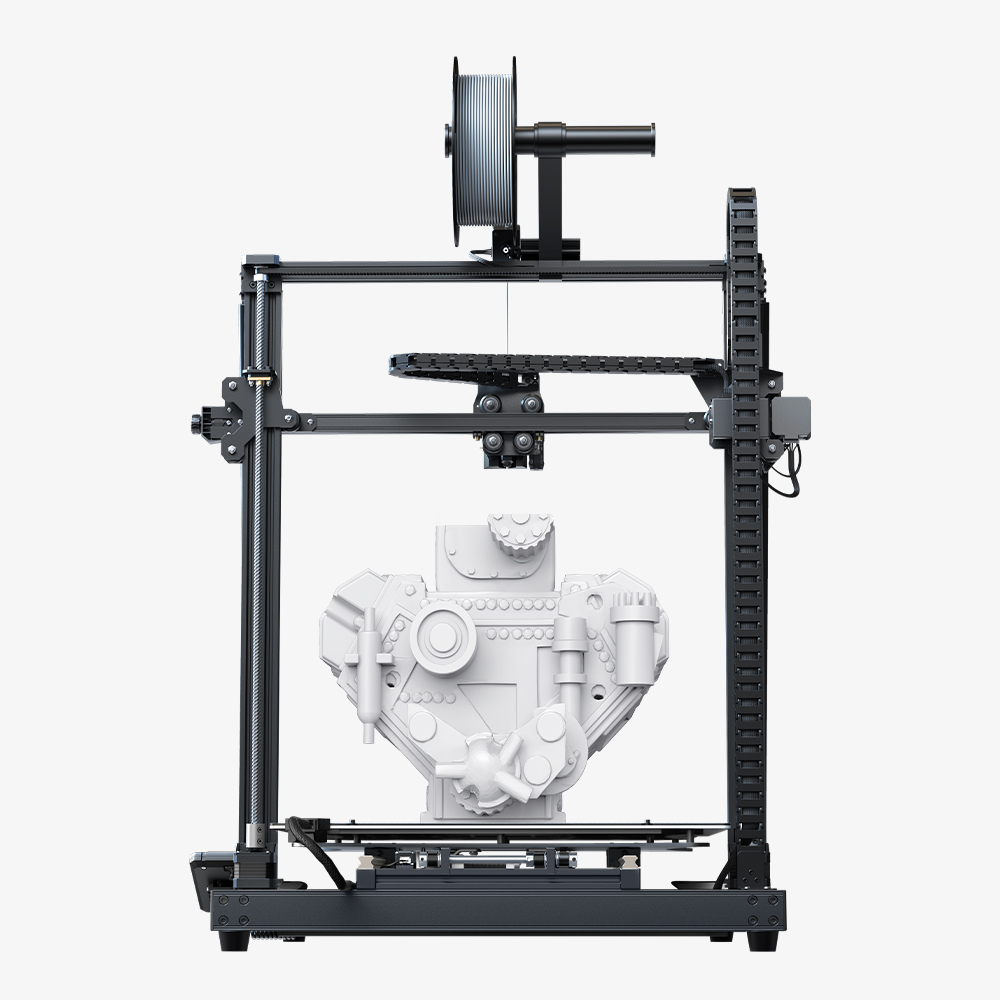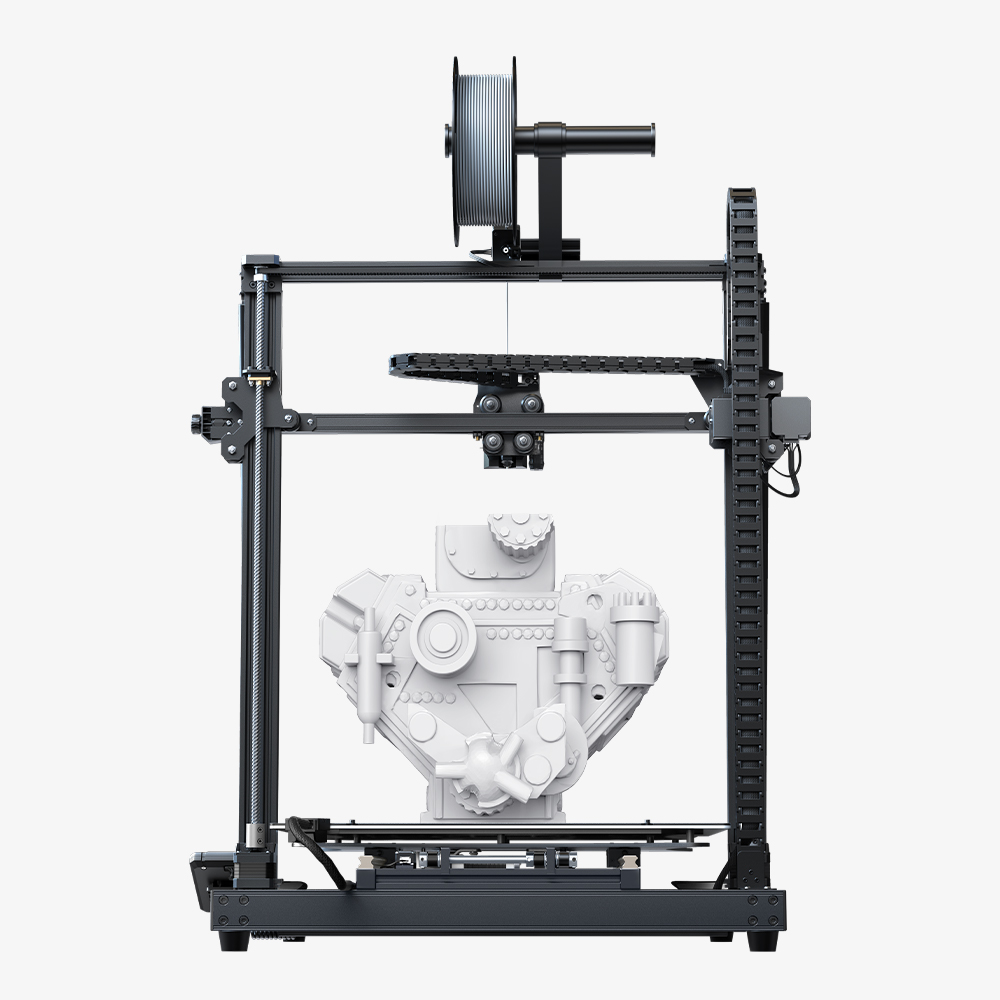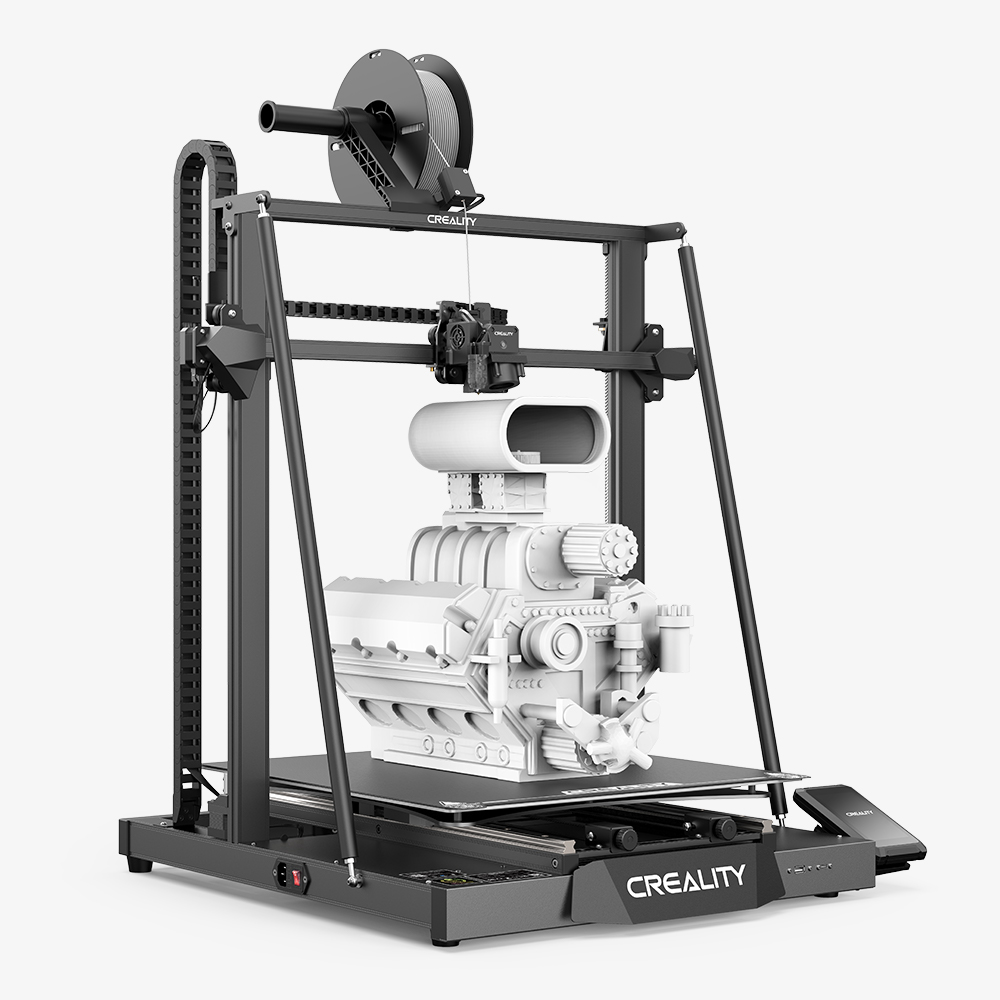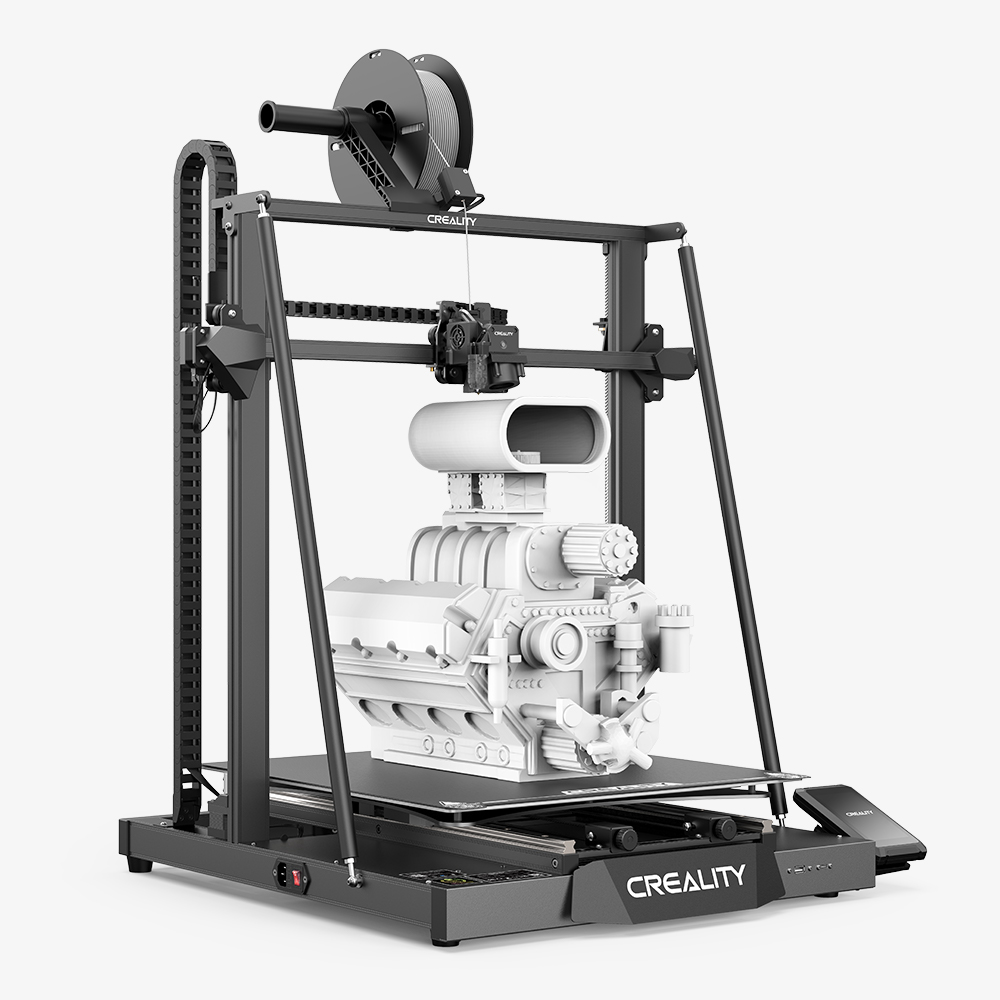 Creality CR-M4 Large Format 3D Printer Industrial Grade 450 x 450 x 470mm
Model-1

Please select product attributes before purchasing~~
Ship to
It is expected to arrive within and will cost
€
EUR
to ship
This item can't be shipped to this Country/Region
Bundles
${ meal.bage }
${ meal.title }
${ meal.skus }
${ sku.name }:
${ skuVal }
People who bought this item also bought
Creality CR-M4 3D Printer - Industrial Grade 3D printer | 450 x 450 x 470 mm | Sprite Direct Extruder | 25-point Auto-Leveling
The CR-M4 is an Industrial Grade 3D printer! The huge build volume of 450 x 450 x 470 mm makes it possible to print large models or multiple parts at once, and is also particularly suitable for prototyping and small production runs - importantly with little or no post-processing.
Precise and Reliable Dual Y-axis Linear Rails
The printer features CNC-machined linear guides made of bearing steel. the dual linear rails of the Y-axis have a load capacity of 30 kg. The powerful motor ensures 720 hours or 30 days of continuous stress. Rigid Z-axis for more stability. Together with two support bars, the Z-axis forms a rigid triangle, ensuring better stability for the upper frame. Each Z-axis is driven by an independent motor - resulting in more precise movement of the axes.
All-metal "Sprite" direct dual-gear extruder
The all-metal "Sprite" direct dual-gear extruder developed by Creality is a dual-gear design that allows for smooth filament feeding and discharging with a thrust of up to 80 N. This extruder is ideal for printing high-precision models. The extruder is ideal for printing flexible filaments such as TPU.
Genuine 25-point Auto-Leveling
Fully automatic leveling with CR Touch by probing 25 points, and Z offset at 0.05mm accuracy to quickly calibrate the distance between the nozzle and the build surface.
Flexible PC Surface and Fast-heating Bed
A 4-layered build plaftorm. The PC coating provides strong adhesion. The bendable spring steel sheet is easy to remove large models and will not deform after long-term use. The magnetic base and two pins allow quick snap-on.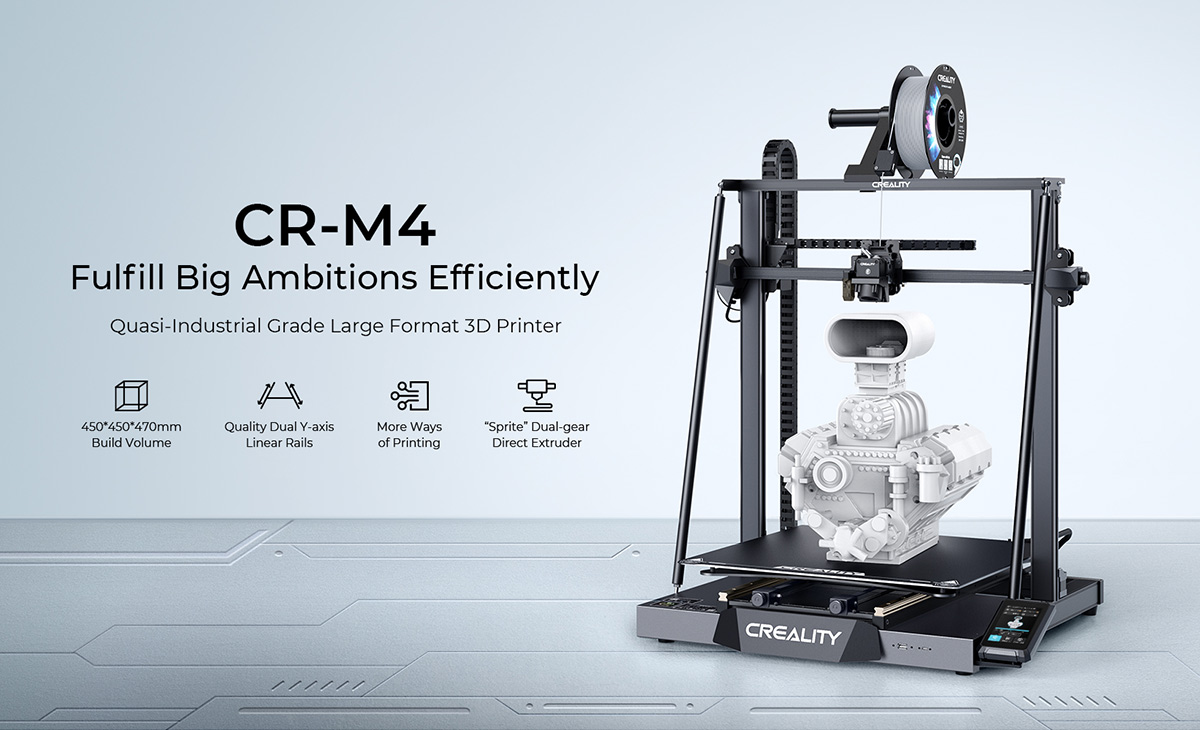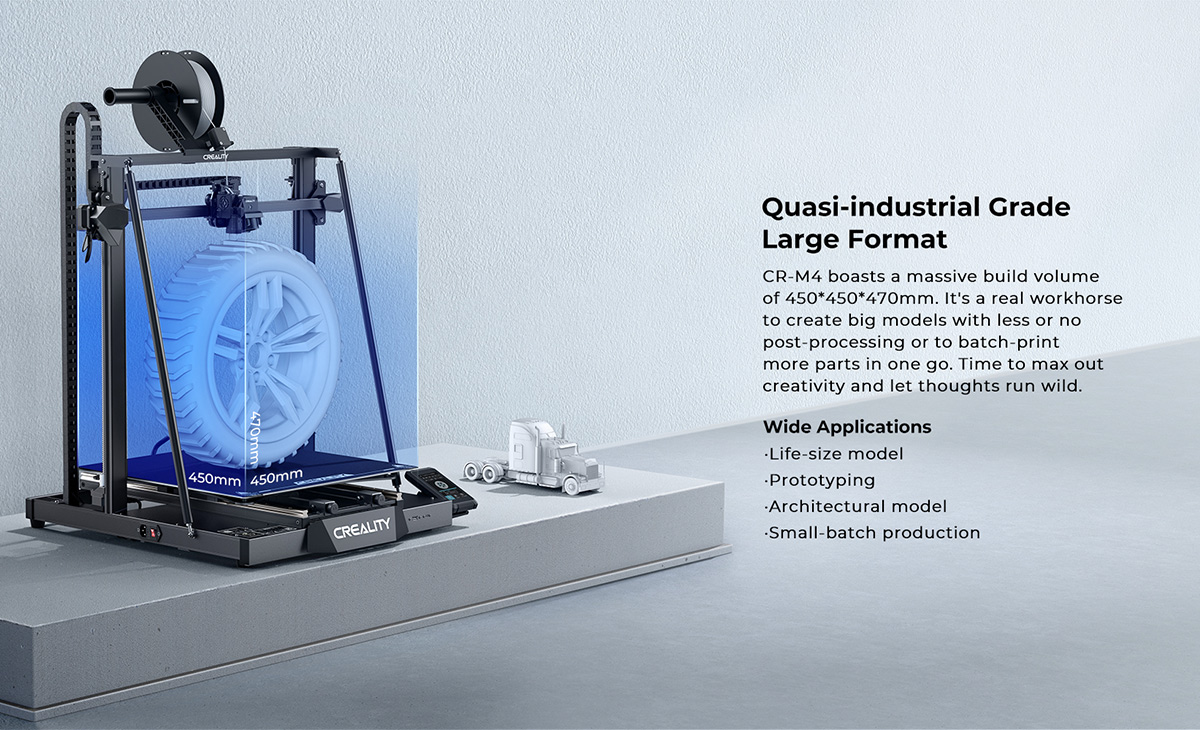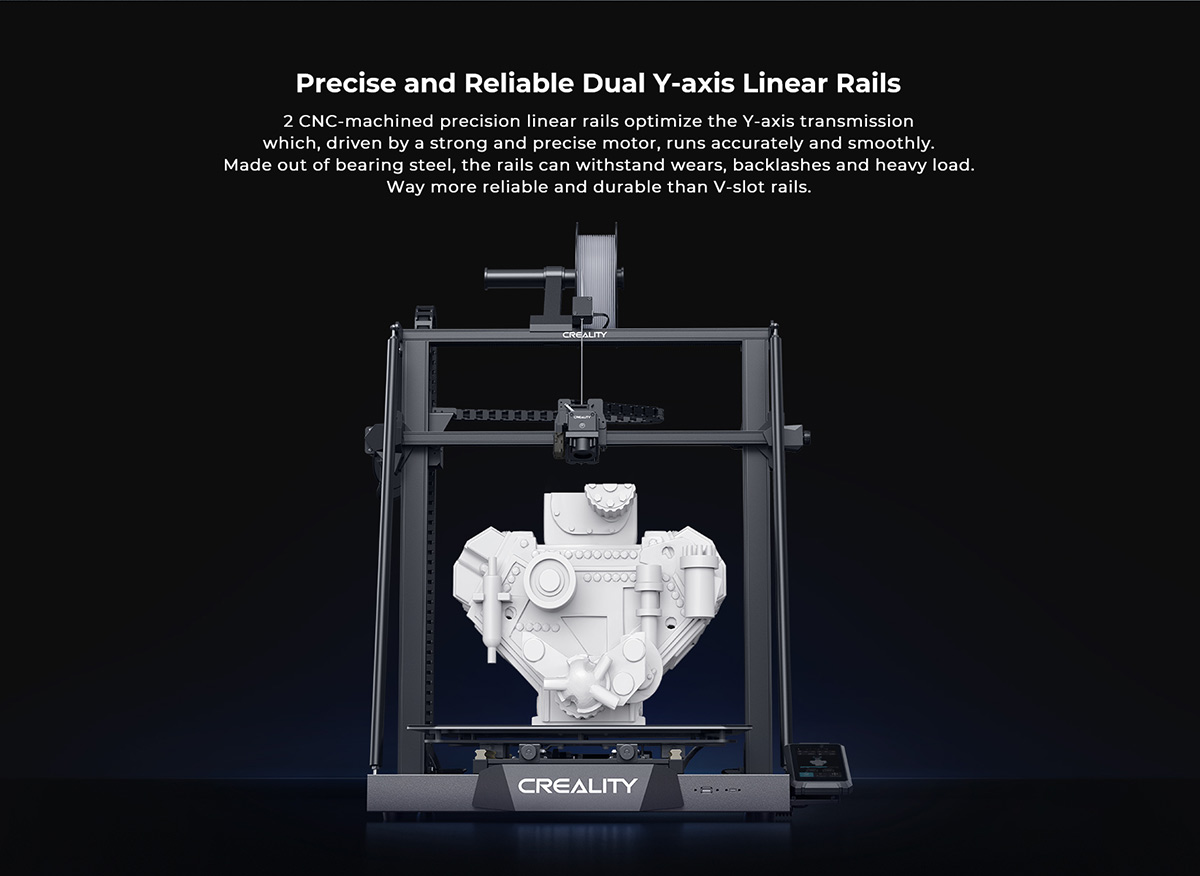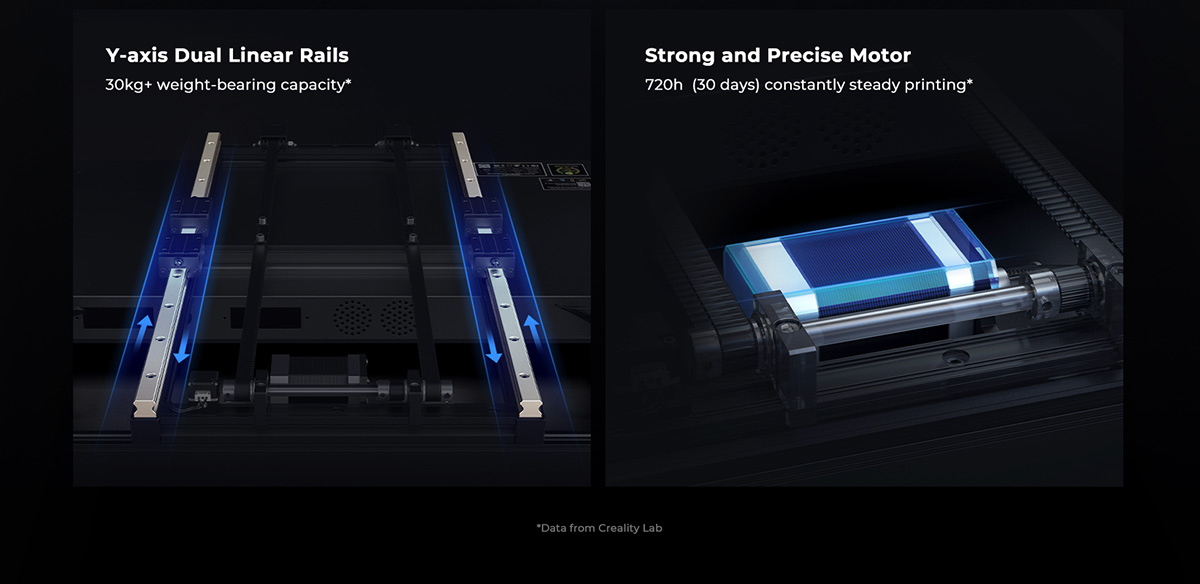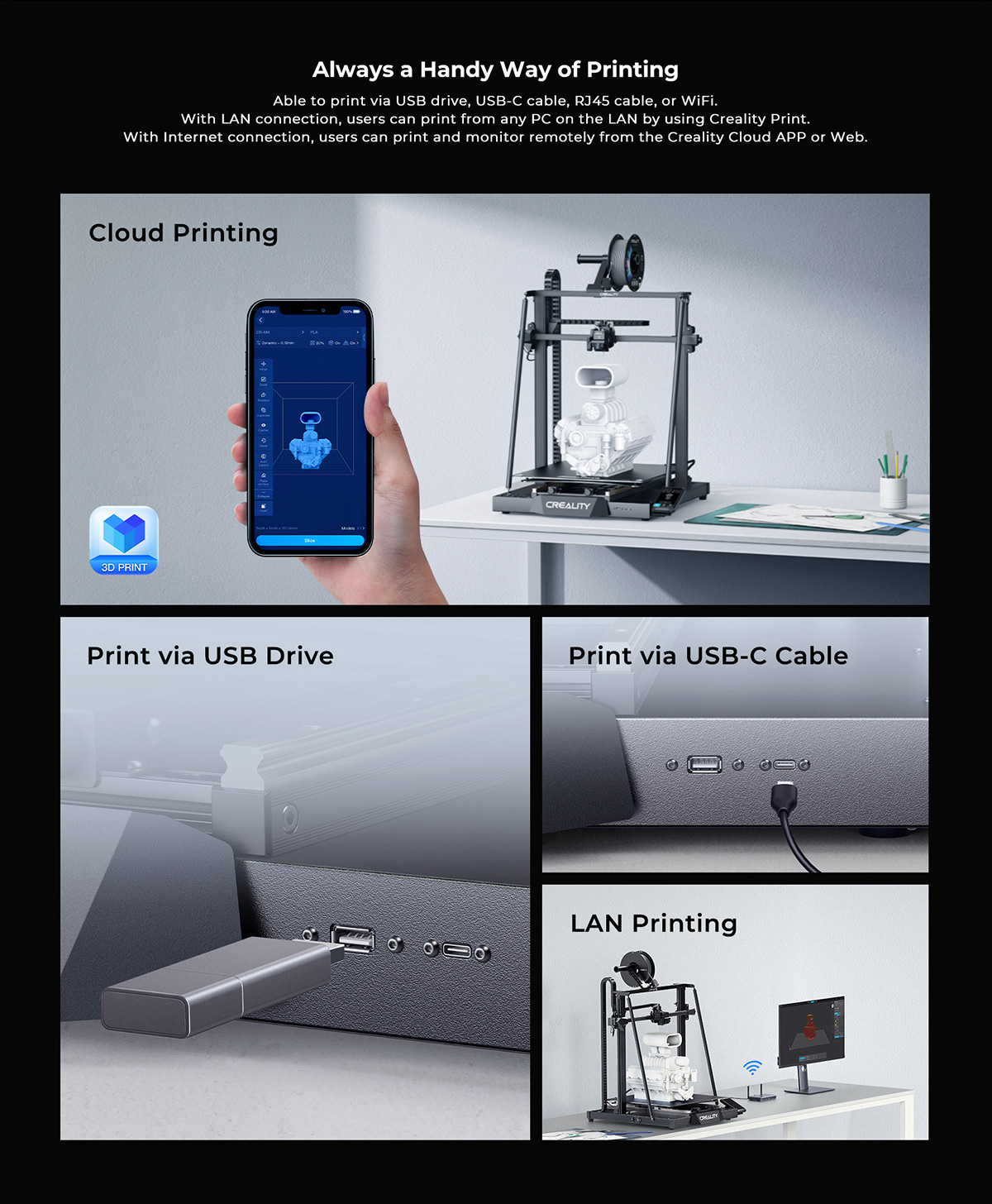 Printing Technology: FDM
Build Volume: 450*450*470mm
Product Dimensions: 655*700*865mm
Package Dimensions: 790*760*300mm
Net Weight: 22.48KG
Gross Weight: 28.3KG
Printing Speed: ≤120mm/s
Printing Accuracy: ±0.1mm
Layer Height: 0.05-0.35mm
Extruder Type: "Sprite" dual-gear direct drive extruder
Extruder Material: All metal
Filament Diameter: 1.75mm
Z-axis Count: 2
Nozzle Type: Brass nozzle
Nozzle Diameter: Standard 0.4mm (compatible with 0.6/0.8mm)
Nozzle Temperature: ≤300°C
Heatbed Temperature: ≤100℃
Build Surface: PC spring steel sheet
Display Screen: 4.3-inch color touch screen
Mainboard: Integrated 32-bit silent mainboard
Power Loss Recovery: Yes
Filament Runout Sensor: Yes
Multi-printers Control: Yes
Sleep Mode: Yes
Rated Voltage: 100-240V~,50/60Hz
Rated Power: 800W
Slicing Software: Creality Print, Creality Slicer, Cura
File Formats: STL, OBJ, AMF
Supported Filaments: PLA, PETG, TPU, ABS, PLA-Wood, PA, PLA-CF
UI Languages: English, Spanish, German, French, Russian, Portuguese, Italian, Turkish, Chinese
Customer Reviews
Write A Review
Ask A Question
Reviews (0)
Questions (0)