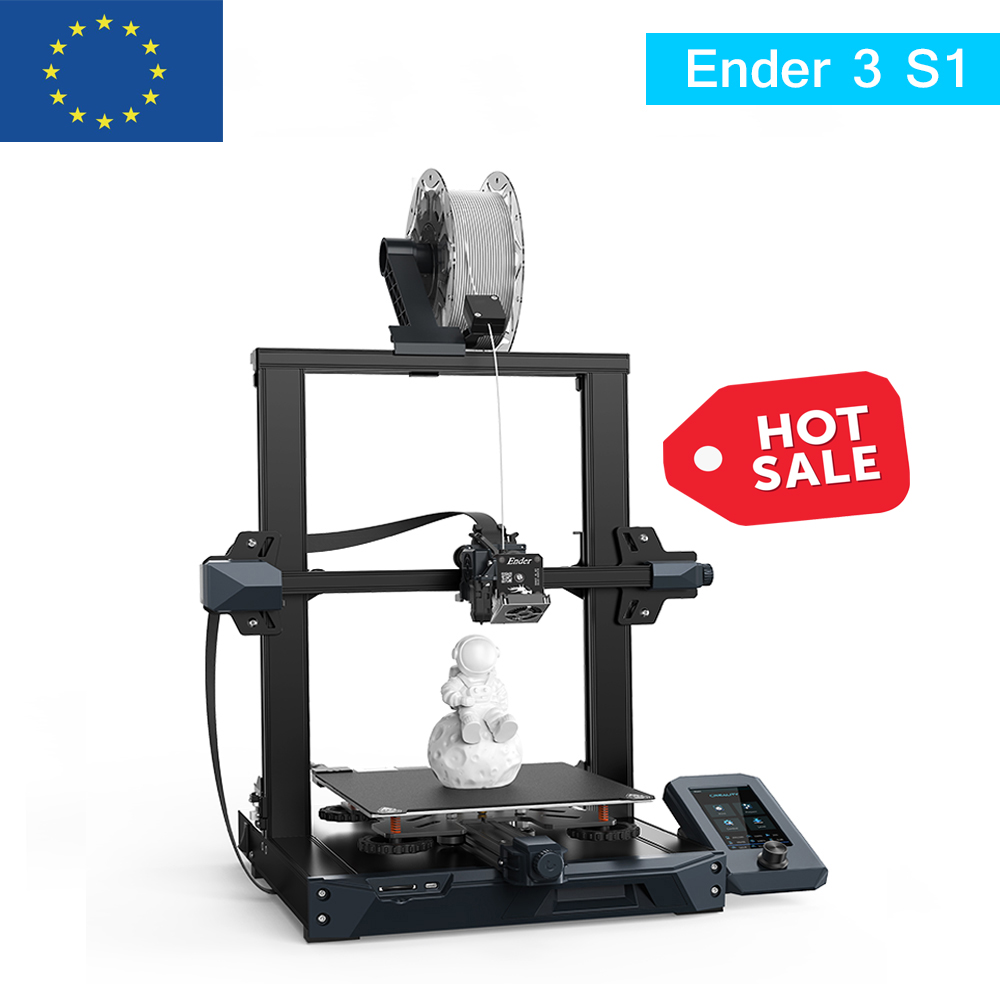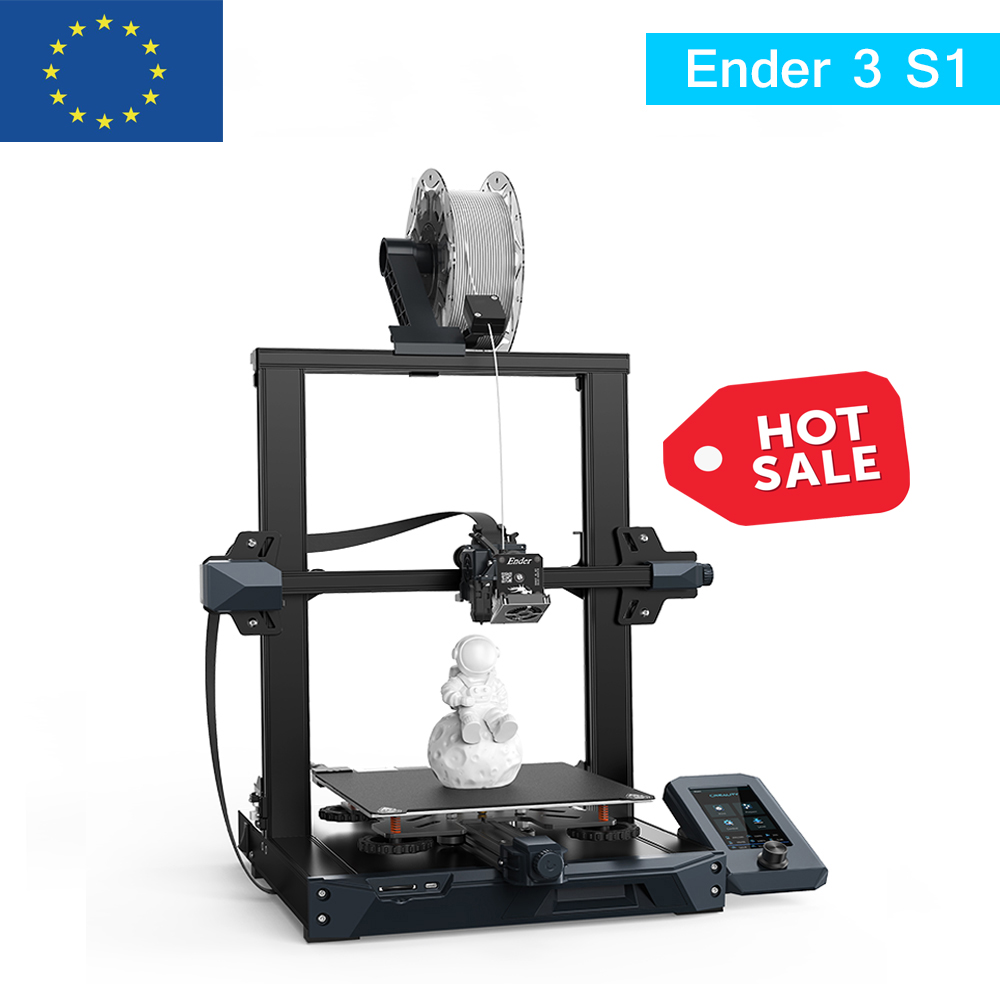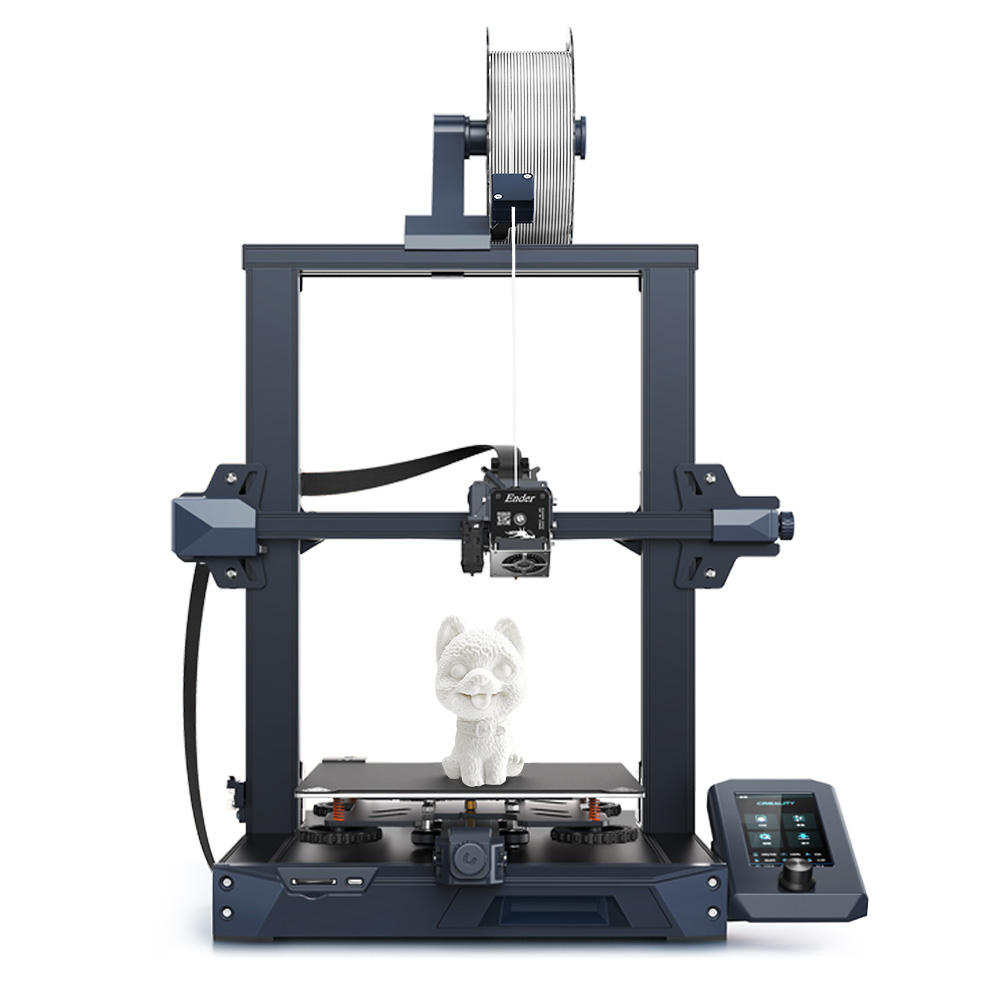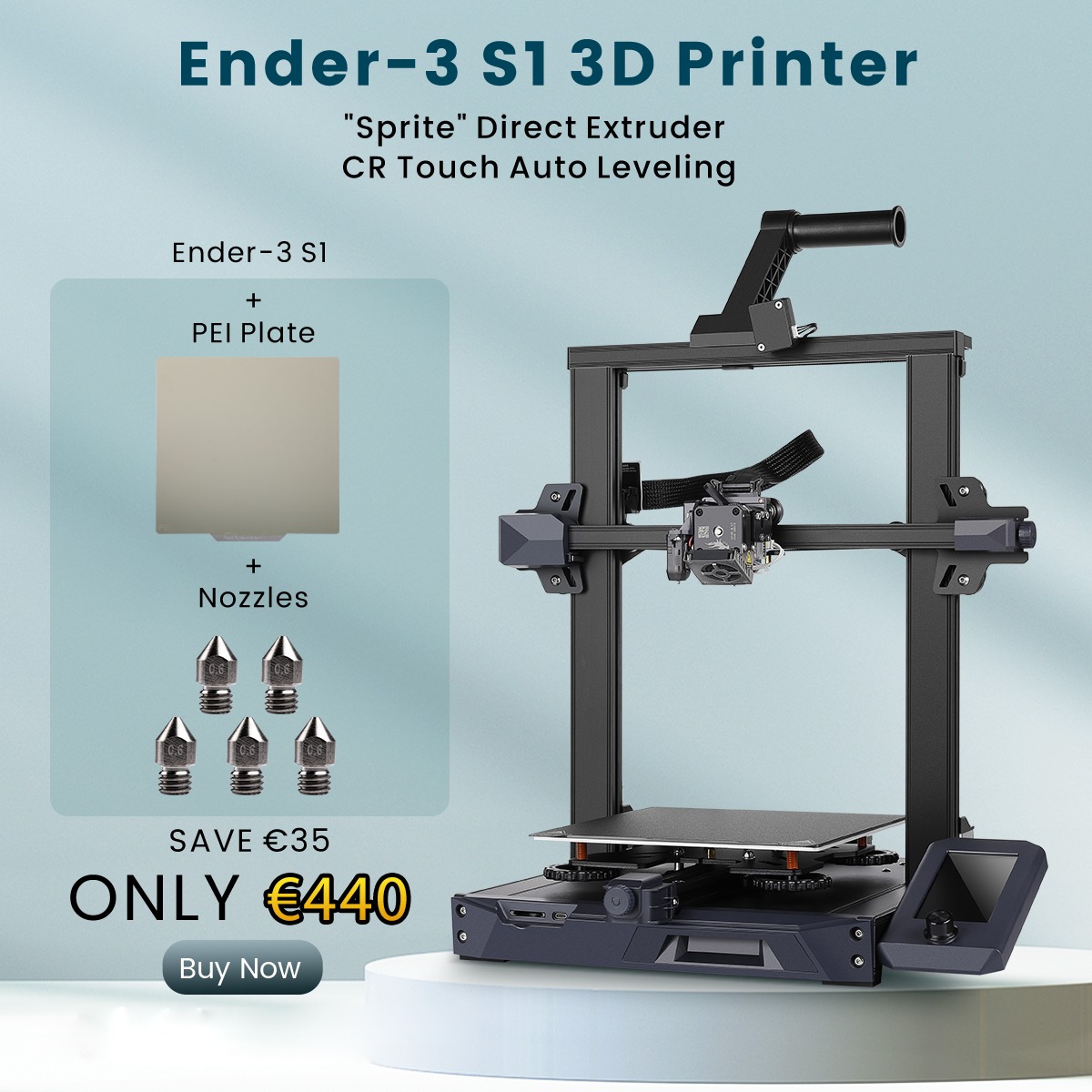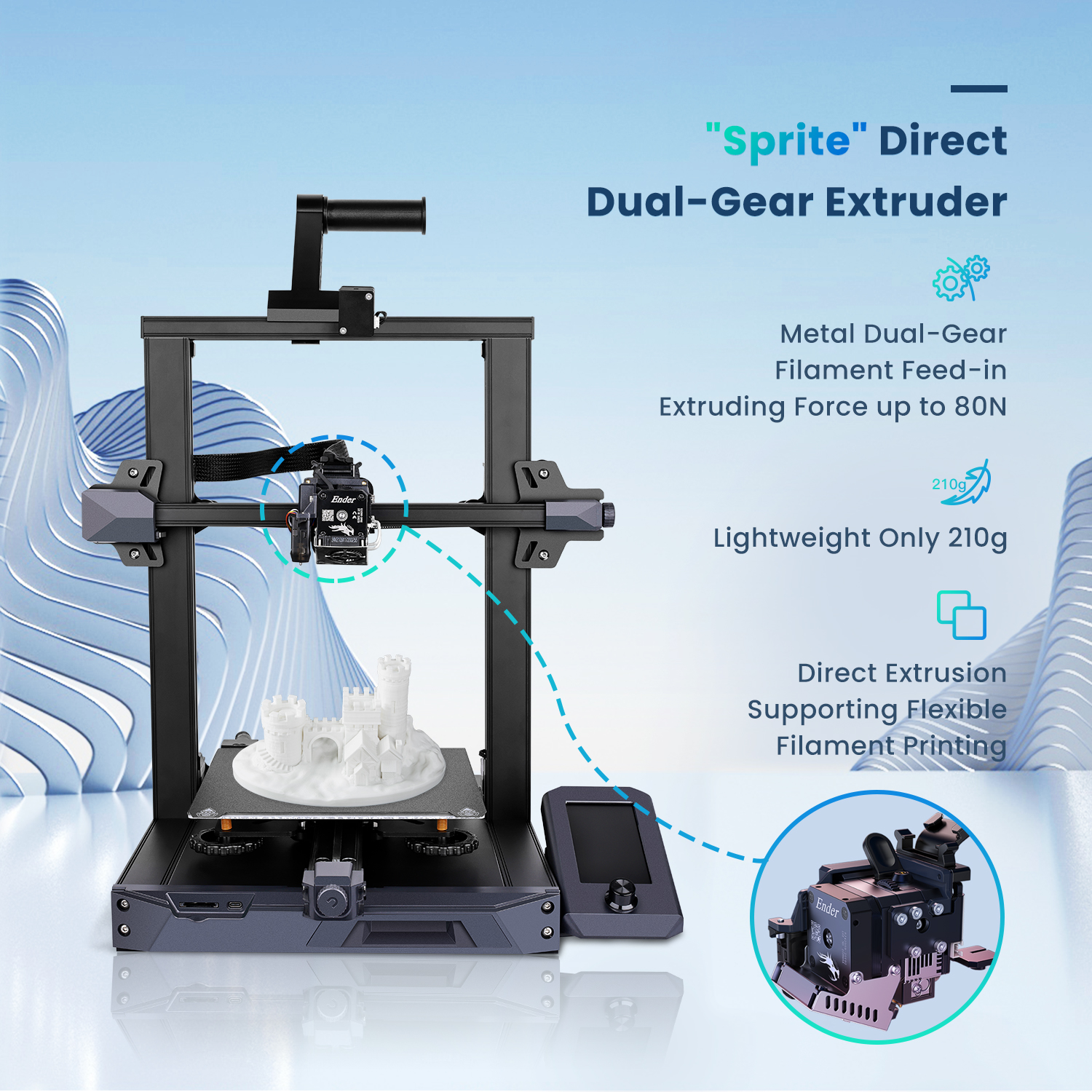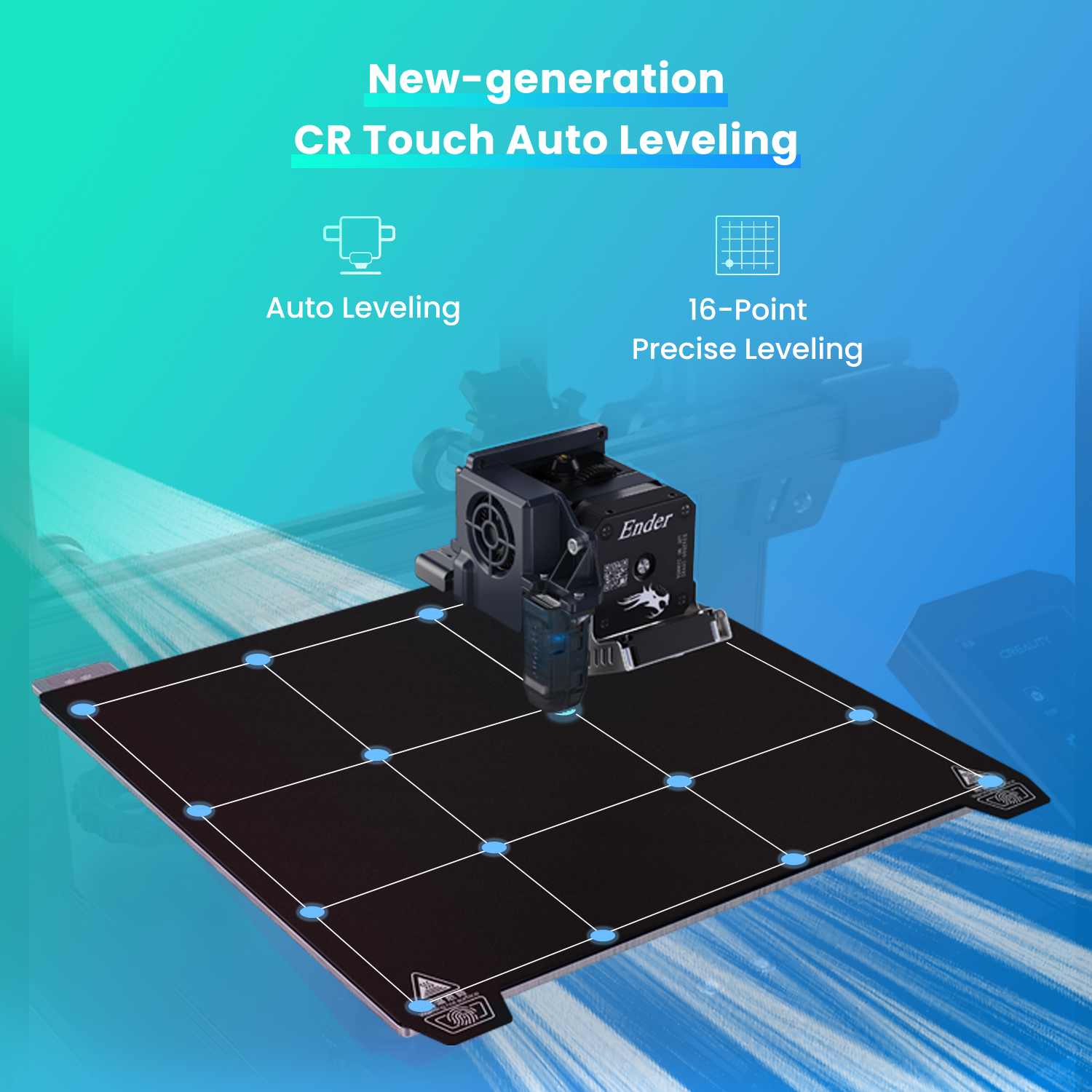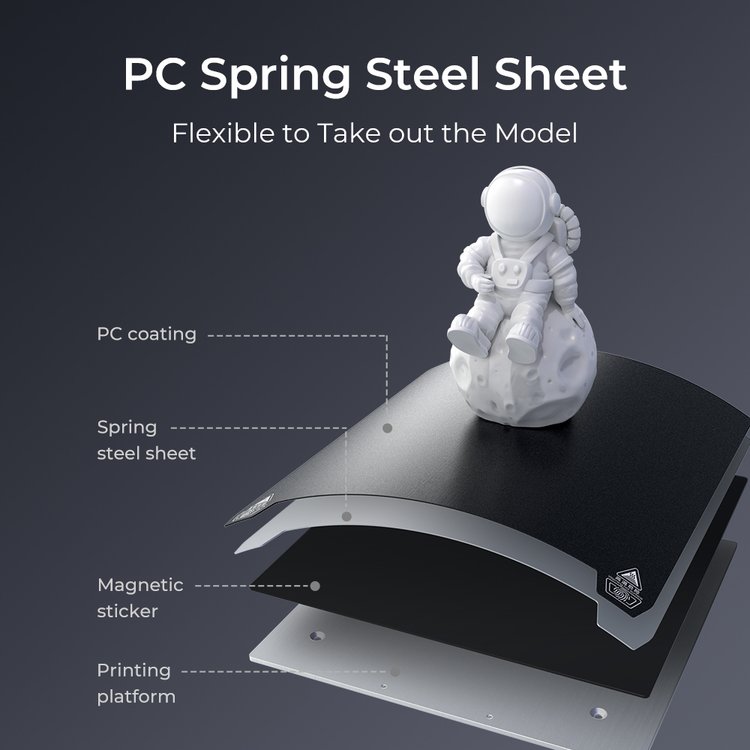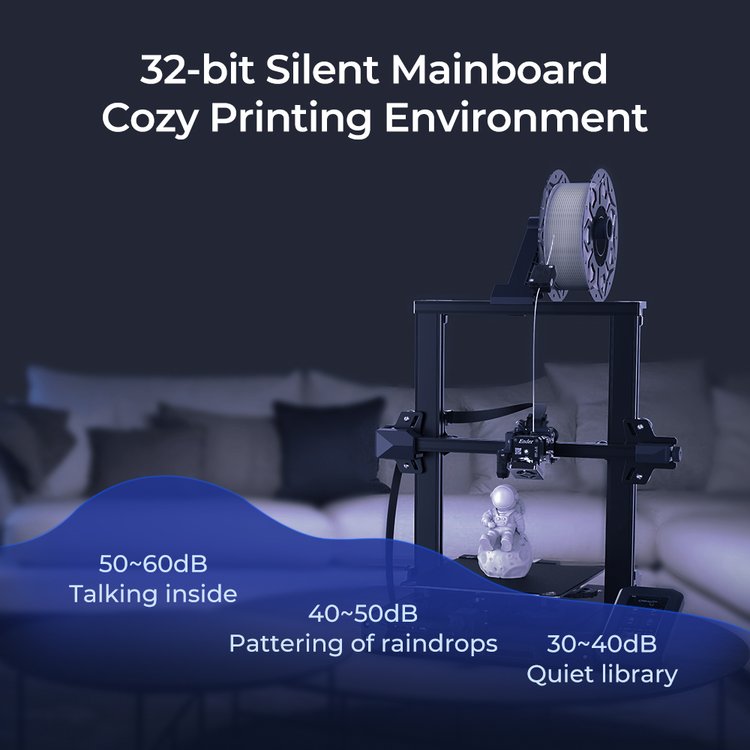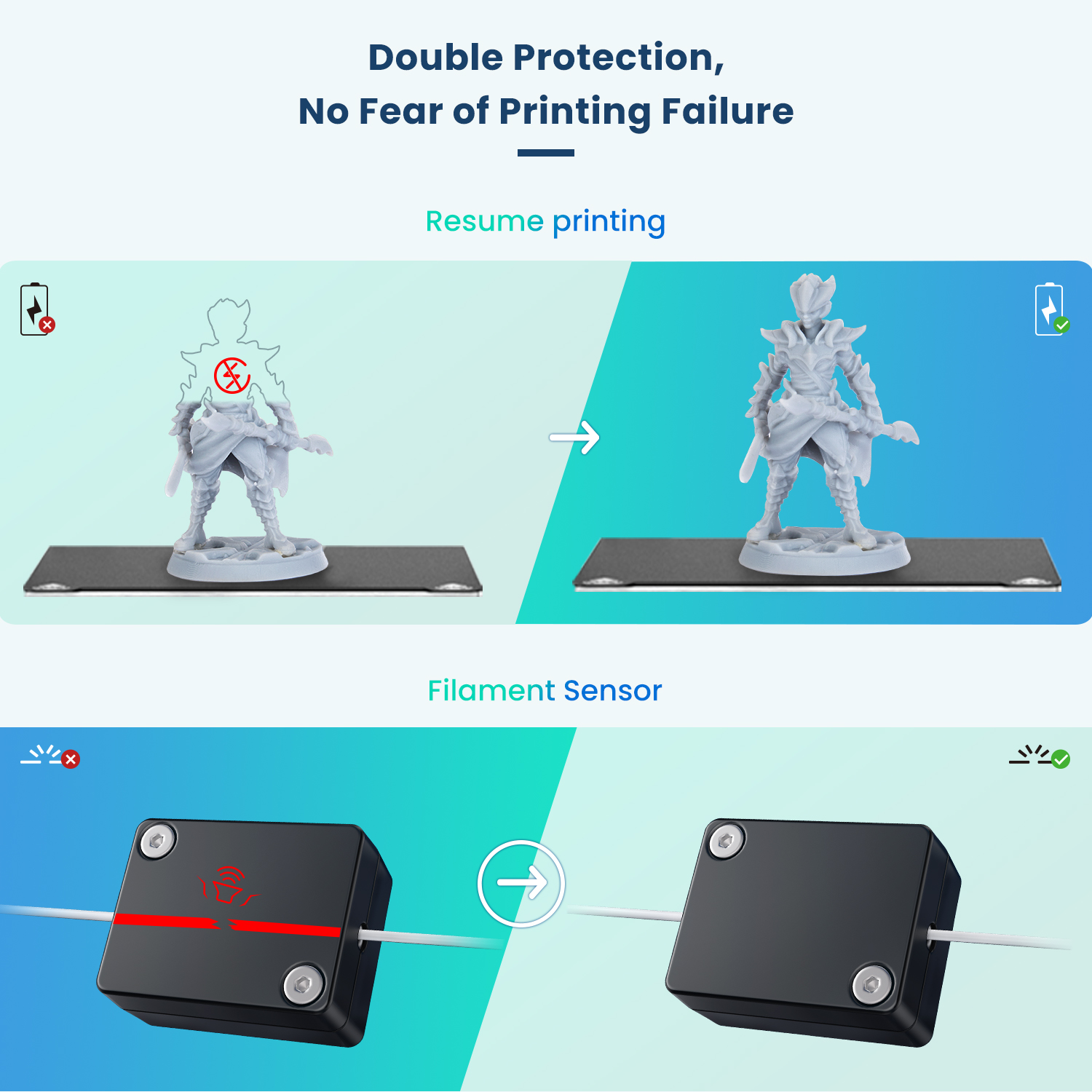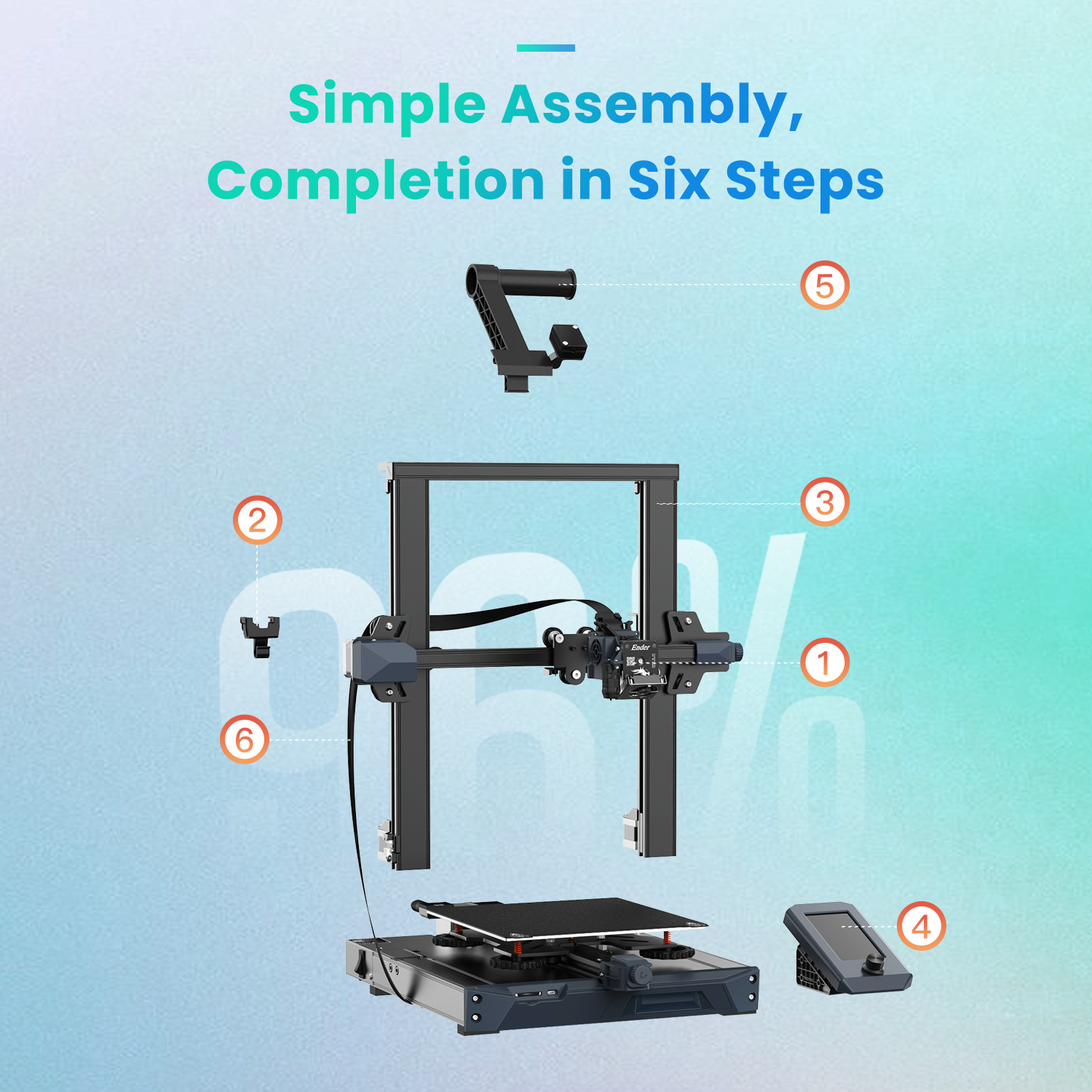 Creality Ender-3 S1 Direct Drive 3D Printer | CR Touch Auto Leveling | Dual-Z Axis
Model-1

Please select product butes before purchasing~~
Ship to
It is expected to arrive within and will cost
€
EUR
to ship
This item can't be shipped to this Country/Region
Bundles
${ meal.bage }
${ meal.title }
${ meal.skus }
${ sku.name }:
${ skuVal }
People who bought this item also bought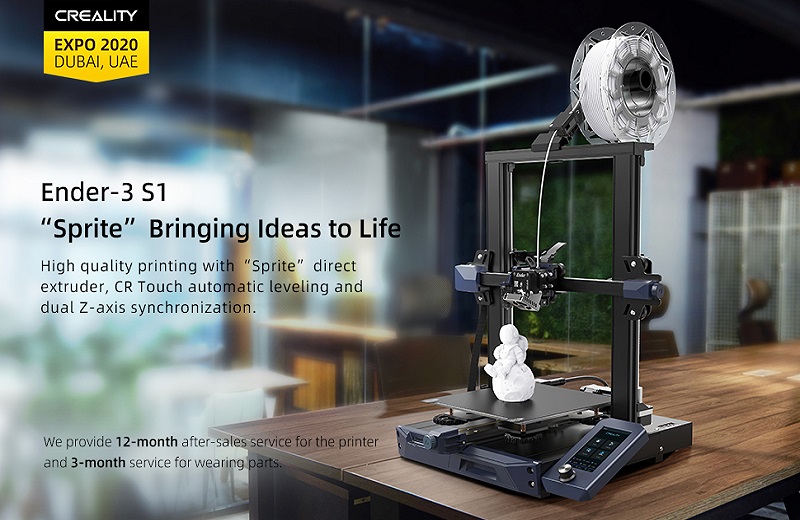 Creality Ender 3 S1 – 2022 NEW Enhanced with Direct Drive and Auto Leveling, Quick Assembly
Features:
CR Touch Accurate Leveling: Easy to use and accurate with 16-point auto-leveling, even for the first layer.
"Sprite" Dual-gear Direct Extruder: Compatible with multiple filaments. Smooth feeding ensures quality outputs.
6-Step Fast Assembly: 96% pre-installation and modularized design make the assembly simple and easy.
High-precision Dual Z-Axis: Dual Z-axis screws and dual motors greatly improve printing quality.
Knob Type Belt Tensioner: A handy belt tensioner helps prevent layer shifting caused by inadequate tightness.
Dual Resume Function: Resuming printing function and filament sensor are essential to avoid time and filament wasting.
Easy-to-operate Screen: 4.3-inch LCD knob screen supports new UI interaction and automatic dimming out within 5 minutes.
sprite infinite power equipped with CR Touch accurate leveling
Stable structure smooth operation
32-bit silent mainboard print with coziness
High filament compatibility, full of creative potential
96% pre-installed 6-step fast assembly
Interfaces reserved different ways to print
New UI interaction with LCD knob screen
Modeling Technology: FDM(Fused Deposition Modeling)
Printer size: 487*453*622mm
Build size: 220*220*270mm
Supported filament: PLA/TPU/PETG/ABS
Printing speed: 150mm/s at the maximum
Maximum nozzle temperature: 260°C
Automatic bed leveling: CR Touch
Printing platform: PC spring steel sheet
Screen: knob color screen
Printing method: Type-C USB /SD card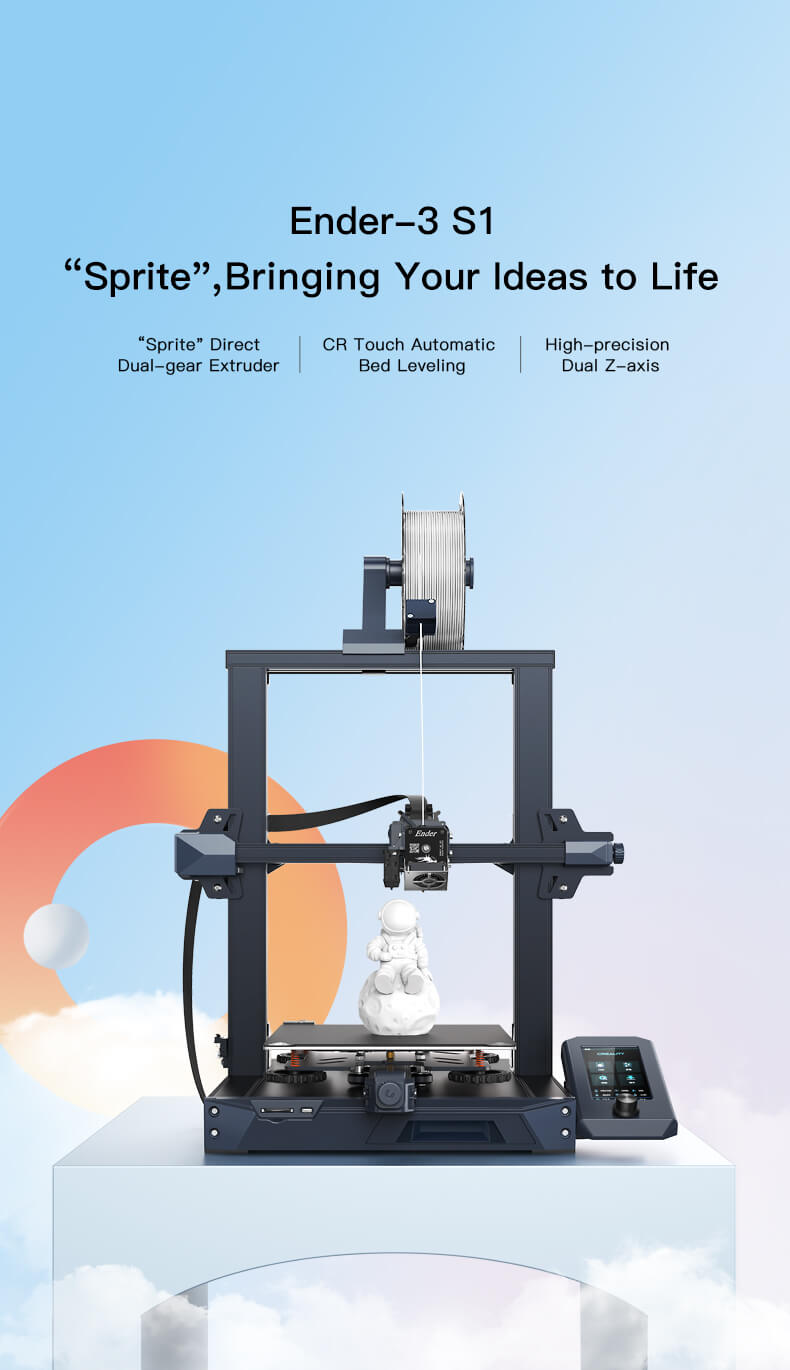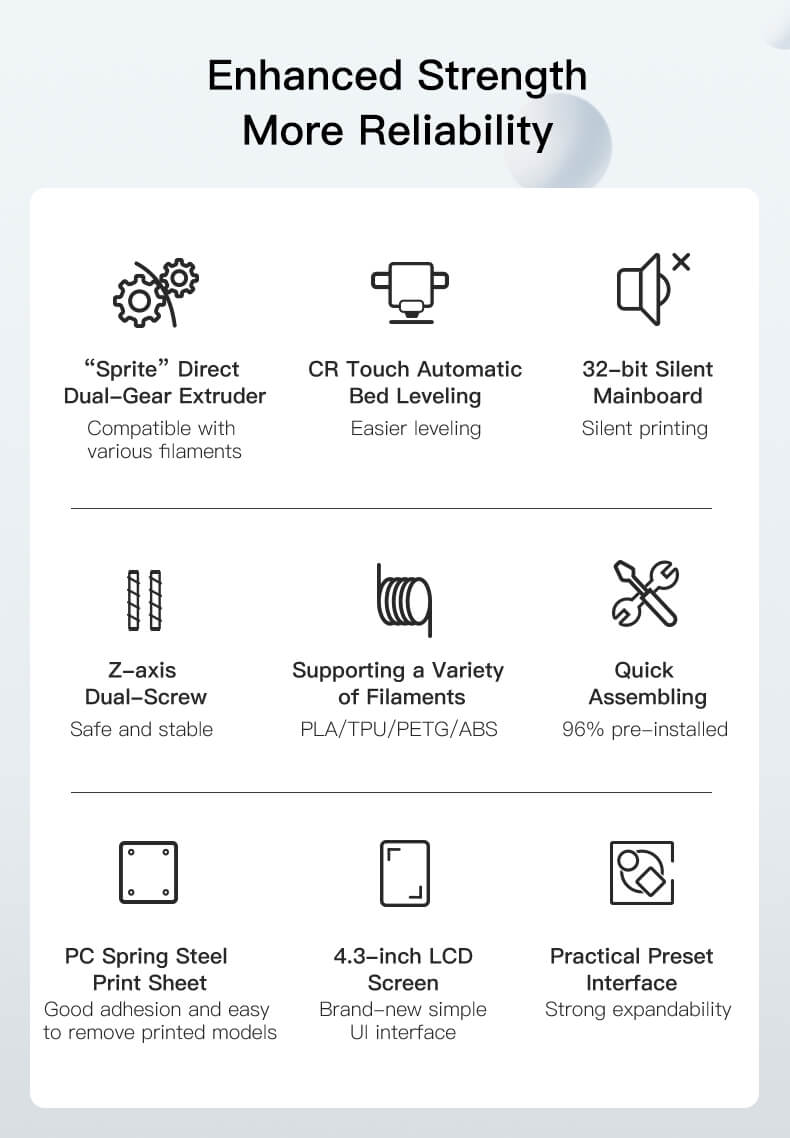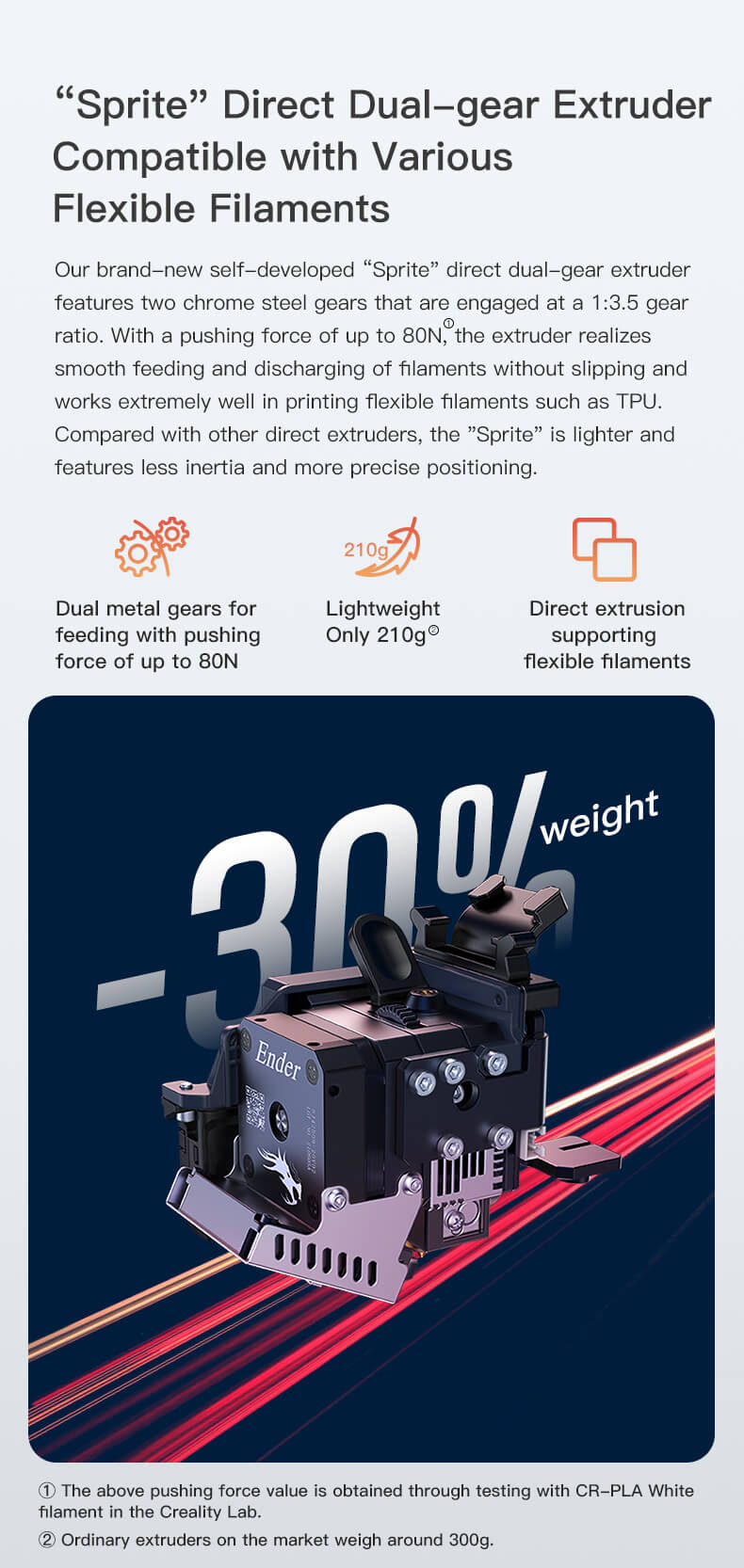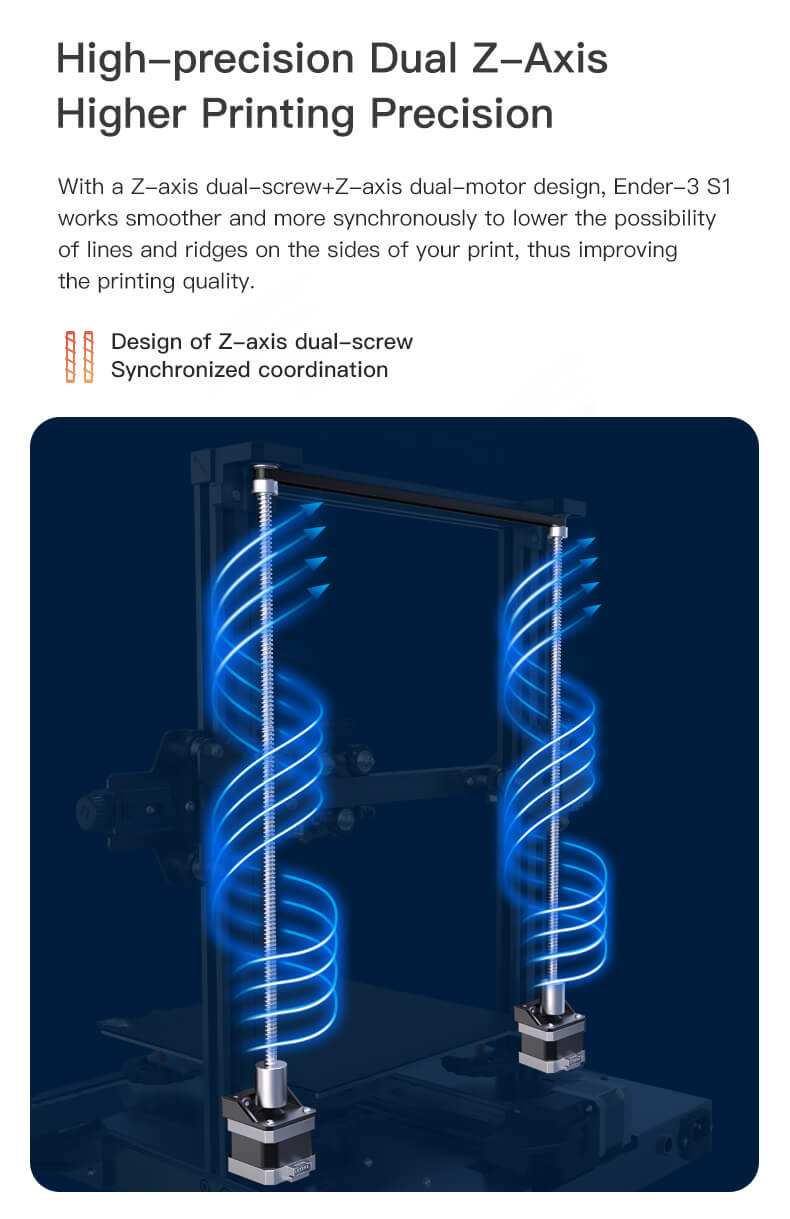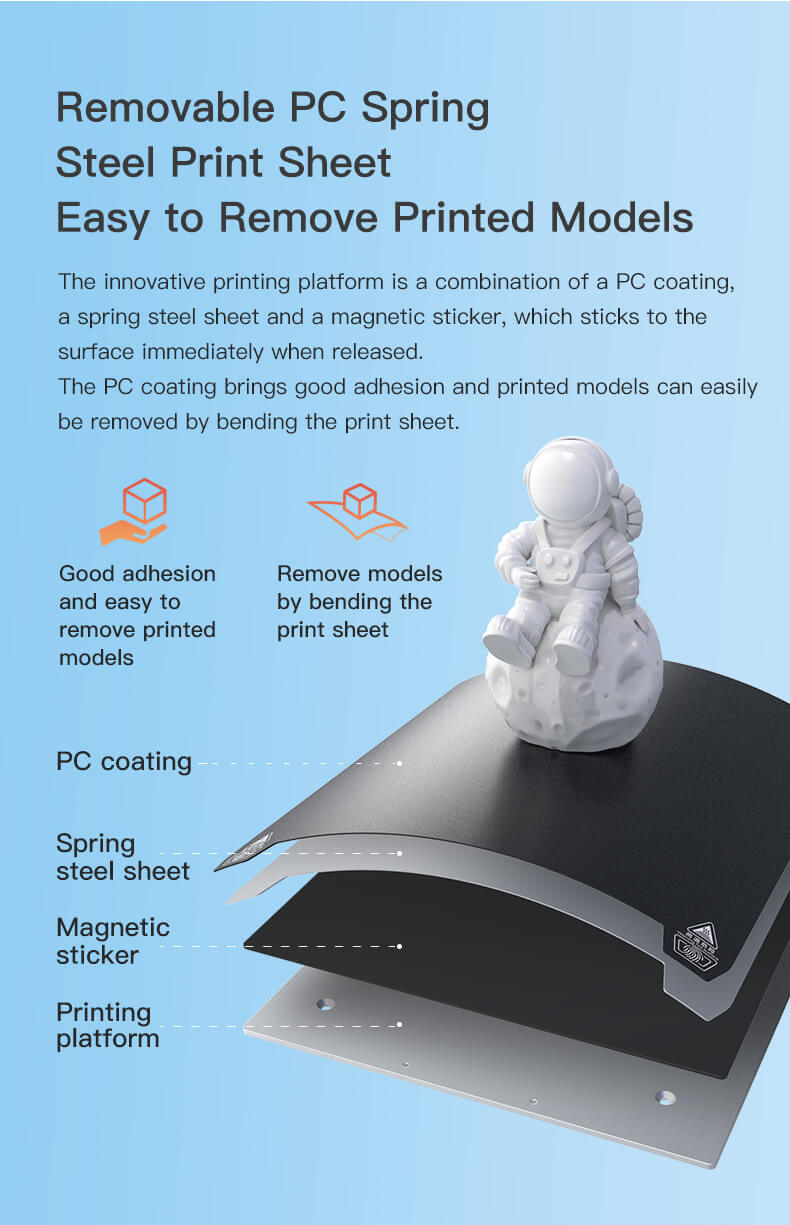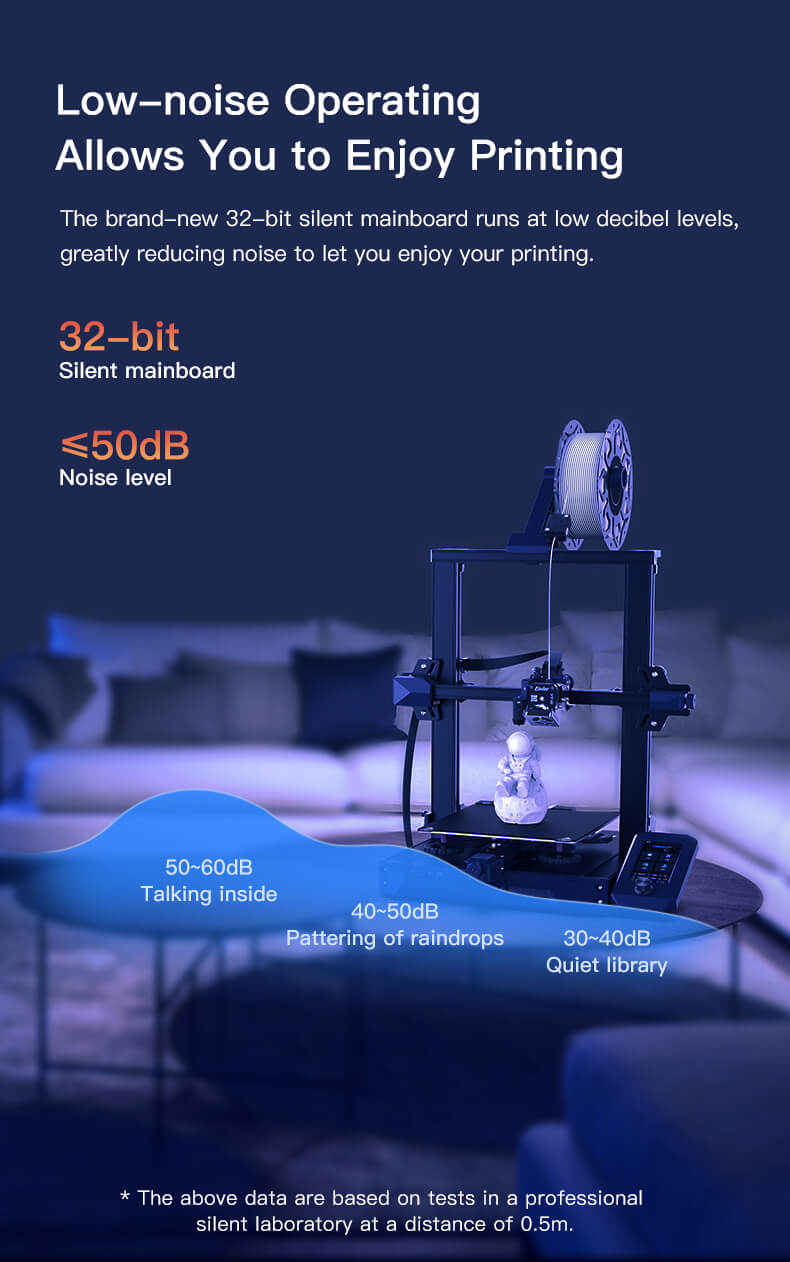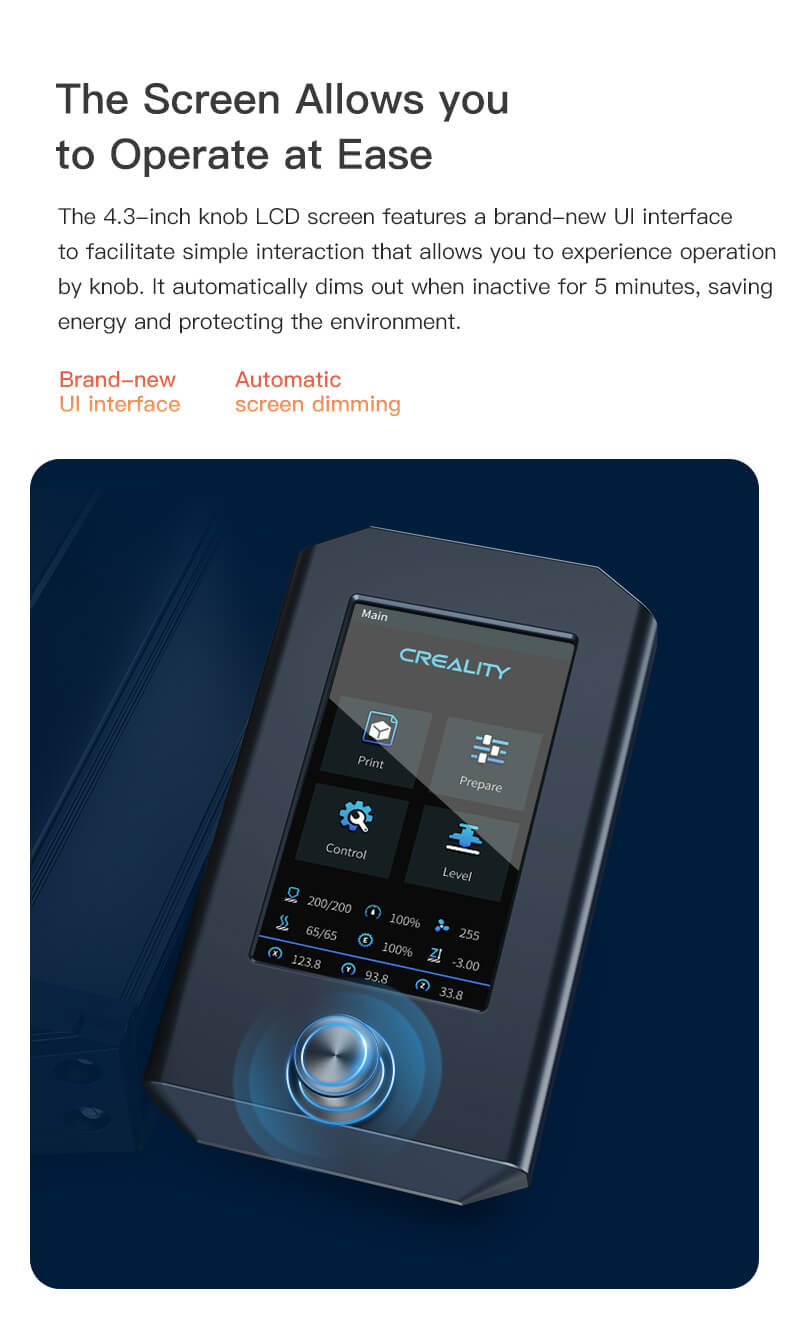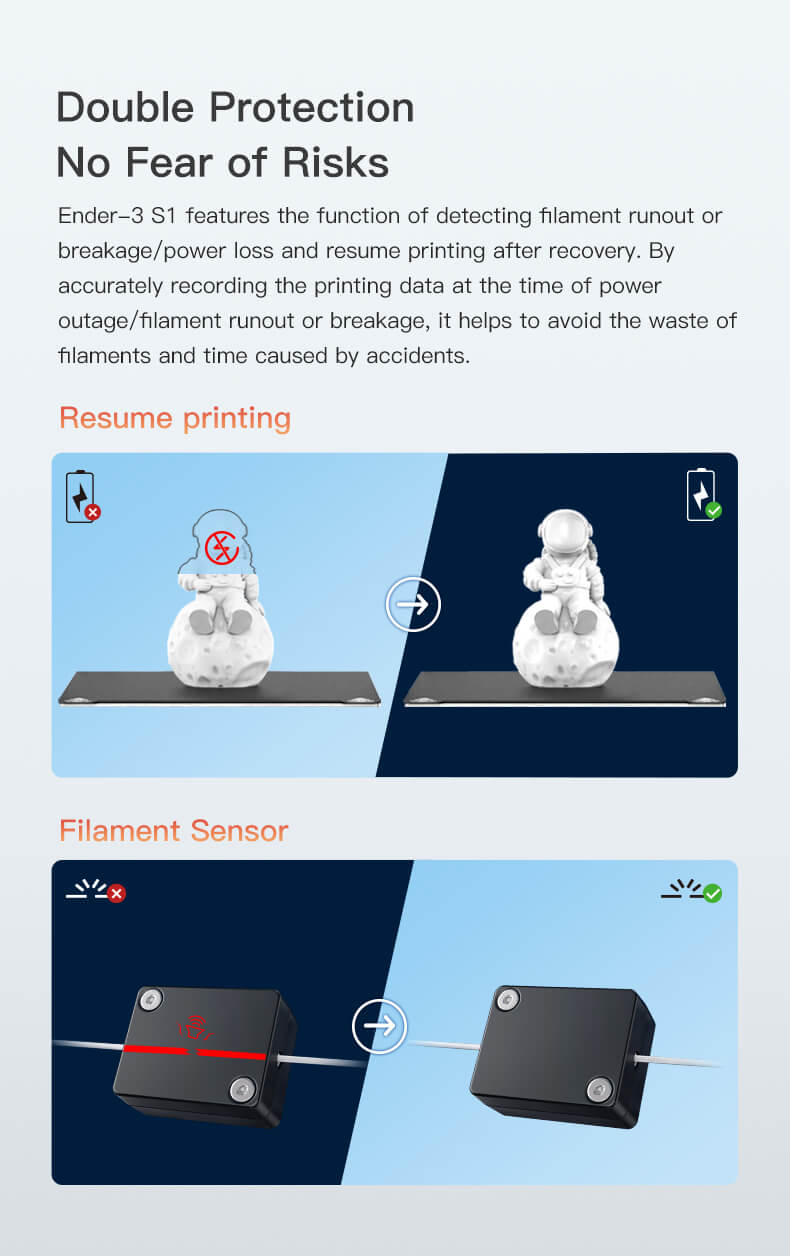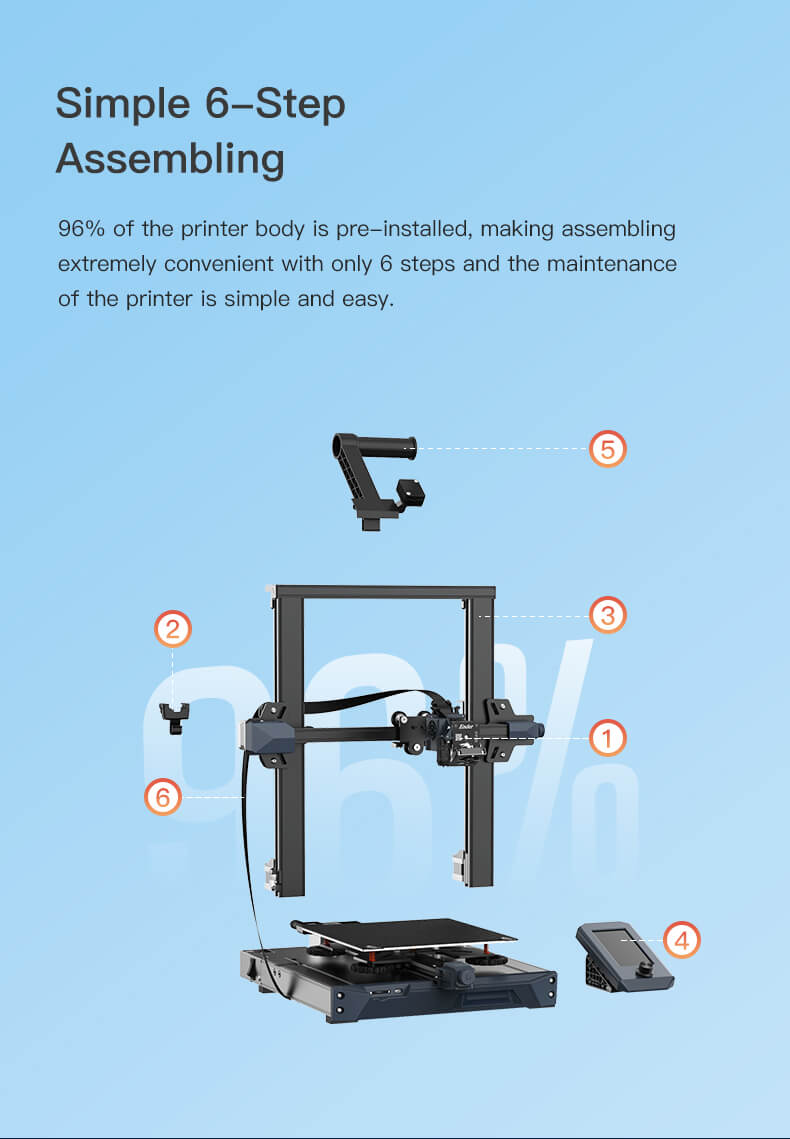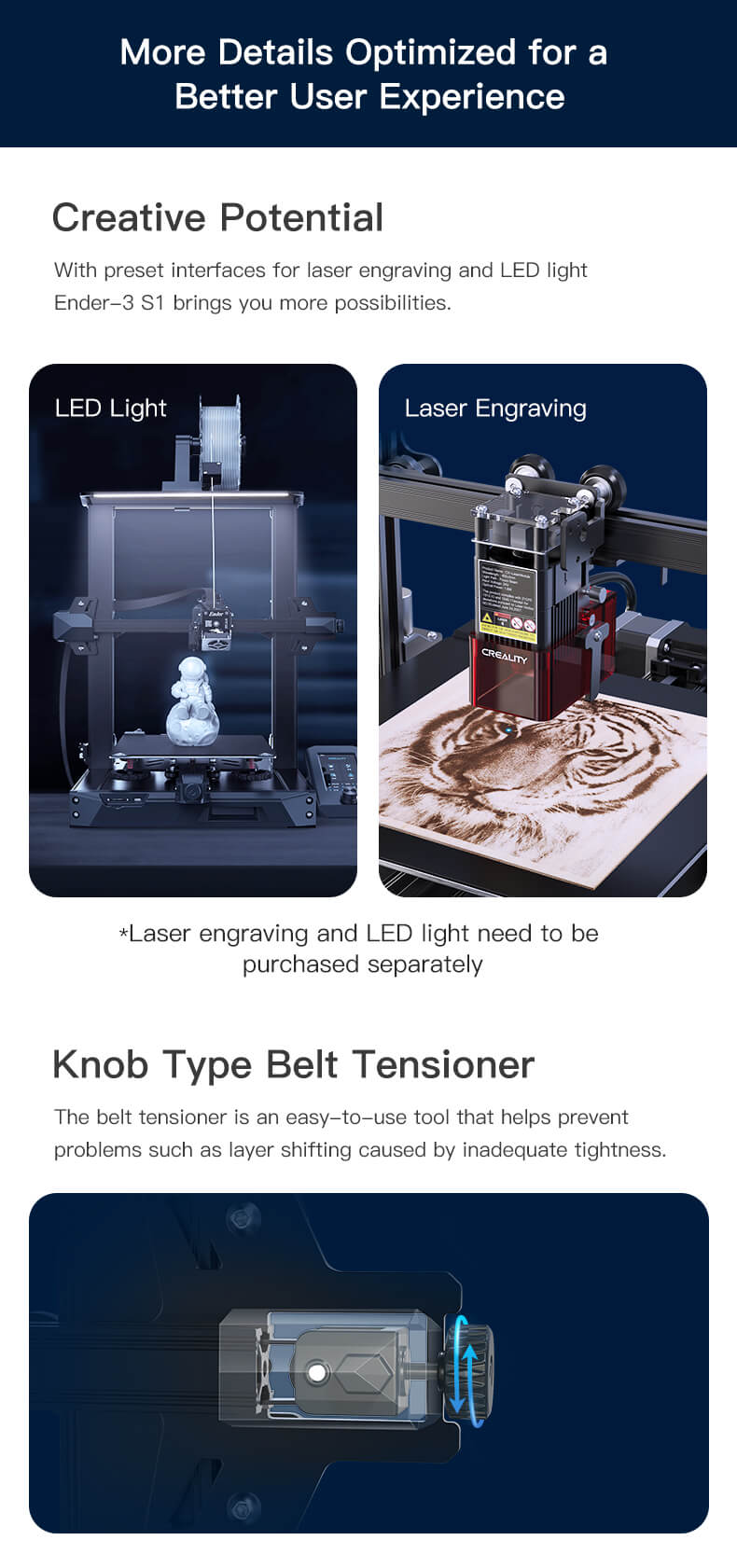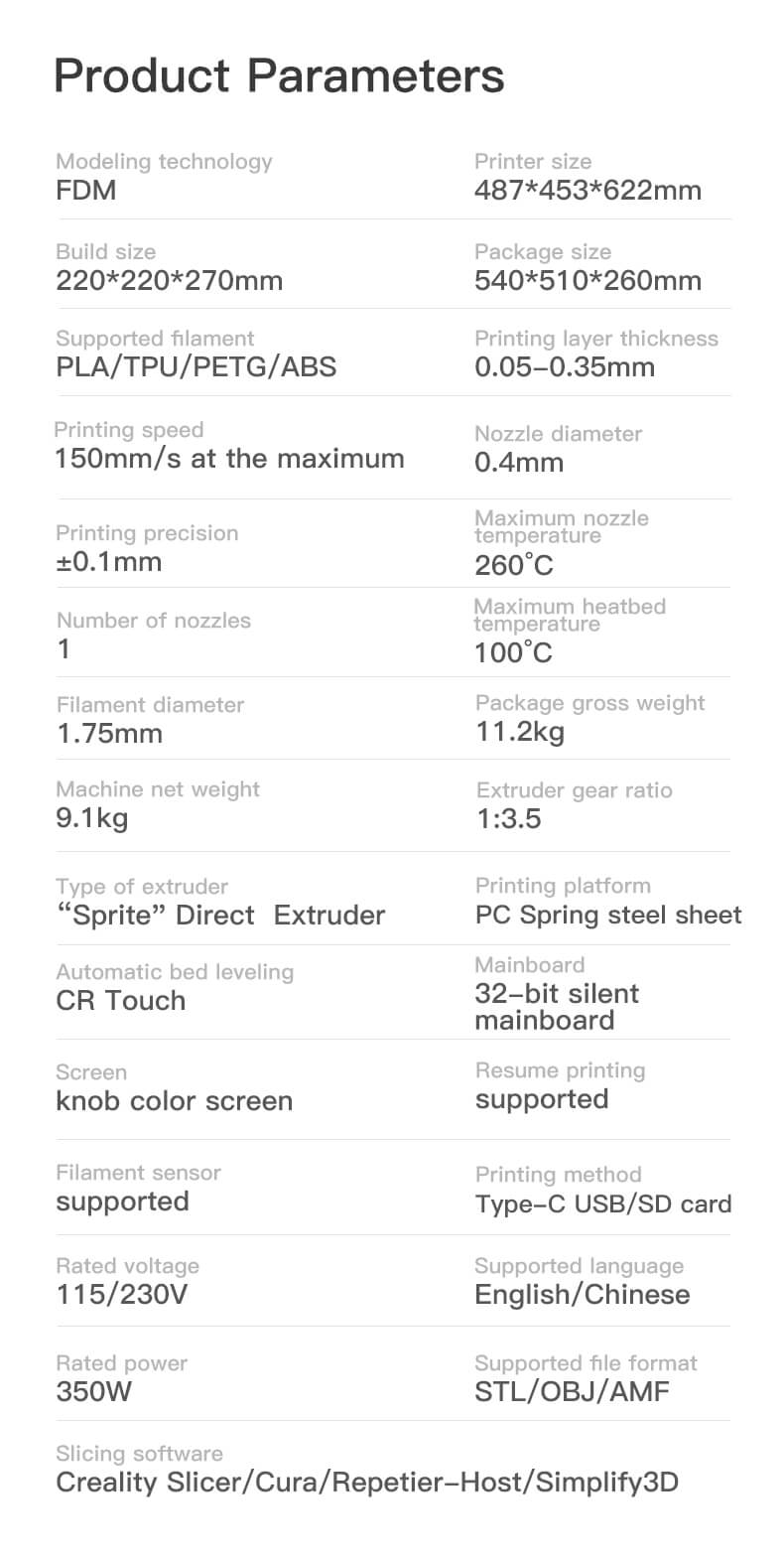 Customer Reviews
Write A Review
Ask A Question
Reviews (8)
Questions (0)