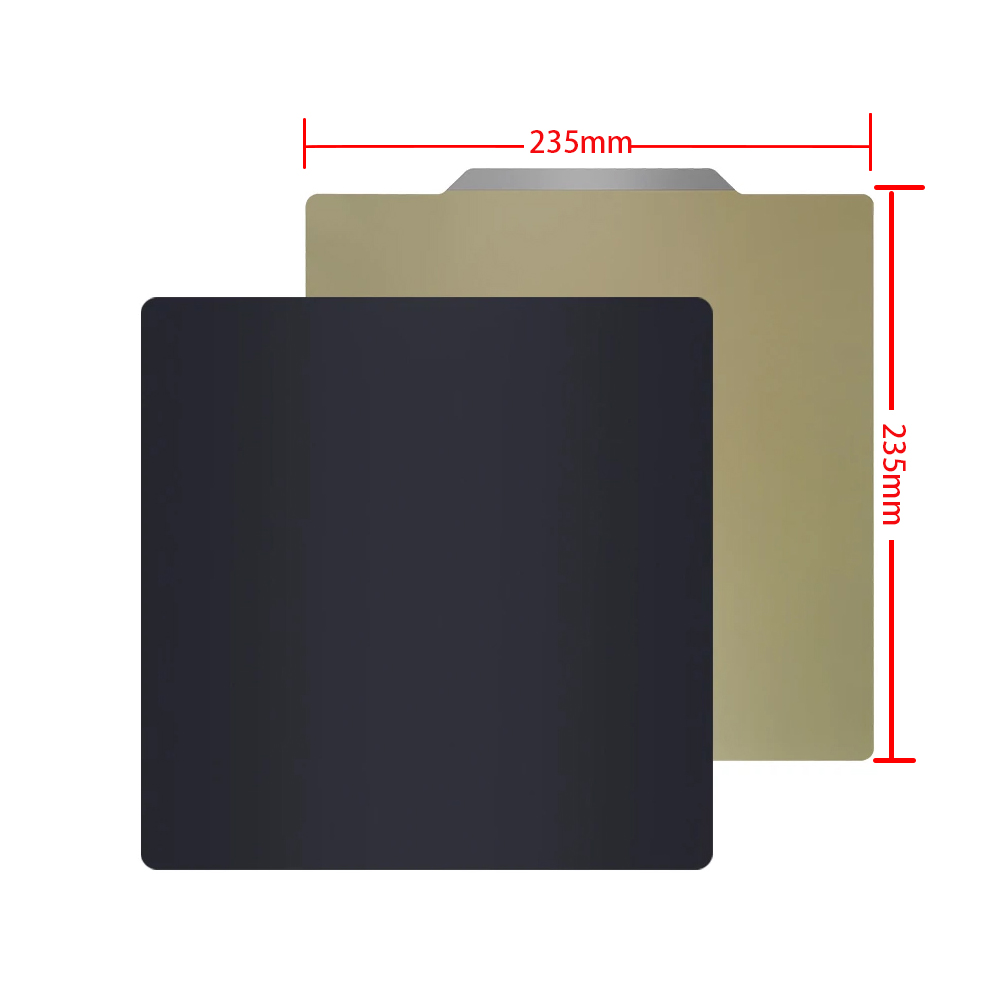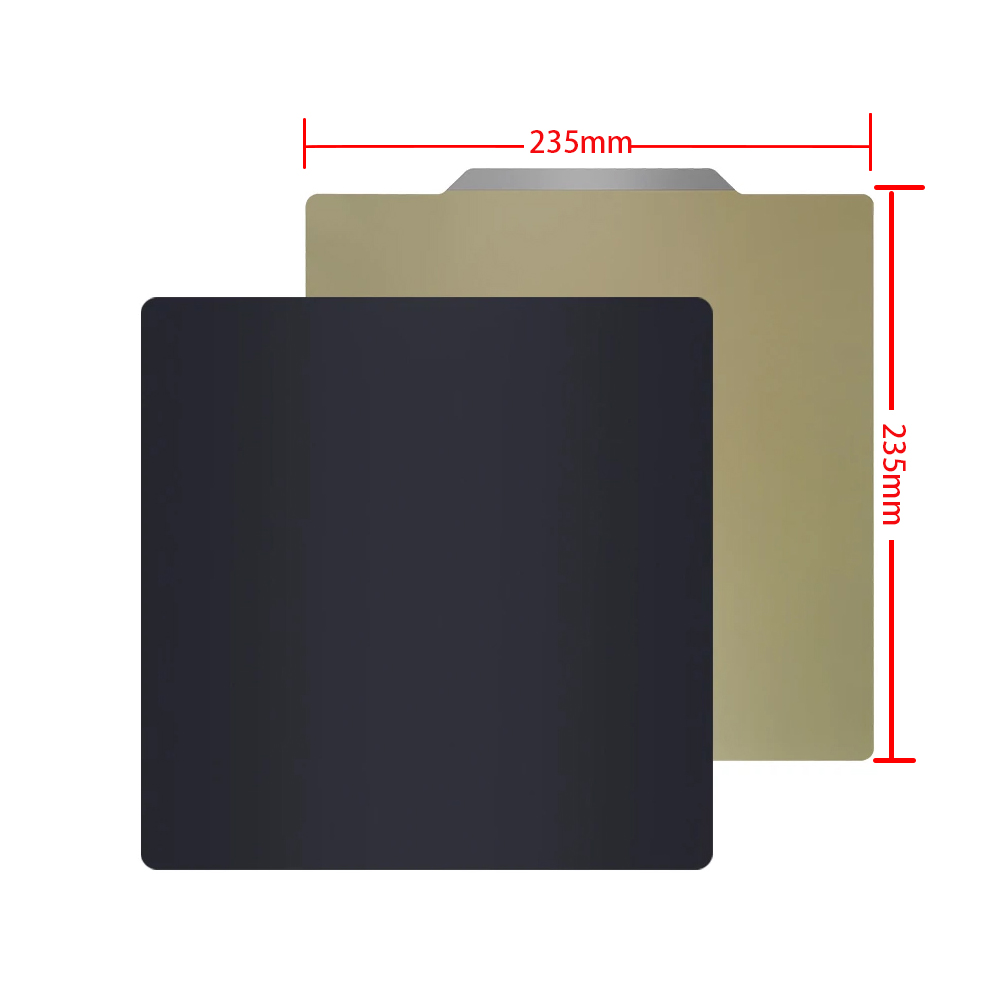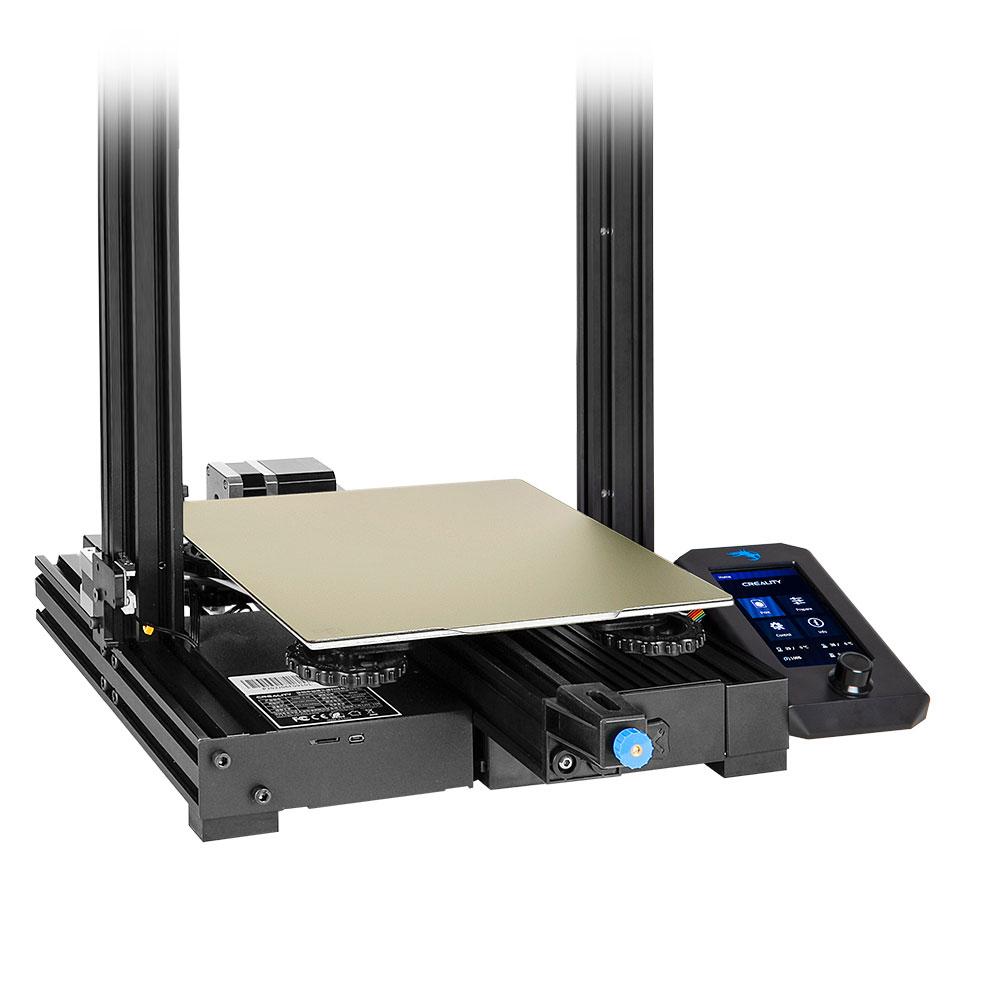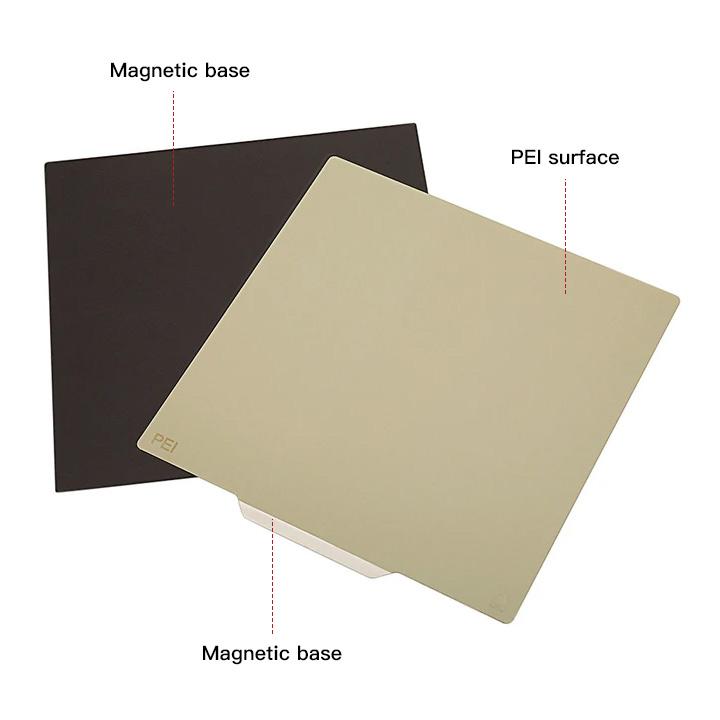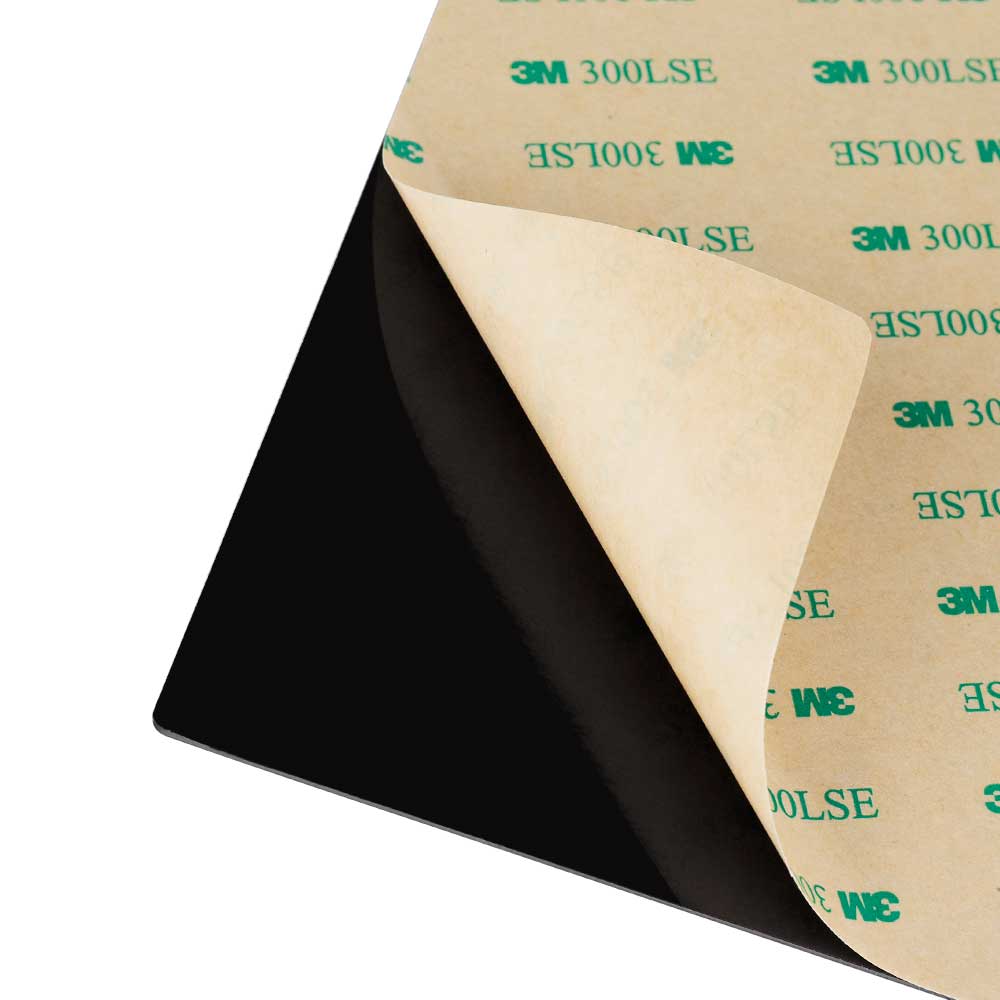 Upgraded Flexible PEI Build Plate For Ender 3(Pro)/Ender 5(Pro)/Ender 3 V2
Kits

Please select product attributes before purchasing~~
Ship to
It is expected to arrive within and will cost
€
EUR
to ship
This item can't be shipped to this Country/Region
Bundles
${ meal.bage }
${ meal.title }
${ meal.skus }
${ sku.name }:
${ skuVal }
Creality 3D PEI Magnetic Flexible Heated Bed
235 * 235mm Spring Steel Build Surface for Ender-3/pro/Ender-5
- Length and width: 235*235mm;
- Suitable for Creality Ender-3/3pro/3X, Ender-5/5pro, CR-20/Pro;
- Features: Flexible, removable, can stick to magnets very well. High strength and heat resistance;
- Superiority: Easy to adhere to the printing surface, easy to remove the prints, flex slightly to pop your print right off. Compatible with PLA、PETG、PEEK、ABS and any other filaments.
Customer Reviews
Write A Review
Ask A Question
Reviews (0)
Questions (0)