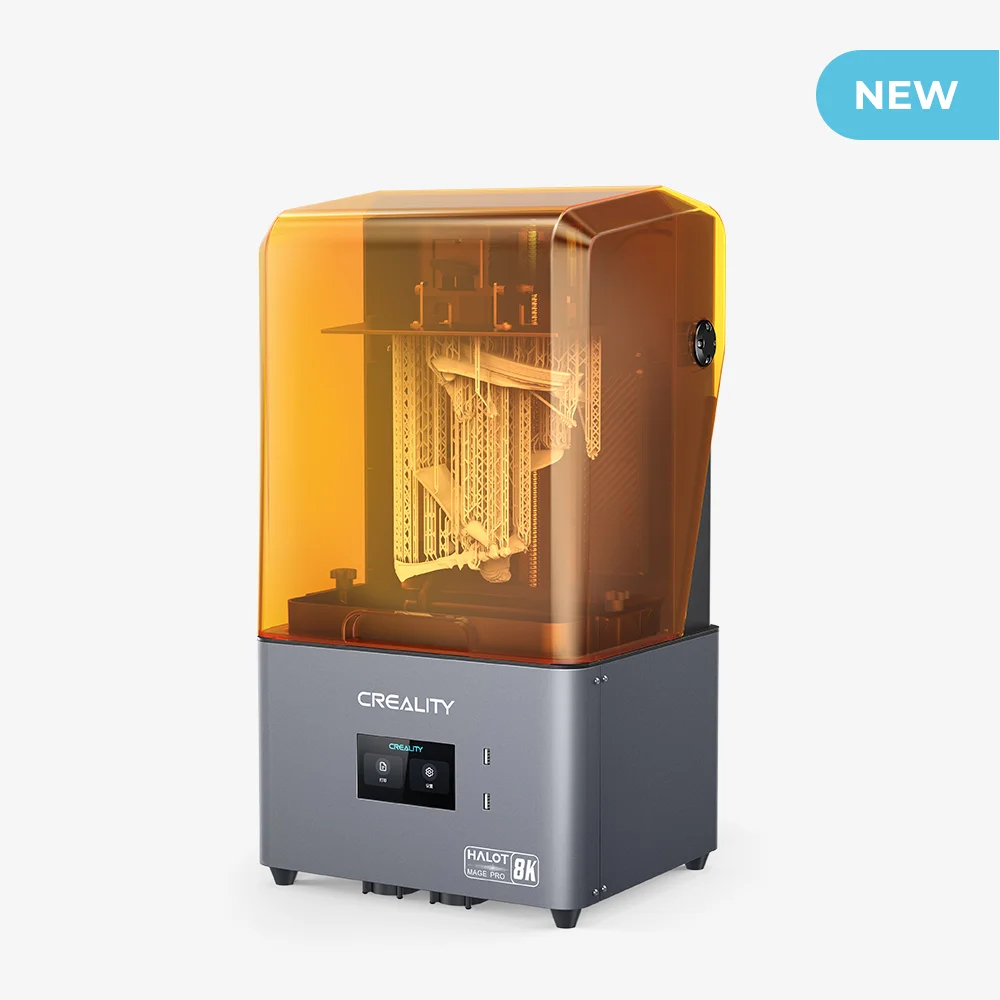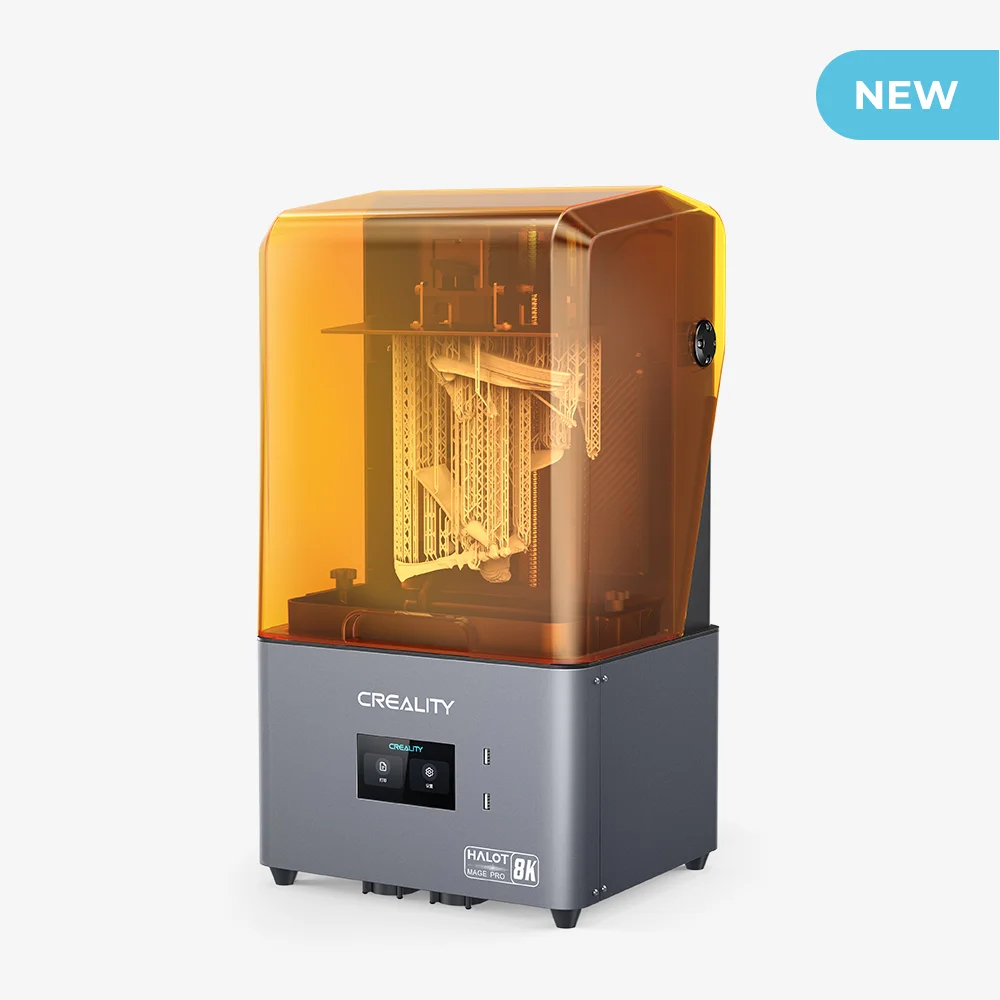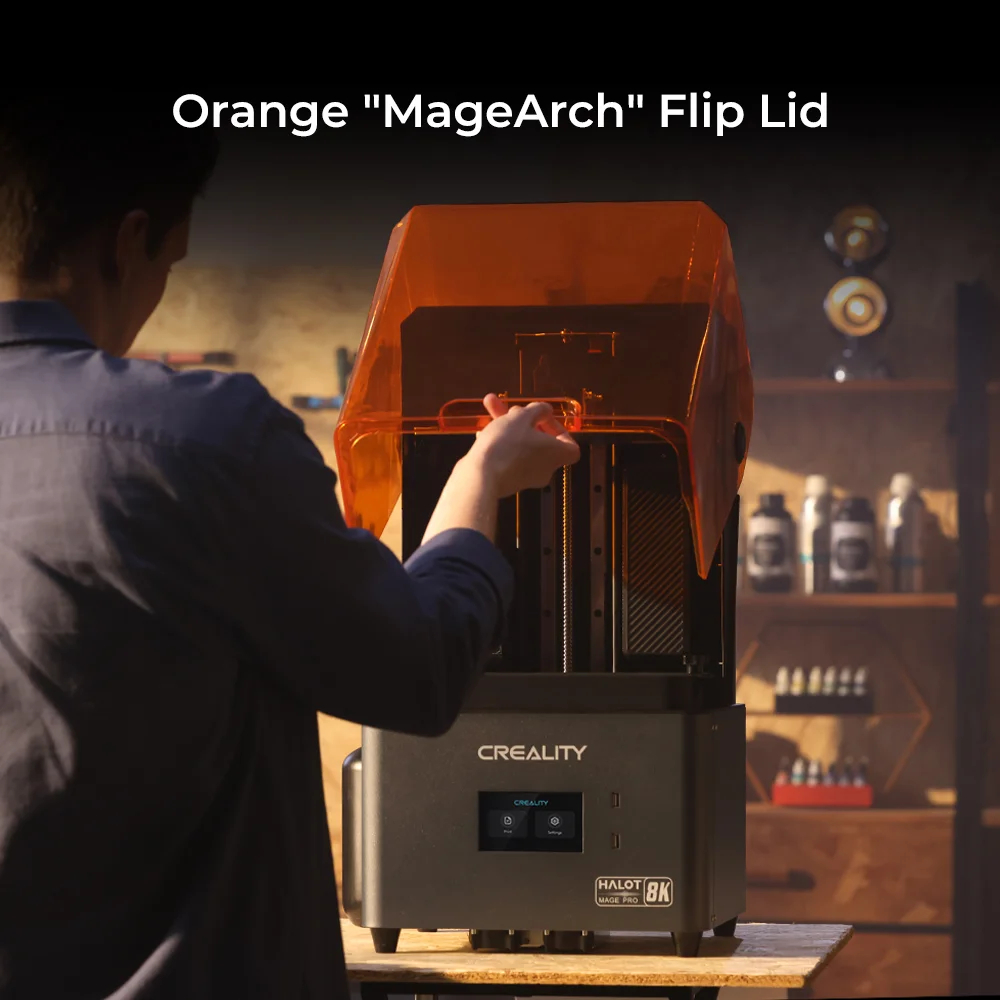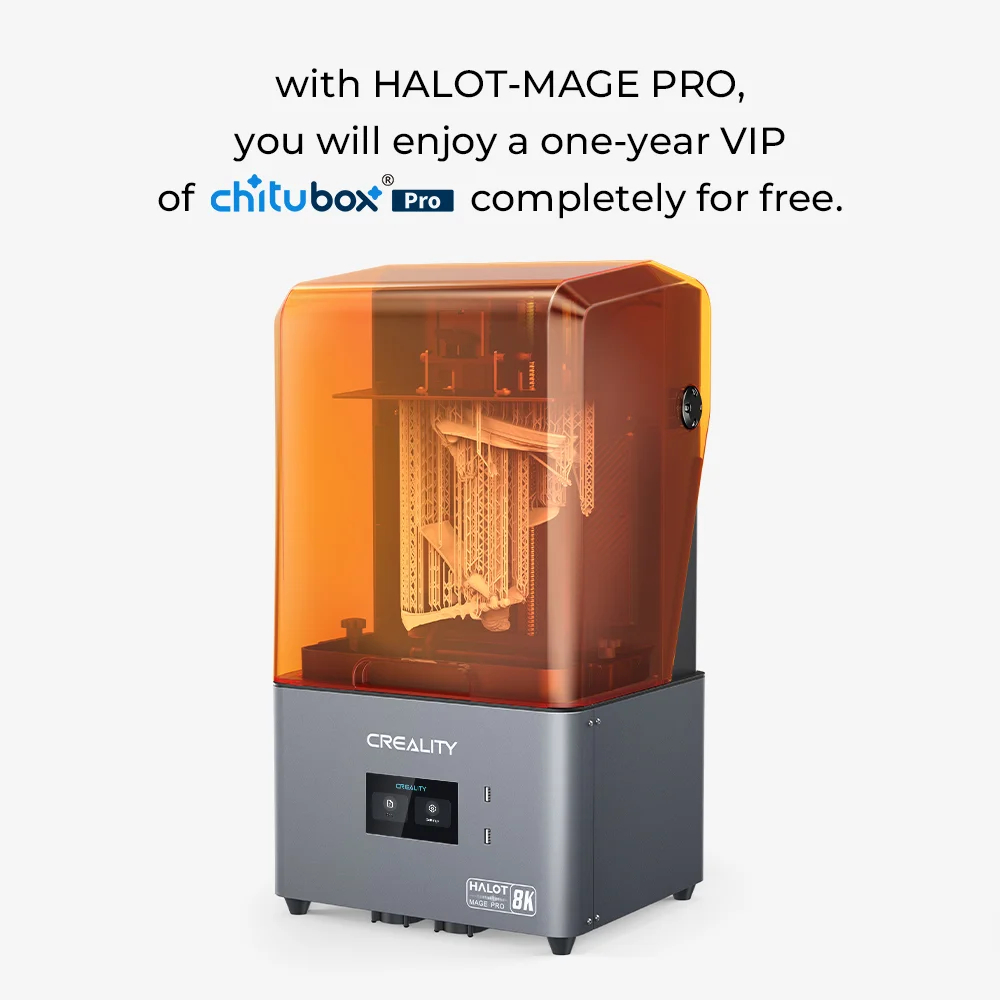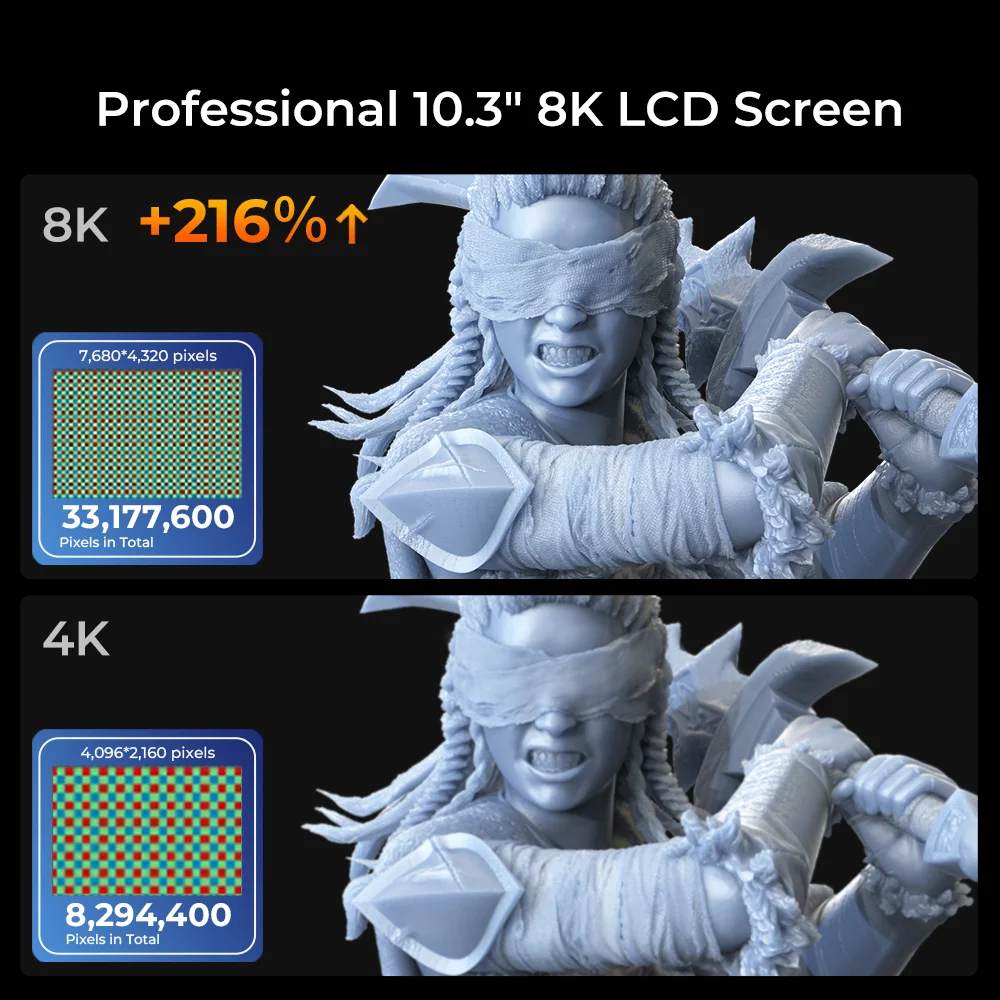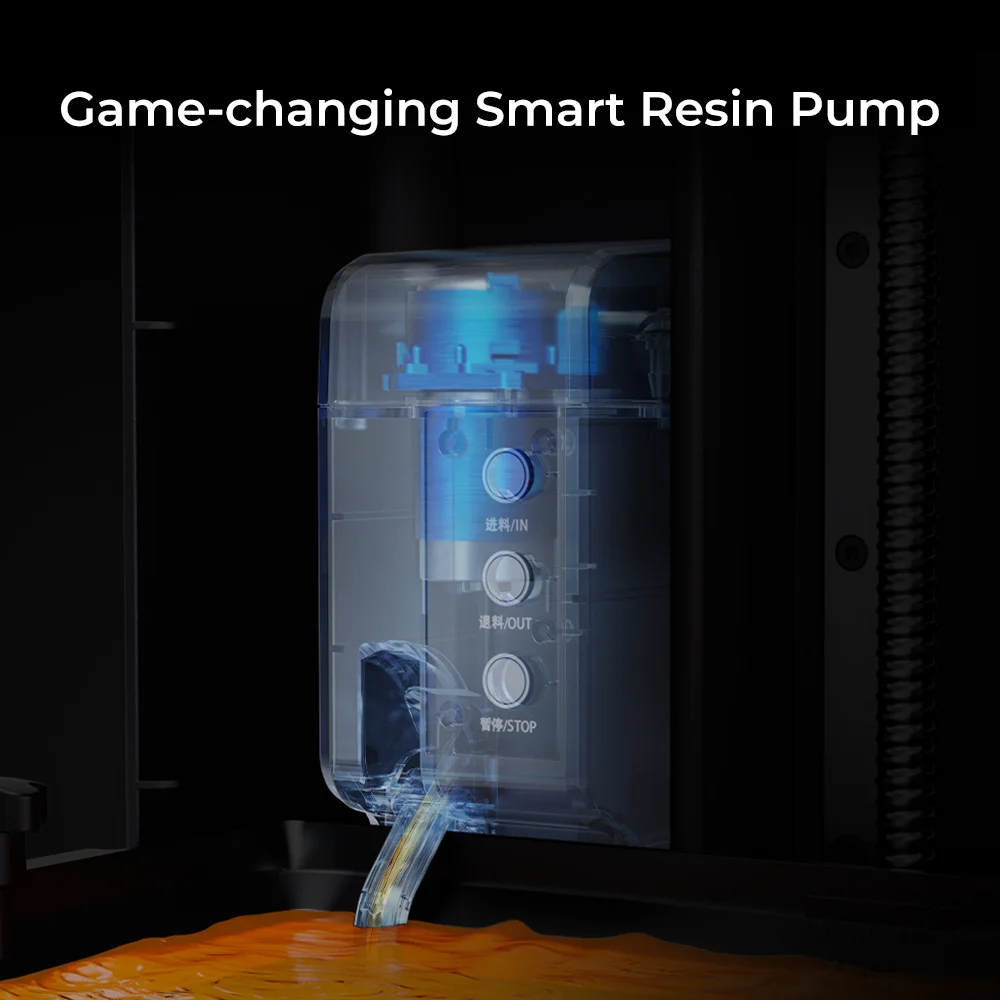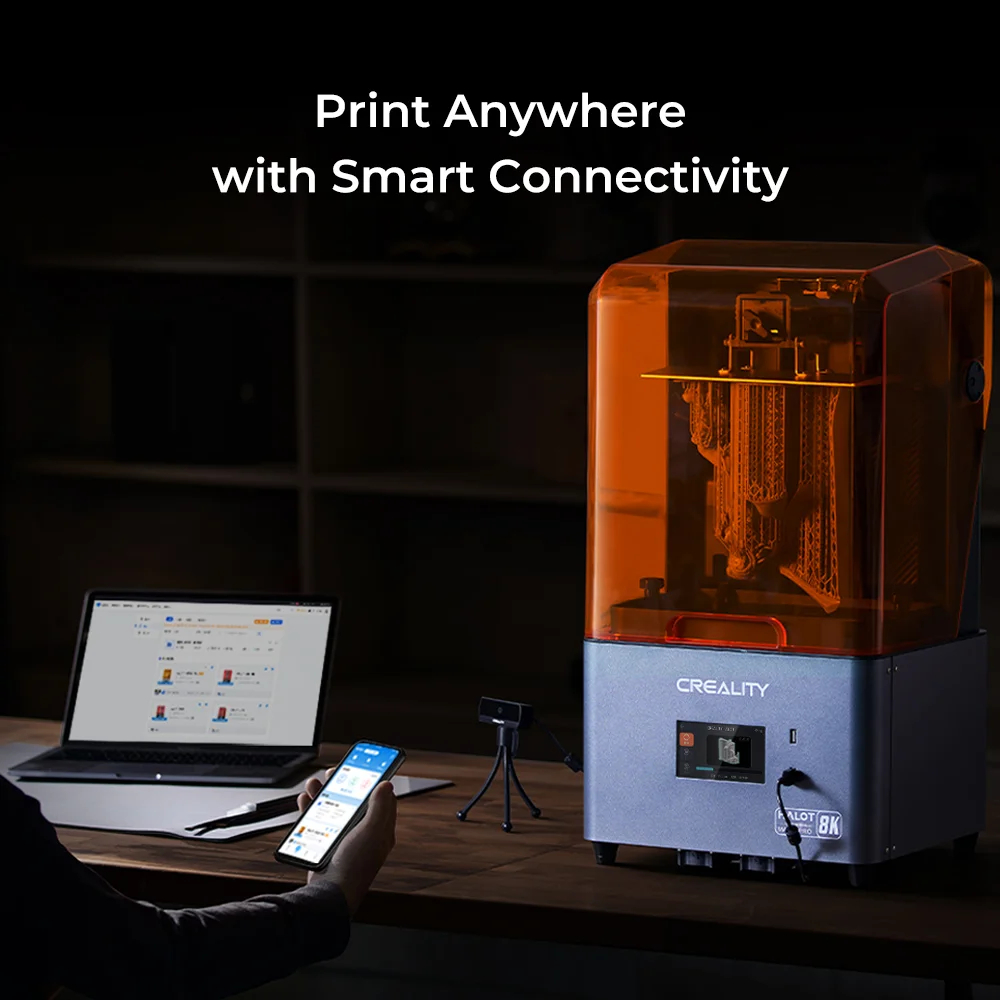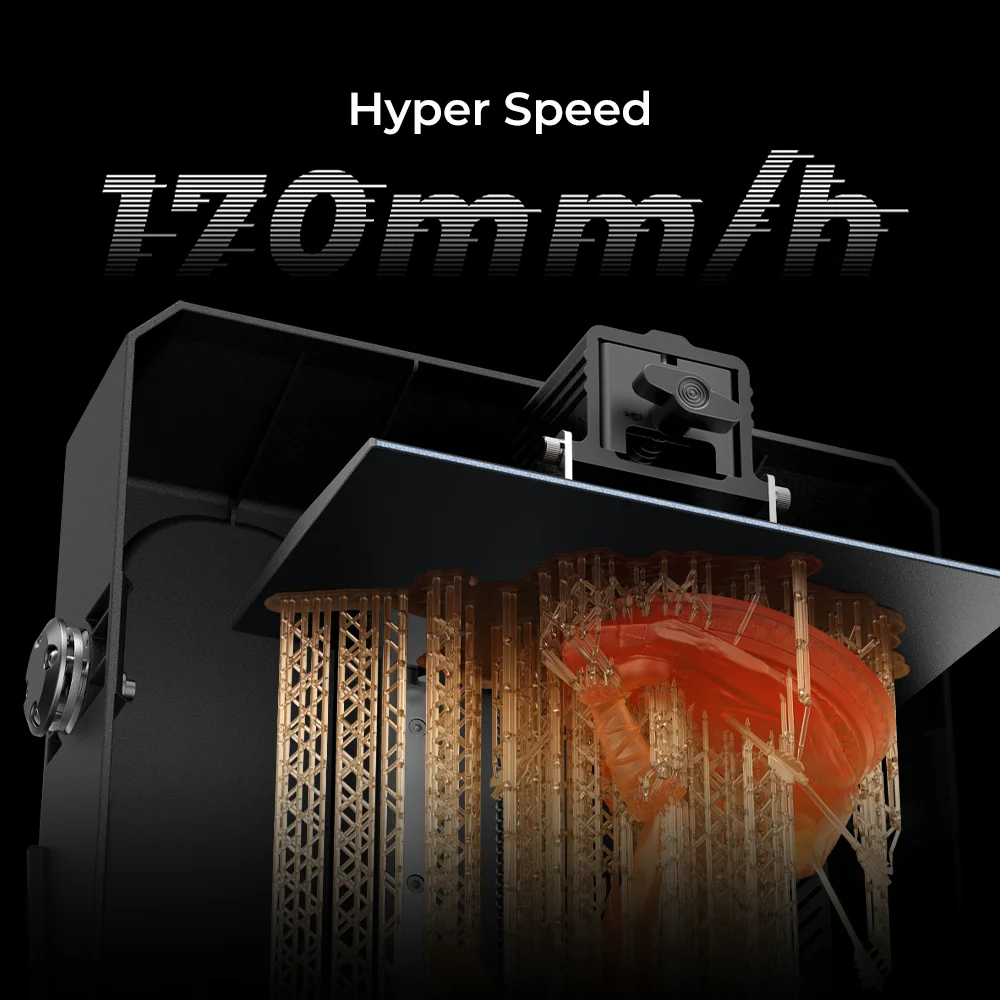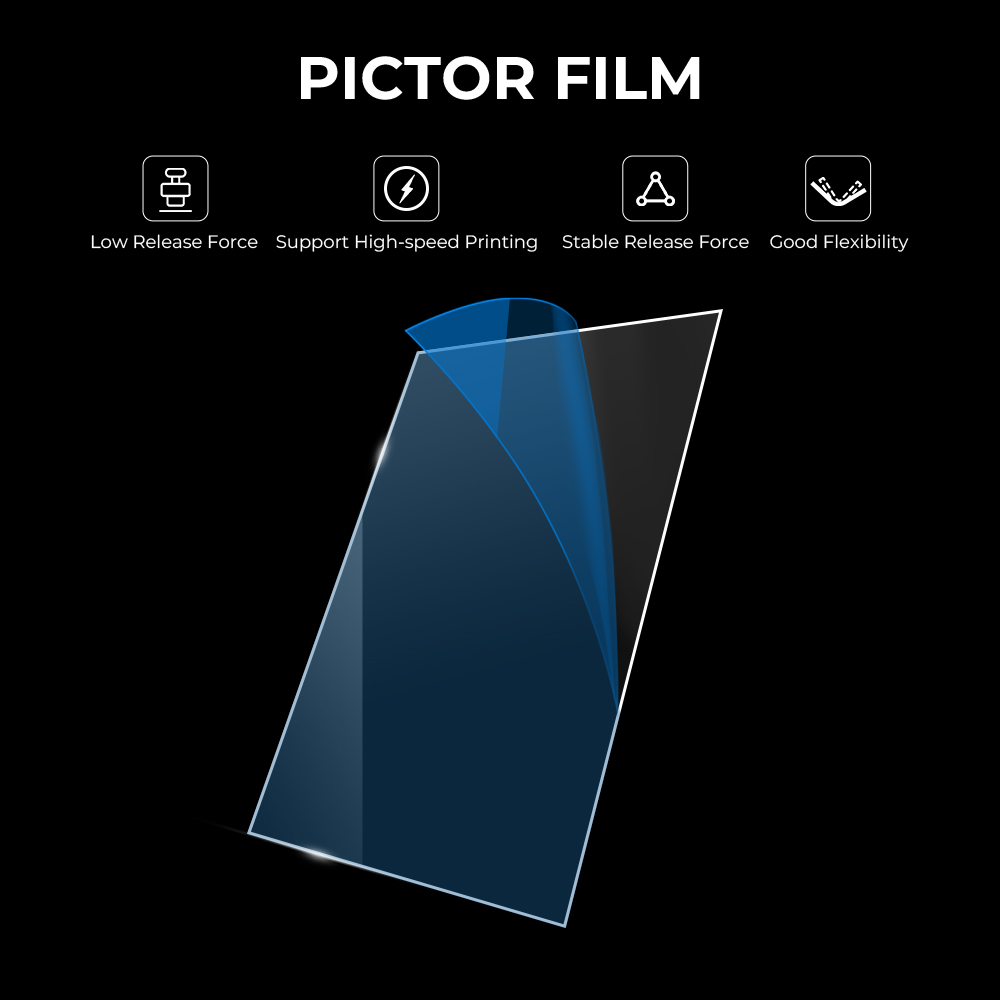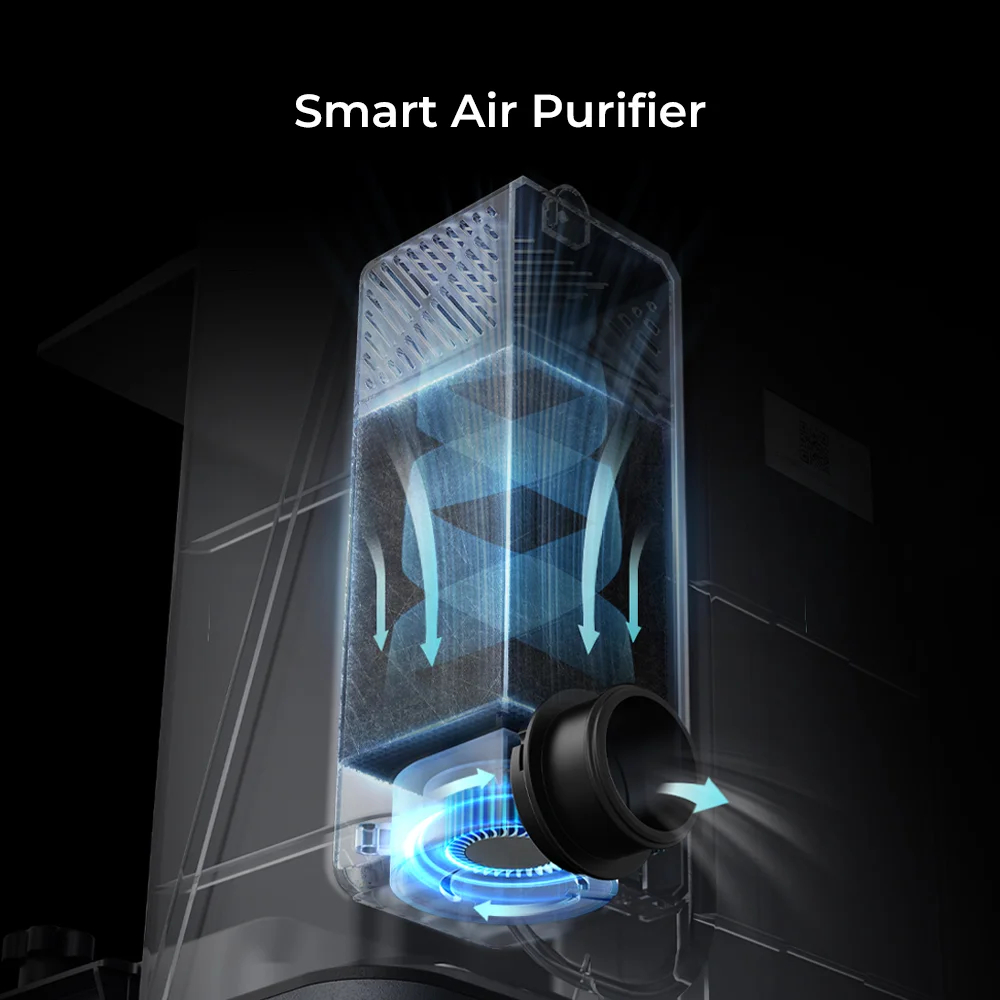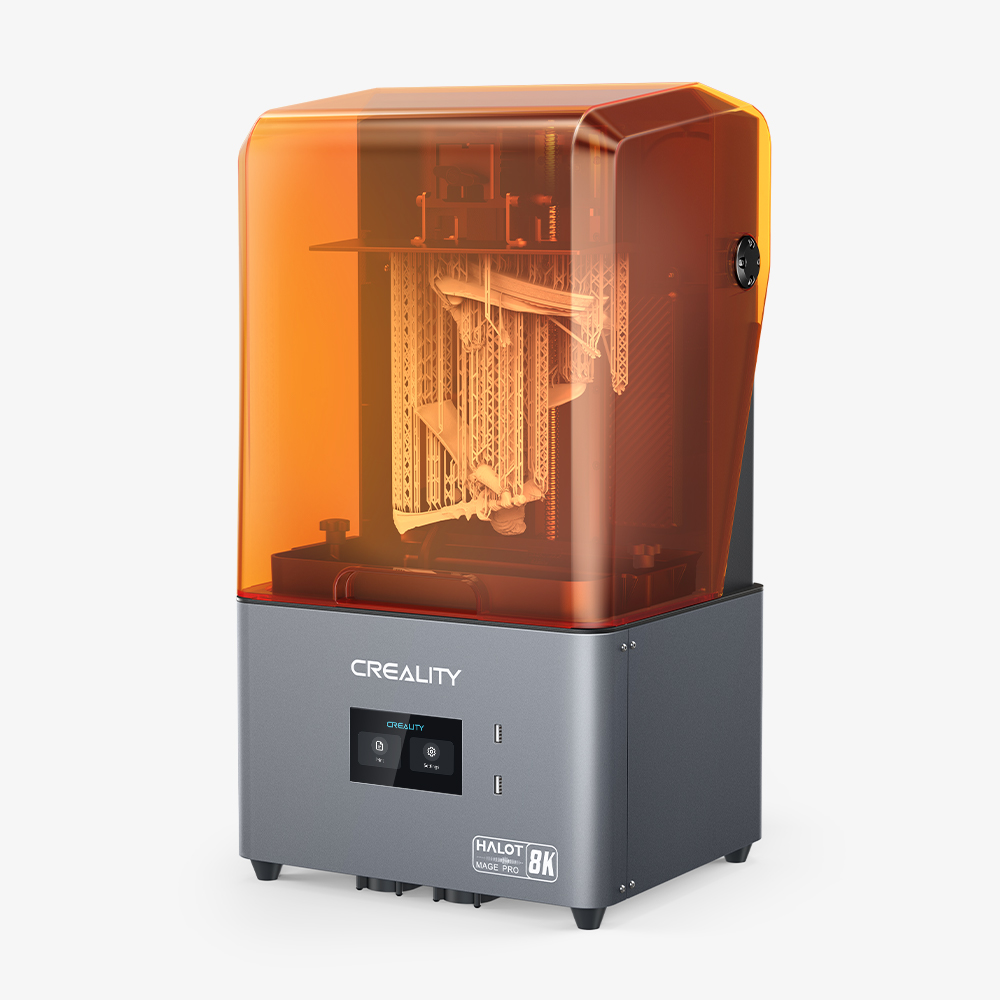 HALOT-MAGE PRO 8K Resin 3D Printer
Ship to
It is expected to arrive within and will cost
€
EUR
to ship
This item can't be shipped to this Country/Region
Bundles
${ meal.bage }
${ meal.title }
${ meal.skus }
${ sku.name }:
${ skuVal }
People who bought this item also bought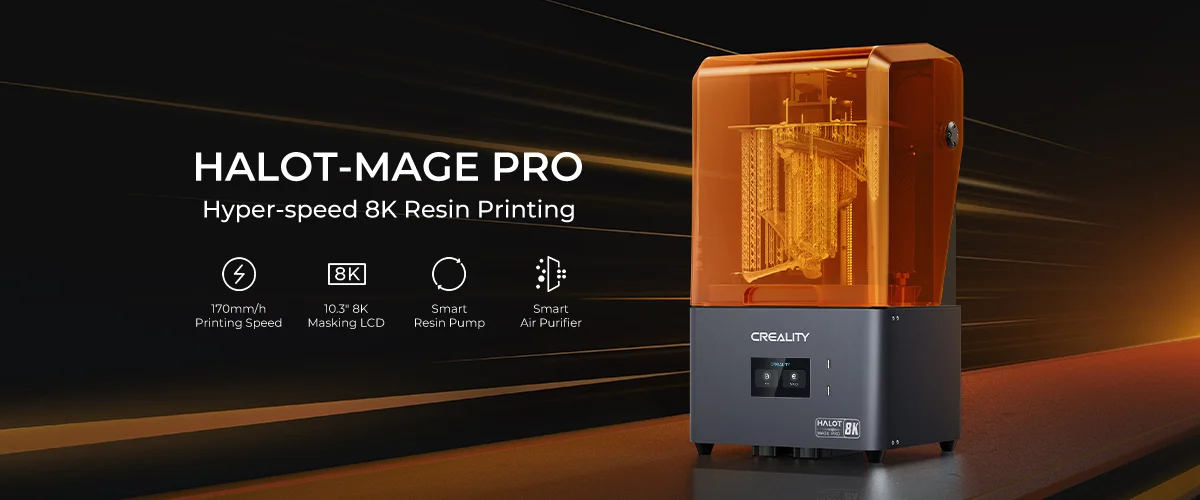 Epoch-making Hyper Speed
3 to 5x faster than the competition while still keeping the quality. *Data from Creality Lab. The typical speed is 70mm/h. Speed is better achieved with Creality fast resin.
Agile "Dynax" Motion System
The build plate can be steadily lifted and lowered in just 1.2 seconds, then ready to print the next layer. And, the model surface is delicate.
Self-developed Algorithms for High Speed
Advanced motor control algorithm, boosting the motor speed to 100mm/s. Support-adding algorithm of HALOT BOX, securing the model firmly.
Integral Light Source 3.0
90%+ light uniformity, promising consistent quality regardless of where the print is placed on the build plate. 8000μw/cm² light intensity, curing a layer in 1s with standard 405nm resin. It creates smooth surfaces and crisp contours.
10.3'' 8K LCD, Pro Results
Using an 8K mono LCD featuring 29.7μm XY resolution, more refined and anti-aliasing than the 50μm of a regular 4K printer. The large LCD brings a generous 228x128x230mm build volume, giving you more space to create.
Game-changing Smart Resin Pump
HALOT-MAGE PRO comes with auto resin fill & withdrawal. The smart resin pump can refill or recover 1 litter of resin within half an hour. Less messing by hand, and much fewer splashes and stains. The feeding tube is free to stick into any container.
Smart Air Purifier
Powered and controlled via the printer directly, it includes a replaceable activated carbon filter that is 5.8 times larger than others. It absorbs irritant resin odor more efficiently. A vent hole is at its back to connect a vent tube.
Print and Monitor Anywhere with Smart Connectivity
Cloud Printing*: Control or monitor remotely from Creality Cloud APP or WEB. LAN Printing*: Command from a PC (installed with HALOT BOX) on the same LAN. Print via USB Drive: Import printable files from a USB drive for uninterrupted printing. USB Camera (Optional): Plug in any USB camera for remote monitoring.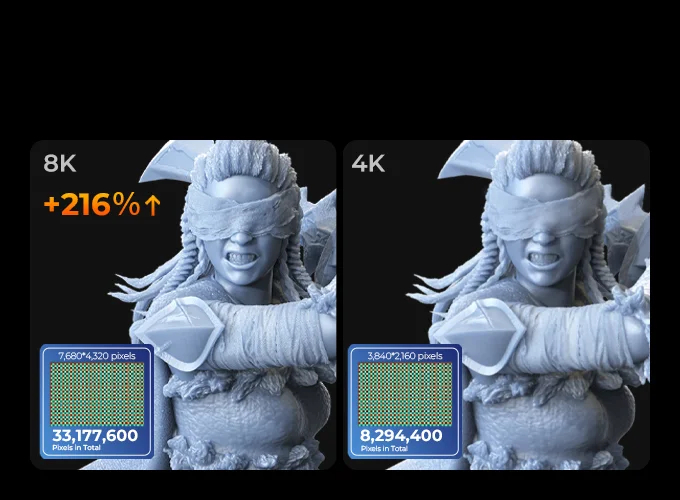 Customer Reviews
Write A Review
Ask A Question
Reviews (0)
Questions (0)