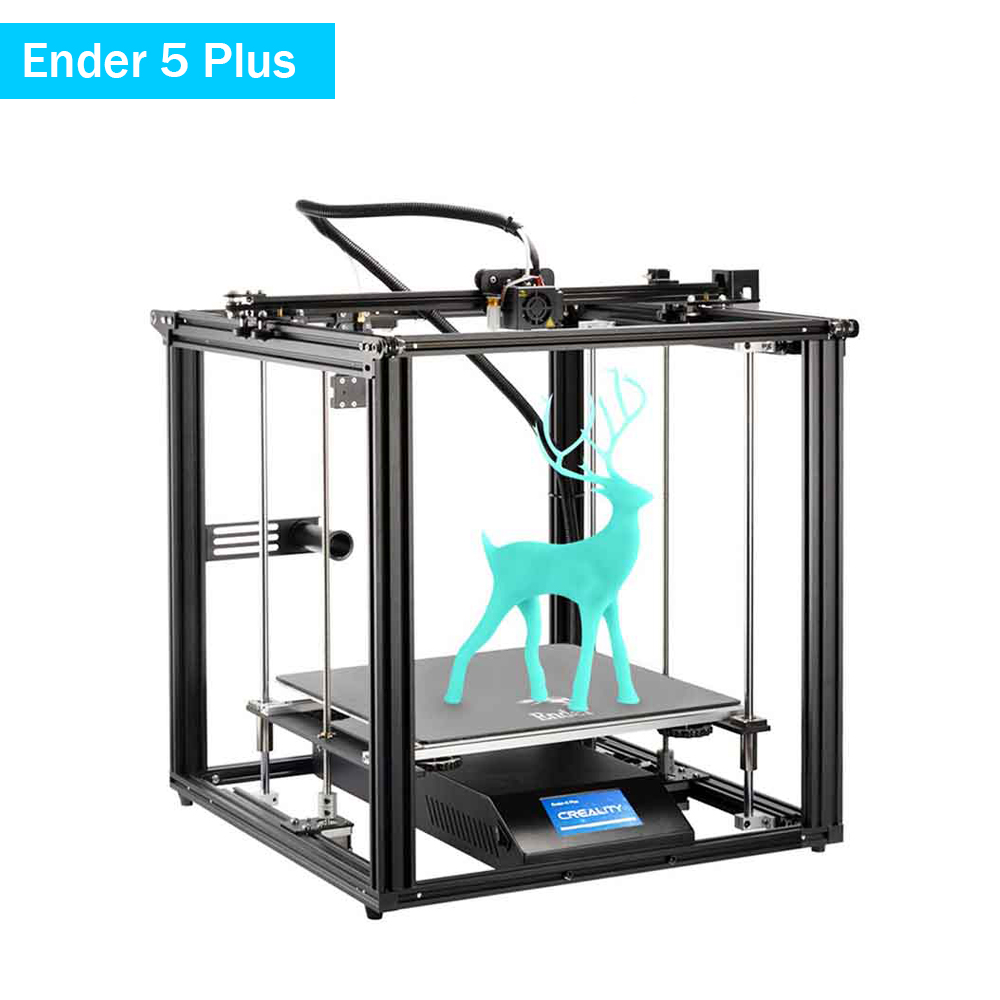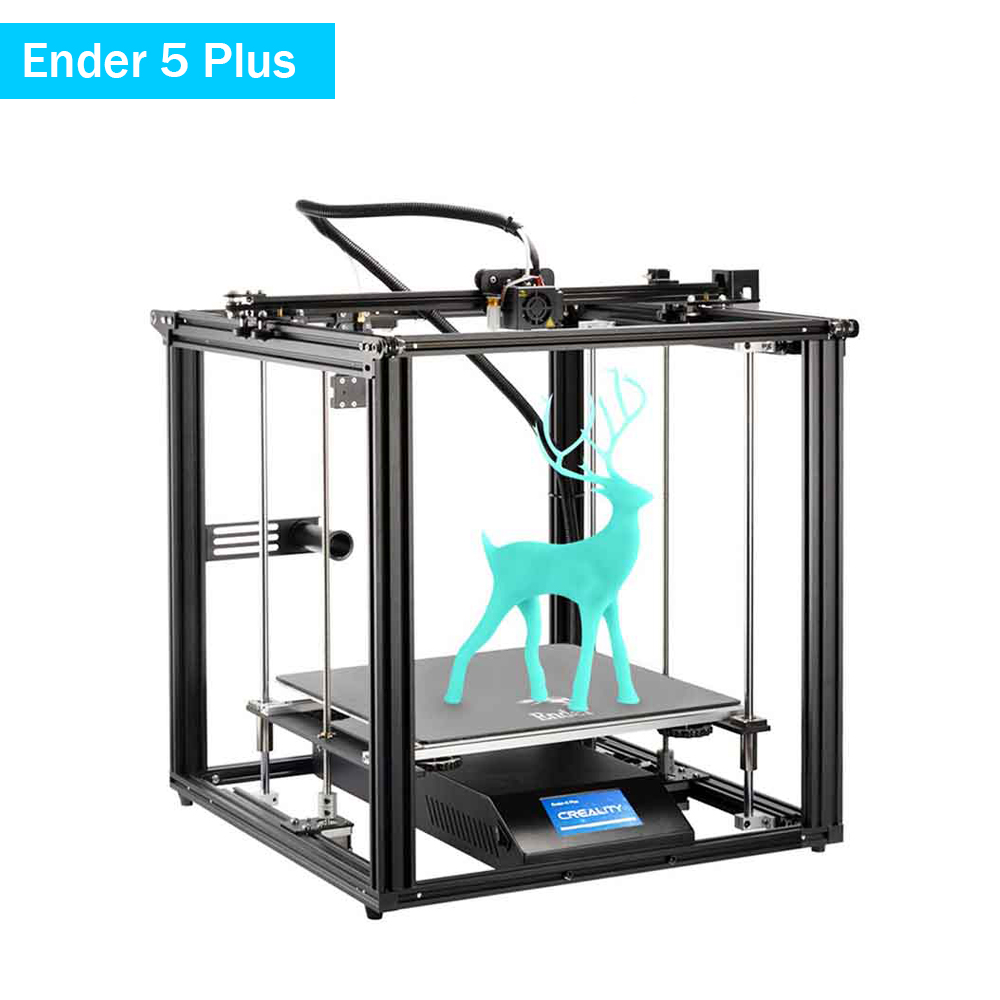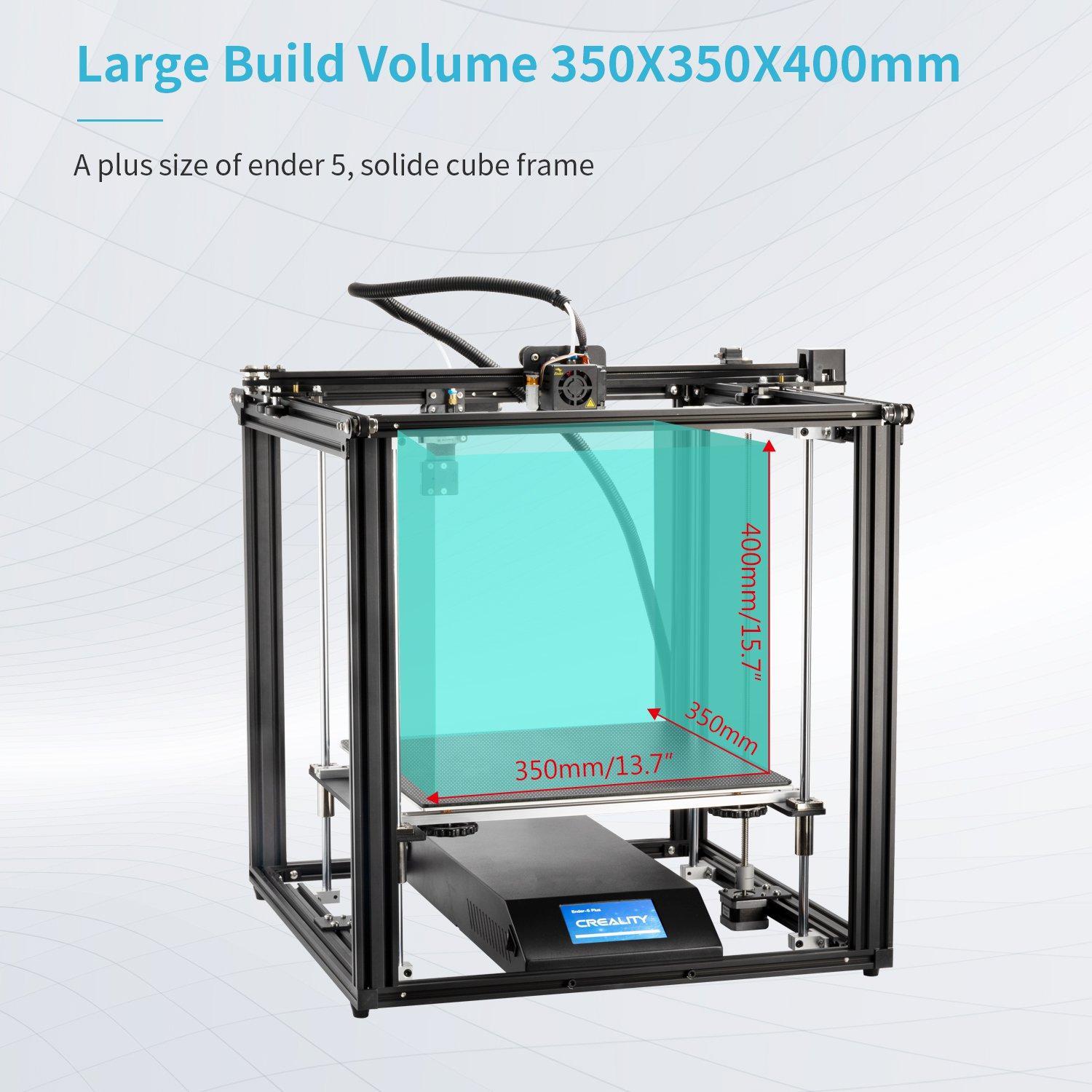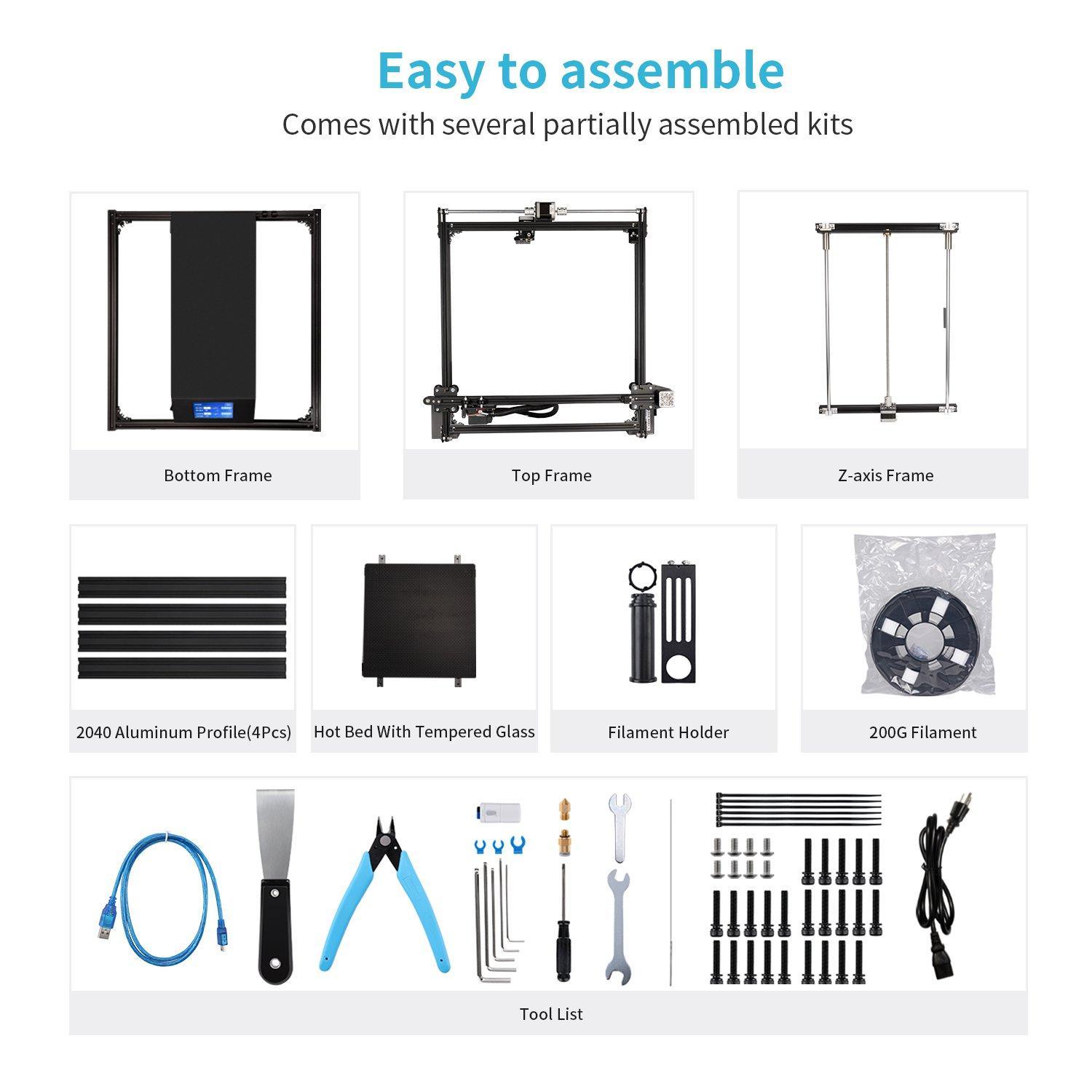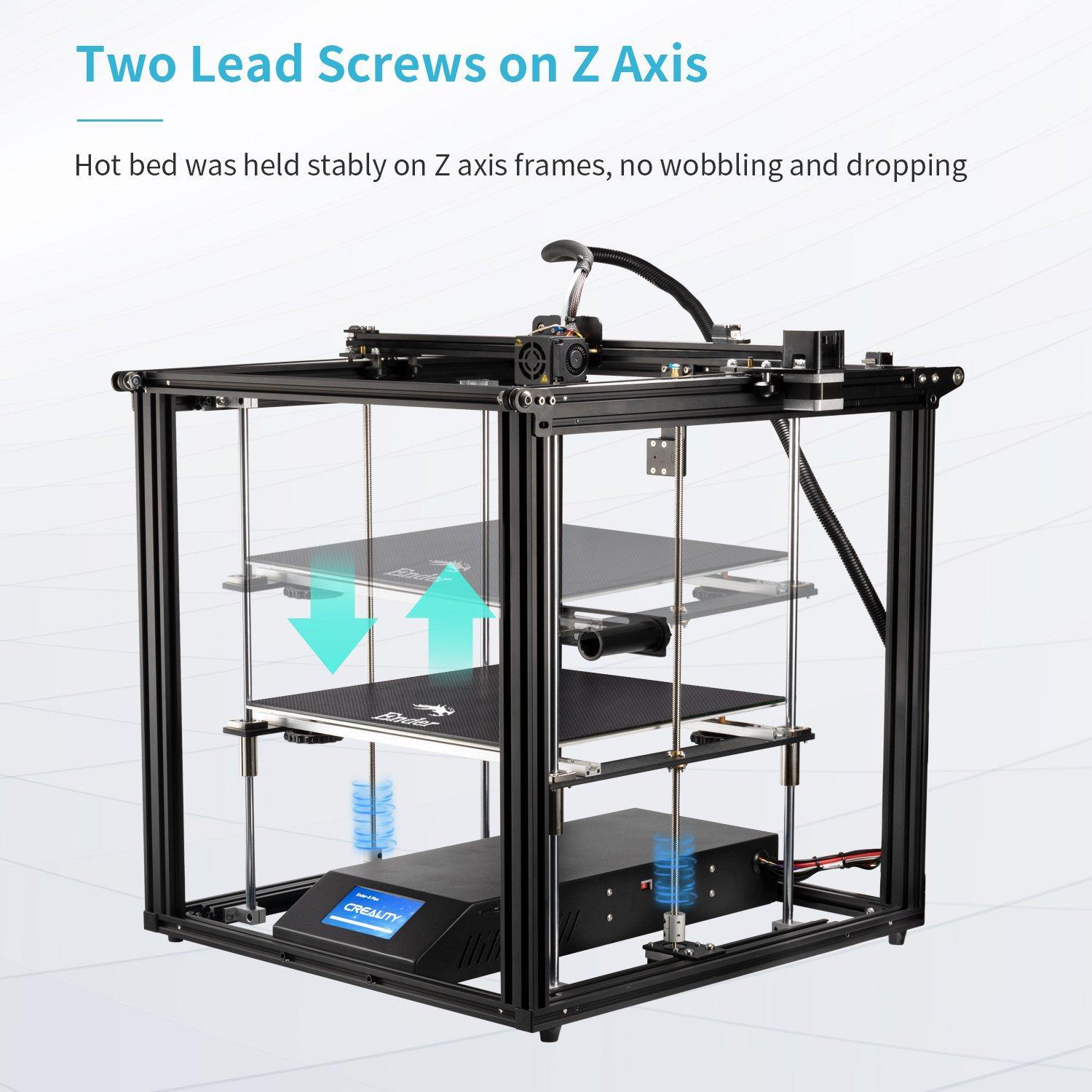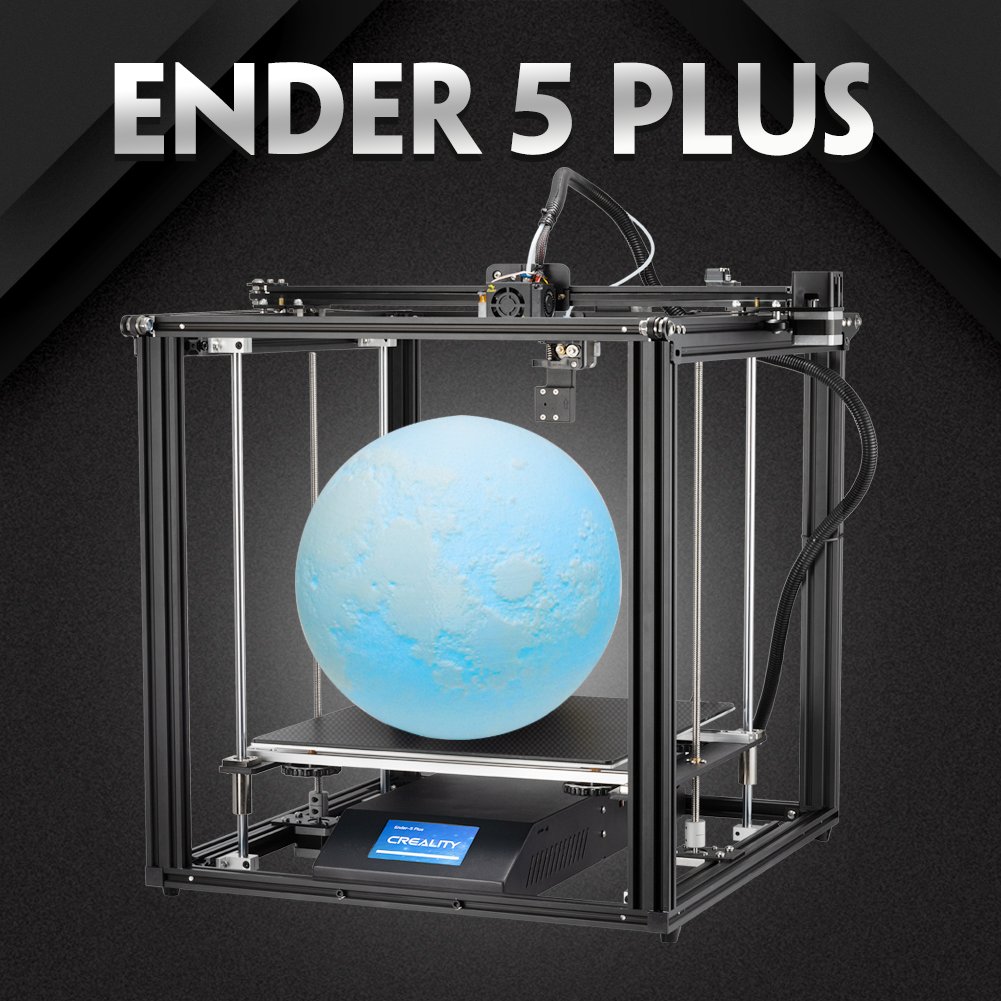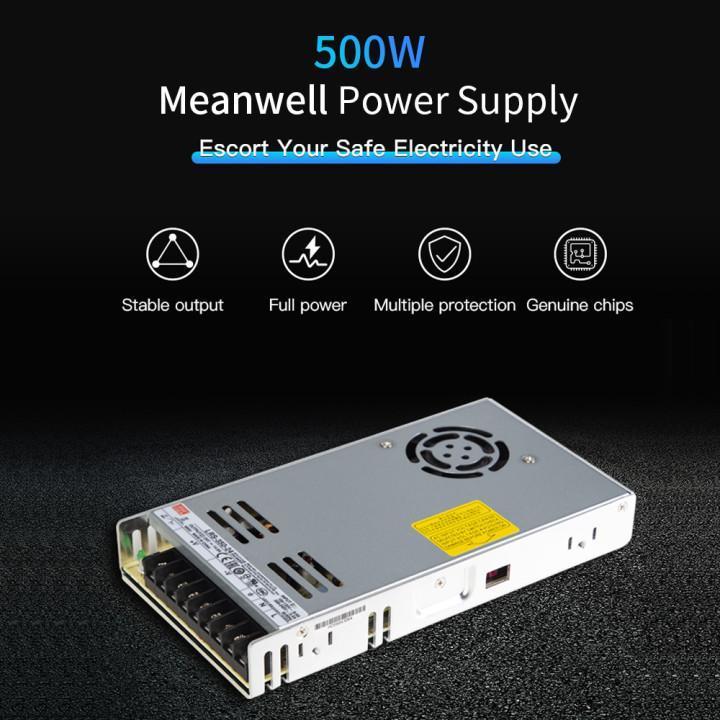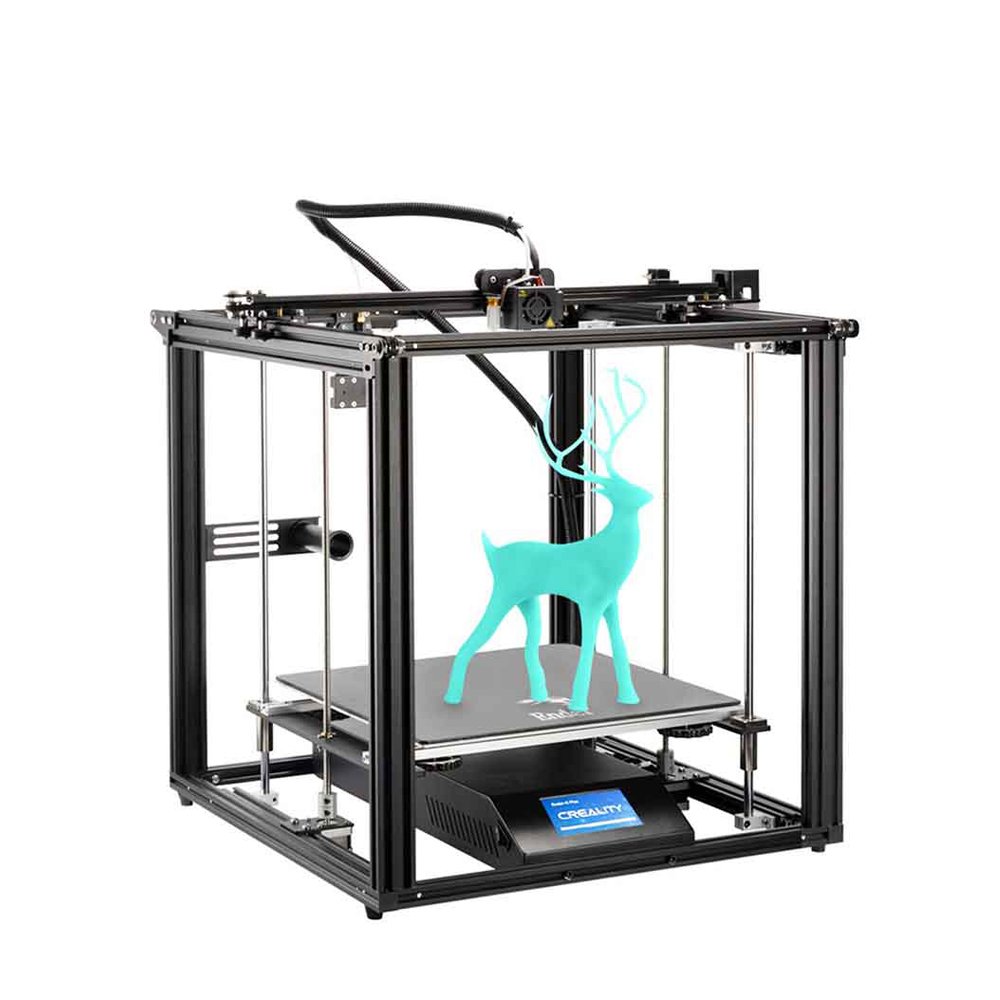 Ender 5 Plus 3D Printer | Cube Frame | Large Printing-350X350X400mm
Model-1

Please select product butes before purchasing~~
Ship to
It is expected to arrive within and will cost
€
EUR
to ship
This item can't be shipped to this Country/Region
Bundles
${ meal.bage }
${ meal.title }
${ meal.skus }
${ sku.name }:
${ skuVal }
People who bought this item also bought
Free Shipping 2-7 Days Delivery.
Tax Exemption & Duty-Free On EU 3D Printer, 1-Year Warranty + Return within 14 Days!
---
Creality Ender 5 Plus 3D Printer | Cube Frame | Large Printing-350X350X400mm
Cube Frame 3D Printer: Cube Frame (Box) Design with Overhead Gantry. Creality Ender-5 Plus 3D Printer is the larger version of the Creality Ender 5 Series 3d printer, with the same cubic designed, solid cube frame.
Ultra Large Printing Format: 350X350X400mm. Meet more of your printing requirements. Your idea should not be confined. Achieve better print results and a larger print model at a time.
Auto Bed Leveling Pre-Installed: With CR Touch as configured. You just plug them in and start printing!it can precisely measure the tilt of the Bed surface, offers automatic compensation for the Z-axis for unevenness of the platform plate, easy to solve the printing failure caused by the unevenness of the platform.
Dual Z-Axis: Stable Z-axis Lead screw drive smoothly and steady. The movement of the build plate will be more stable.
Filament Detection: Better lets you know whenever your filament breaks, runs out, or gets tangled on the spool.
High Power Supply Unit: Brand power supply unit, safe and secure. Brand power support to heat the hotbed up to 100℃ within 10 minutes.
Ender 5 Plus Unboxing Build&Set-Up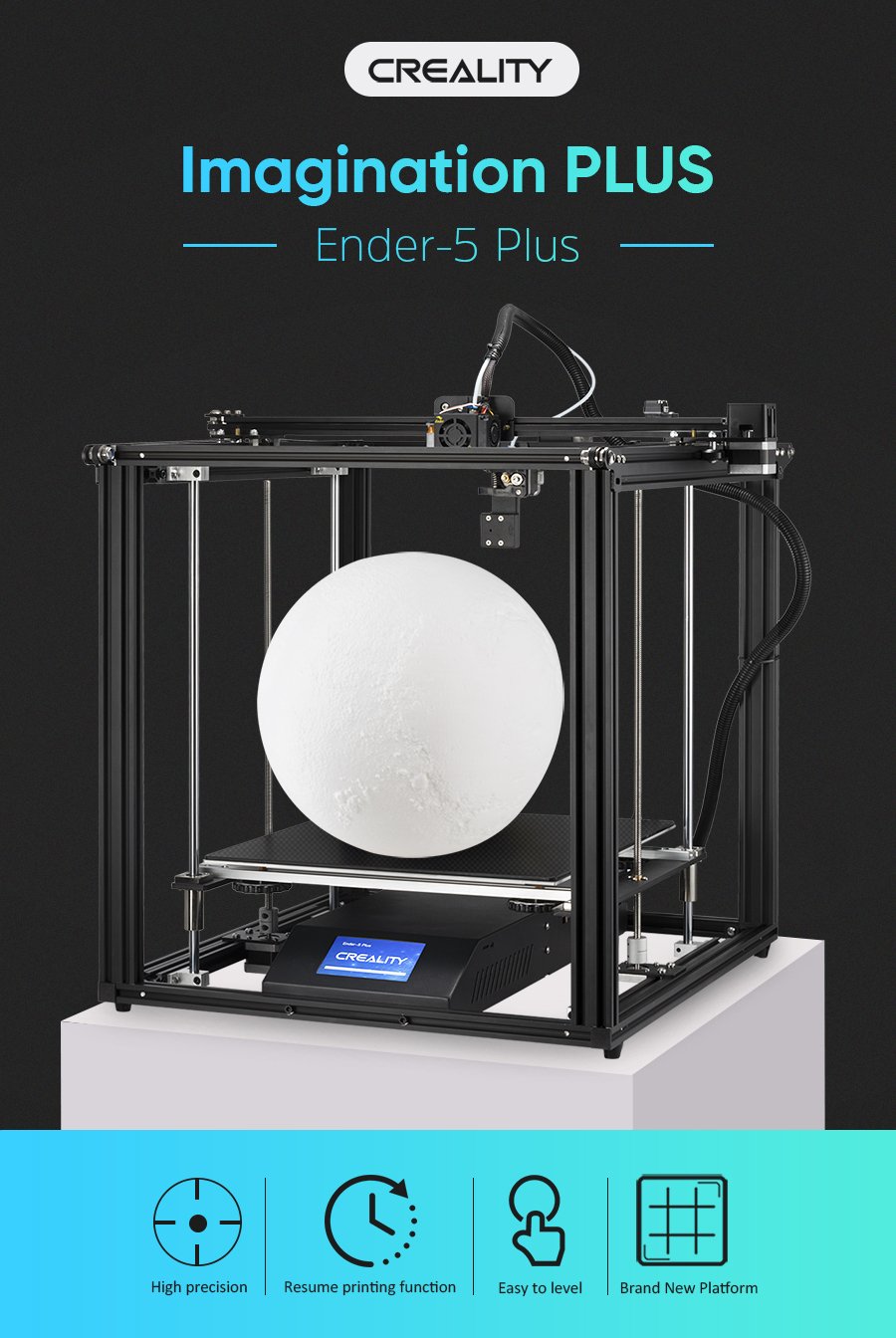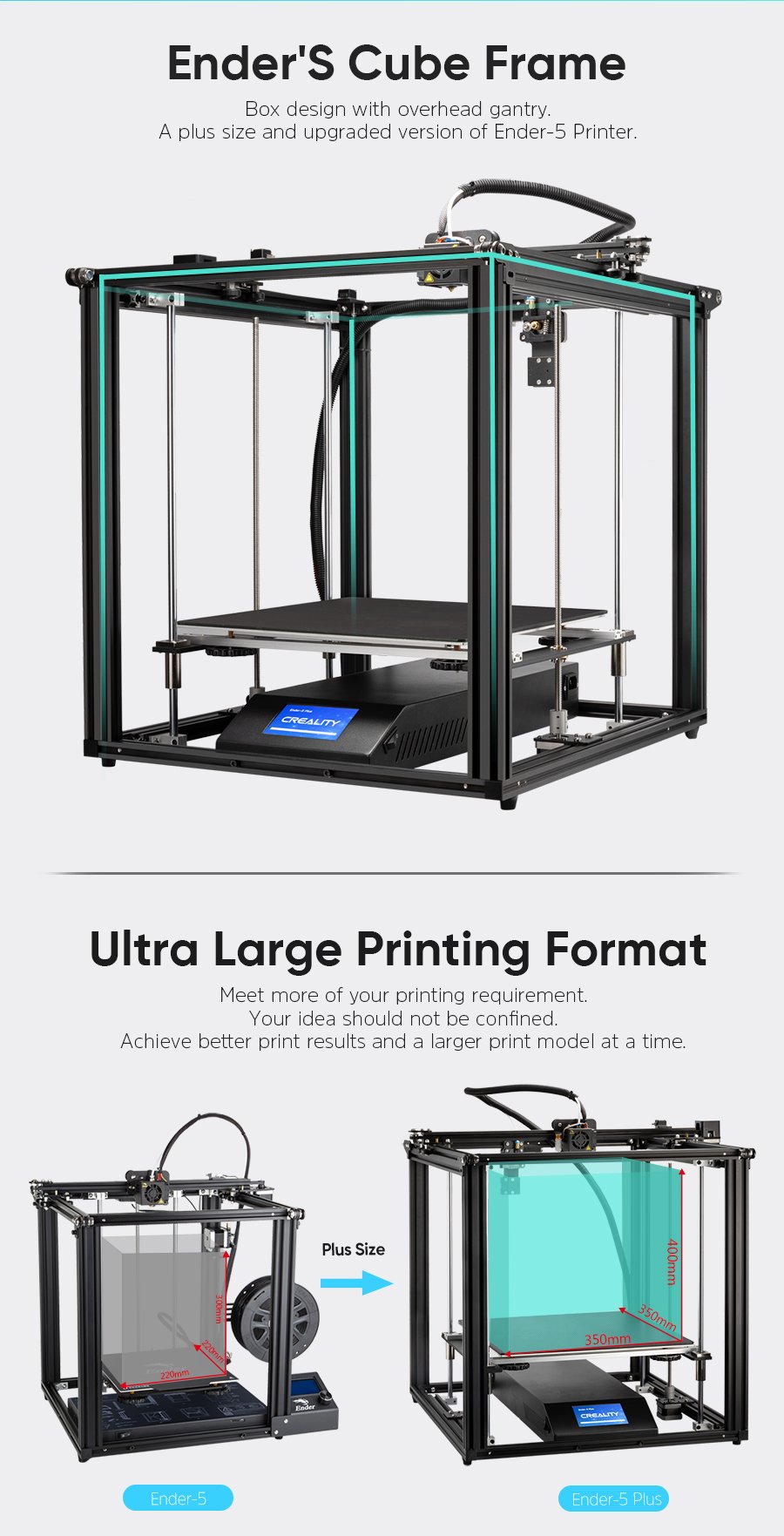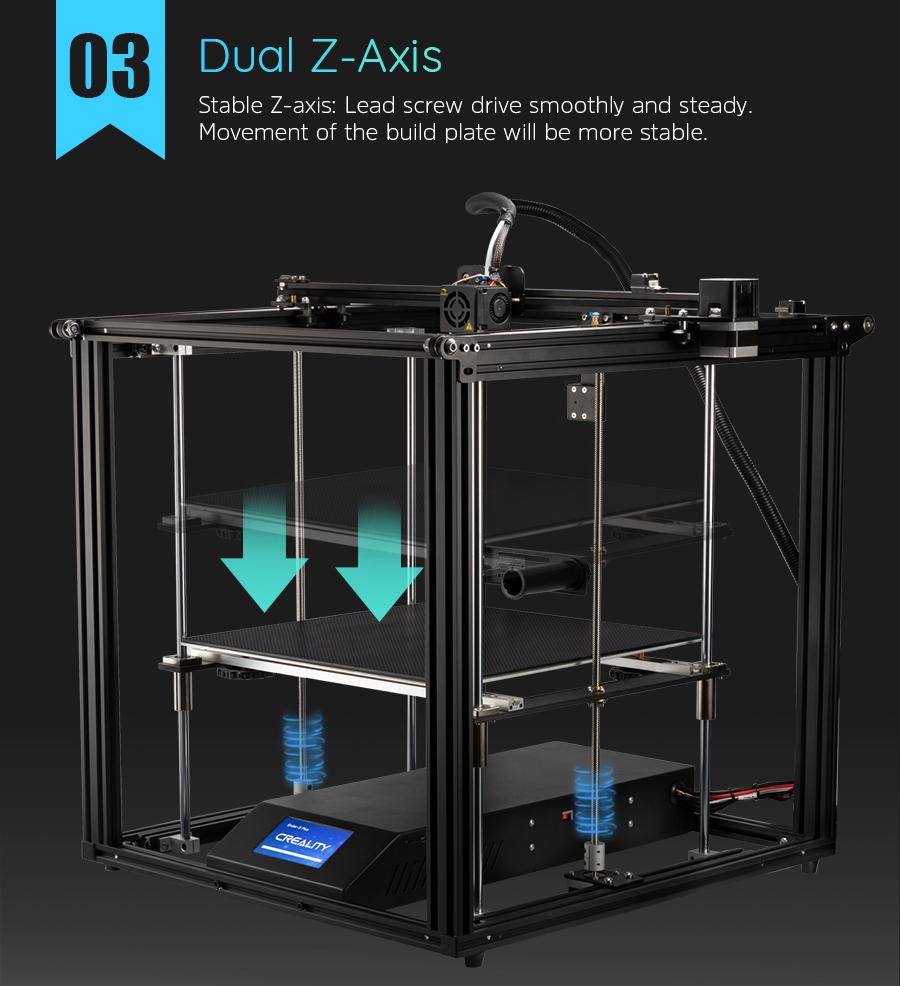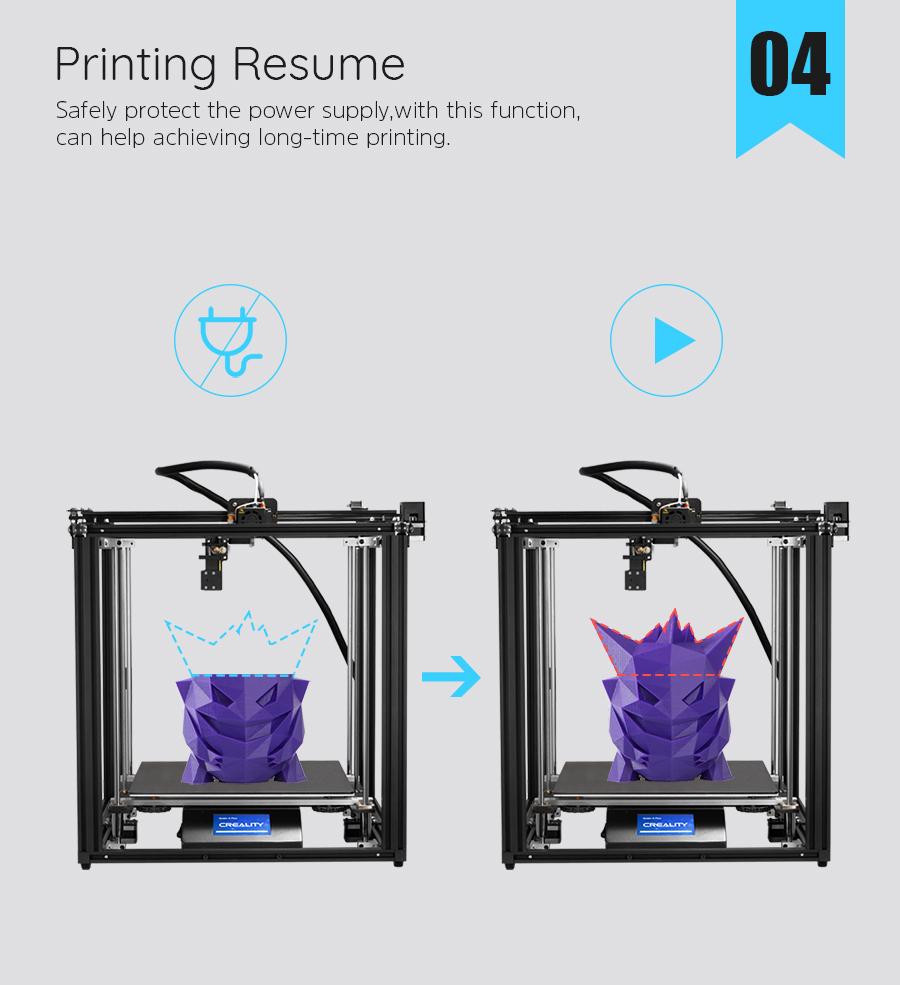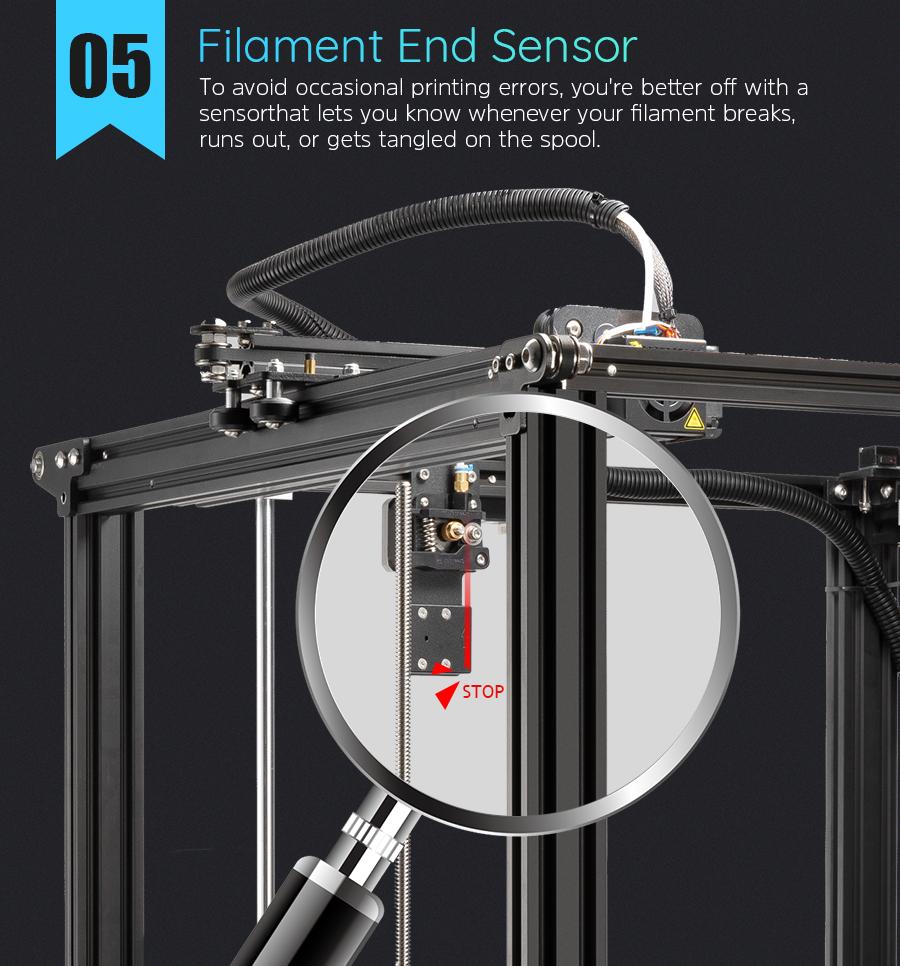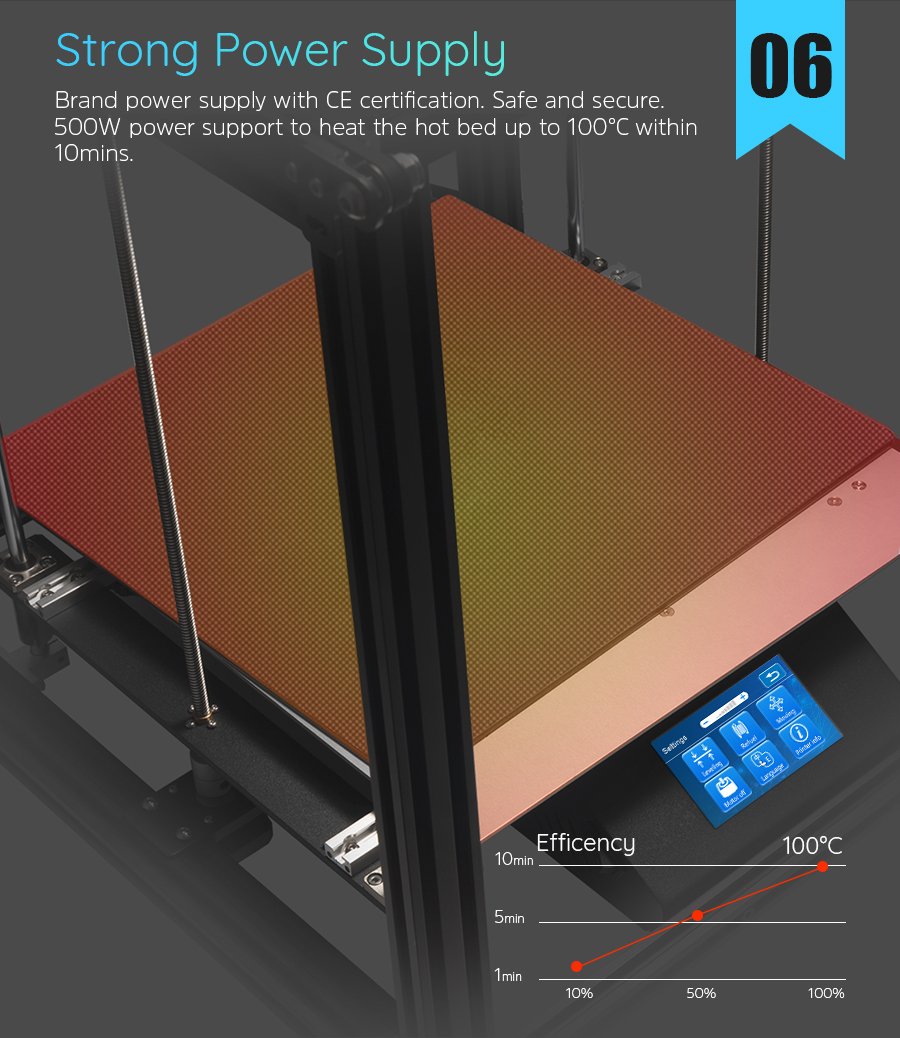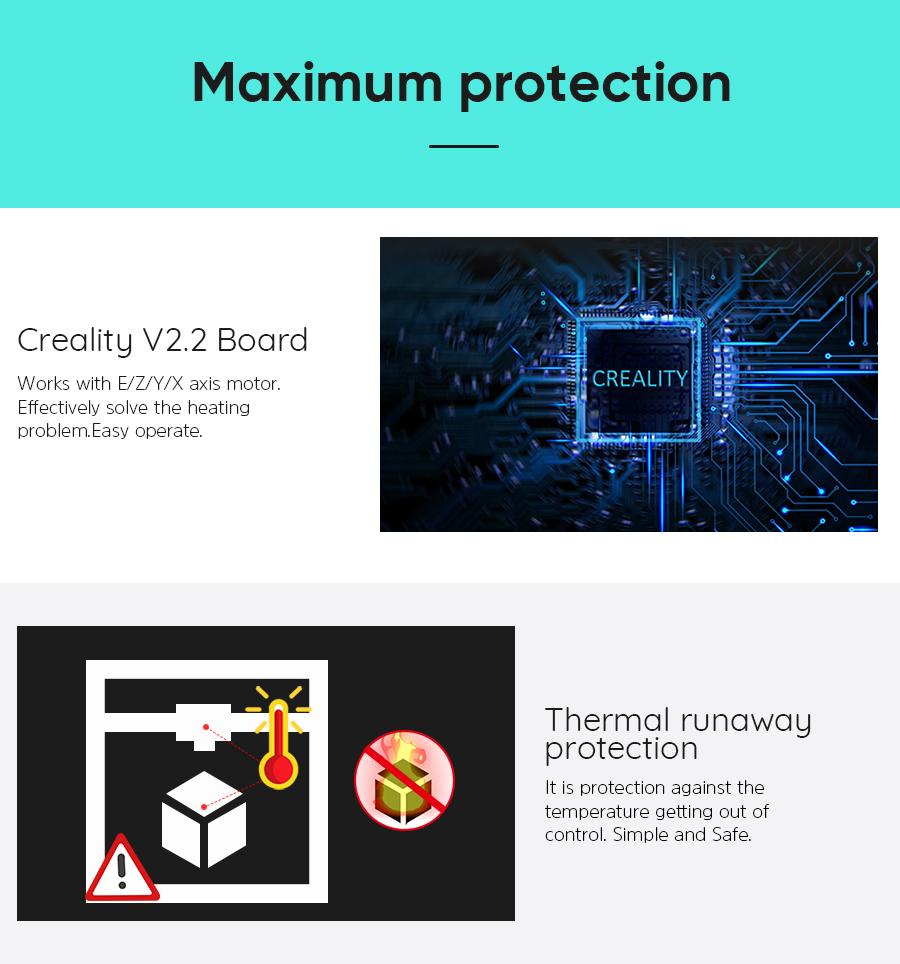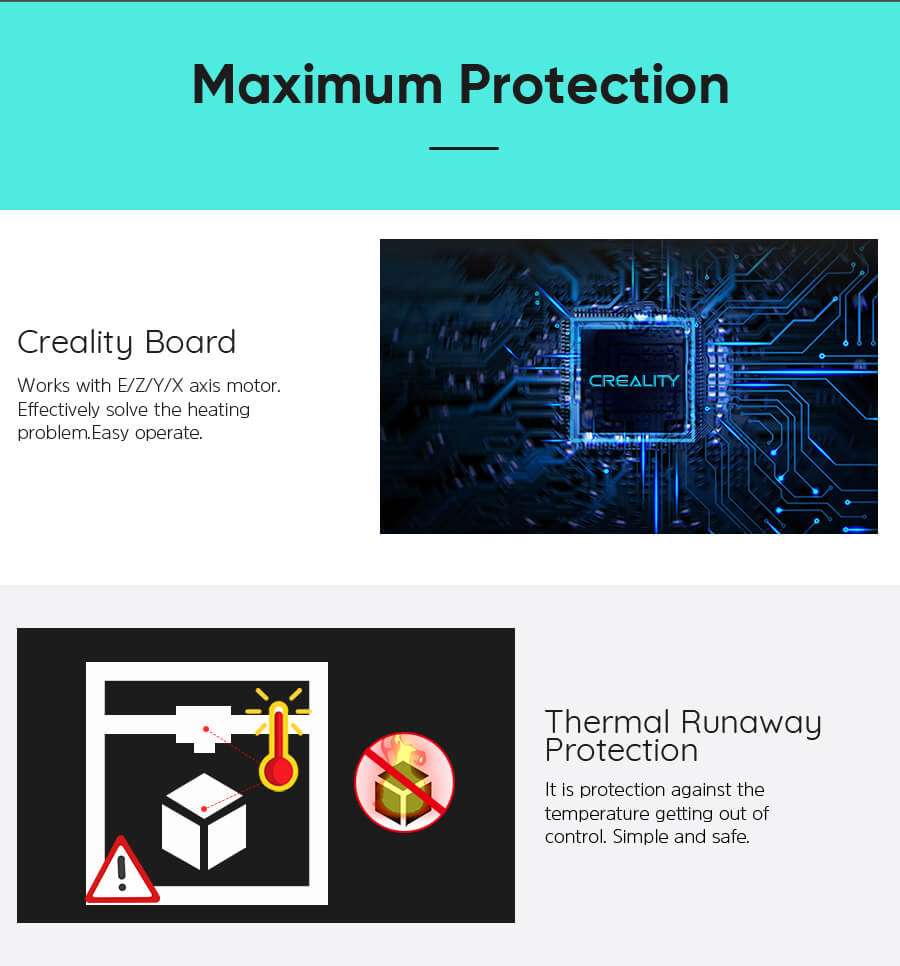 Ender-5 Plus
Open Source, Bl Original Firmware/Upgraded Silent Board Firmware/Manual
Download
Customer Reviews
Write A Review
Ask A Question
Reviews (1)
Questions (0)