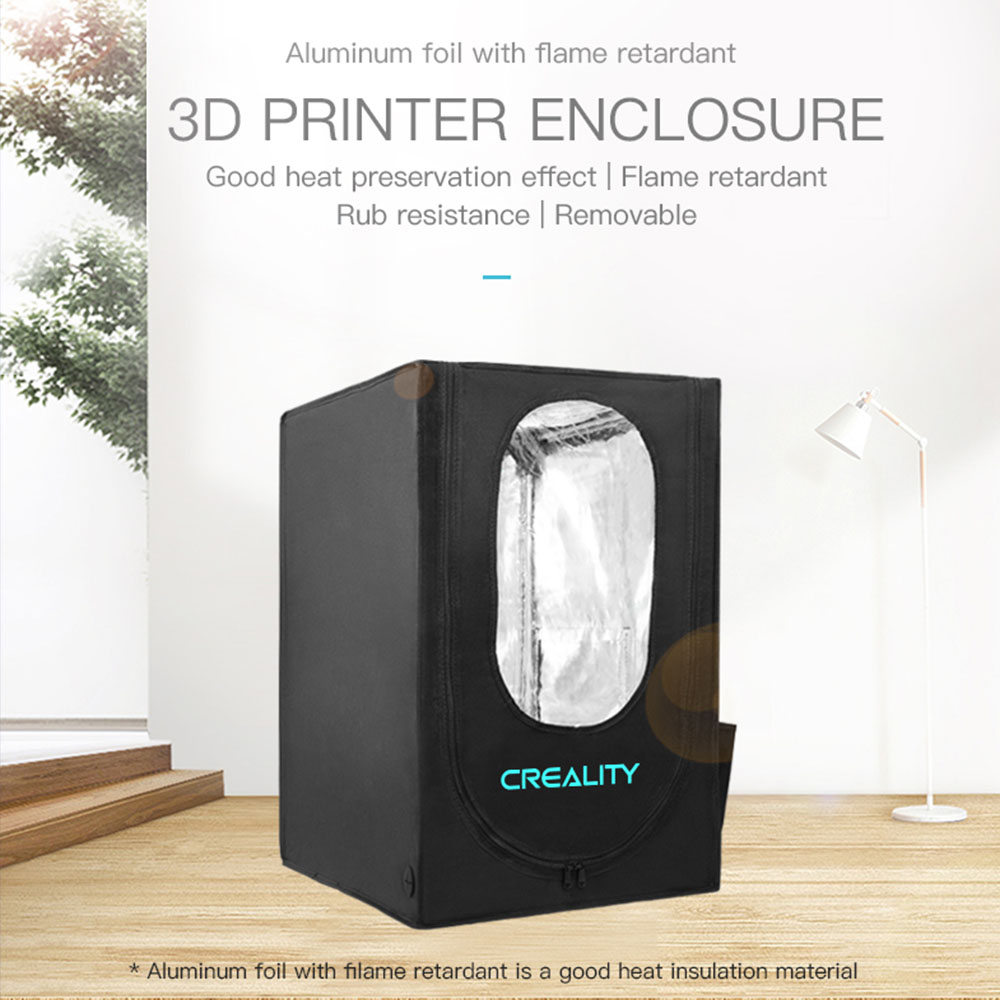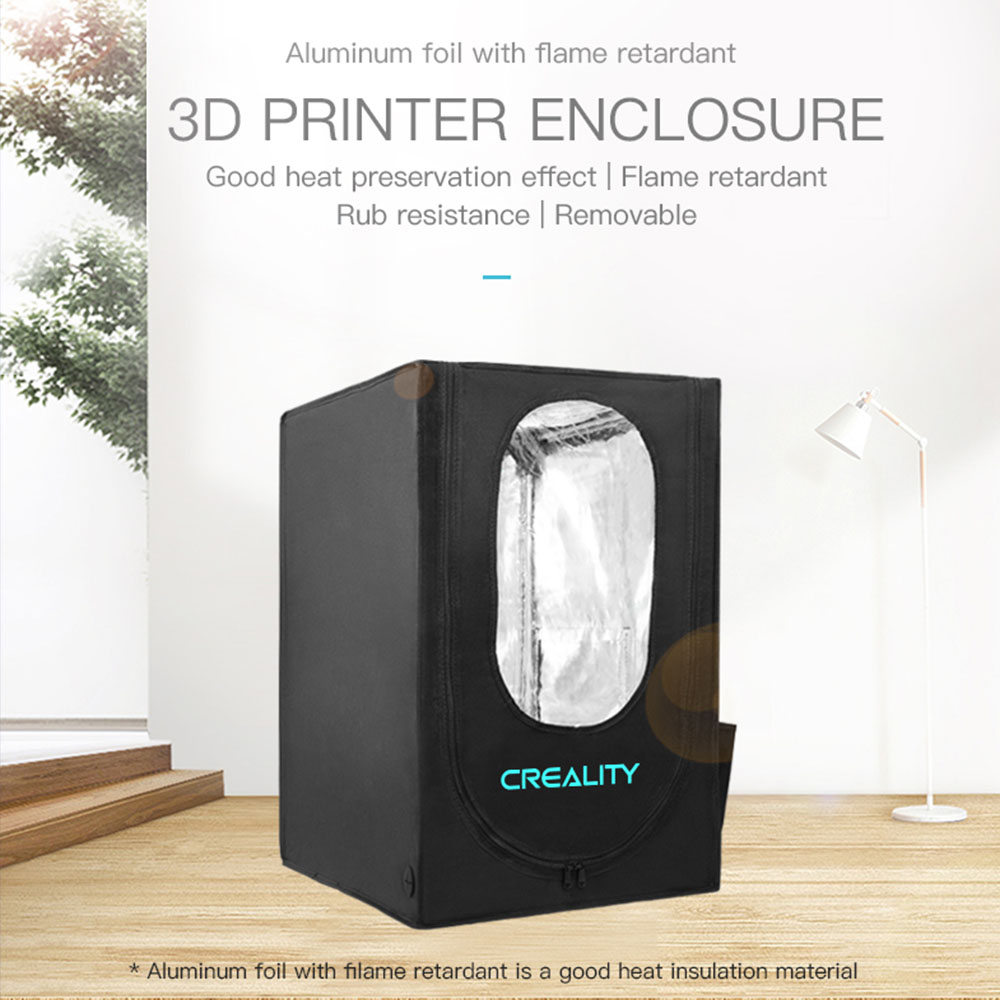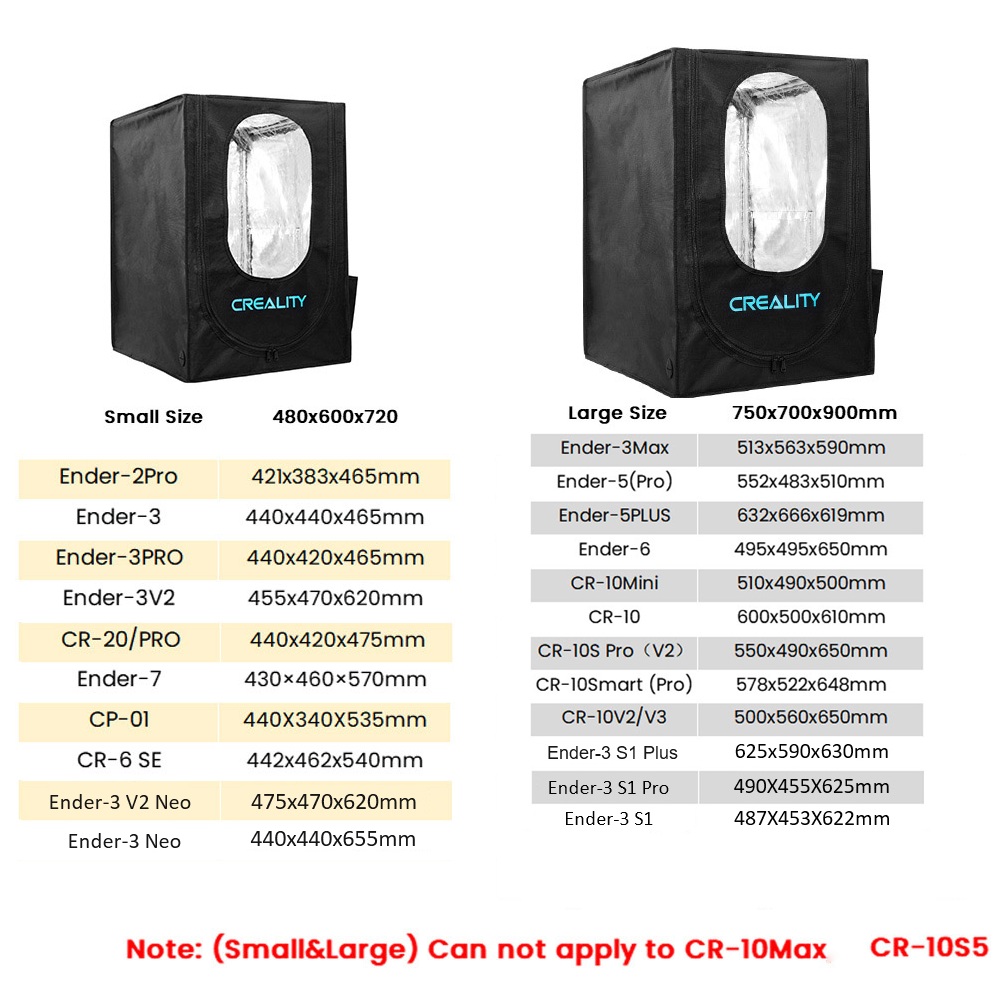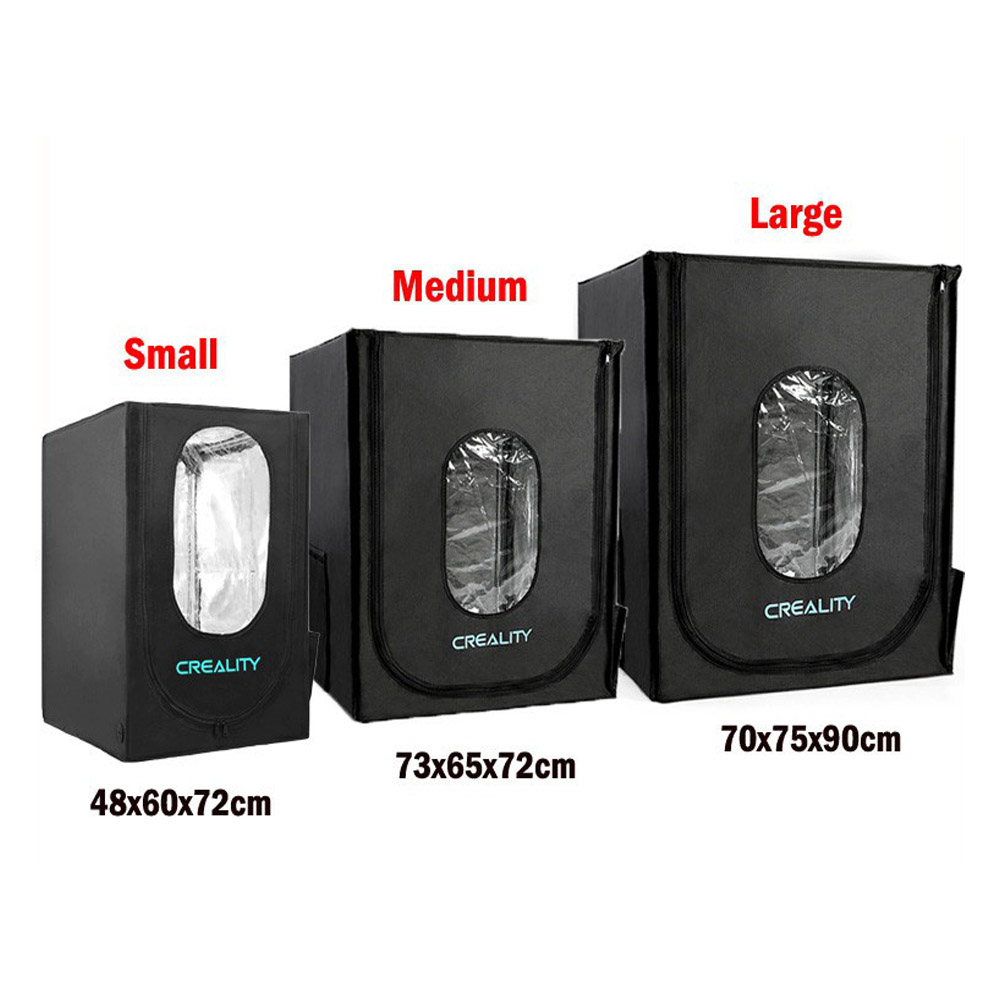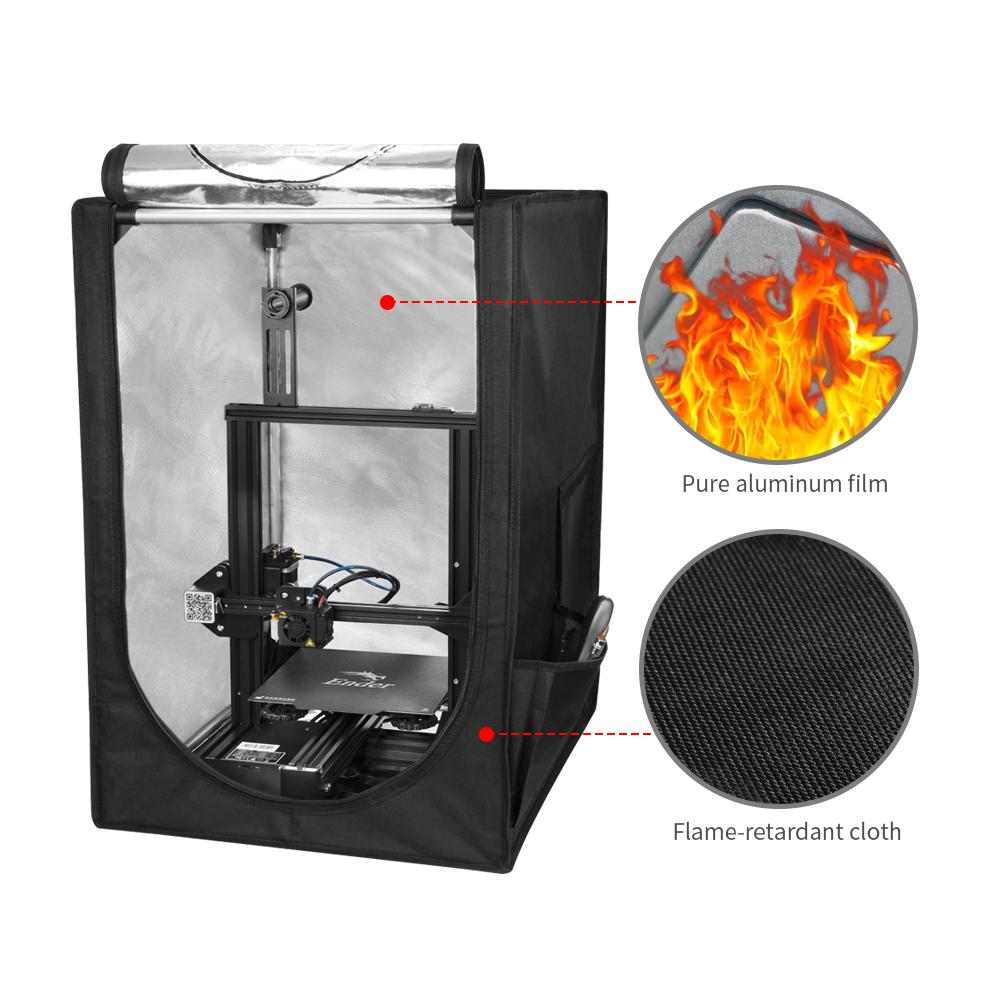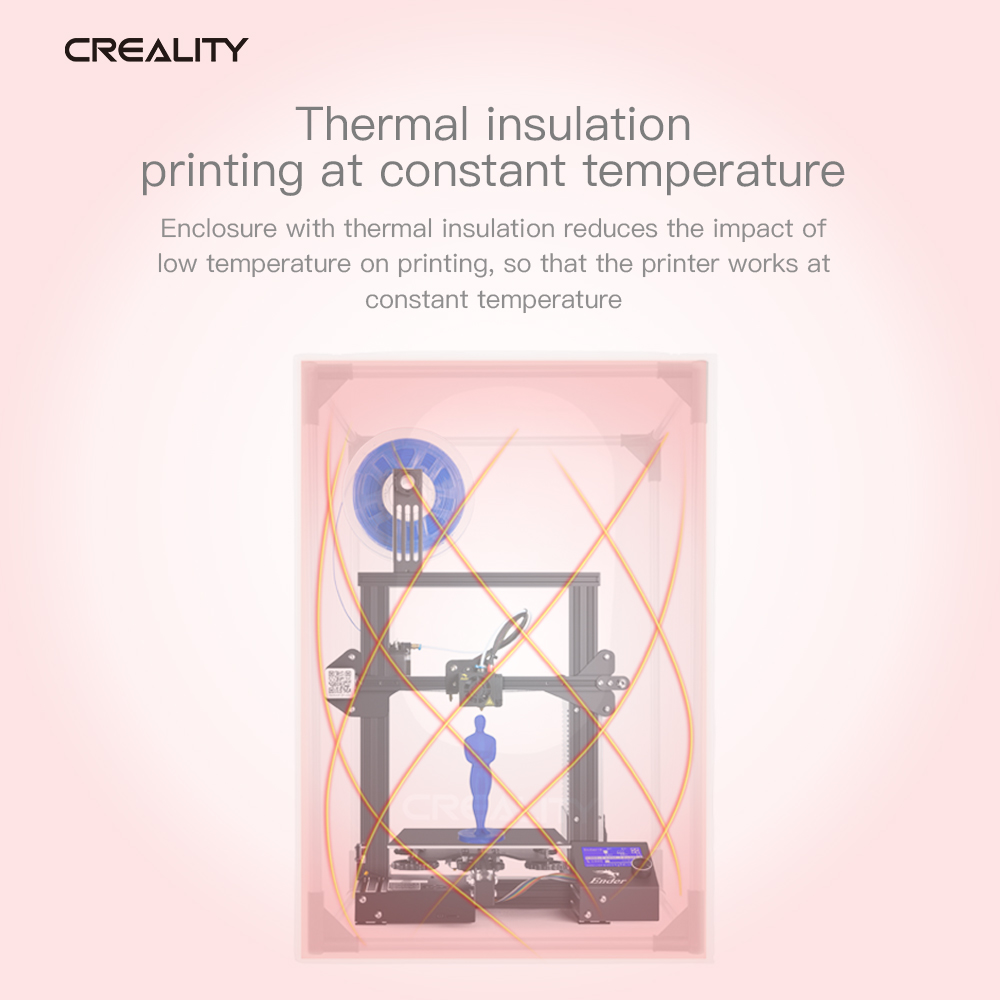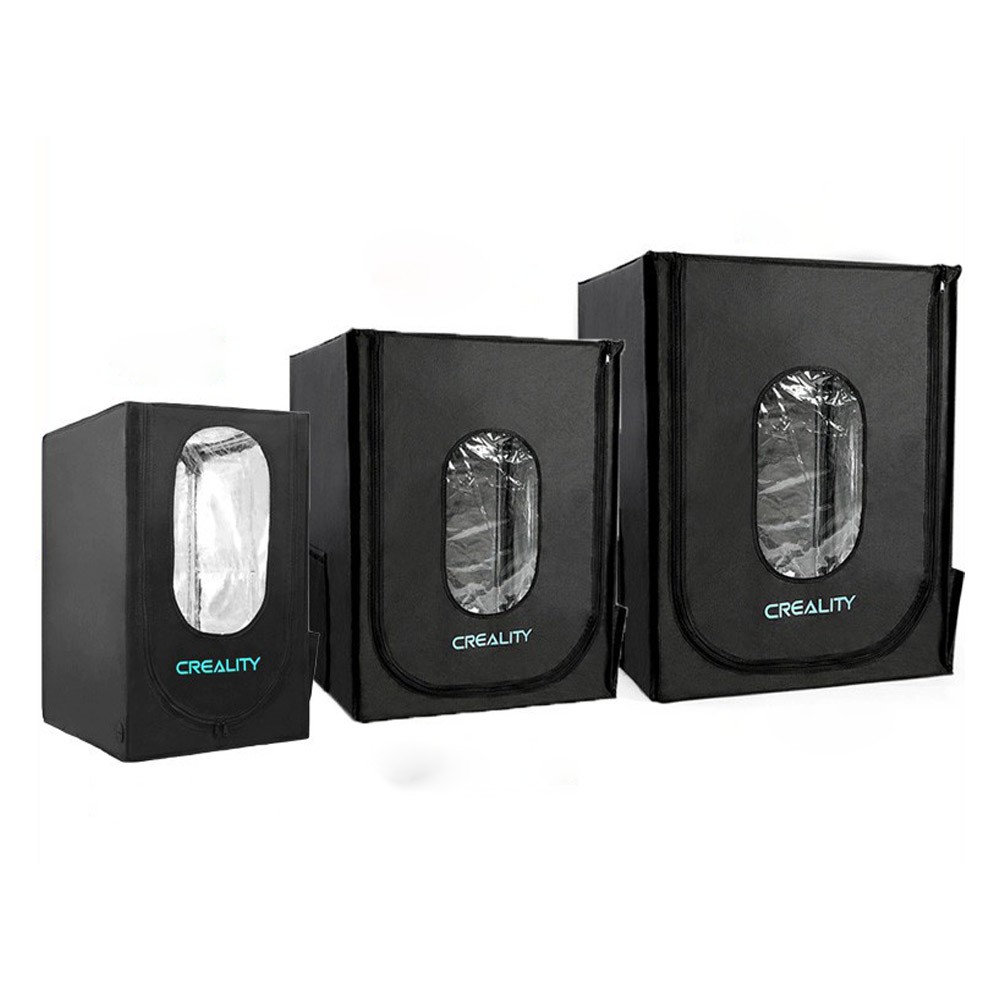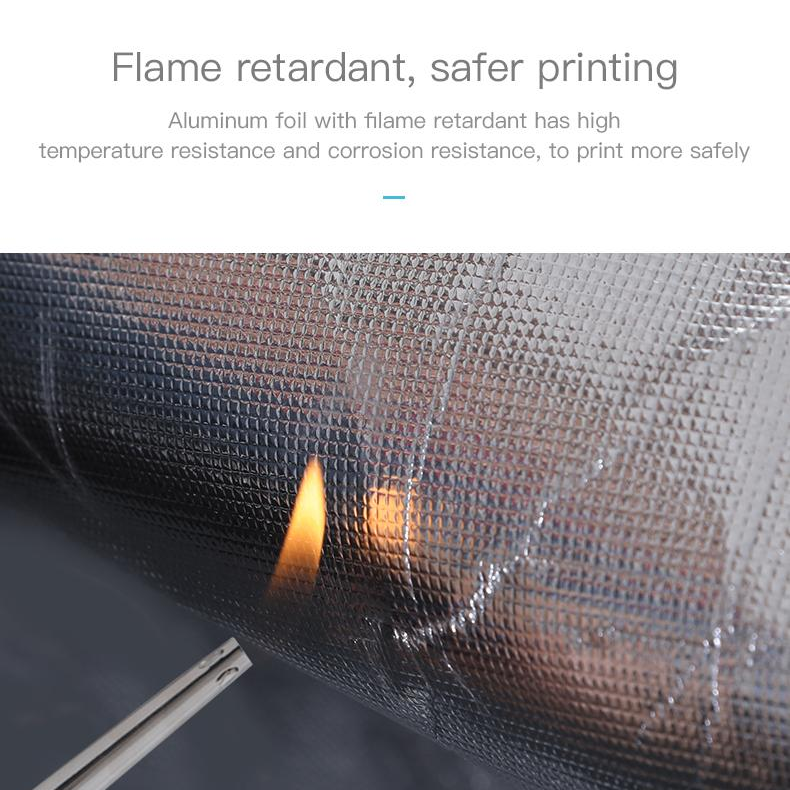 3D Printer Enclosure: Small/Large Size For Ender/CR Series
Size

Please select product attributes before purchasing~~
Ship to
It is expected to arrive within and will cost
€
EUR
to ship
This item can't be shipped to this Country/Region
Bundles
${ meal.bage }
${ meal.title }
${ meal.skus }
${ sku.name }:
${ skuVal }
People who bought this item also bought
Worried that print quality coming from the open-framed Ender 3(Pro) or Ender 3 V2 and Ender 5 will be negatively affected by the external environment?
Size(Expanded overall dimensions):
Small - 48x60x72cm for Ender 3, Ender-3Pro, Ender-3V2
Large Warm Enclosure Size: 750mm×700mm×900mm
Applicable 3D Printer Specification: Ender-2, Ender-2 Pro Ender-3, Ender-3S, Ender-3 Pro, Ender-3 Max, Ender-3 V2, Ender-3 S1, Ender-3 S1 Pro, Ender-3 S1 Plus Ender-5, Ender-5S, Ender-5 Pro, Ender-5 Plus, Ender-6, Ender-7 CR-10, CR-10S, CR-10 Mini, CR-10 V2, CR-10 V3, CR-10pro, CR-10pro V2, CR-X, CR-X Pro CR-6 SE, CR-10 Smart, CR-10 Smart Pro
Dimensions: 29.5*27.5*35.4" (750x700x900mm). It is compatible with Ender3 V2/Ender5/5 Pro/5Plus, CR-10/10V2/10S/10S PRO/10MINI,CR-X/CR-20(NOTE: Not for CR-10 MAX/CR-6Max). Confirming your printer's size firstly.
3D Printer Enclosure Advantage:
- Quick and easy installation: Folding storage, easy to carry, multi-faceted observation, reserved tool pockets. Economical 3D printing room!
- Constant Temperature: Keep a constant temperature printing environment, reduce the impact of printed products when low-- temperature weather, improve printing stability.
- Dustproof and good noise reduction: The interior uses Pure aluminum film and flame-retardant appearance material. Technically, if in a fire, it will melt and not fire itself of the enclosure, and will not spread.
- Stable Structure: Equipped with a selection of Iron pipes, stable structure, and abundant space.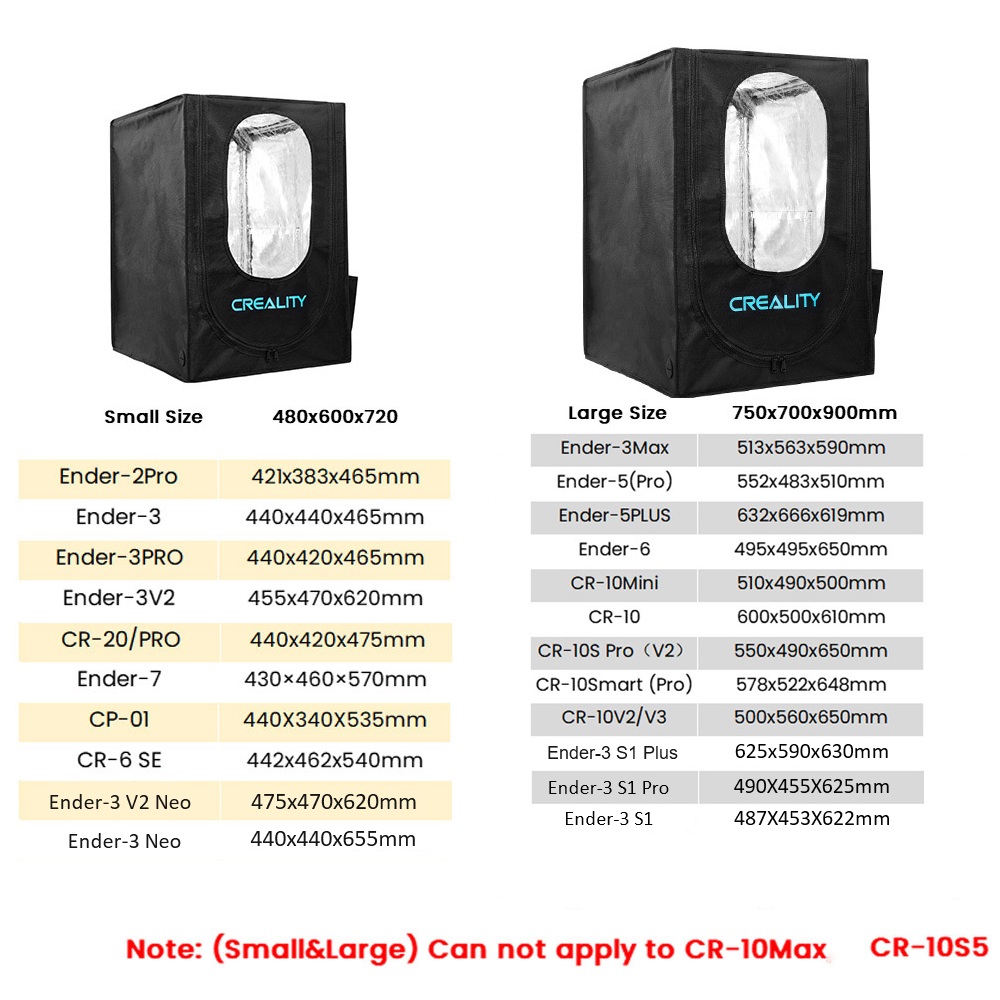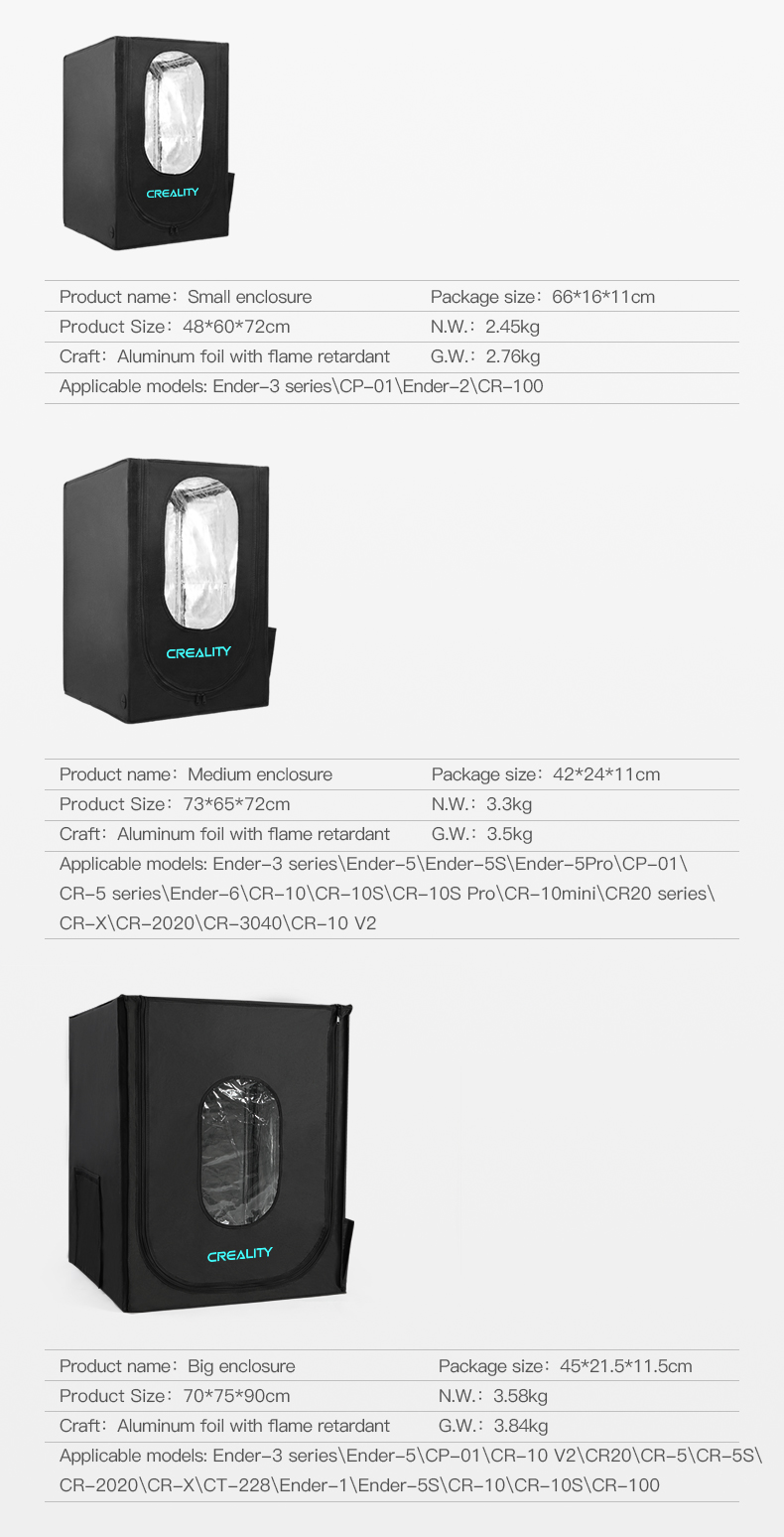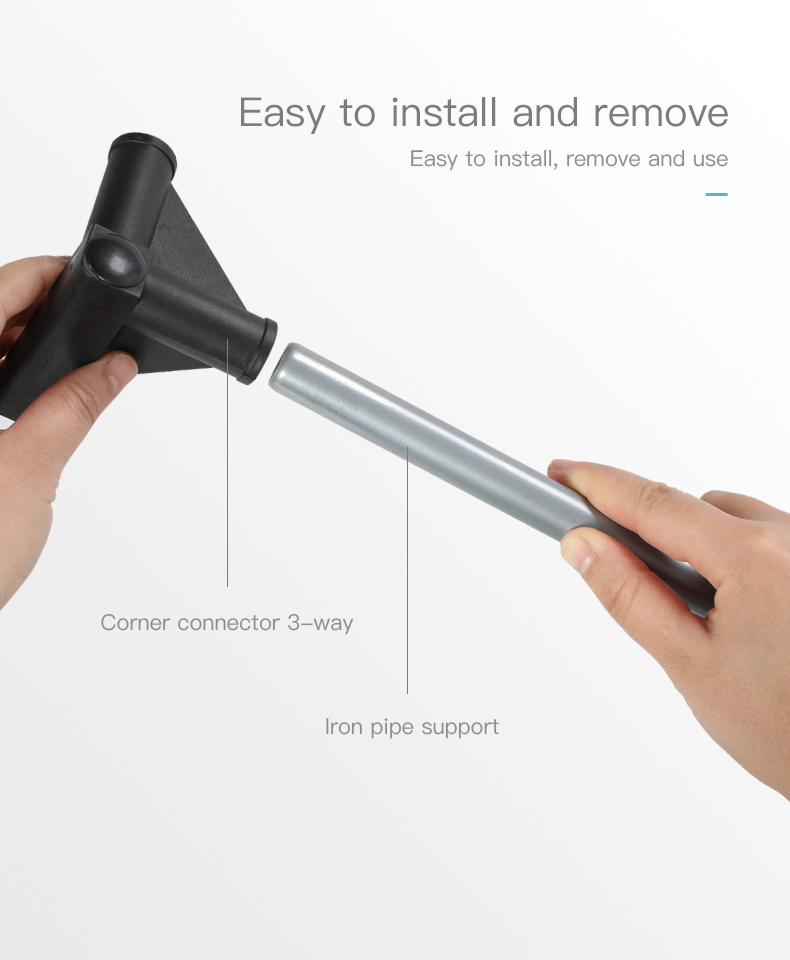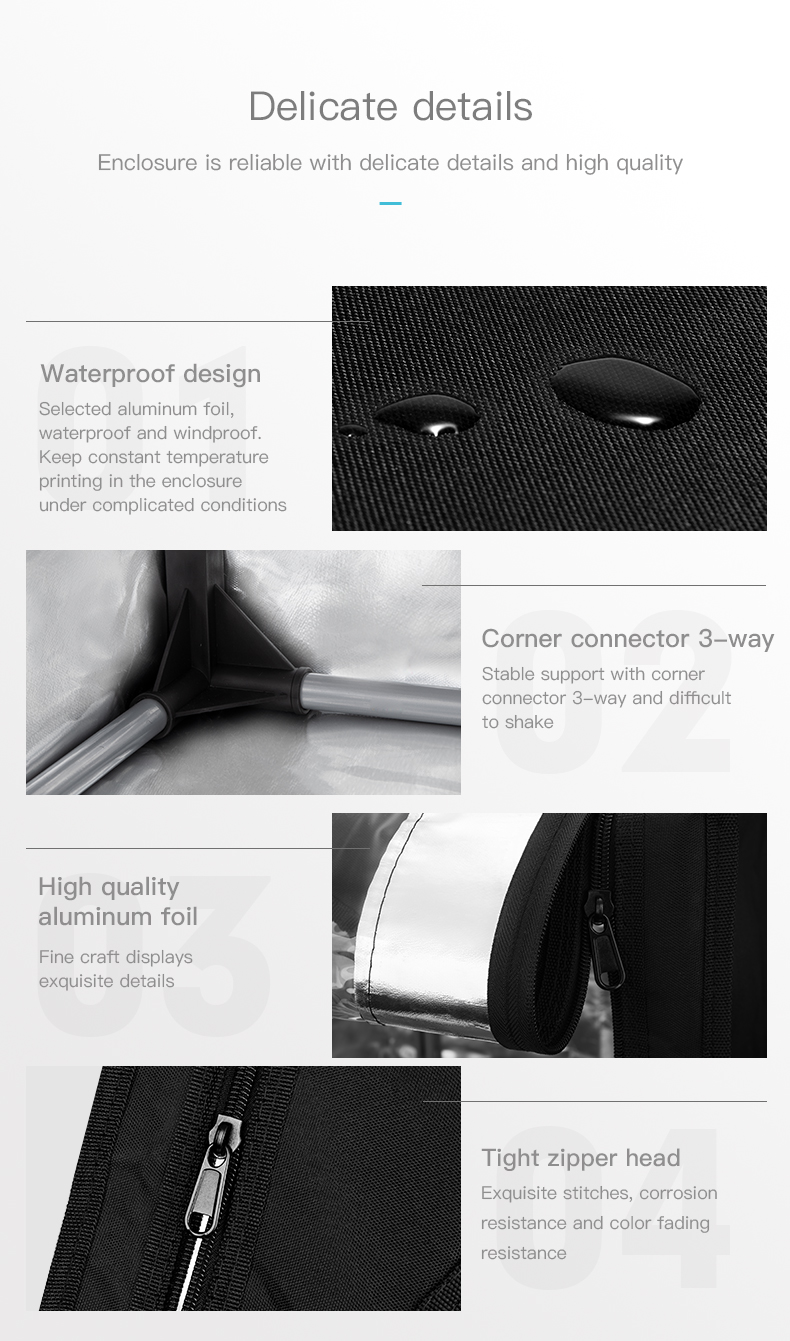 Customer Reviews
Write A Review
Ask A Question
Reviews (0)
Questions (0)