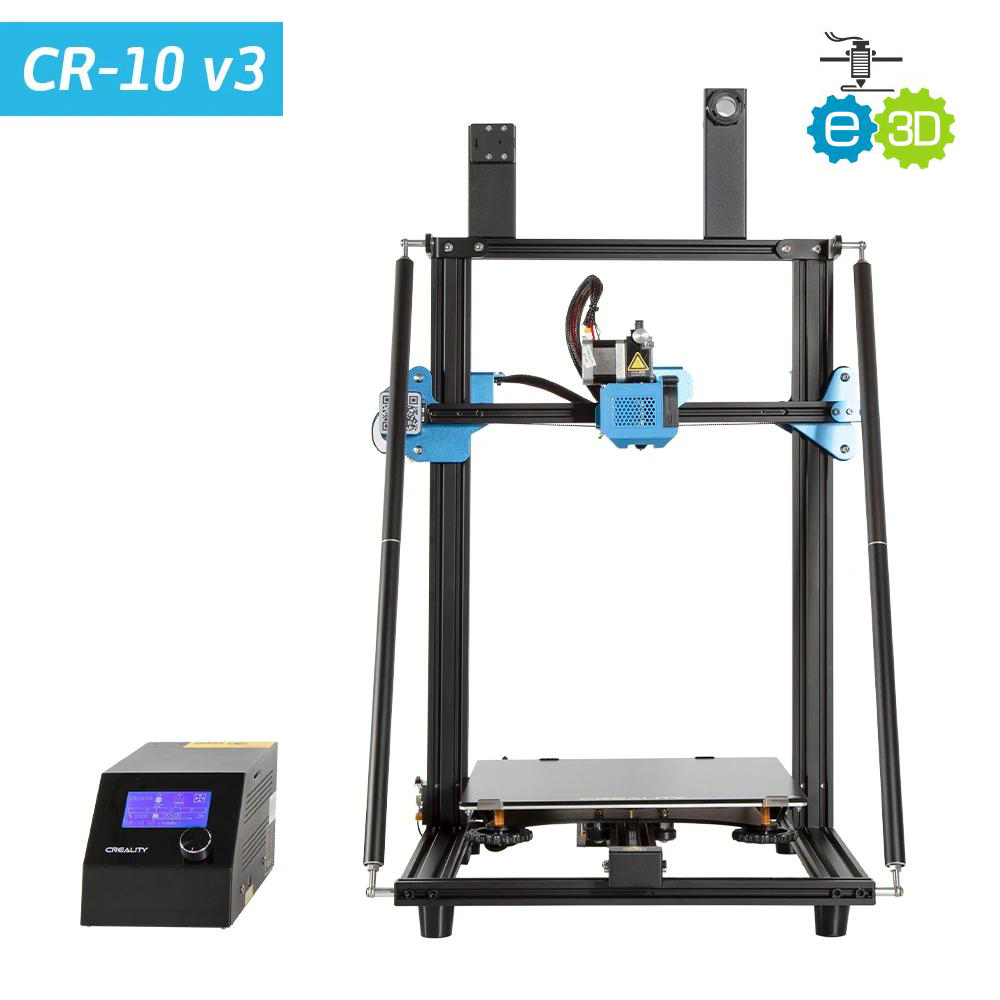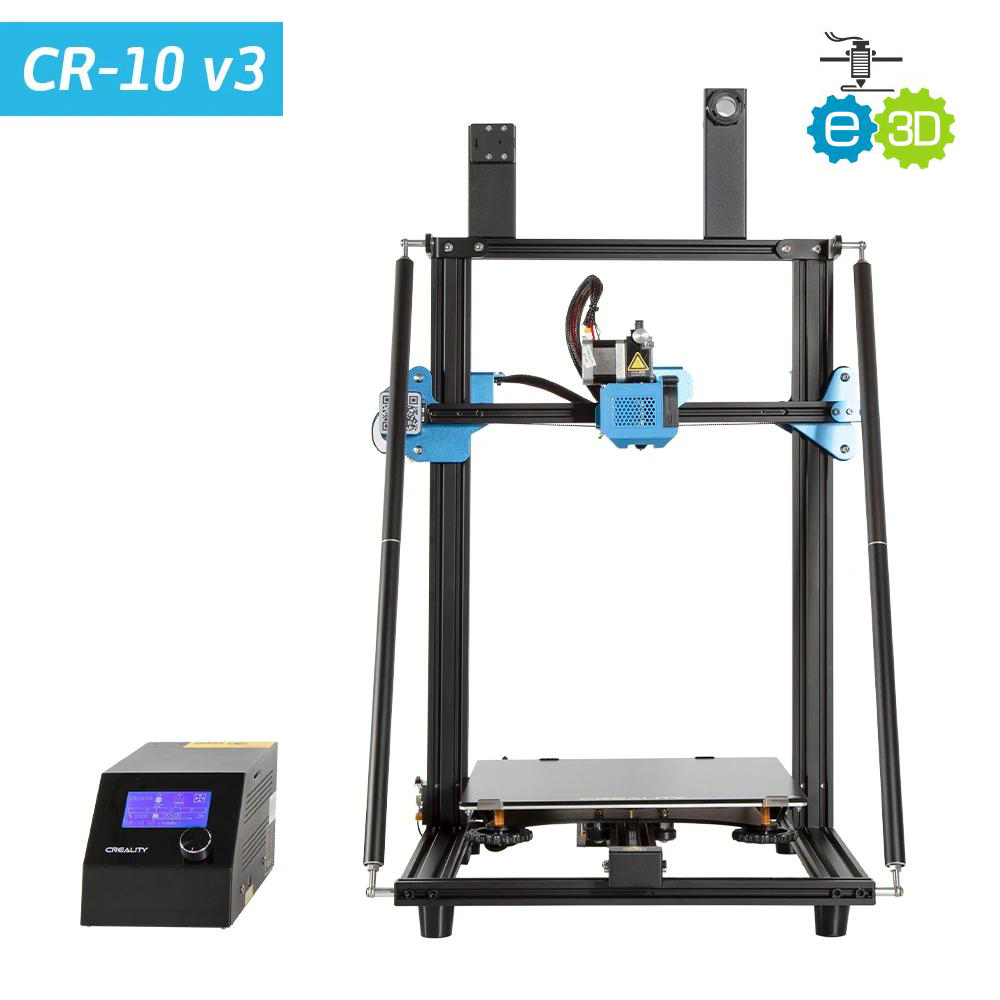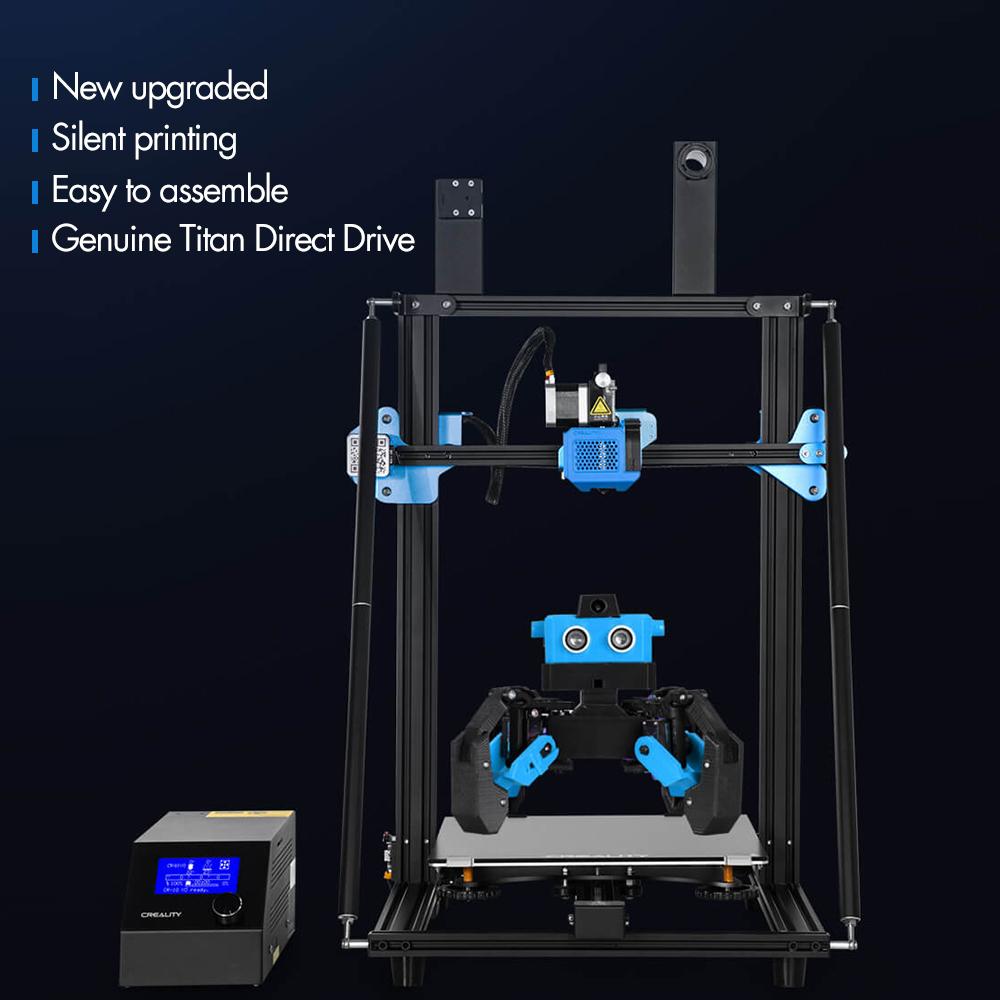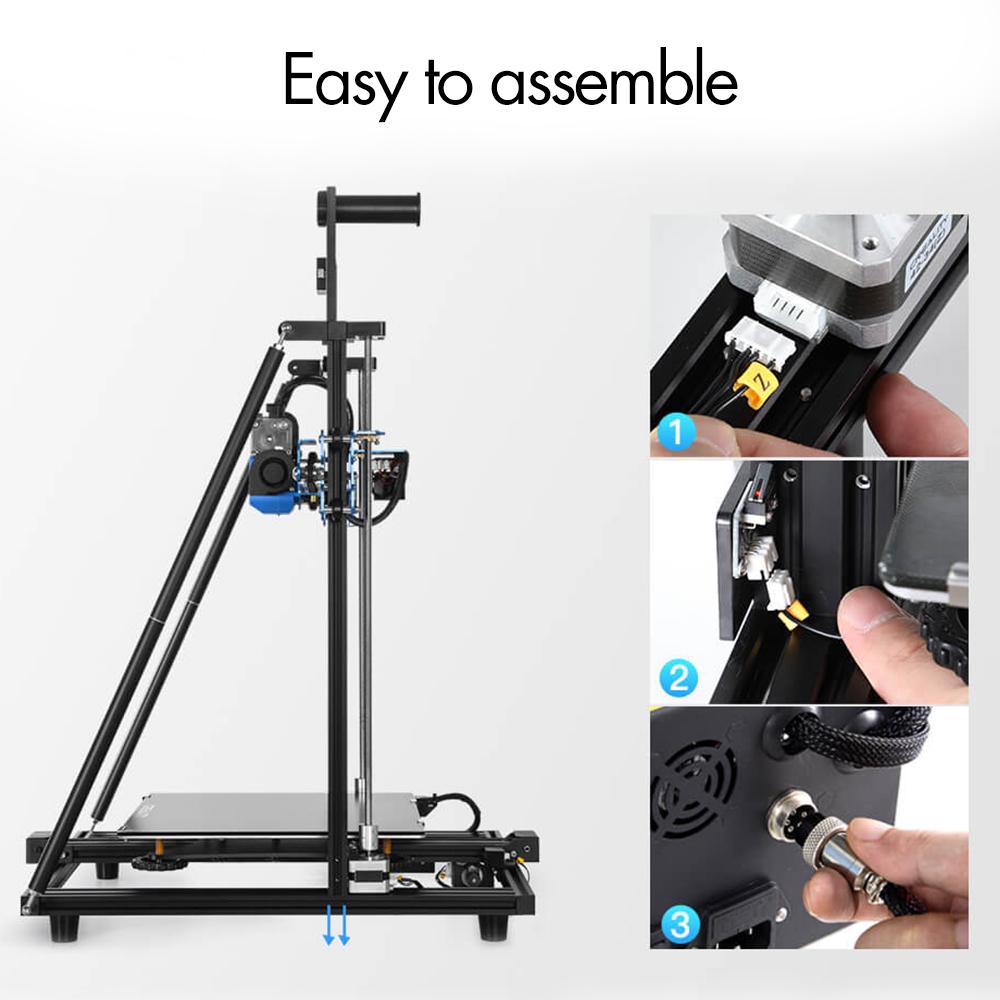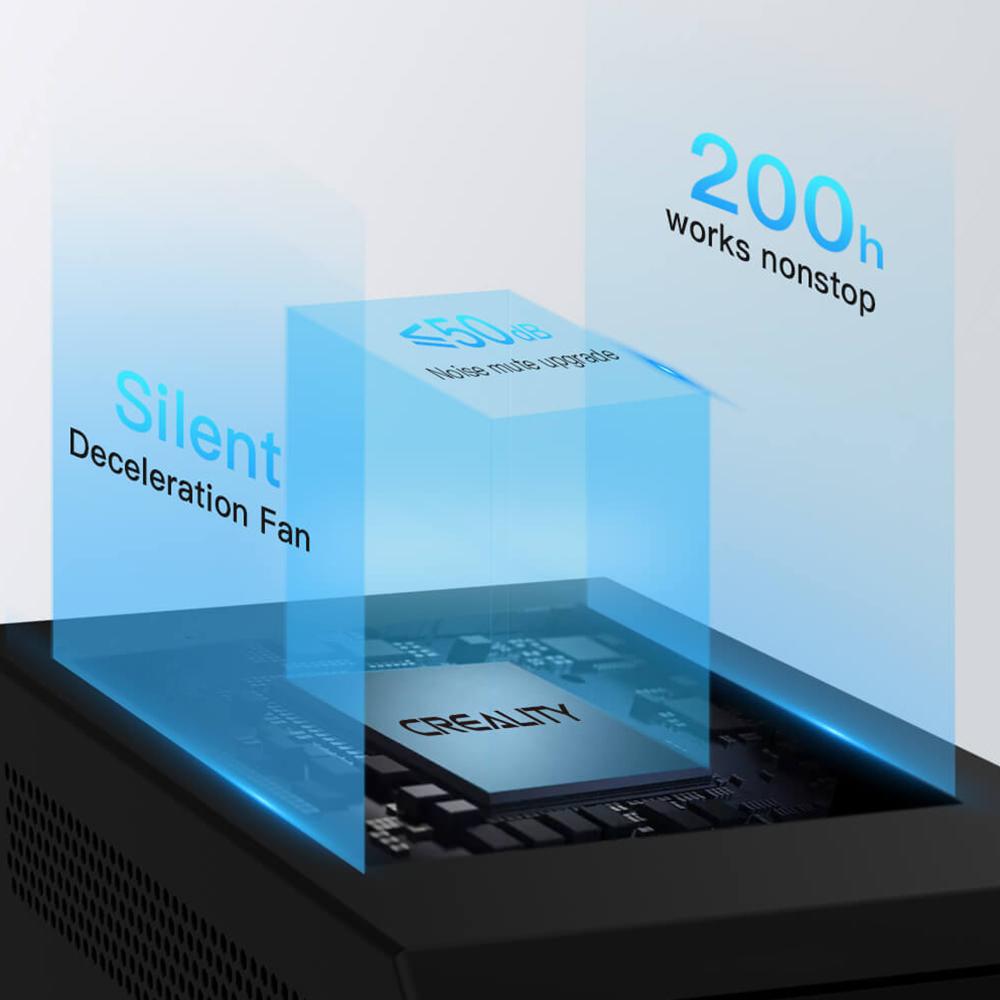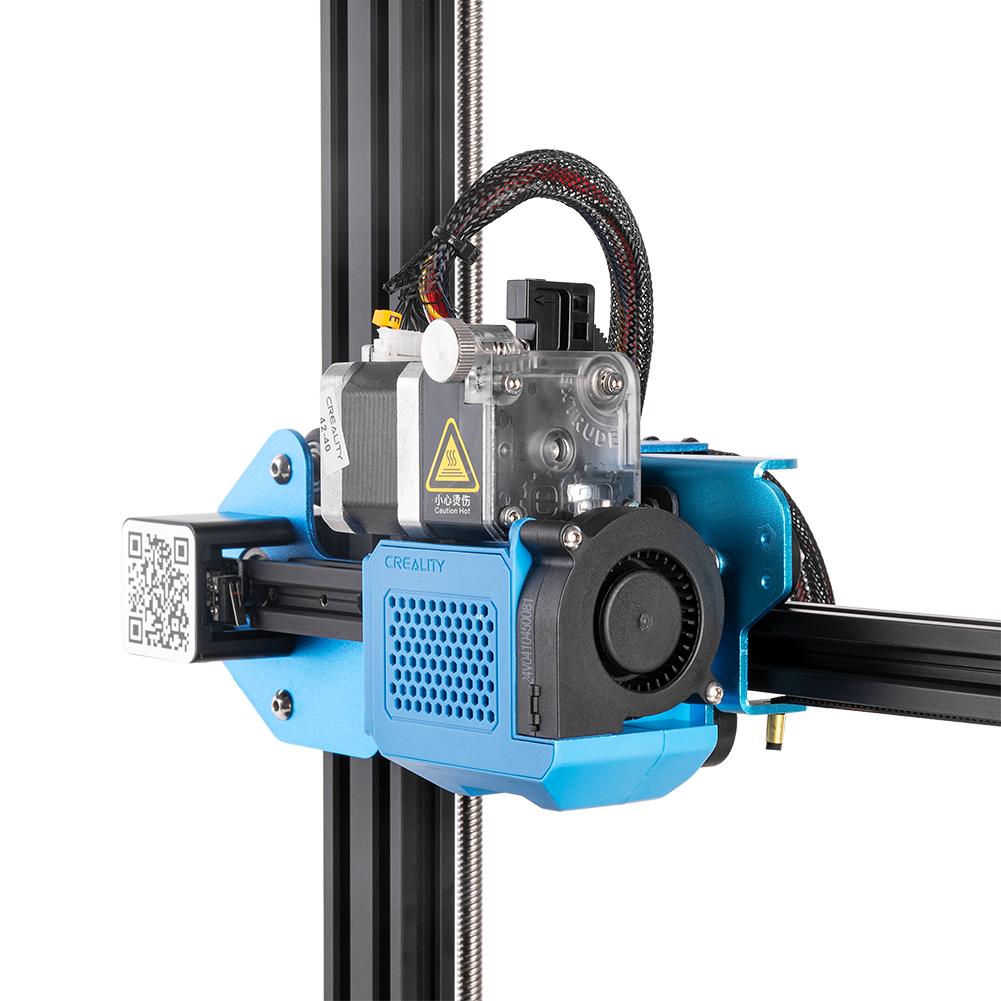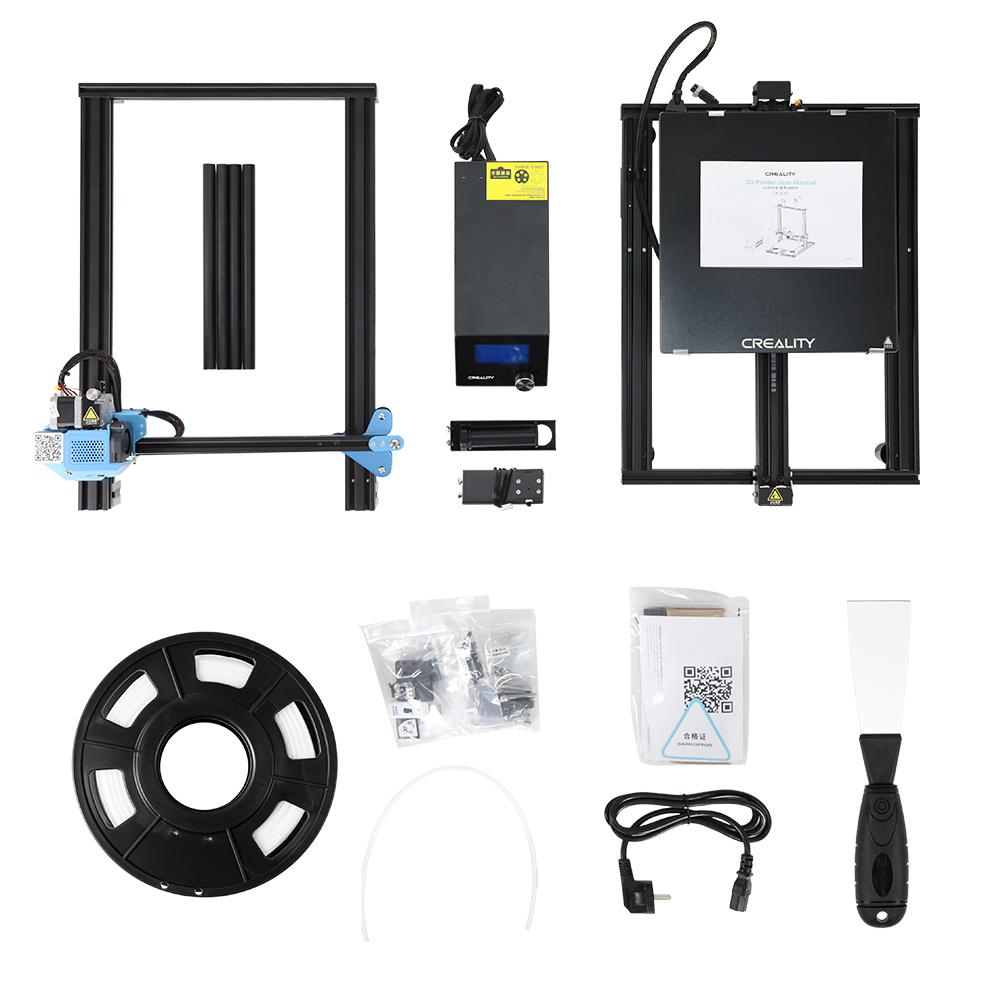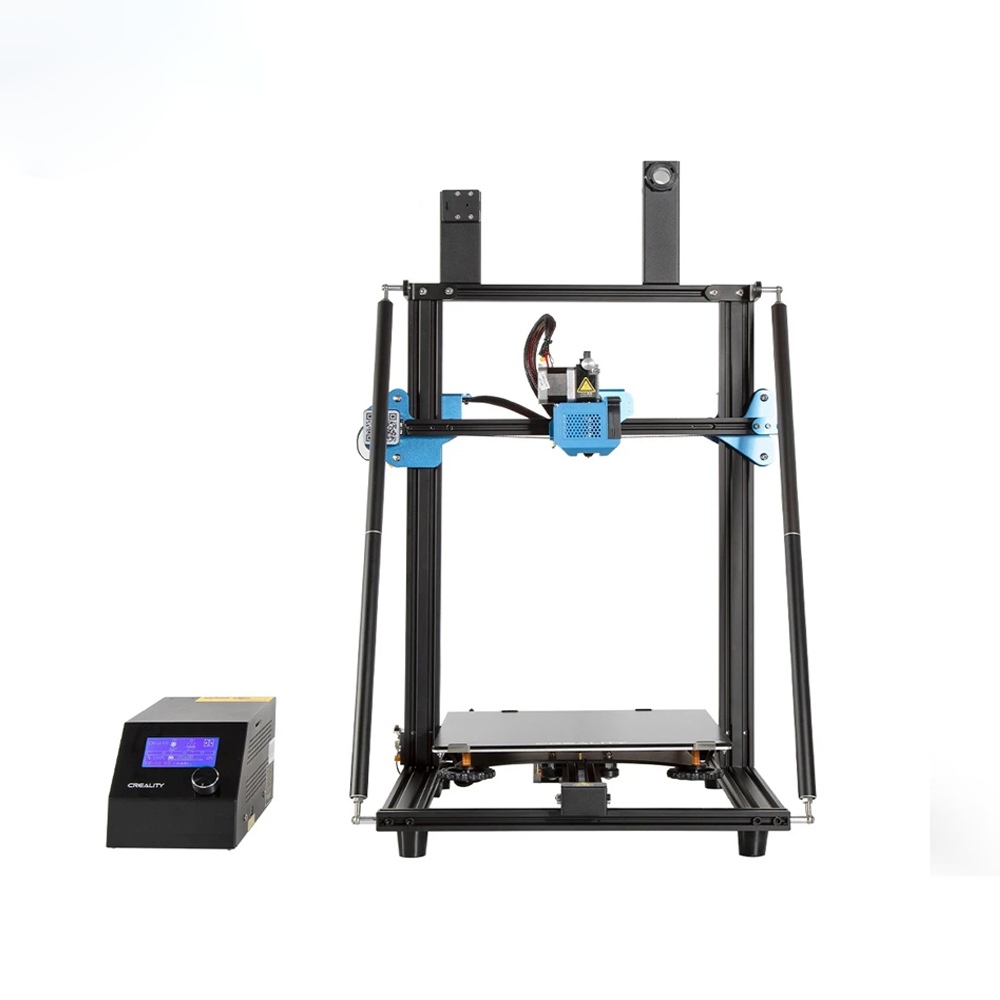 CR-10 V3 3D Direct Drive Extruder Printer | Manual/Auto-Leveling Device
Model-2

Please select product butes before purchasing~~
Ship to
It is expected to arrive within and will cost
€
EUR
to ship
This item can't be shipped to this Country/Region
Bundles
${ meal.bage }
${ meal.title }
${ meal.skus }
${ sku.name }:
${ skuVal }
People who bought this item also bought
CR-10 V3 3D Direct Drive Extruder Printer
Direct Titan extruder: The direct extruder is right above the hot end with little space, enabling the extruder to push the filament directly into the nozzle. Since it minimizes the distance for filament traveling to the hot end, the direct extruder is more helpful and reliable when producing 3D prints with flexible soft filaments like TPU and ABS. Furthermore, the most significant benefit of using a direct extruder is easier filament retraction thus avoiding filament stringing and oozing during printing.
Dual Port Hot Port Cooling Fans: Dual-port cooling fan extruder. Every heat-dissipated and cooling down immediately, reducing plugging and poor spillage ensures high-quality models.
Filament Sensor: This design in Creality 3d printer will save your filaments when a strike occurs.
Upgraded Silent Motherboard: It comes with the TMC2208 ultra-mute drive, performing stable and reducing noise.
Upgraded 24V/350W Mean Well power supply, stable supplying ability, and firm printing.
Manual Leveling(Changeable auto-leveling): CR Touch (Auto-Leveling Device) can be added by yourself, enjoying more fun of DIY your own Creality 3d printer.


CR-10 V3 3D Printer Reviews
CR-10 V3 3D Printer - E3D Direct Drive Extruder 3D Printer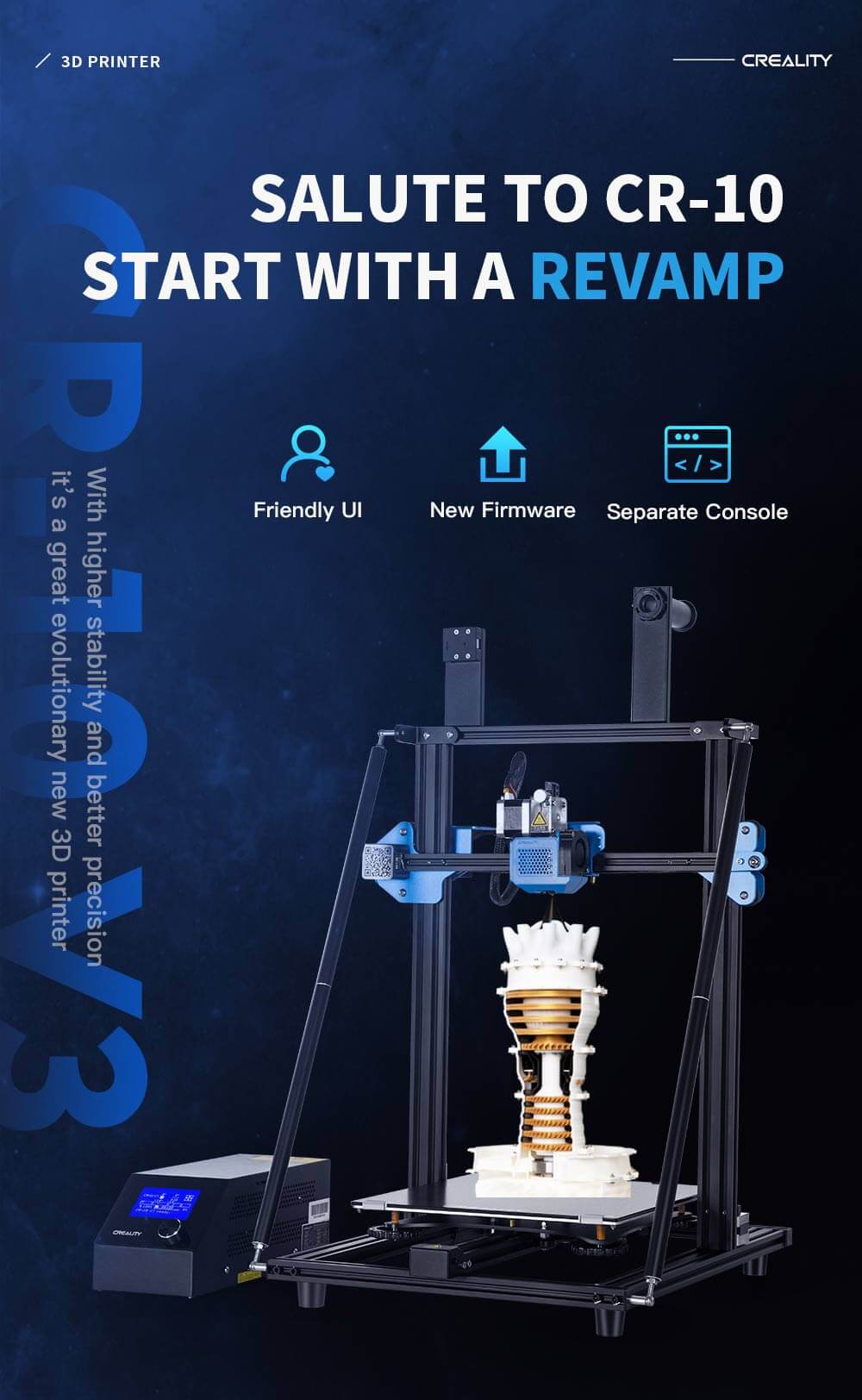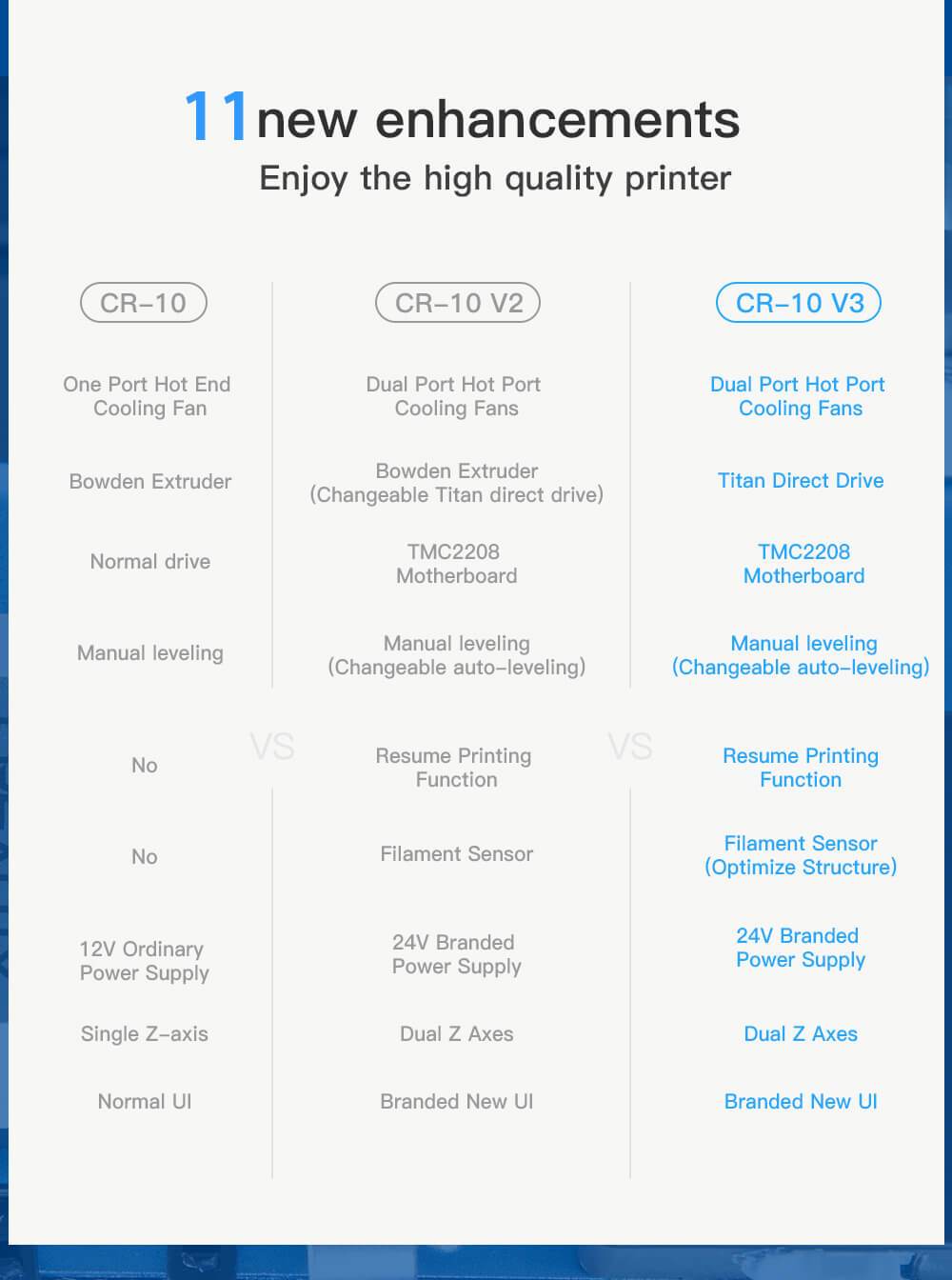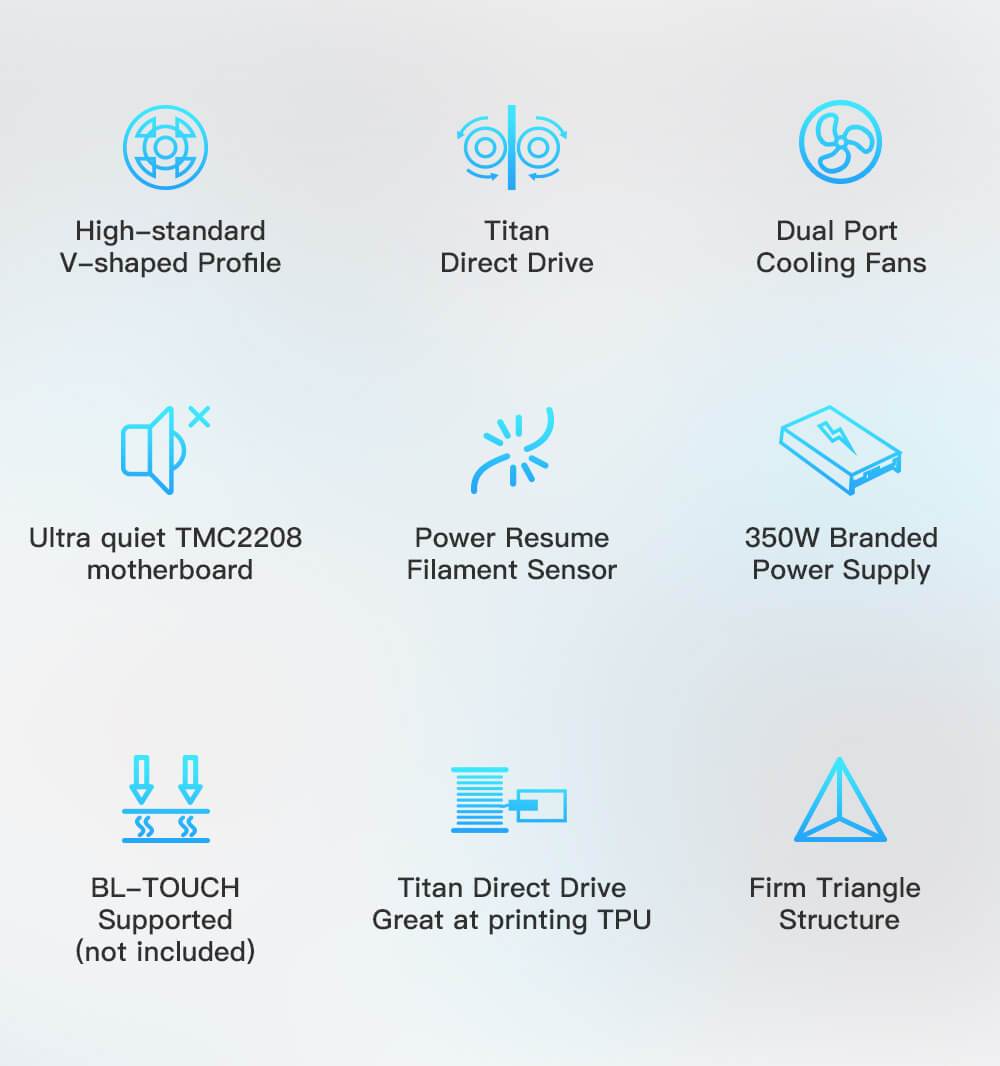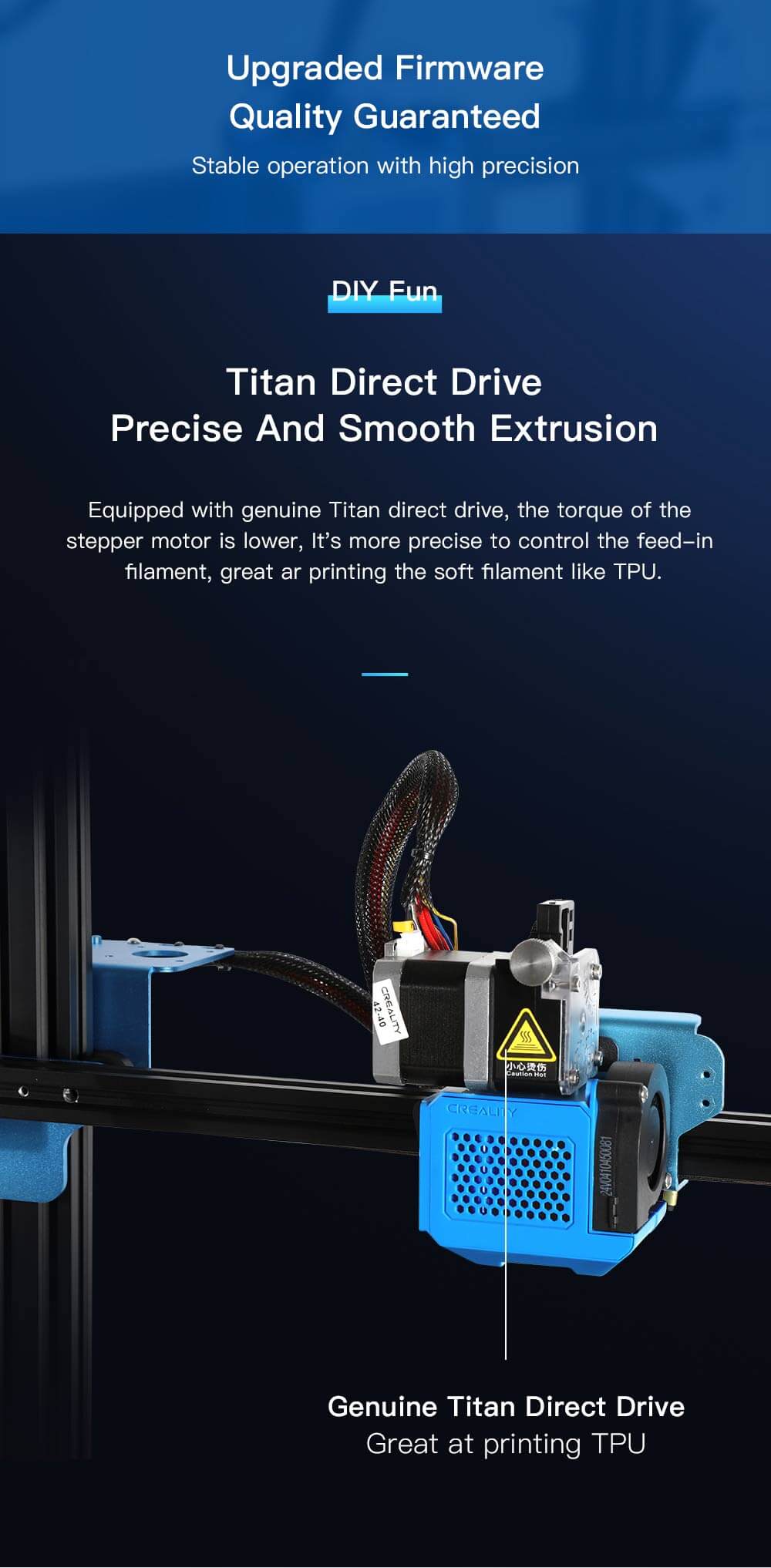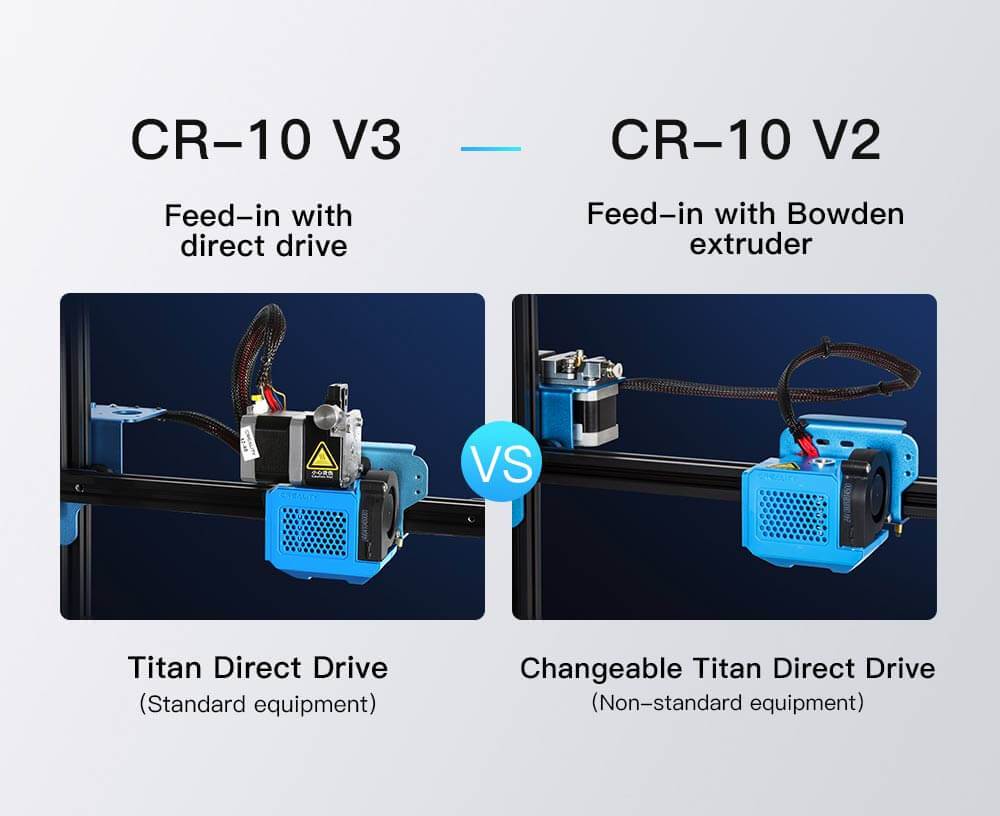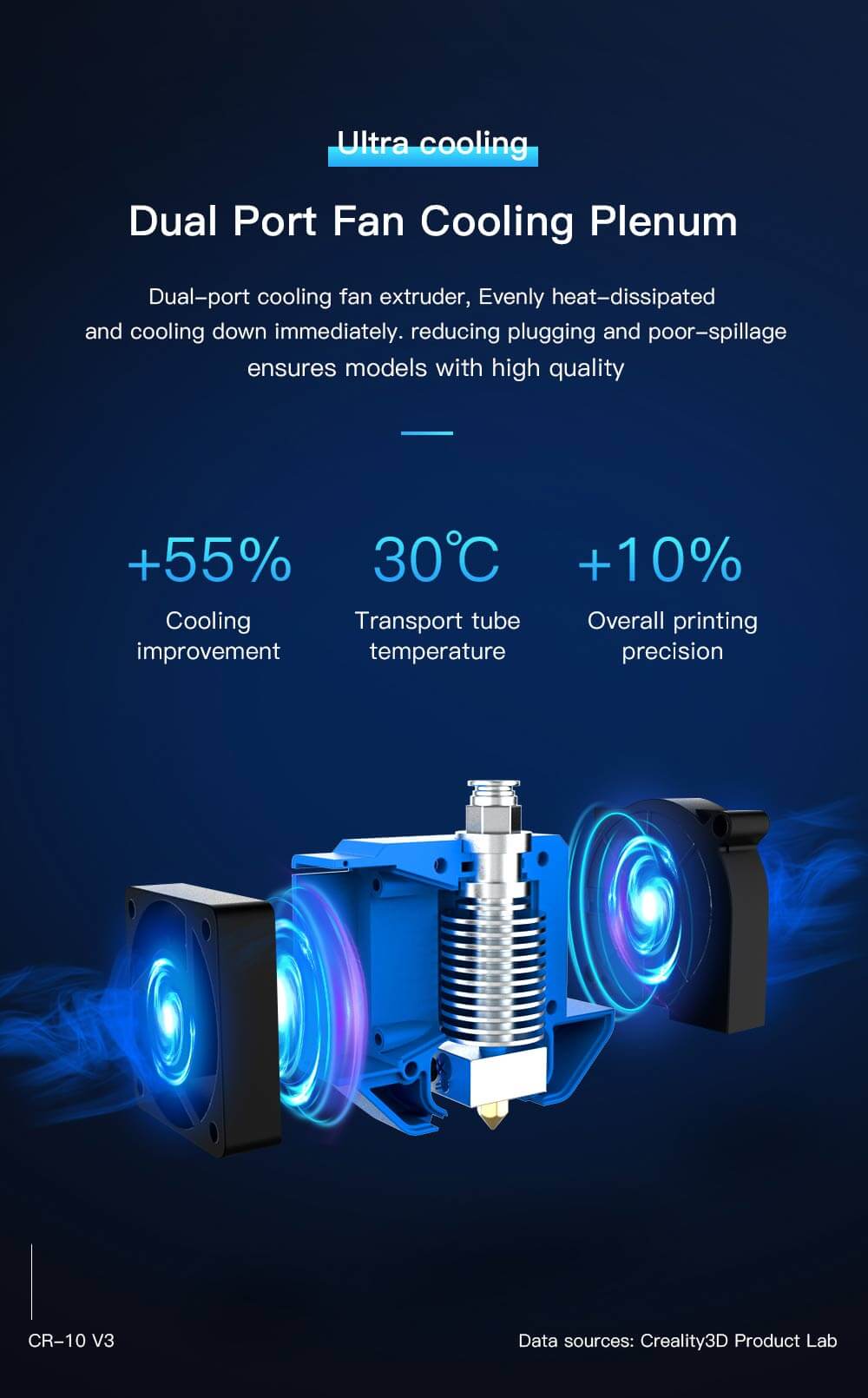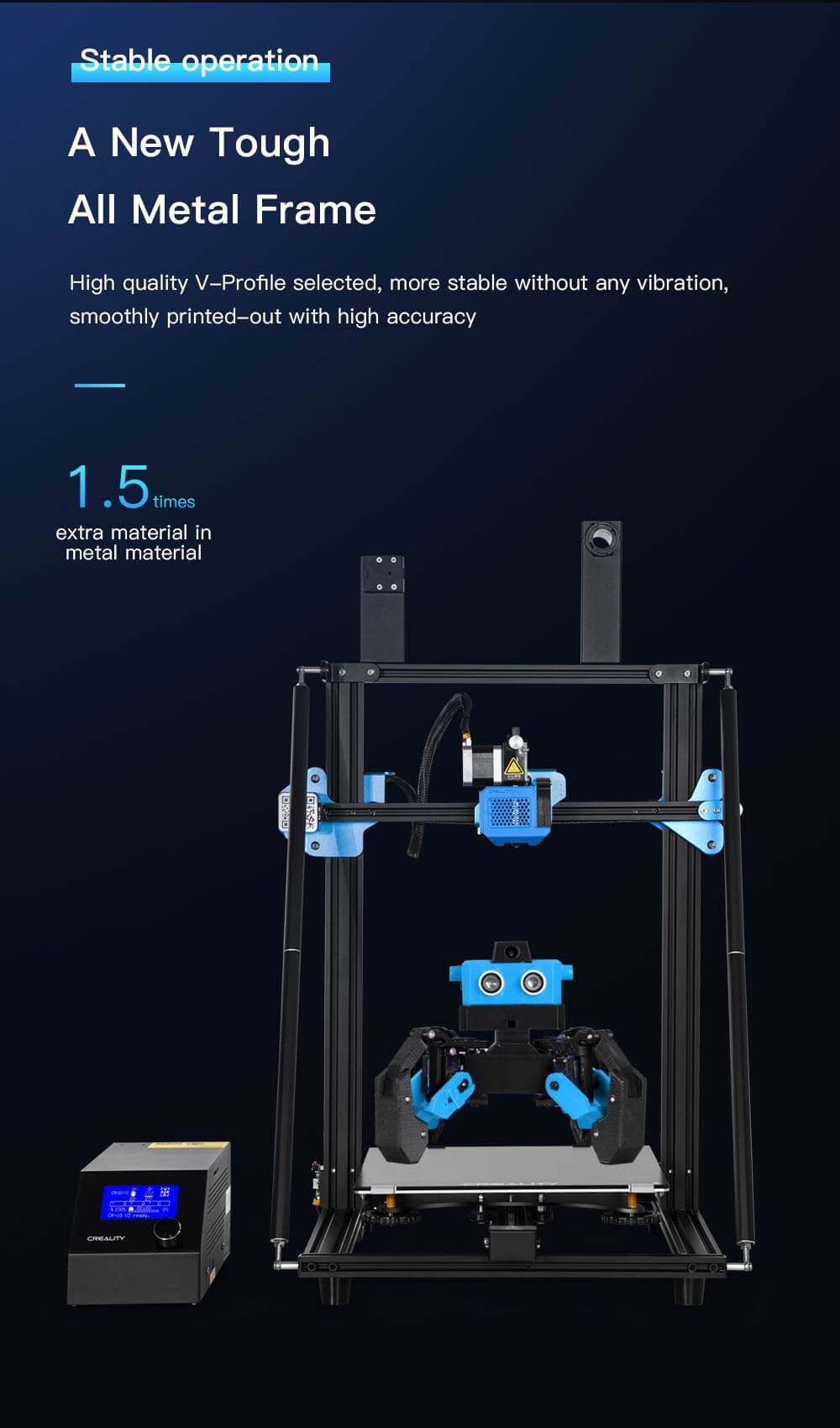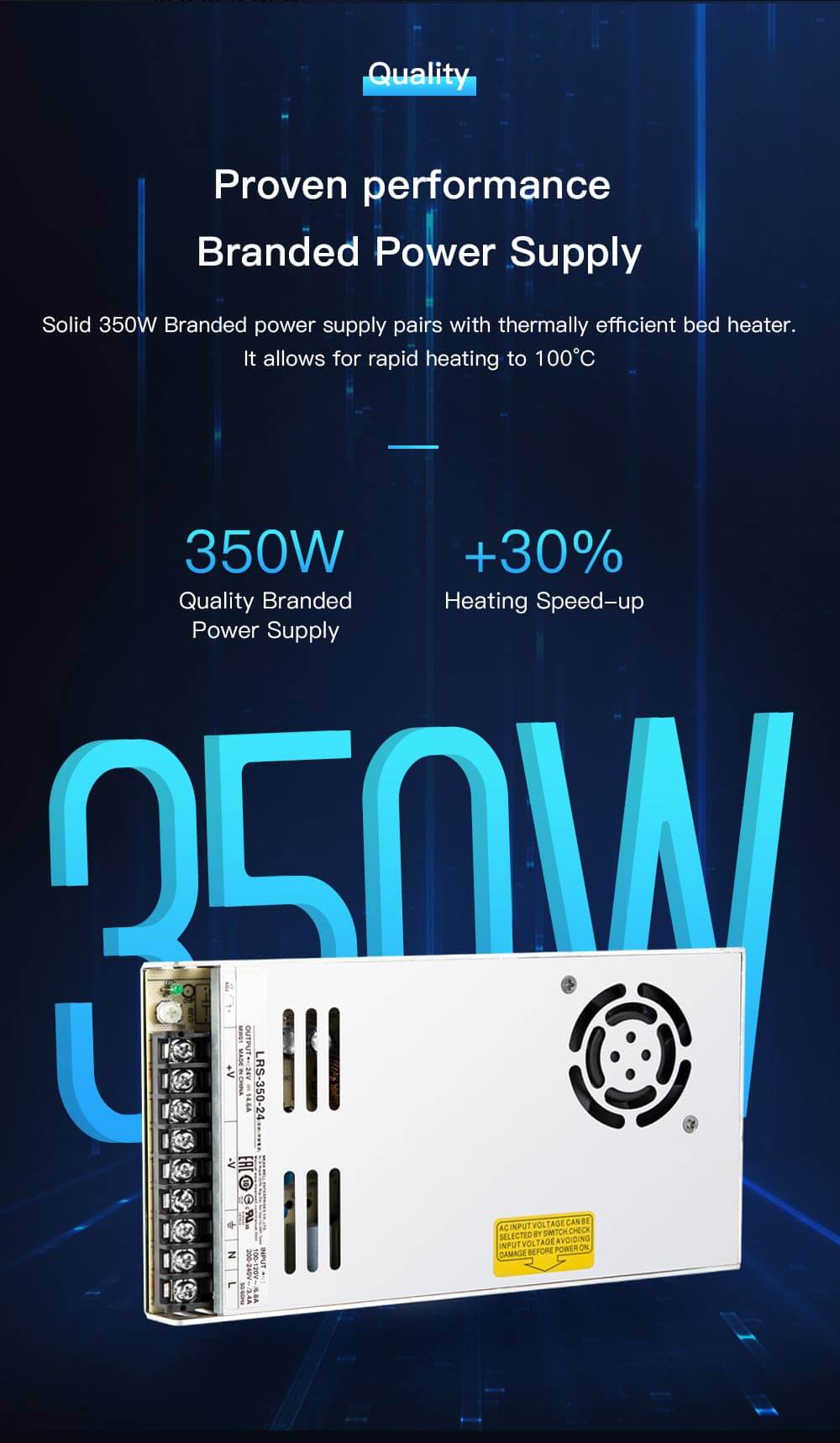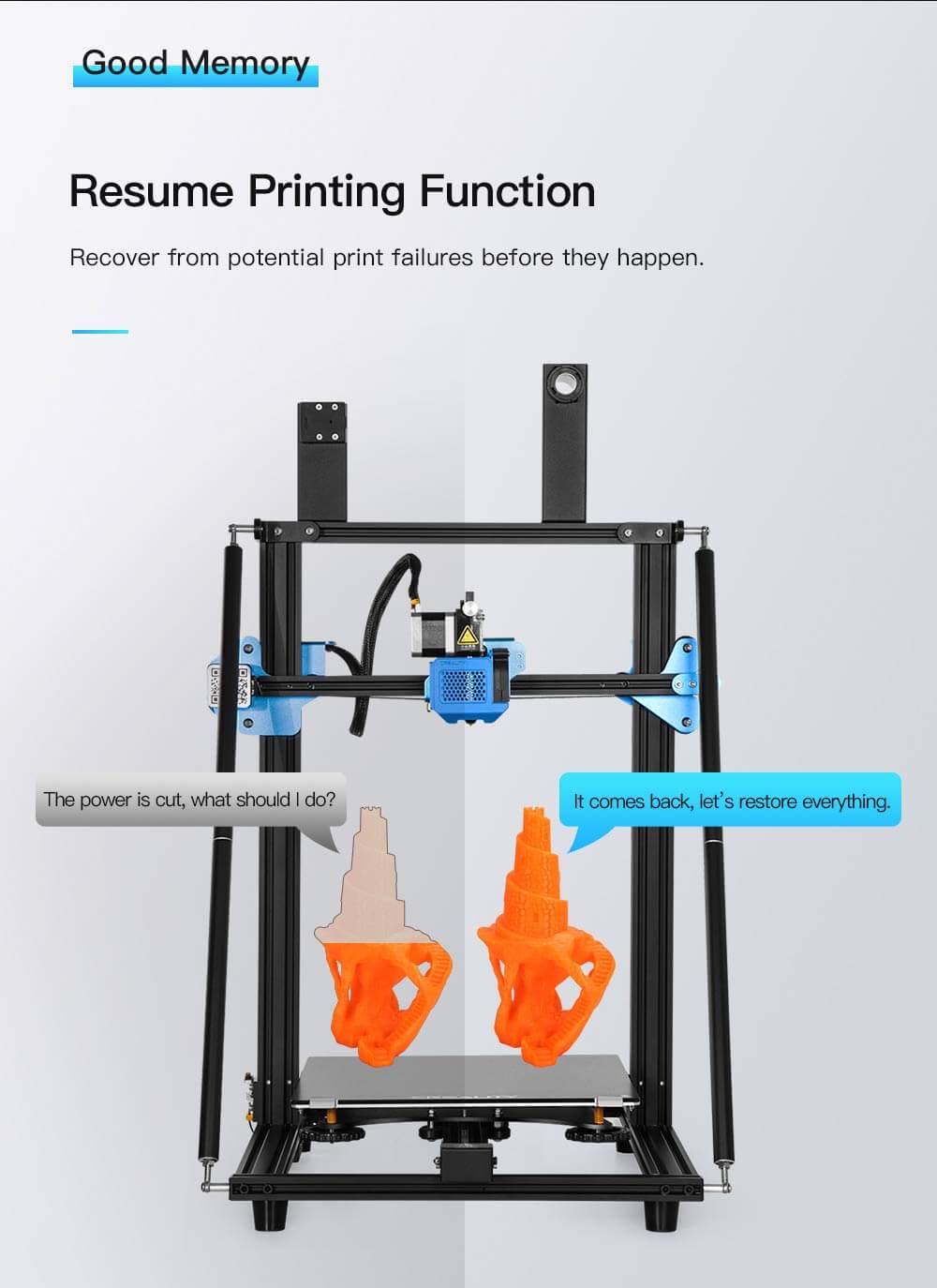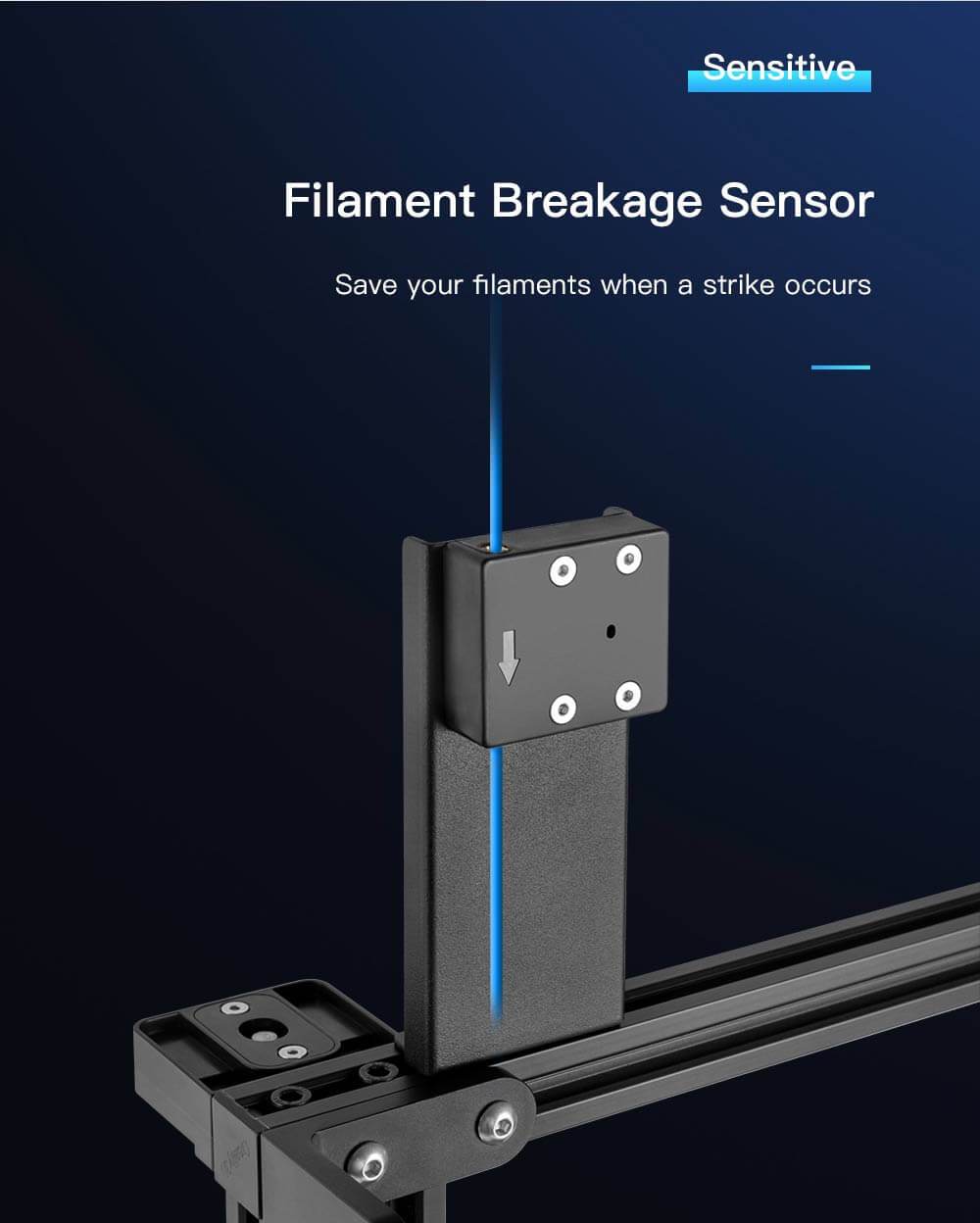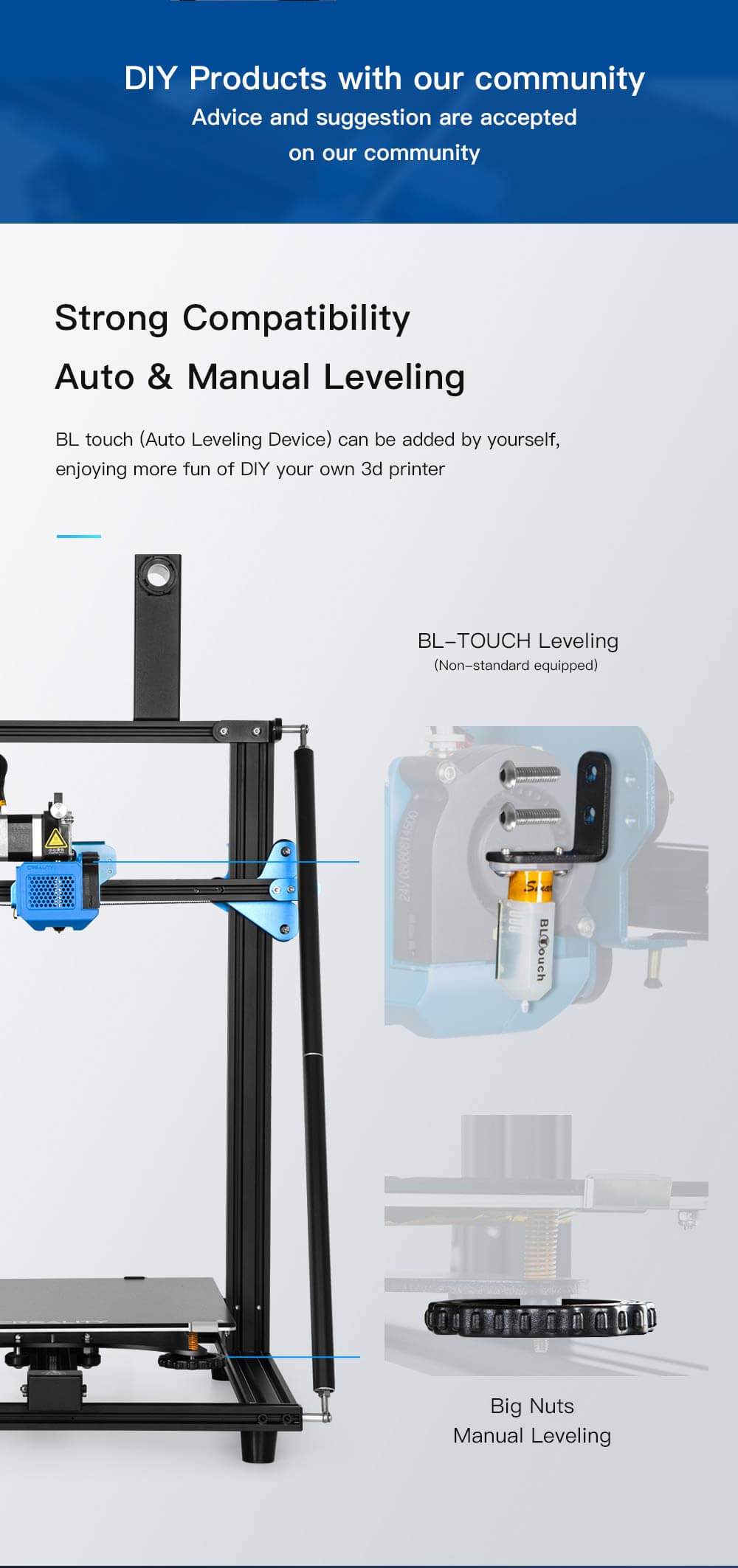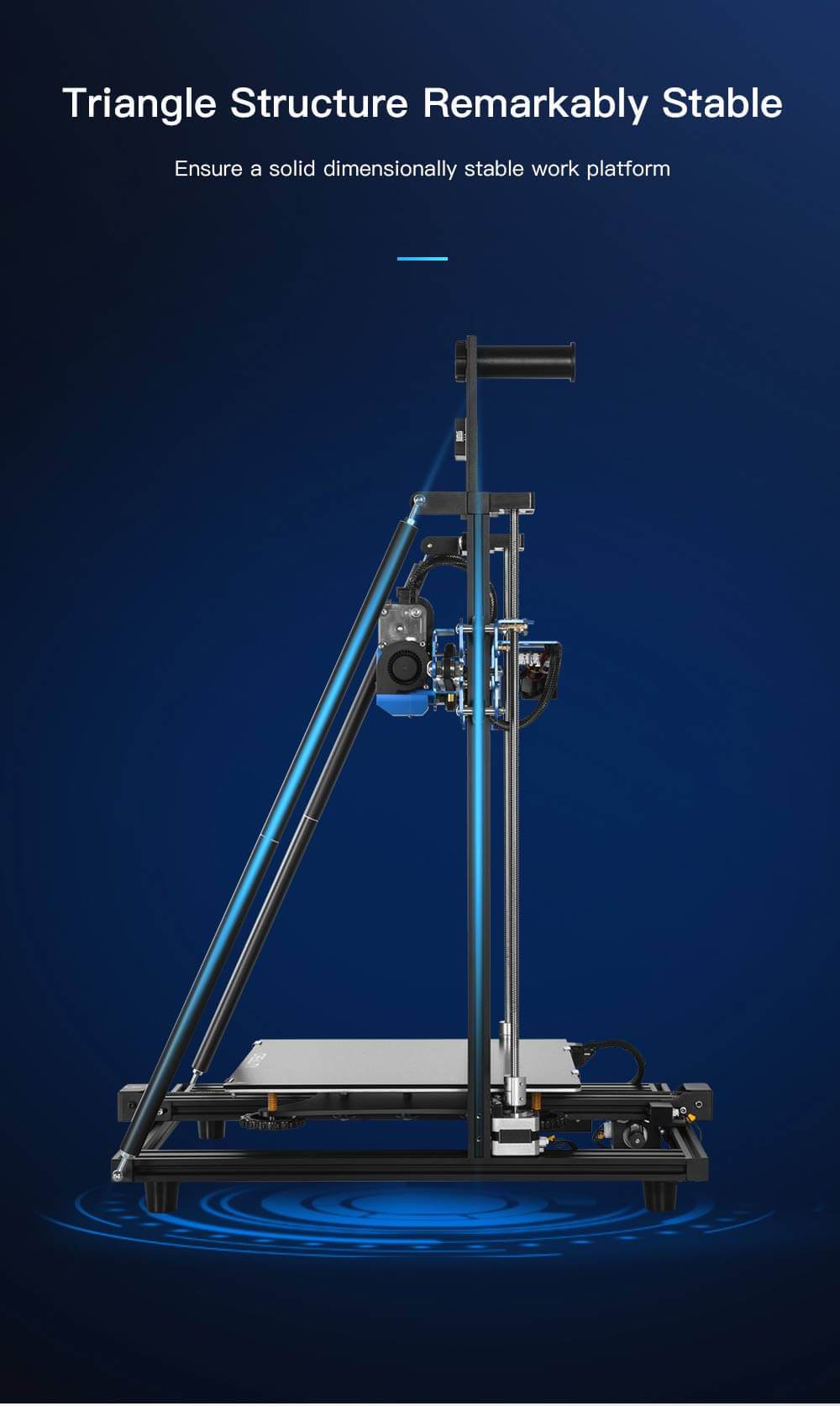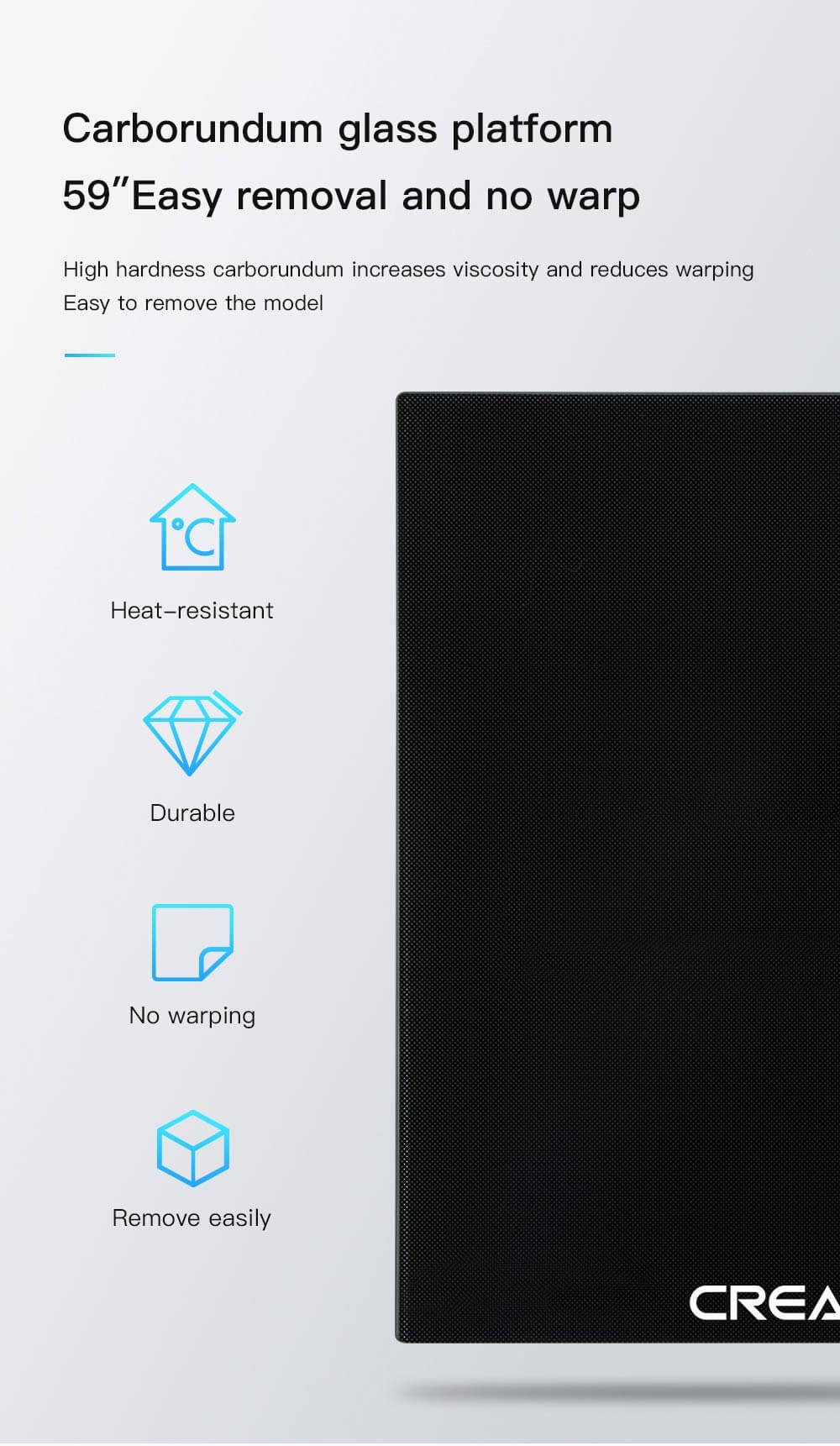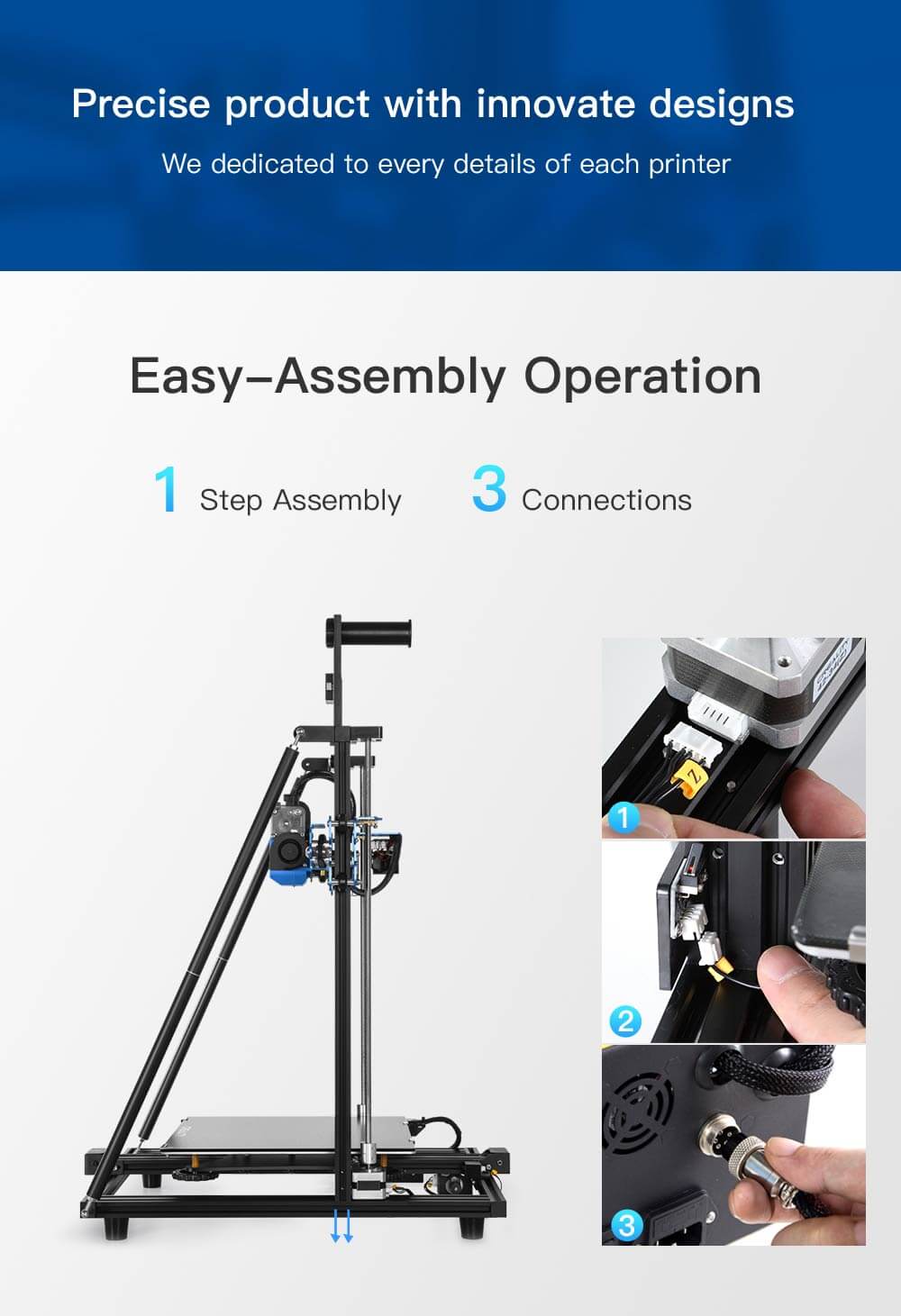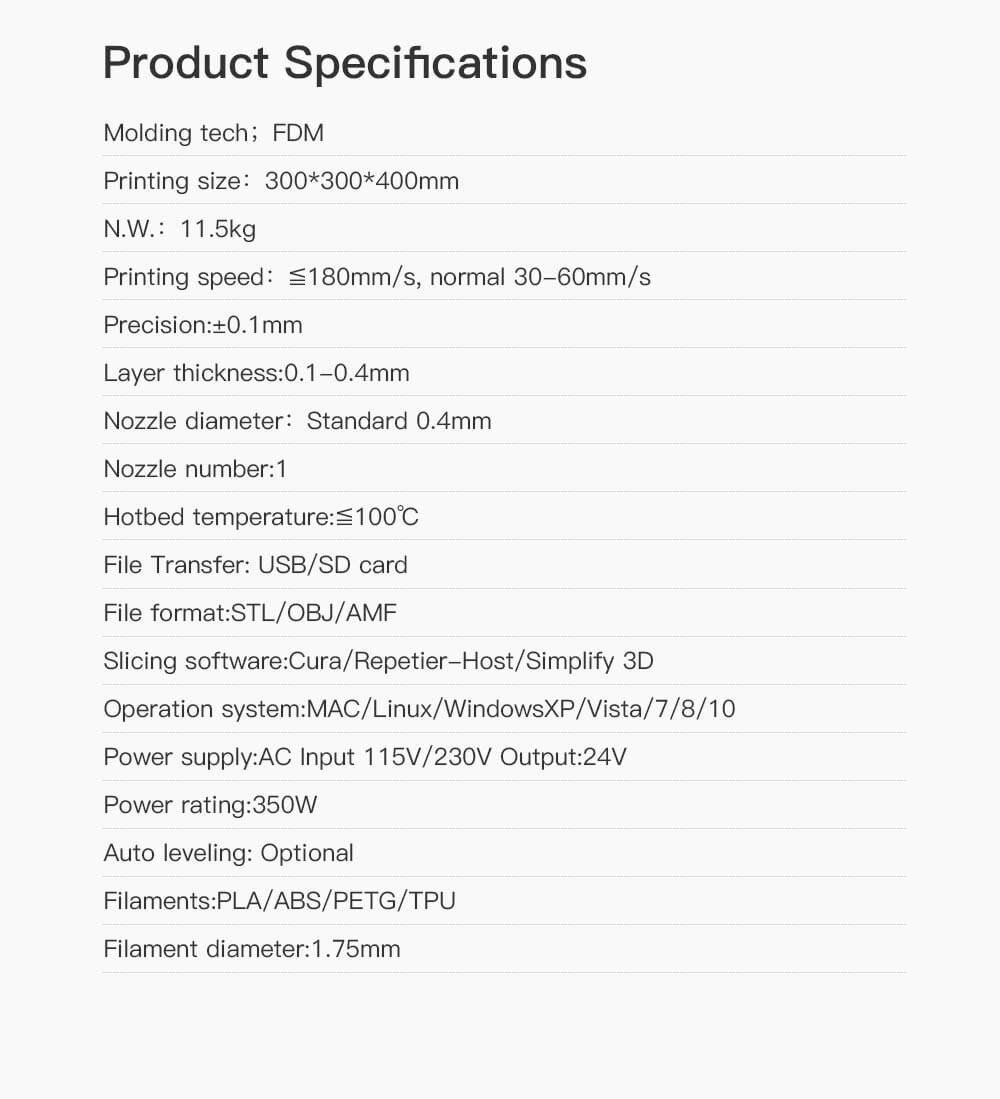 CR-10V3
Mainboard/BL-touch Firmware, SD Card Files, Video Tutorial
Download
Customer Reviews
Write A Review
Ask A Question
Reviews (3)
Questions (0)