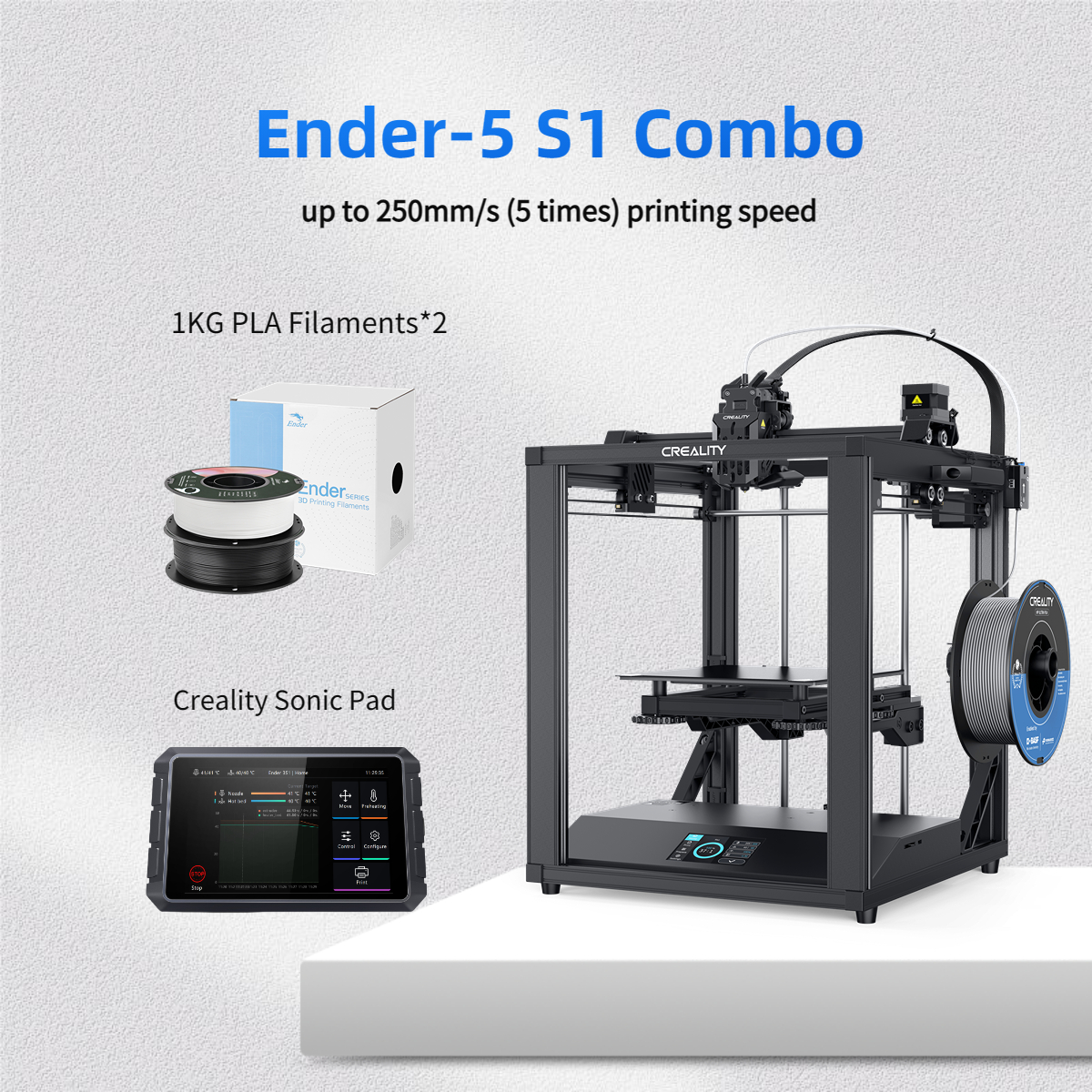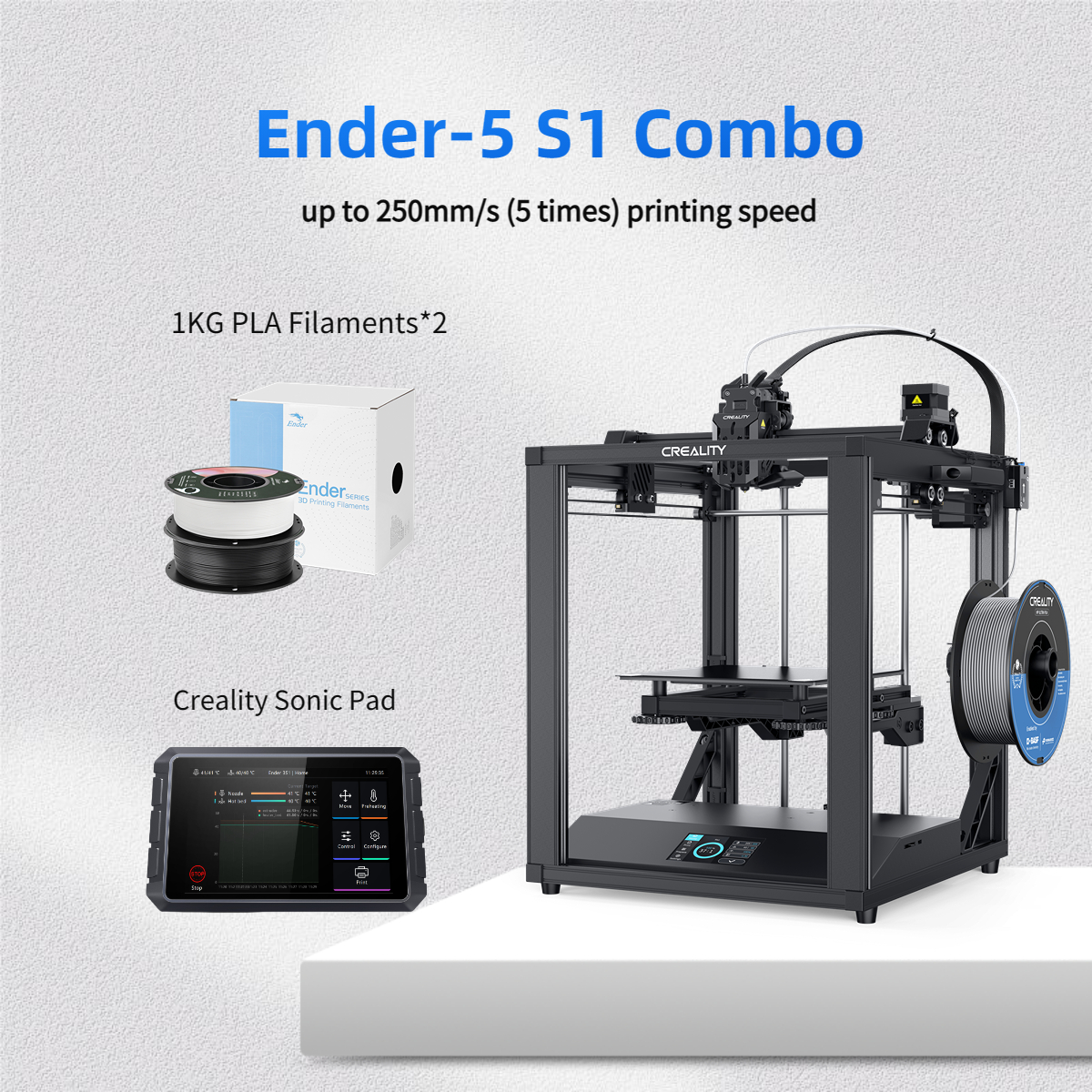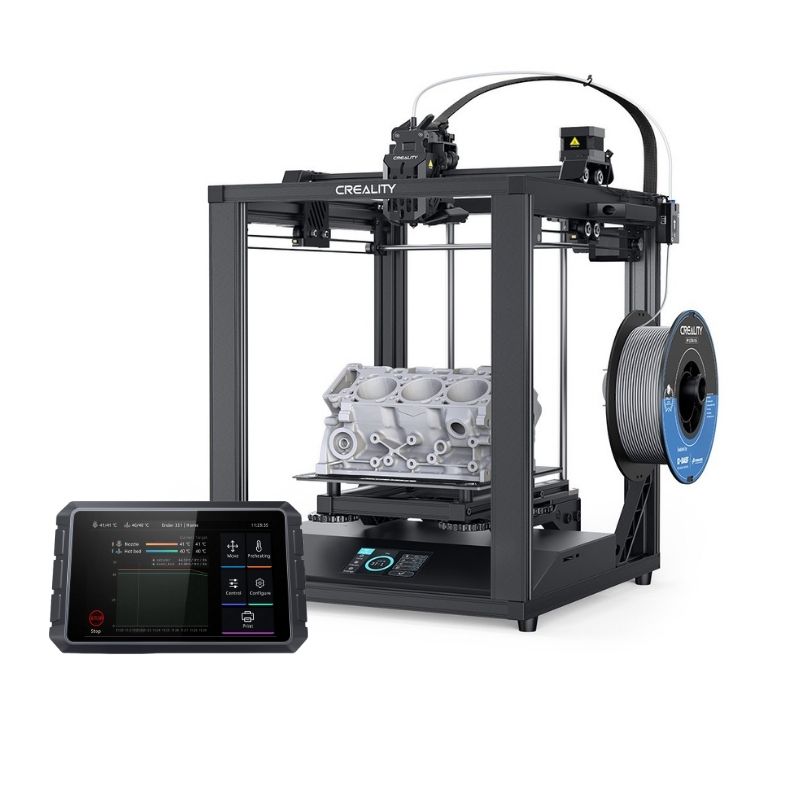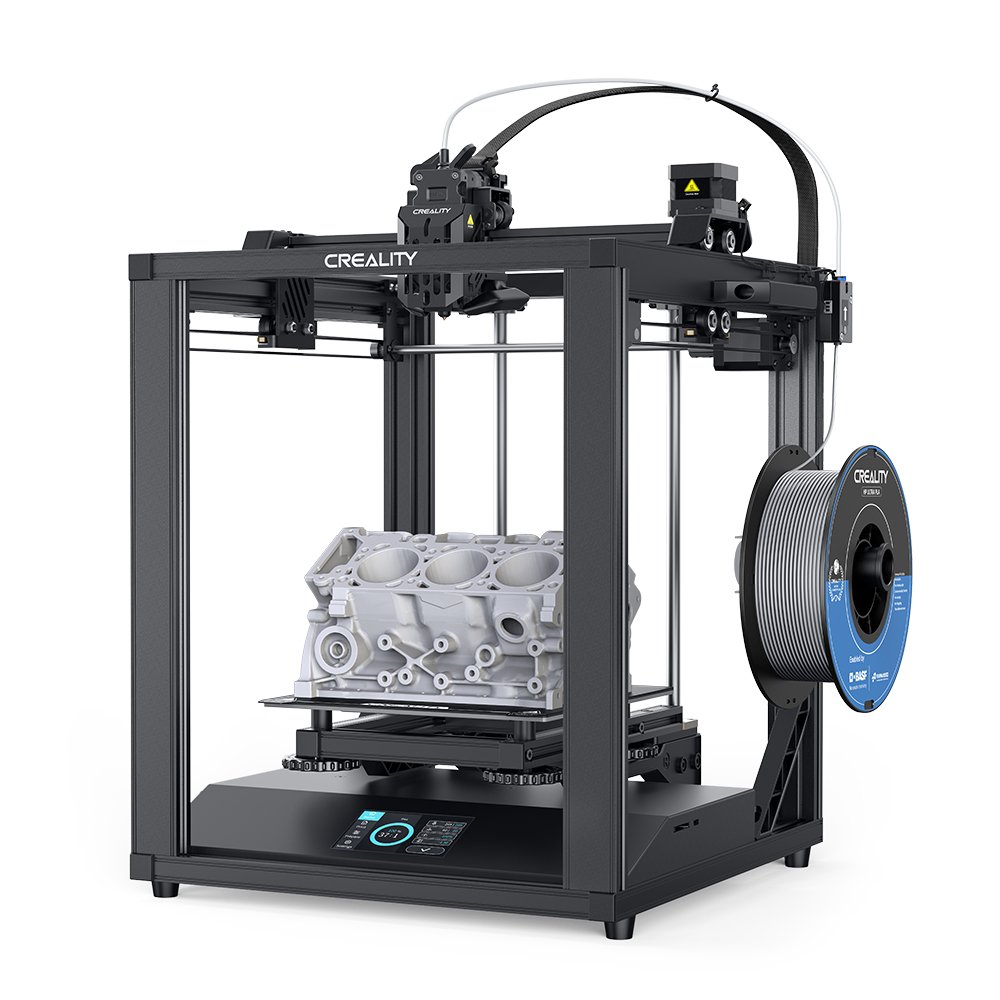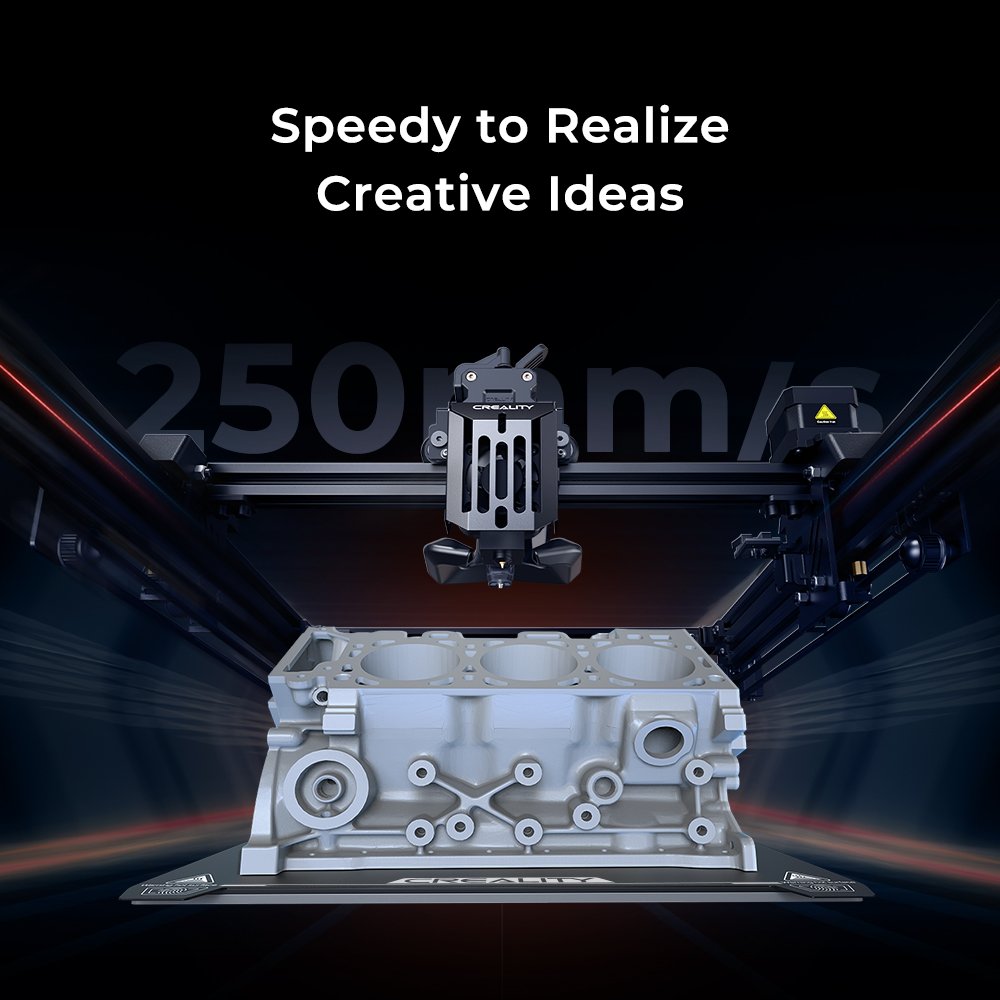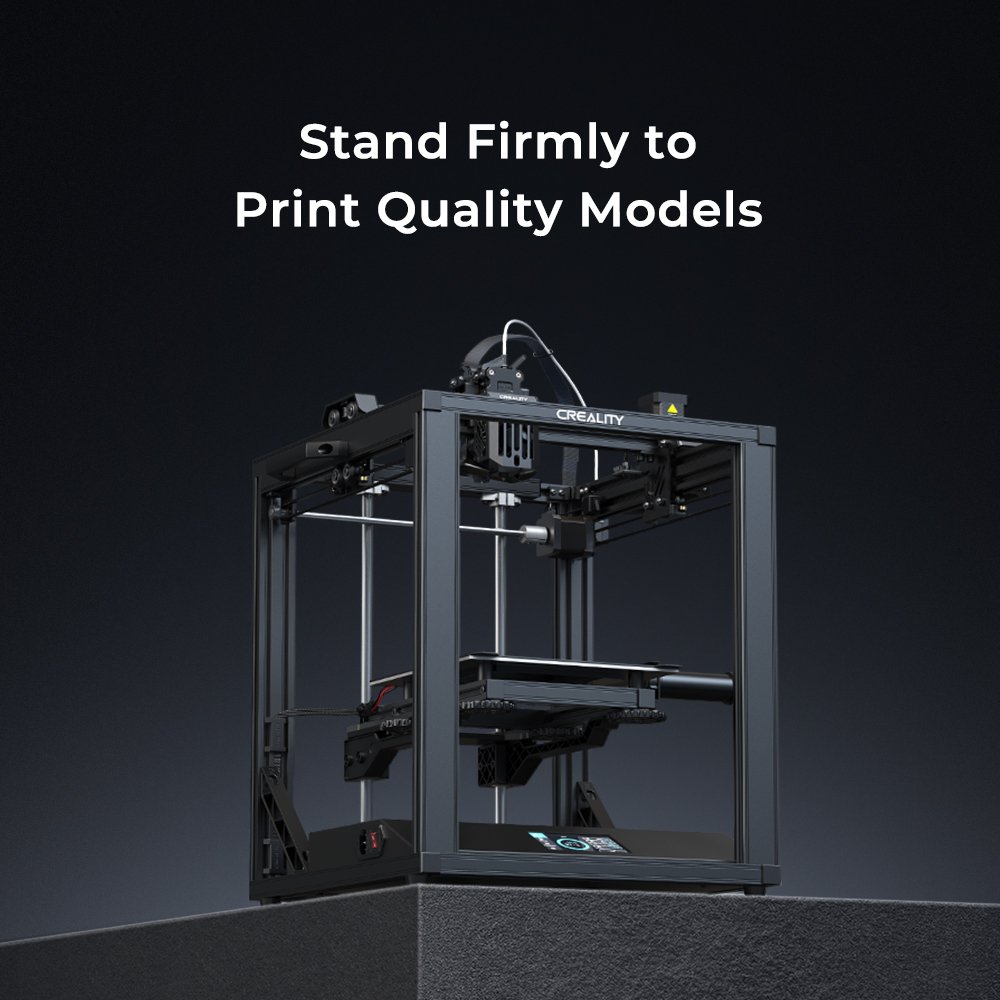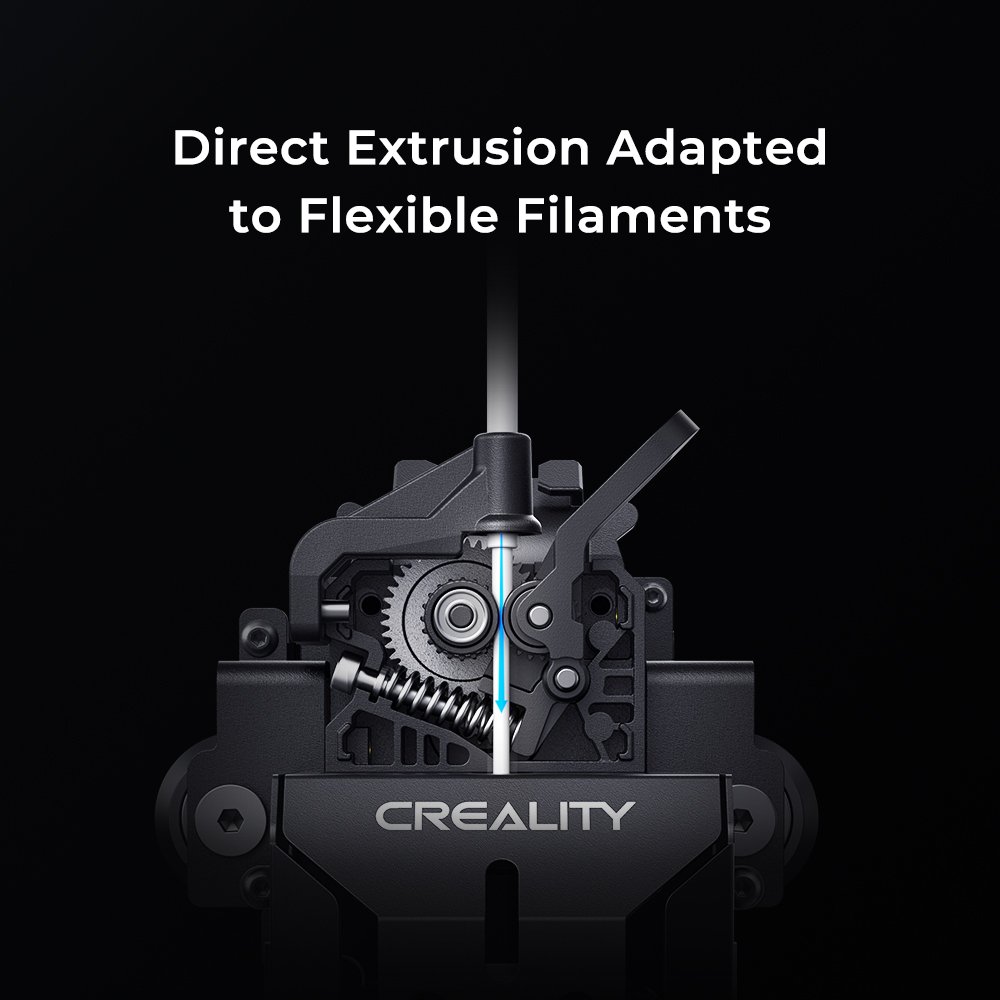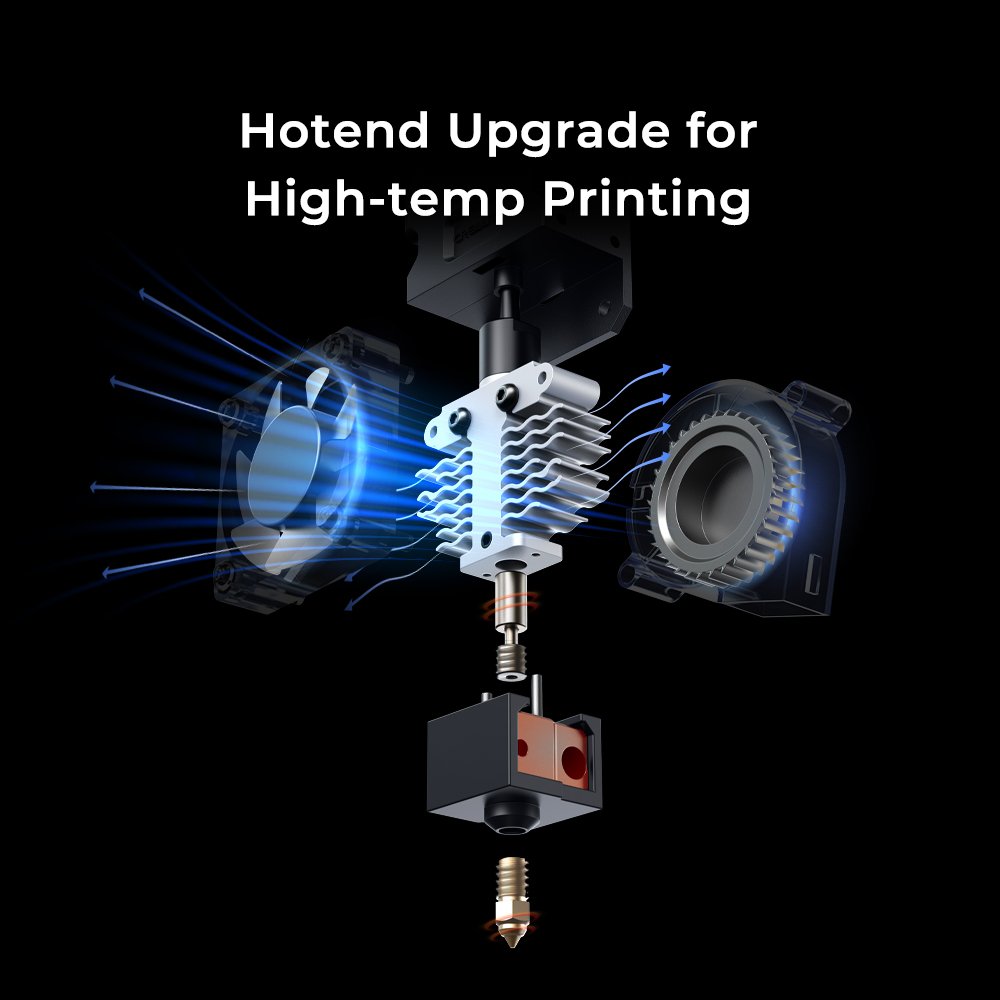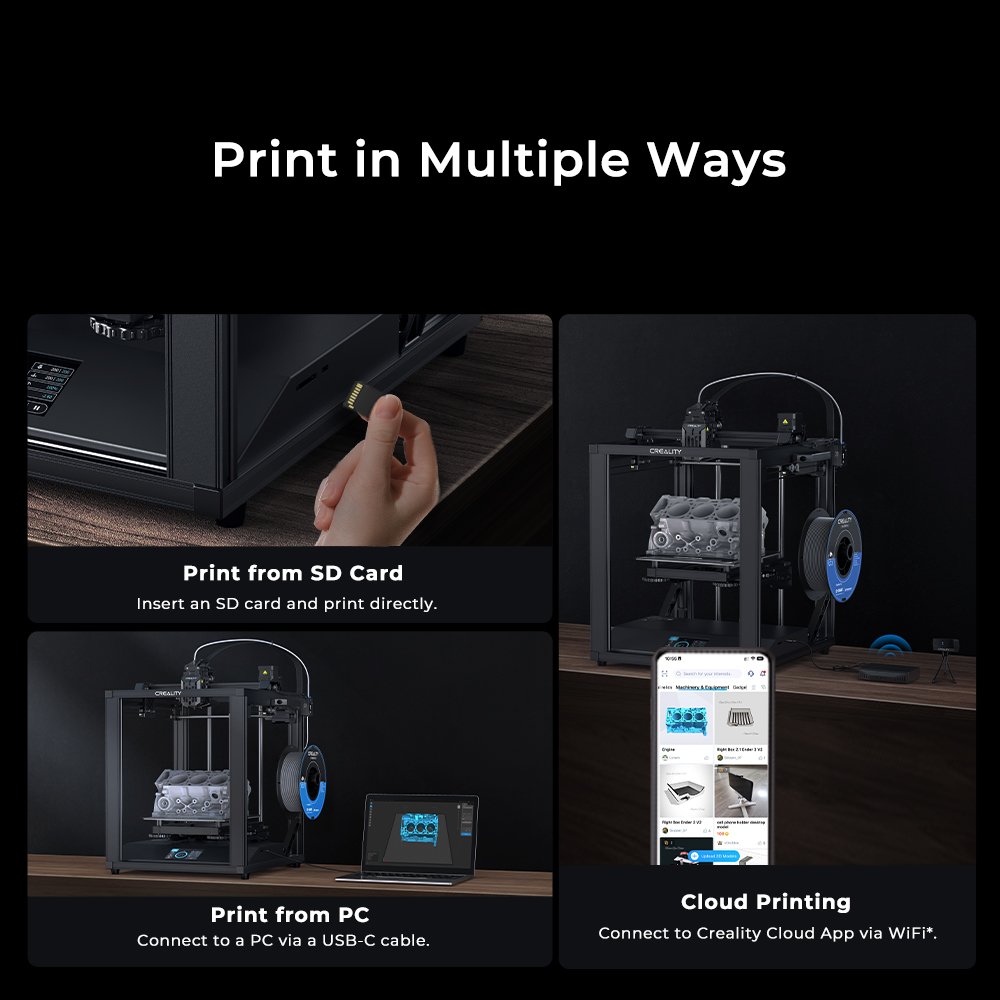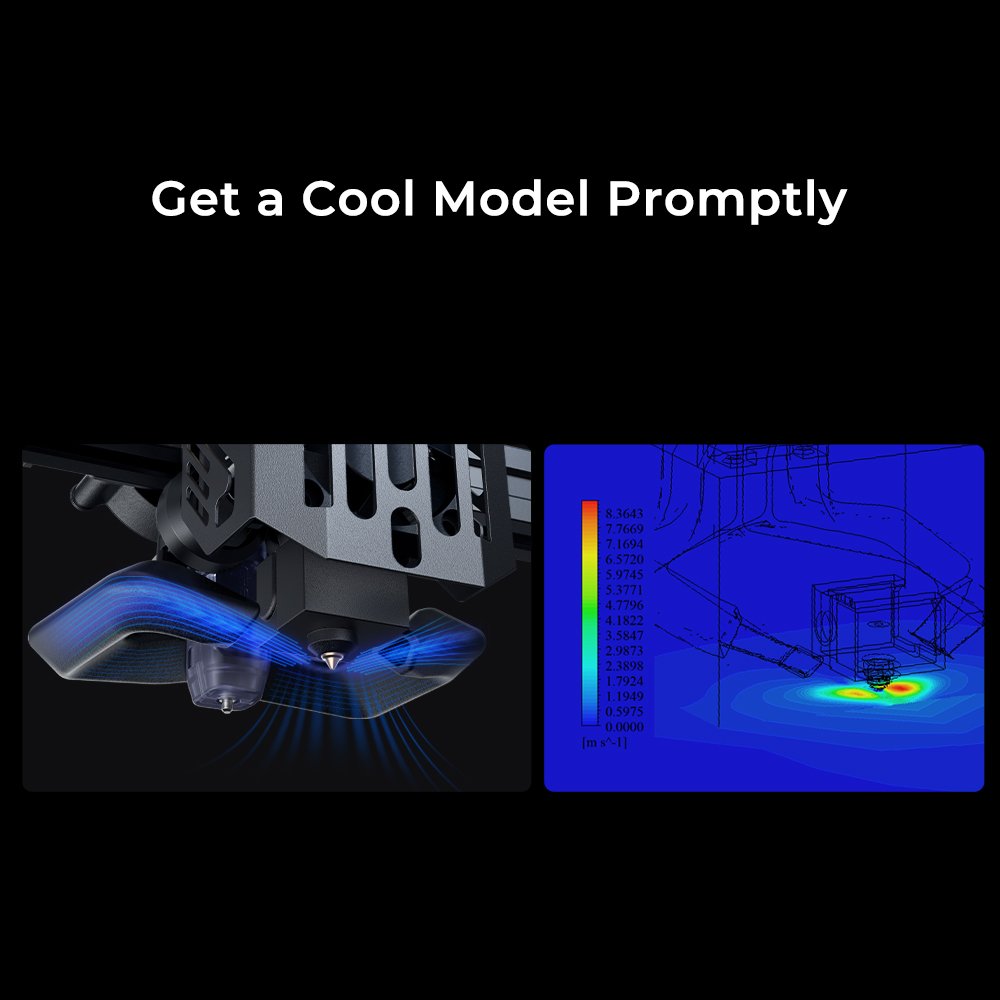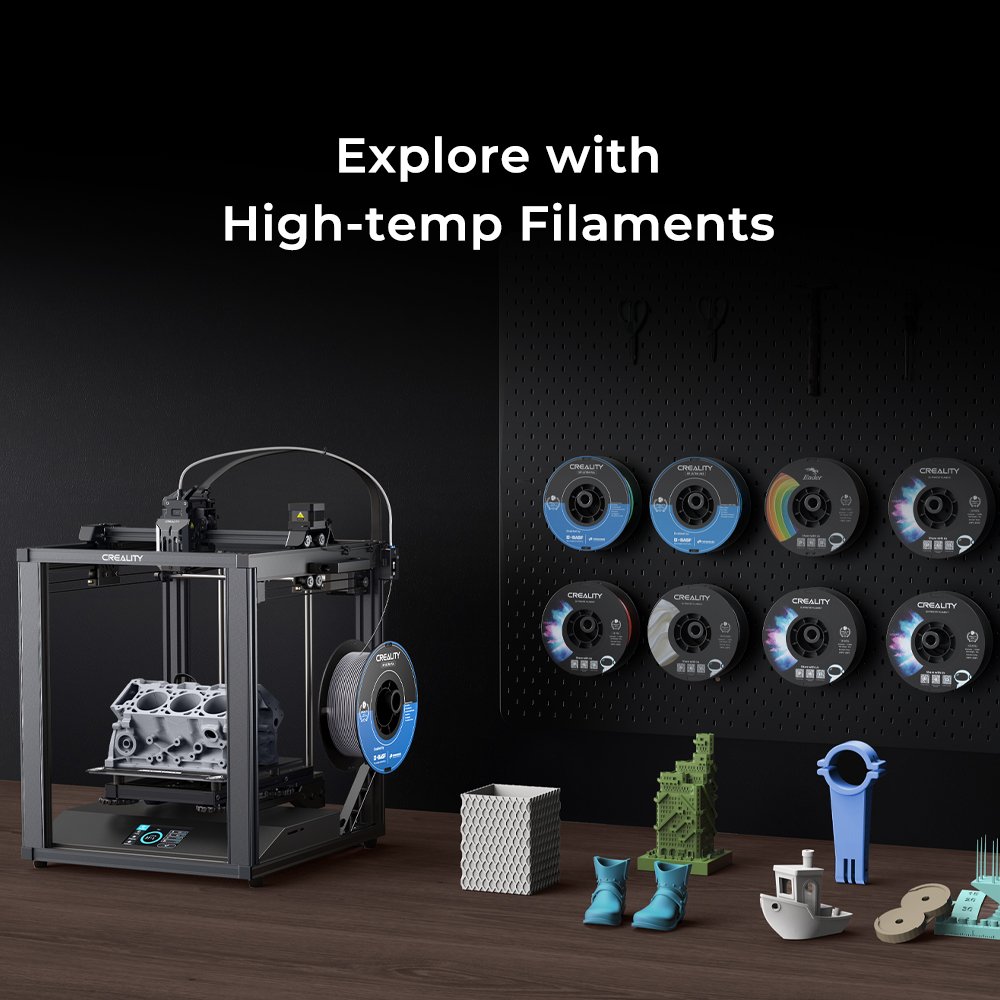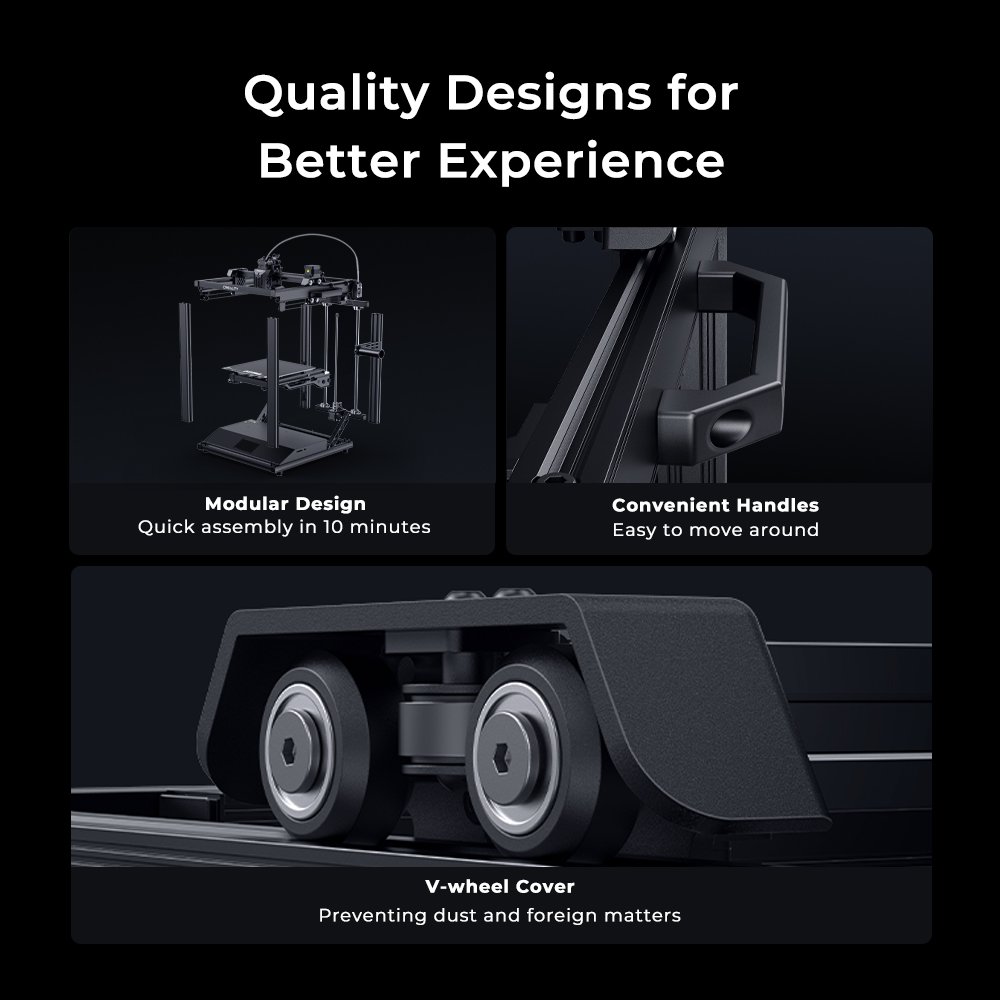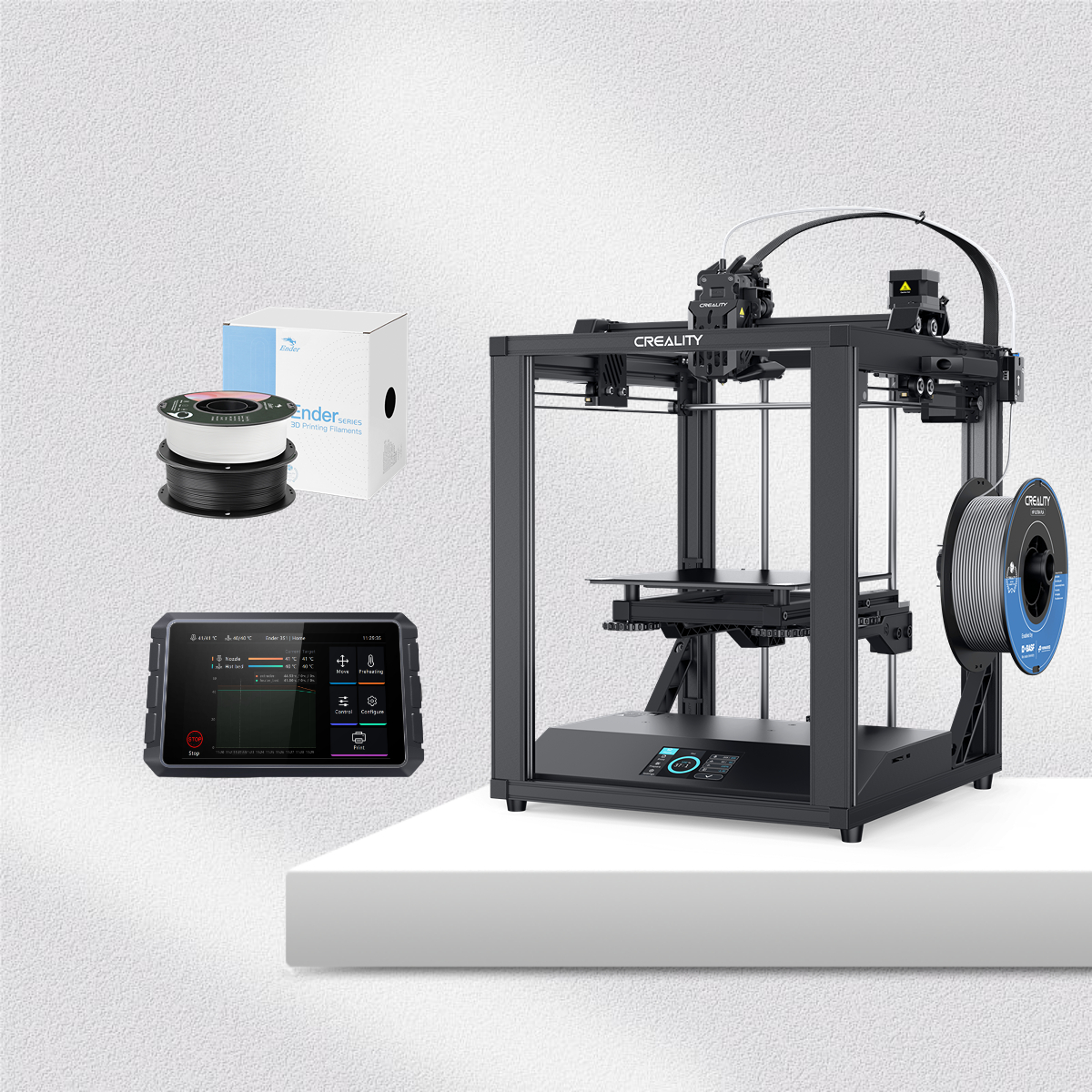 Creality Ender-5 S1 3D Printer-up to 250mm/s (5 times) printing speed Combo Sale
Model-1

Please select product attributes before purchasing~~
Ship to
It is expected to arrive within and will cost
€
EUR
to ship
This item can't be shipped to this Country/Region
Bundles
${ meal.bage }
${ meal.title }
${ meal.skus }
${ sku.name }:
${ skuVal }
People who bought this item also bought
Speedy to Realize Creative Ideas
Upgraded motion system for 2000mm/s² acceleration and up to 250mm/s (5 times) printing speed*. Each X/Y/Z axis is driven by a high-precision stepper motor. A steel transmission shaft to connect and sync the two Y-axis belts. High-torque Y-axis 42-48 motor for responsive and precise motion.
Direct Extrusion Adapted to Flexible Filaments
The all-metal "Sprite" direct extruder features dual gears of a 1:3.5 gear ratio. It delivers a powerful and uniform 80N extrusion force.
Hotend Upgrade for High-temp Printing
Titanium Alloy Heatbreak: Low thermal conductivity for blocking heat creep. Able to tame up to 300℃. Corrugated Heatsink: 2.5 times surface area that is rapidly air-cooled by a silent axial flow fan. Large Melting Chamber: 50mm³ melting chamber surrounded by a large 4000mm³ heater block
Cube Frame Structure-Stable and Delicate
An all-metal cube frame goes with the classic Cartesian structure. The stability is enhanced by thick linear shafts, extra gussets, two cantilevers, and silicone bed mounts. An all-metal cube frame with a classic Cartesian structure is not only beautiful but also very stable, allowing you to print your models even more perfectly.
Get a Cool Model Promptly
The special "Urus" air ducts channel the strong wind generated by a large 5015 fan to cool the freshly printed section directly. The deposited hot material will harden and bond up immediately, thus less drooping or warping caused by overheating. It gives better overhangs, bridges, and more details overall.
Quicker Expert-Level Calibration
Level the bed quickly by CR Touch auto-leveling and auxiliary leveling, or offset the Z-axis height at 0.01mm accuracy. Get the perfect first layer with less hassle.
Explore with High-temp Filaments
A whole new world opens, as a variety of heat-resistant engineering plastic filaments are brought into the game. Regular Filaments: PLA, PETG, TPU High-temp filaments*: ABS, PC, ASA, HIPS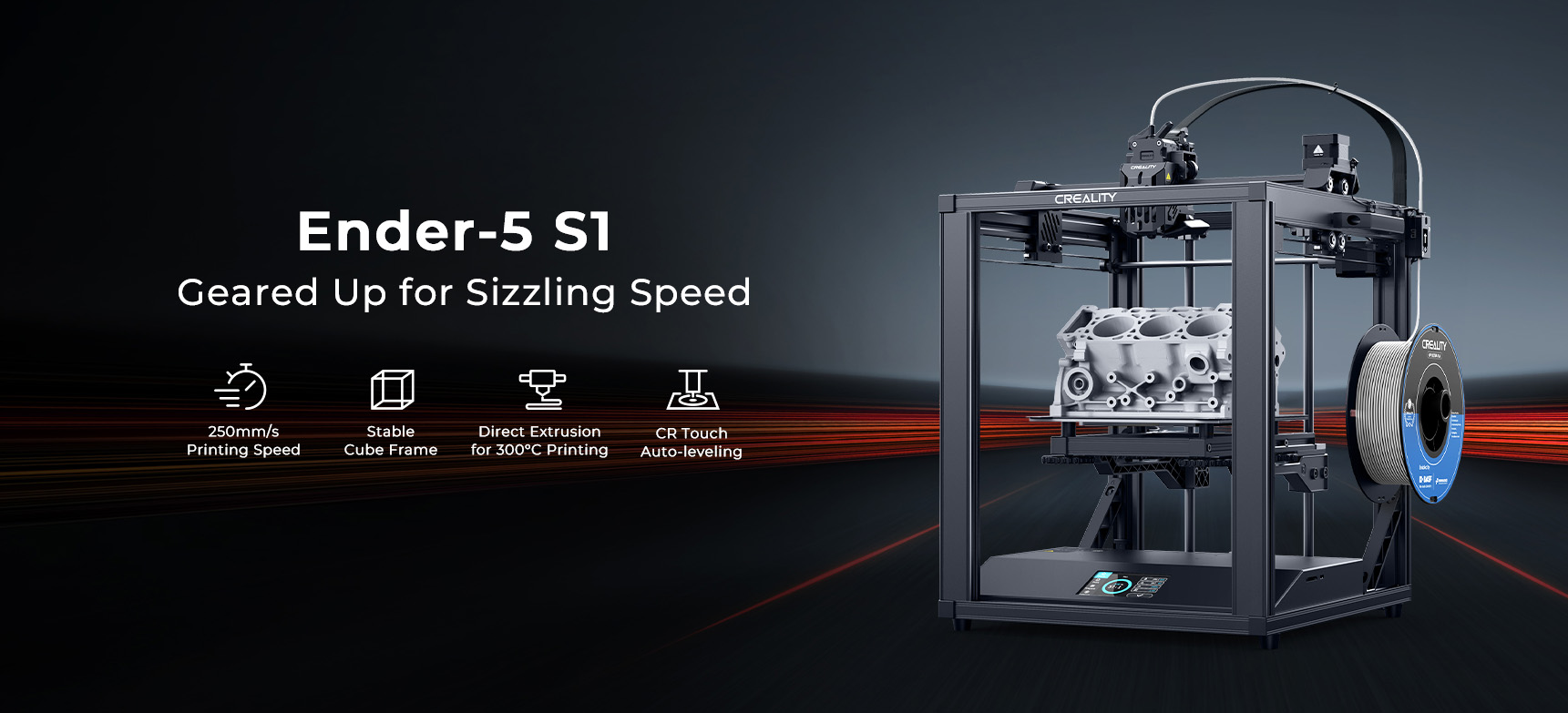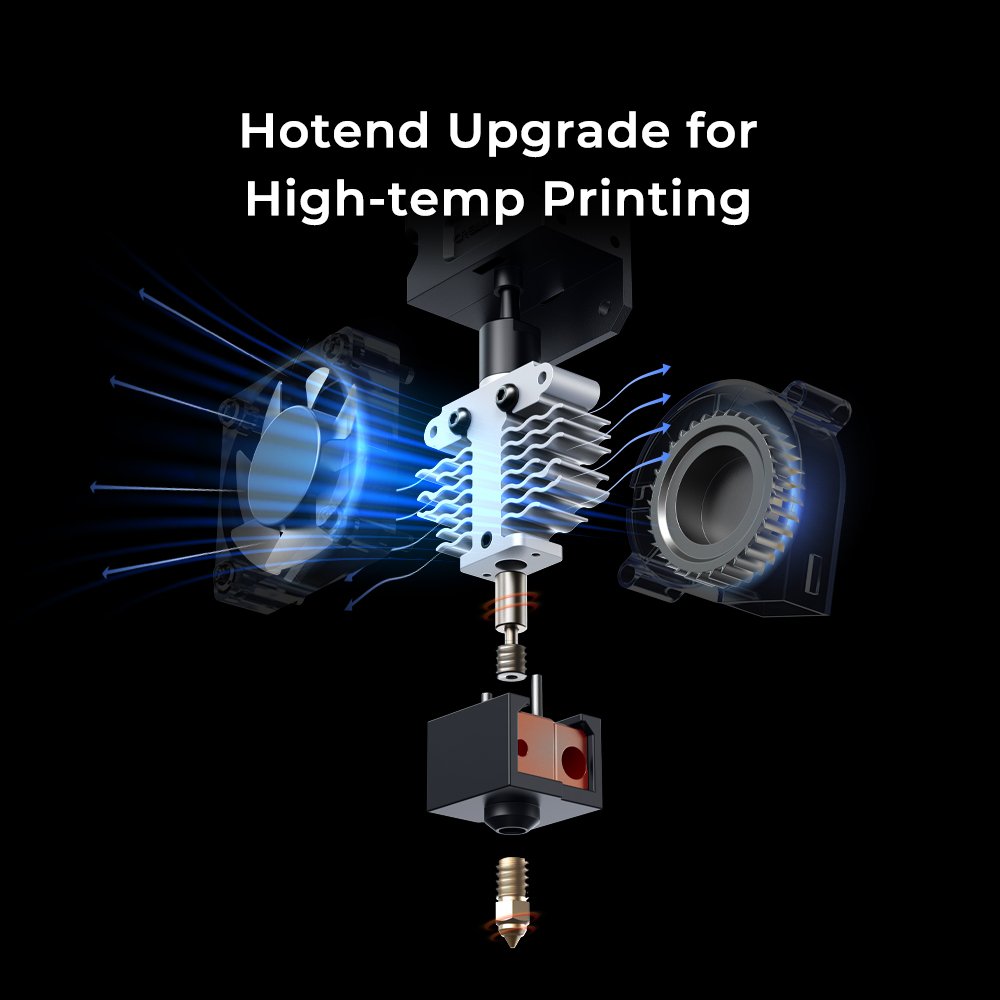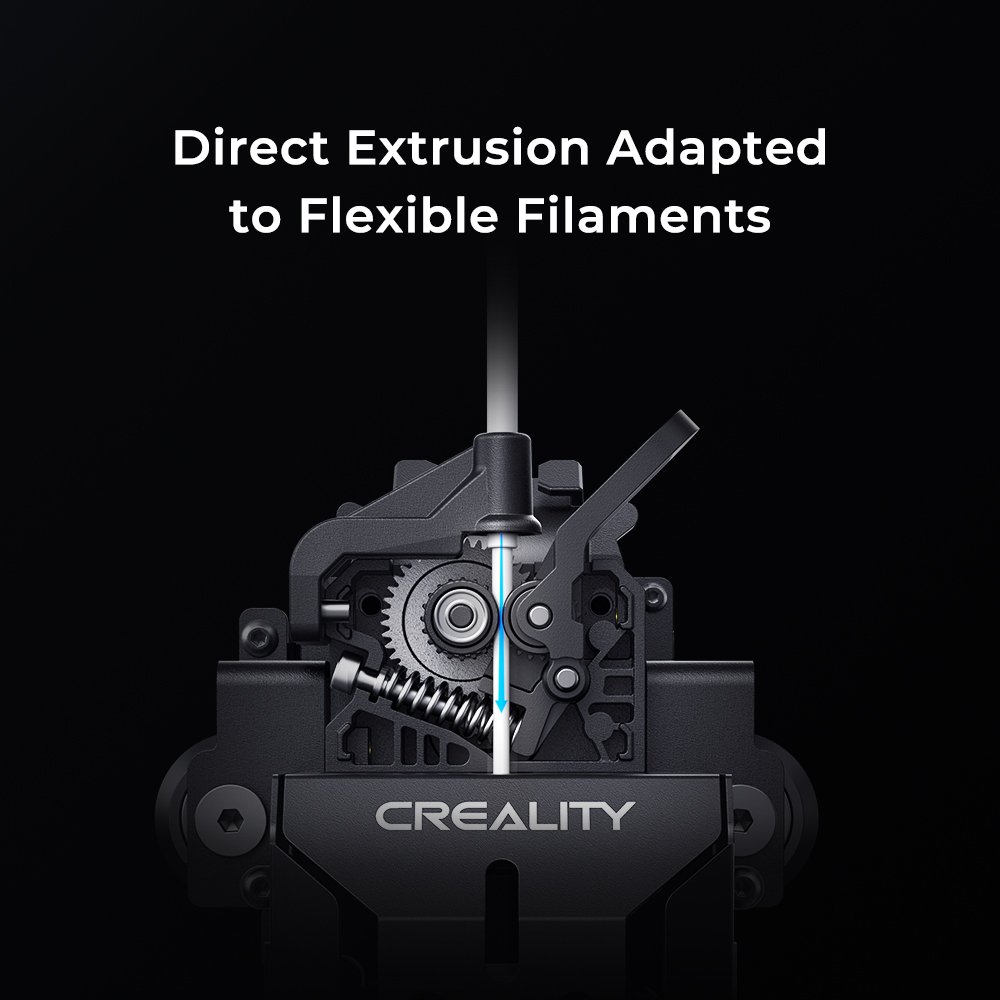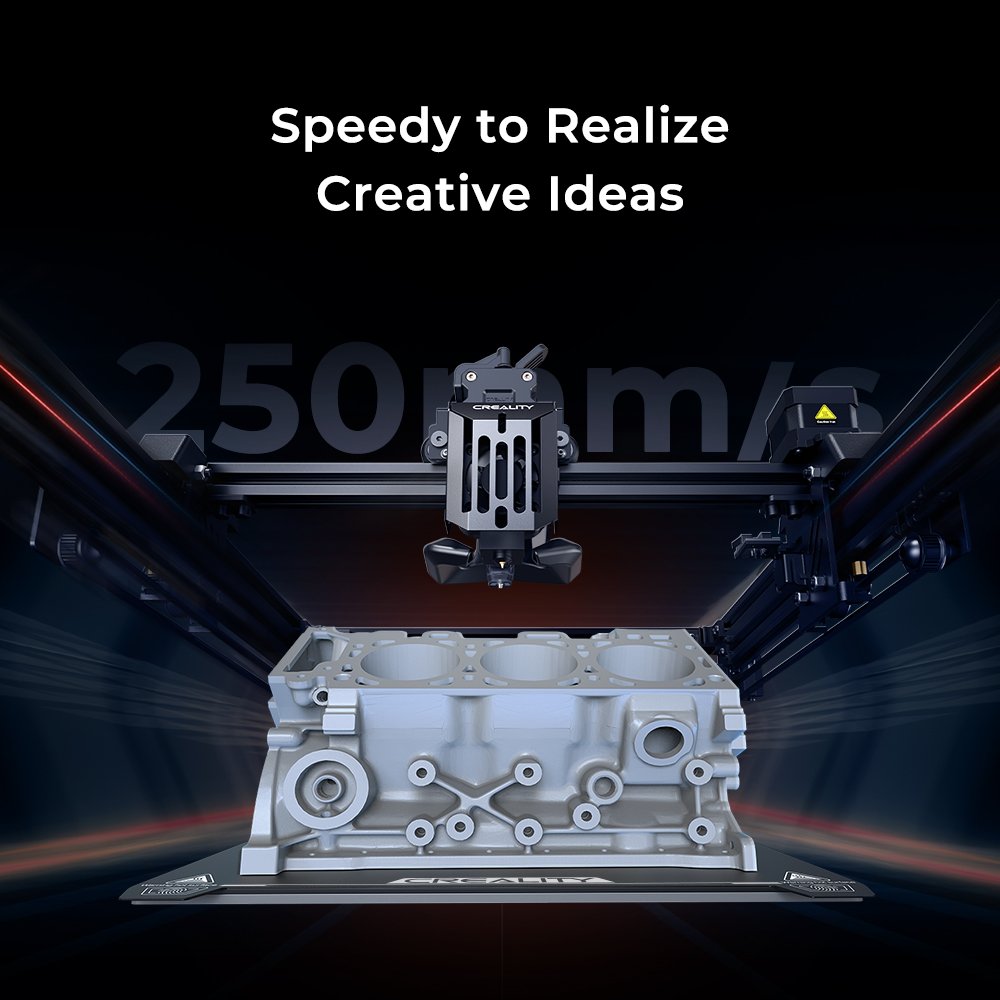 Product Parameter:
Molding Technology: FDM
Build Volume: 220*220*280mm
Net Weight: 12.1kg
Gross Weight: 14.7kg
Extruder Type: "Sprite" dual-gear direct drive extruder
Extruder Material: All metal
Leveling Mode: CR Touch Auto leveling
Mainboard: 32-bit silent mainboard
Display Screen: 4.3-inch color touch screen
Printing Speed: ≤250mm/s
Typical Printing Speed: ≤120mm/s
Acceleration: 2000mm/s²
Nozzle Type: Brass nozzle x1
Nozzle Diameter: Standard 0.4mm
Printing Accuracy: ±0.1mm
Layer Height: 0.05-0.35mm
Filament Diameter: 1.75mm
Nozzle Temperature: ≤300°C
Heated Temperature: ≤110°C
Build Surface: PC spring steel sheet
Power Loss Recovery: Yes
Filament Runout Sensor: Yes
Rated Voltage: 100-120V~, 200-240V~, 50/60Hz
Rated Power: 350W
File Transfer: SD card, USB Type-C cable
File Formats: STL, OBJ, AMF
Supported Filaments: PLA, PETG, ABS, TPU, PC, ASA, HIPS
Slicing Software: Creality Slicer, Creality Print, Cura, Repetier-Host, Simplify3D
UI Languages: English, Spanish, German, French, Russian, Portuguese, Italian, Turkish, Chinese
Ender-5 Pro
V1.1.5/V4.2.2 Mainboard Firmware/BL Touch Firmware Download
Download
Customer Reviews
Write A Review
Ask A Question
Reviews (3)
Questions (0)