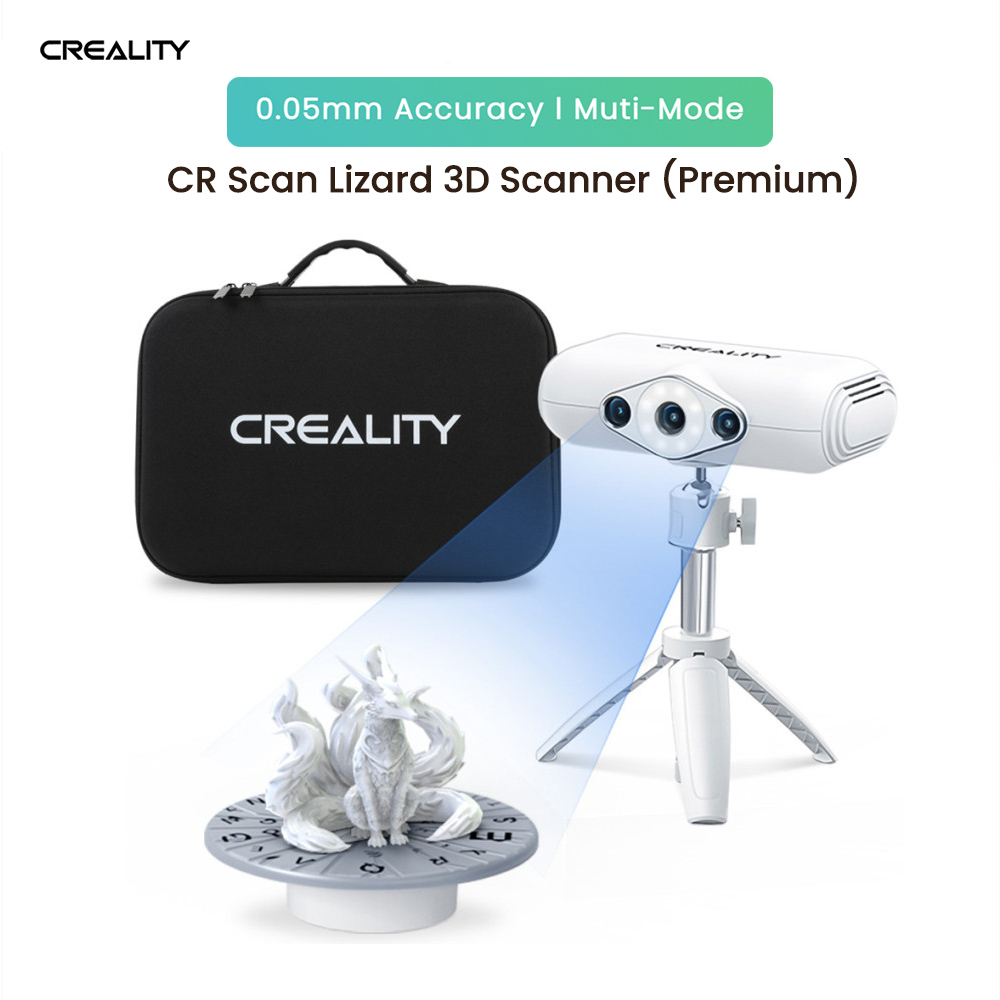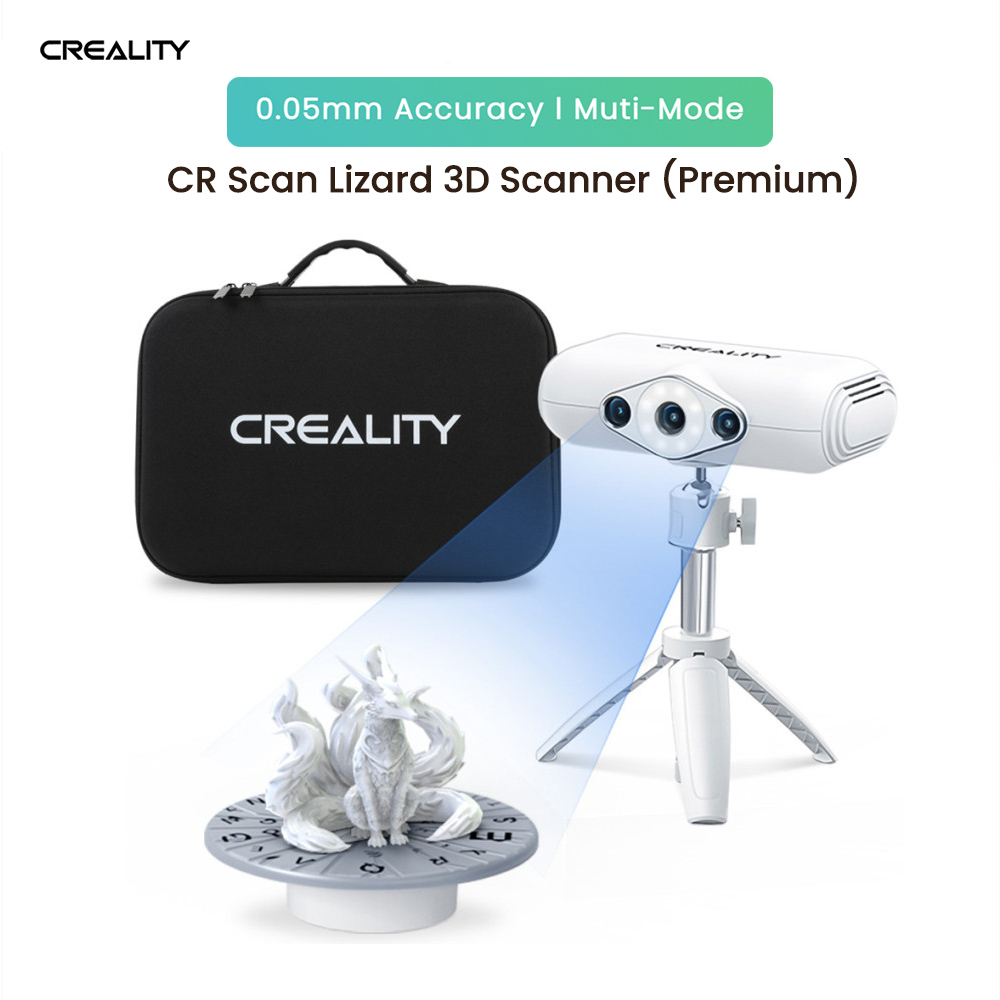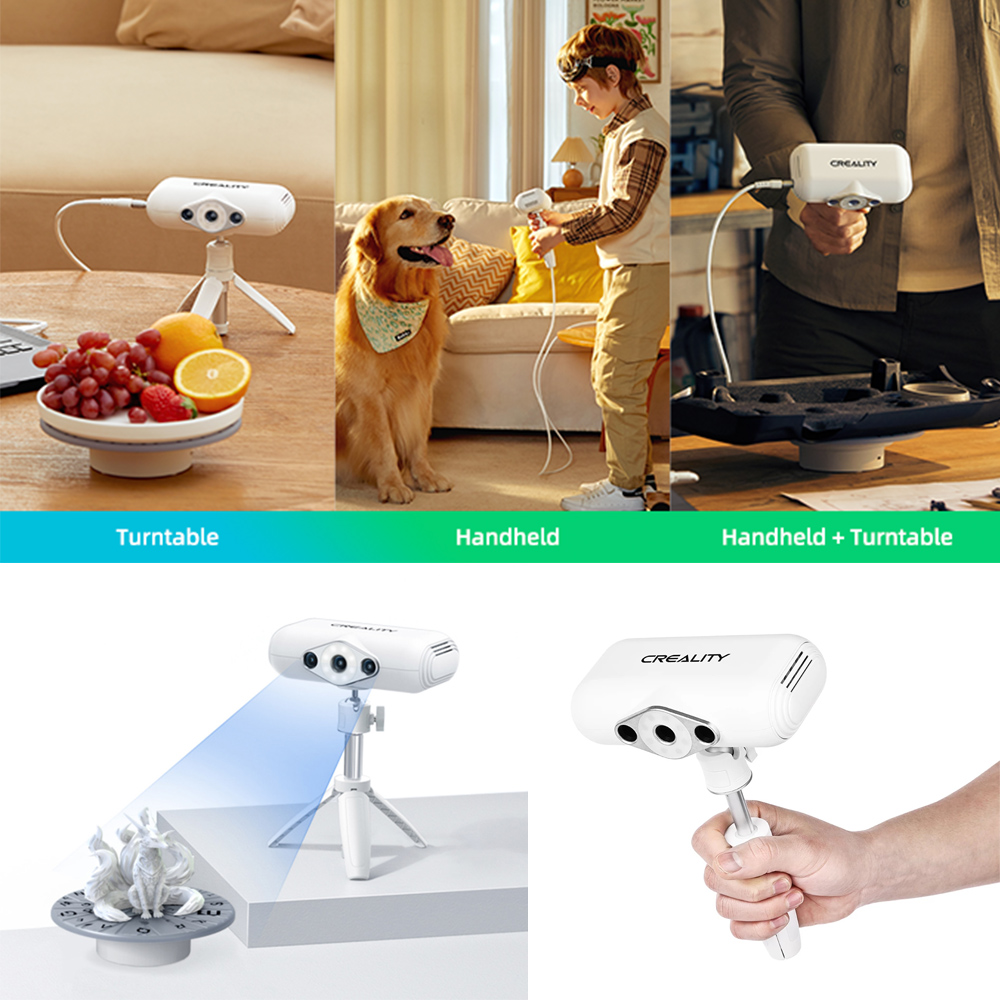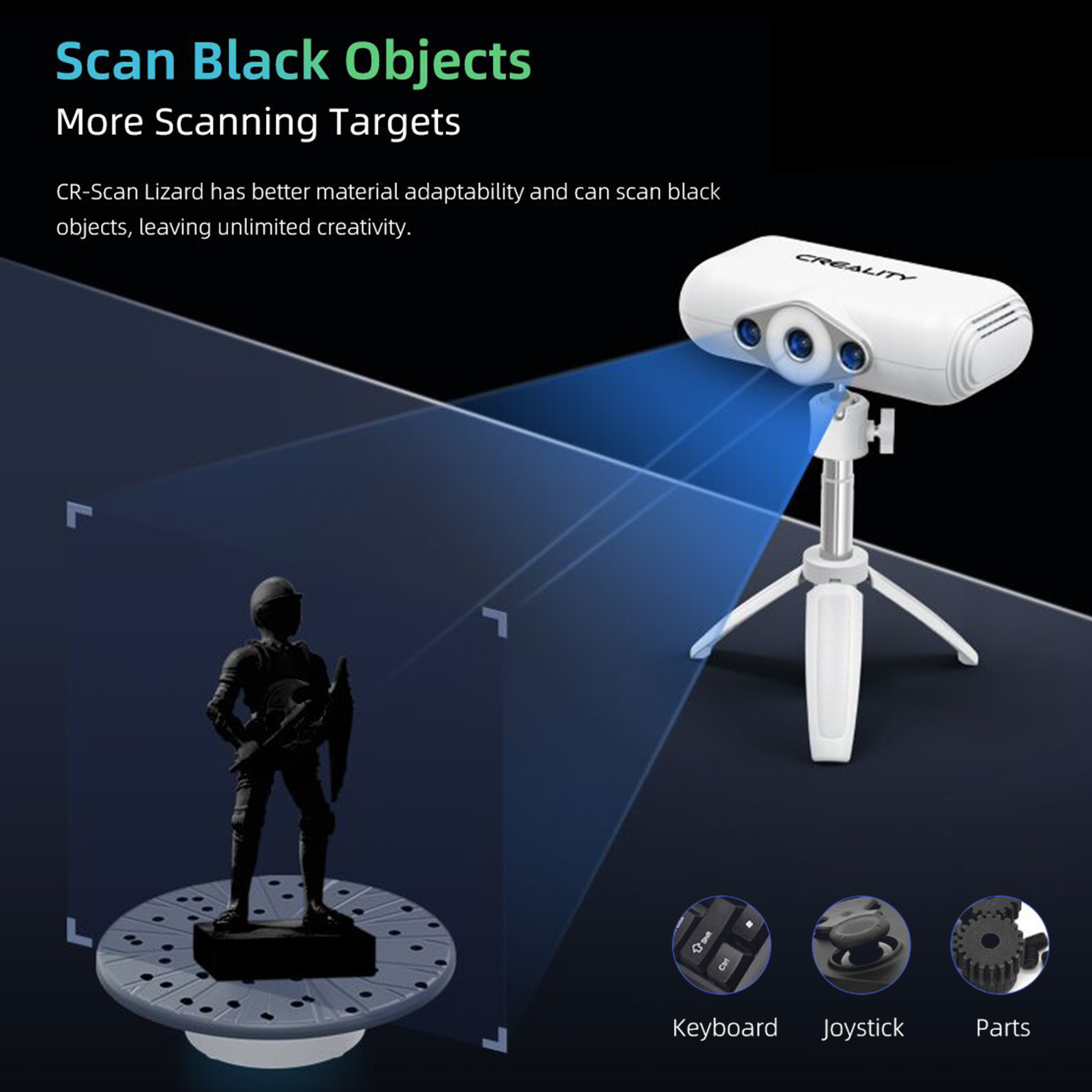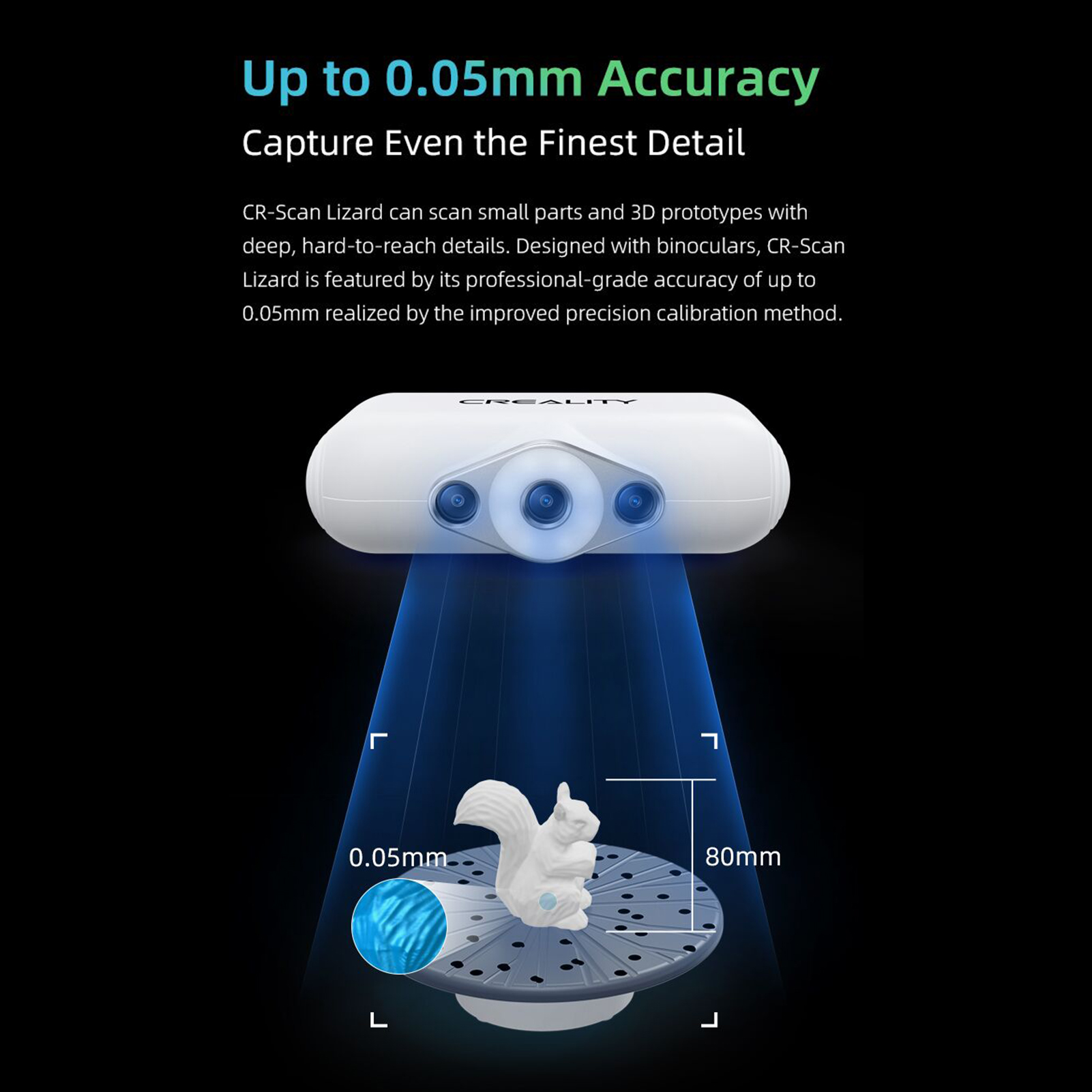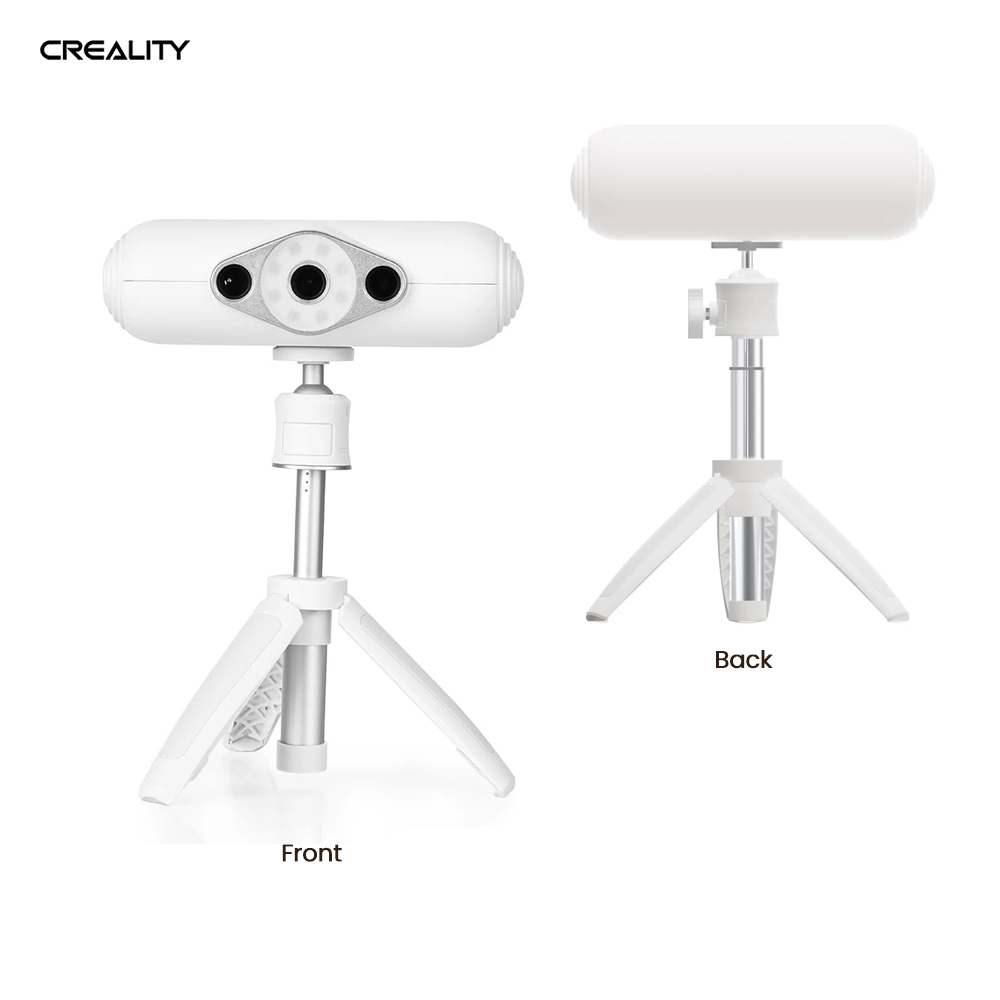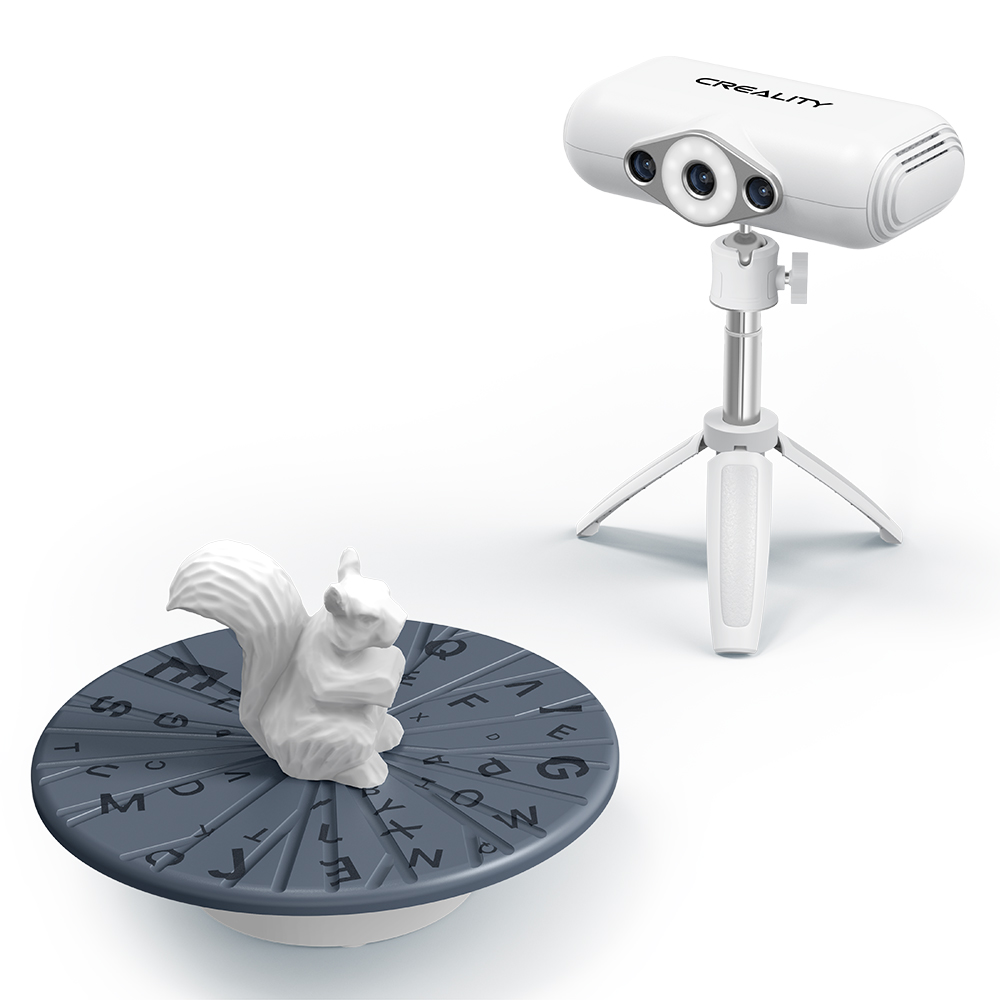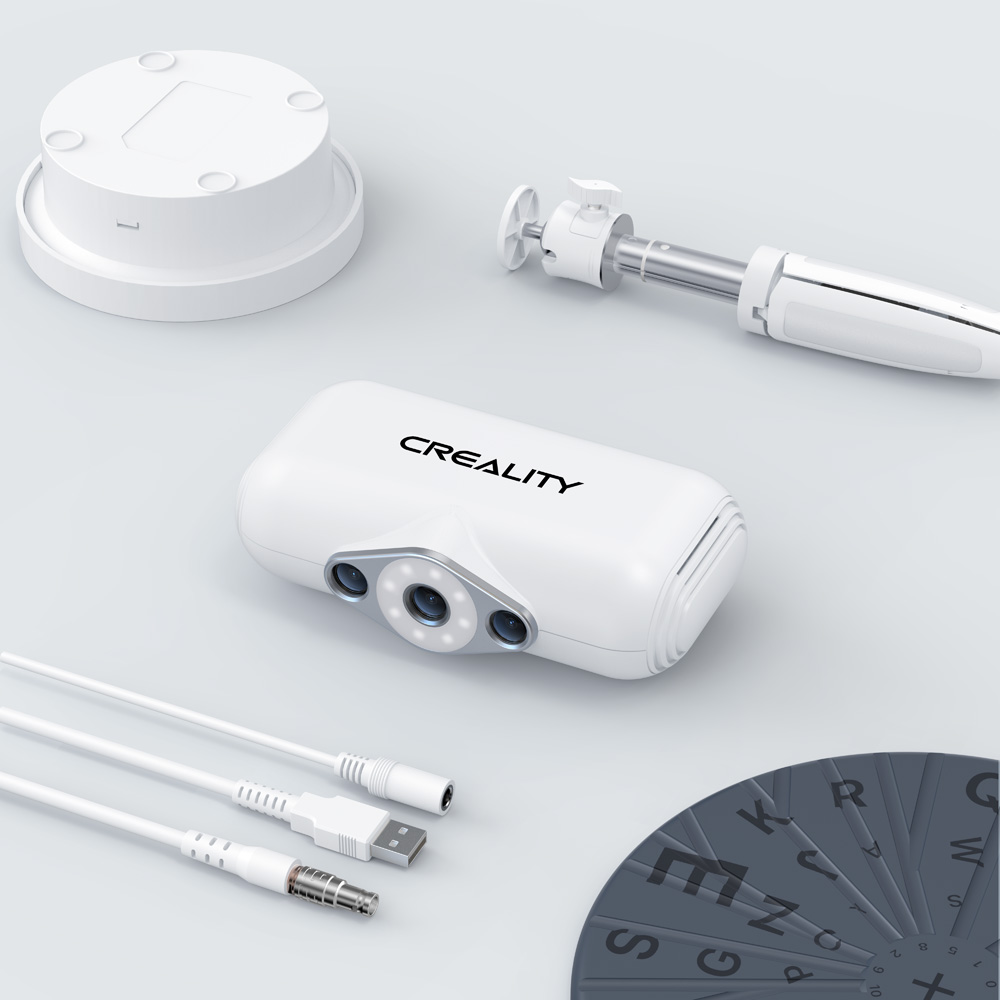 Creality 3D Scanner CR-Scan Lizard-Premium Set
Ship to
It is expected to arrive within and will cost
€
EUR
to ship
This item can't be shipped to this Country/Region
Bundles
${ meal.bage }
${ meal.title }
${ meal.skus }
${ sku.name }:
${ skuVal }
People who bought this item also bought
Creality 3D Scanner CR-Scan Lizard-Premium Set
1. Up to 0.05mm Accuracy
Designed with binoculars, the CR-Scan Lizard achieves professional-grade accuracy of up to 0.05mm through an improved precision calibration method, enabling scanning of small parts and prototypes with deep, hard-to-reach details for maximum model restoration.
2. One-Click Optimization Model
CR Studio integrates 3D fully automatic algorithms, supports automatic multi-position alignment, automatic denoising, automatic modeling to simplify topology, automatic hole filling, and automatic mapping to fully meet your needs.
3. Can scan Clearly in Bright Sunlight
Using a high-precision binocular camera system and a self-developed multi-spectral optical system, CR-Scan Lizard can scan black objects and maintain excellent scanning in bright sunlight, making outdoor scanning easy!
4. Scan without Marking
Smart algorithms make 3D scanning easy, CR-Scan Lizard can sharply capture the details of the scan target, perfectly build 3D models, and achieve marker-free scanning.
5. One-Click Upload and Share
Connect CR Studio to Creation Cloud, upload the 3D model to Creation Cloud, and print it with one click, which is very convenient. In addition, support sharing function. Through Creality Cloud, you can share the fun of printing with friends and family at any time.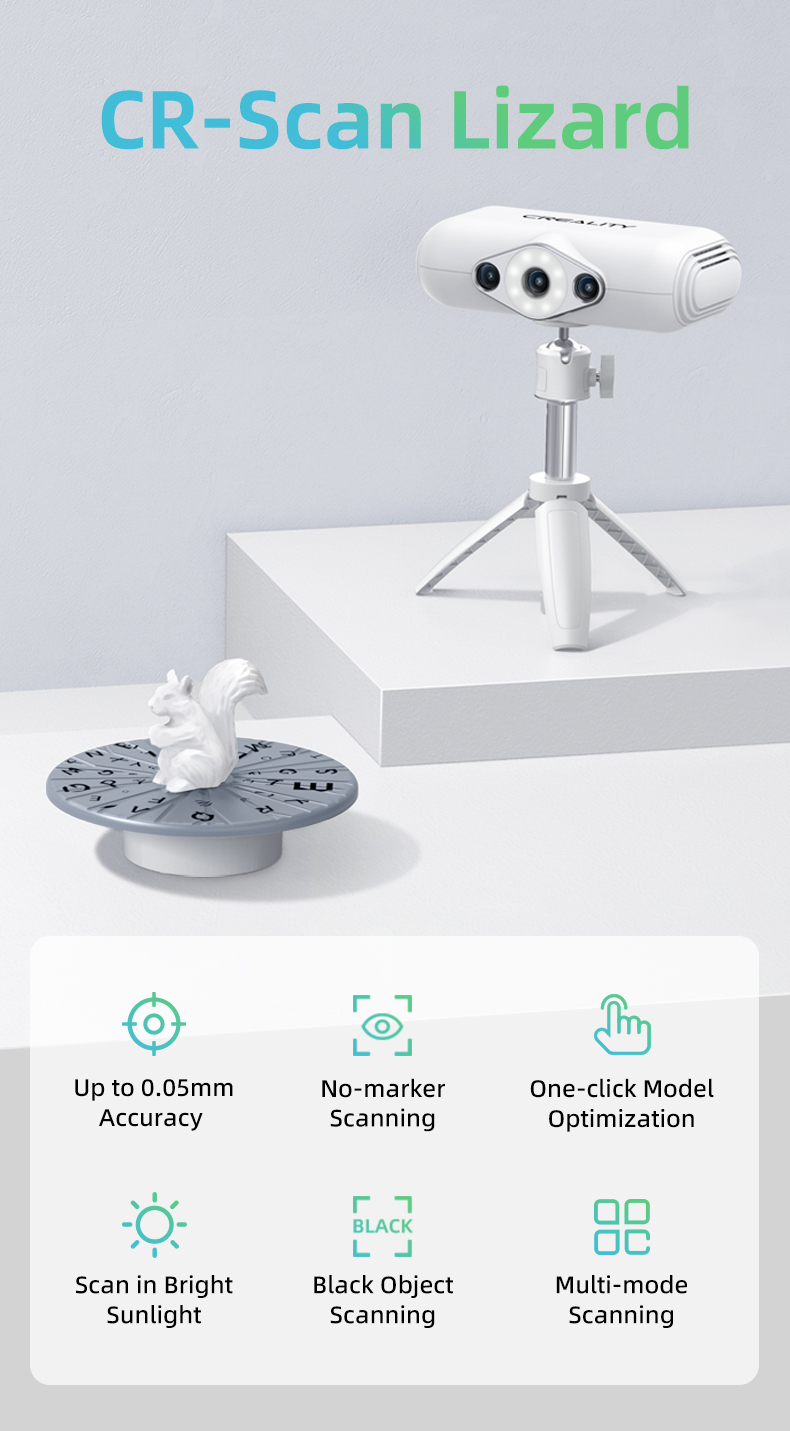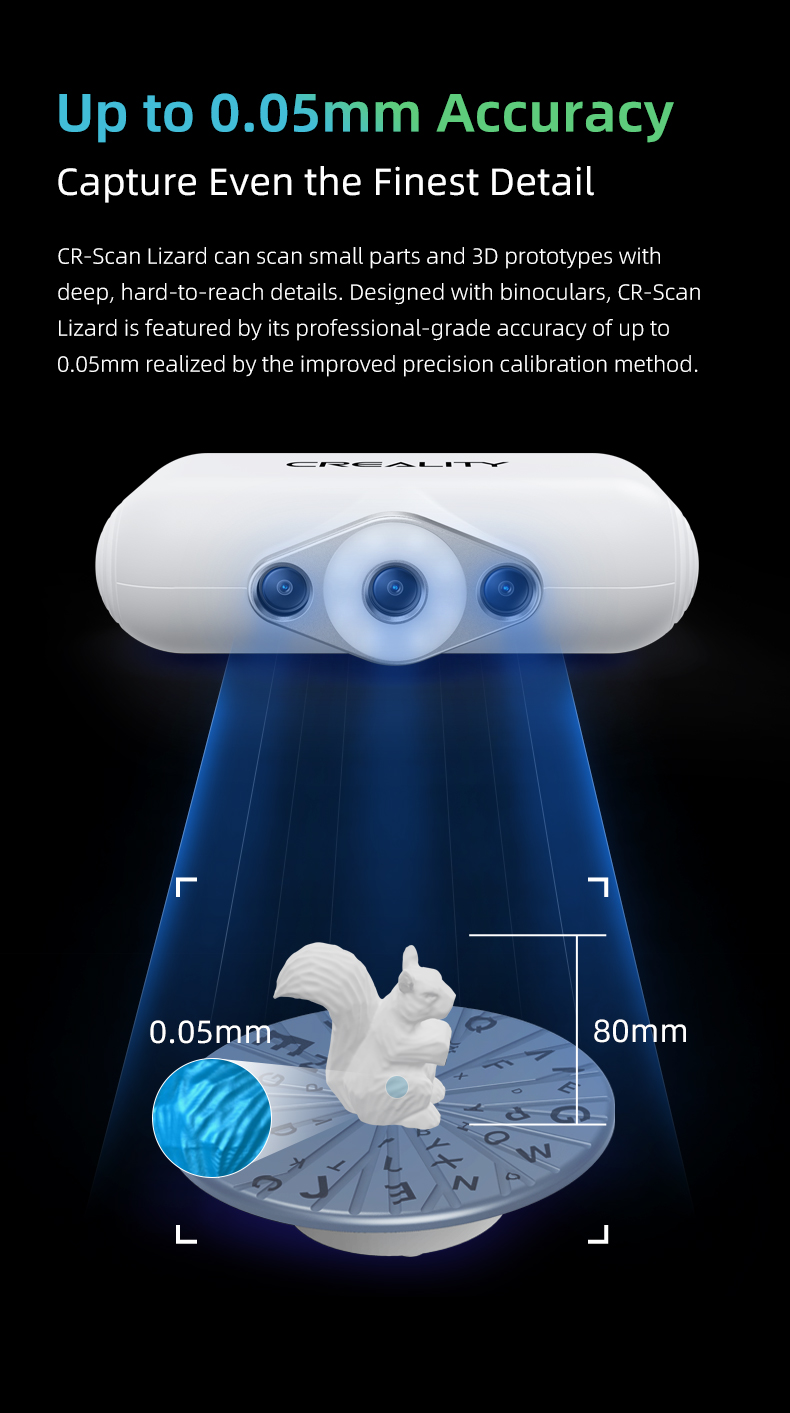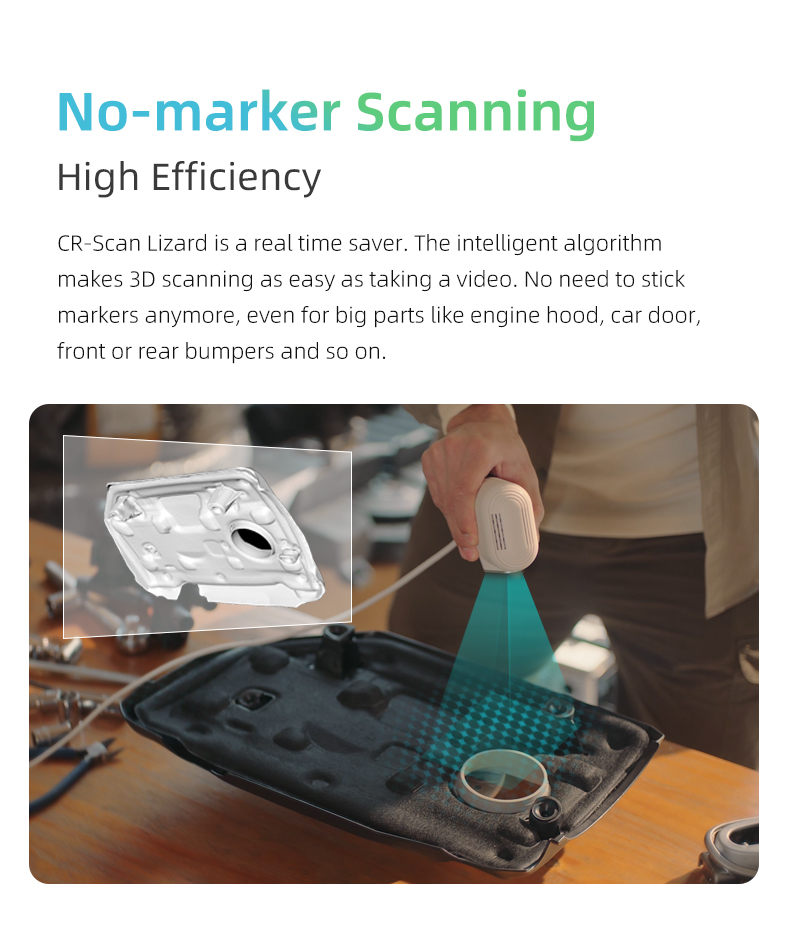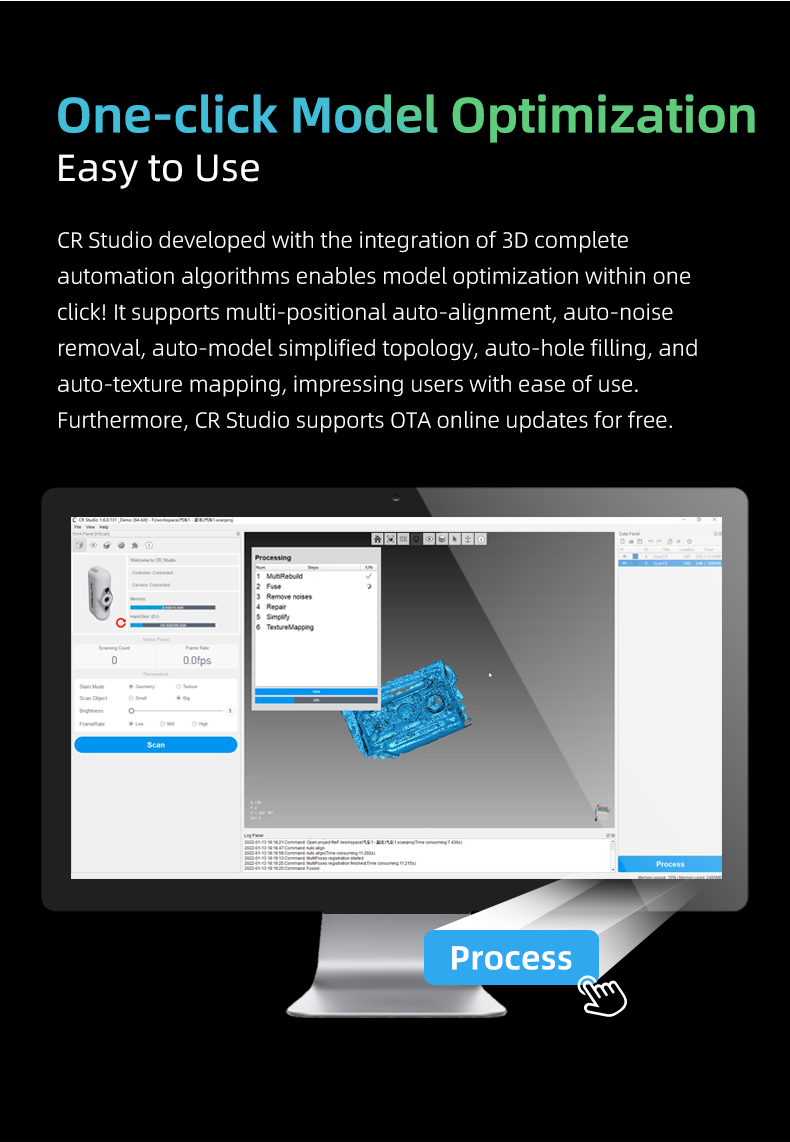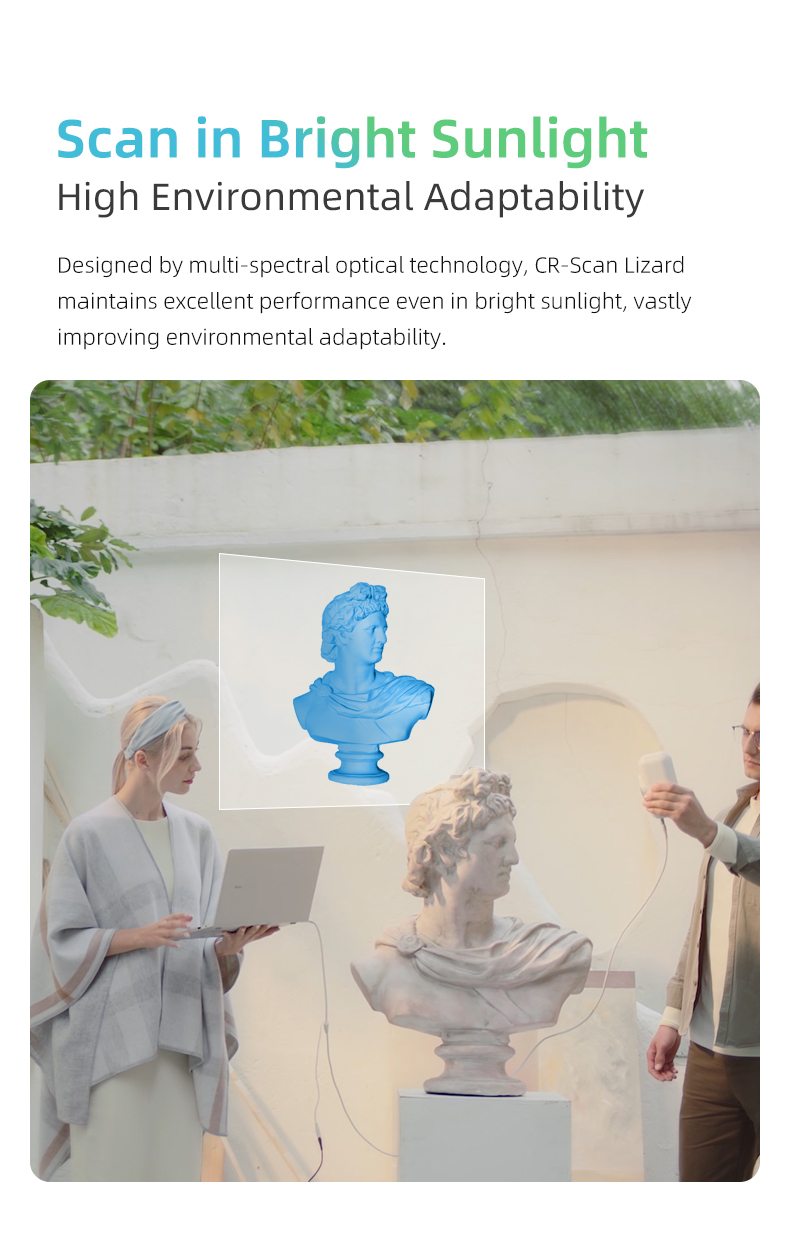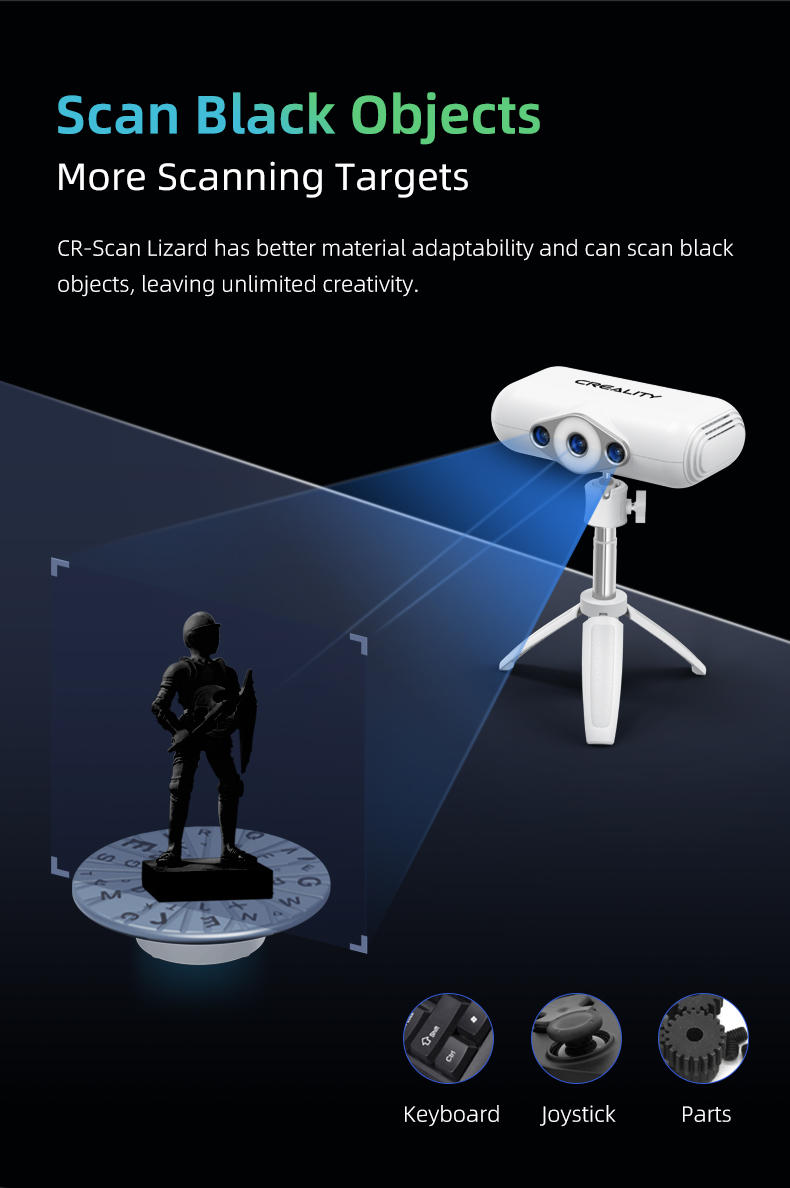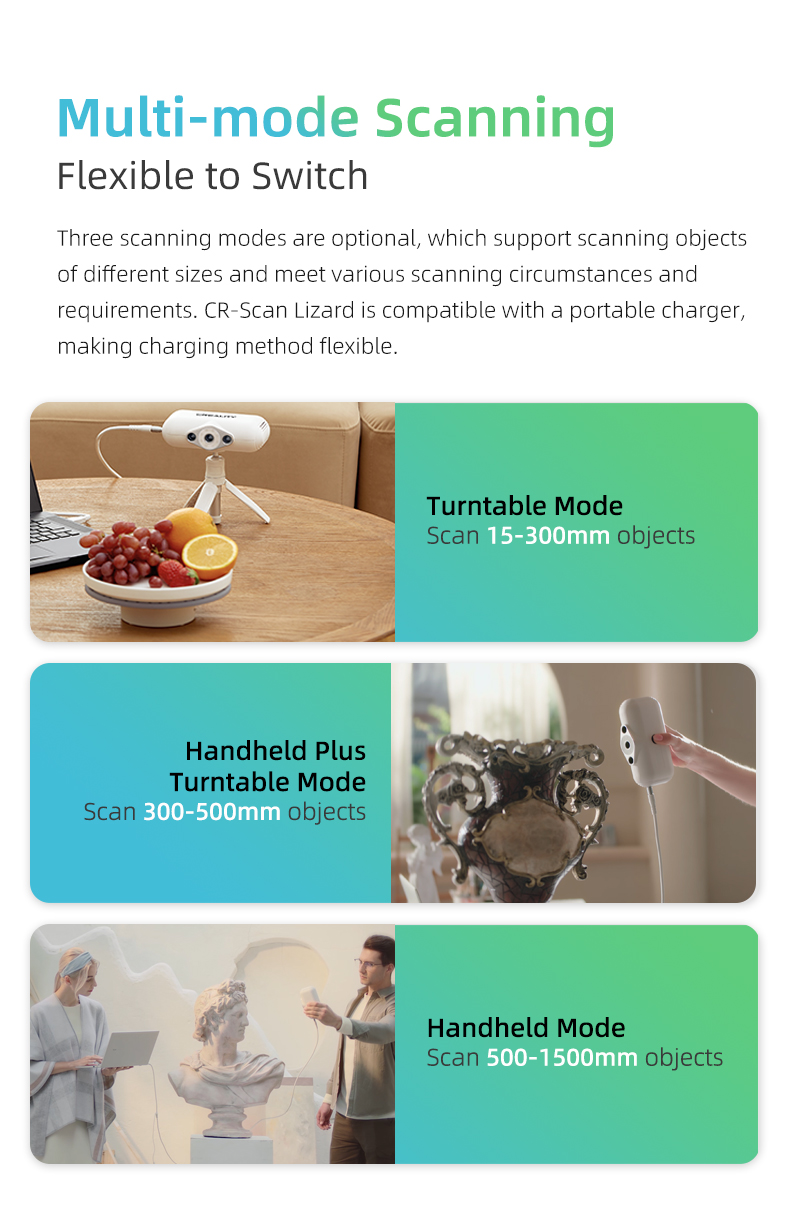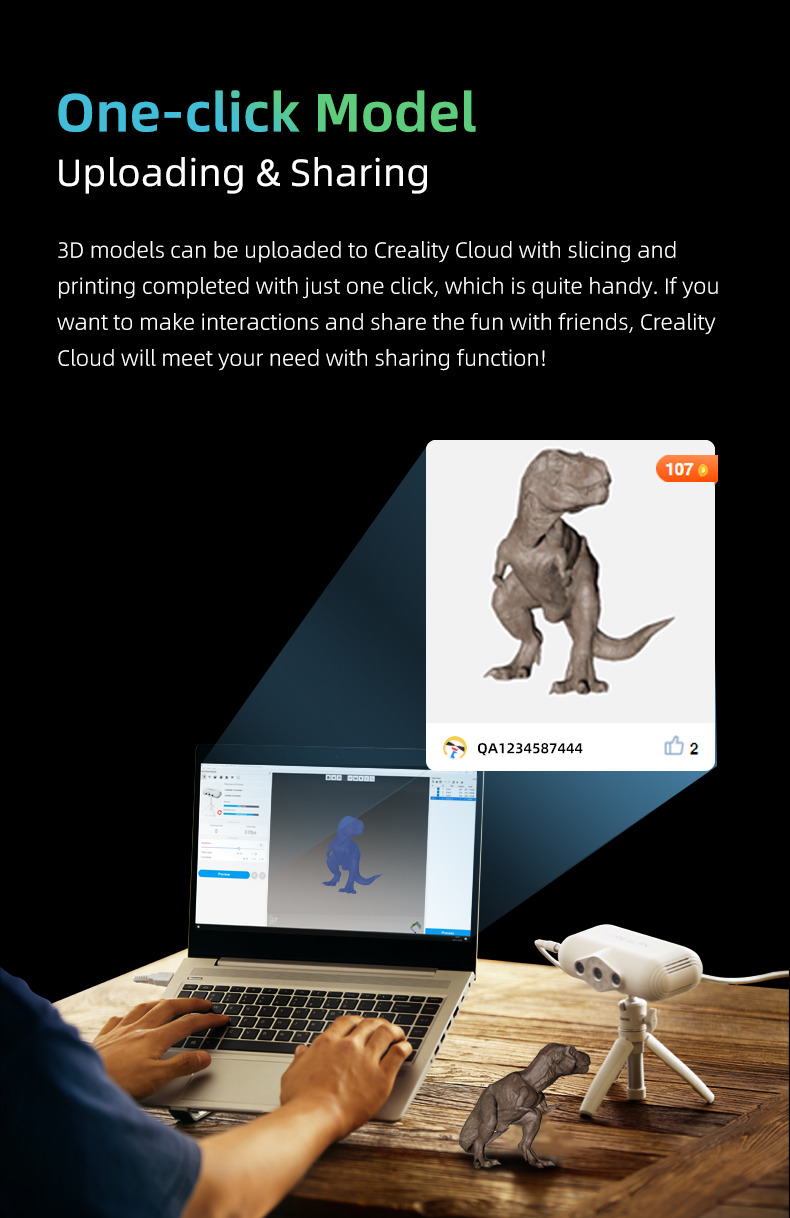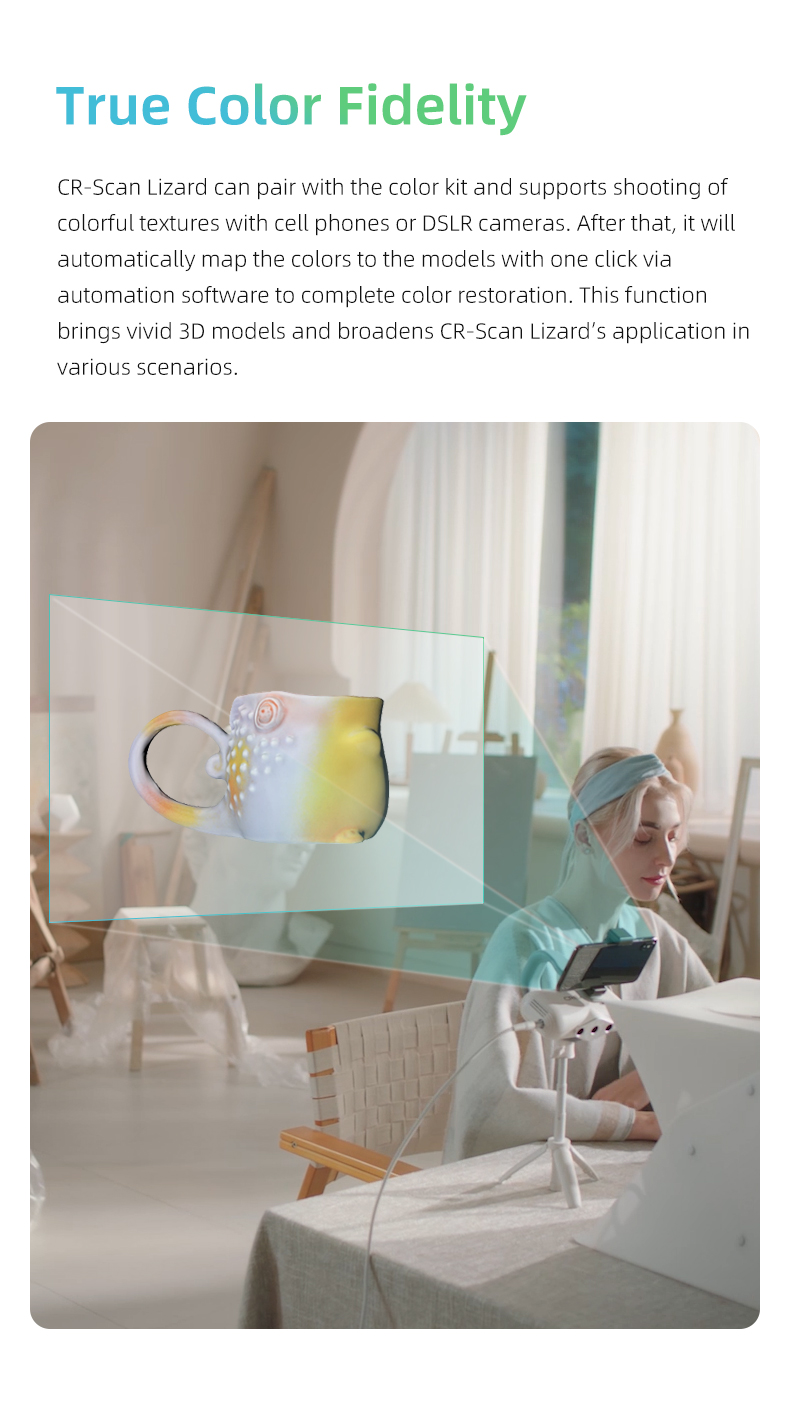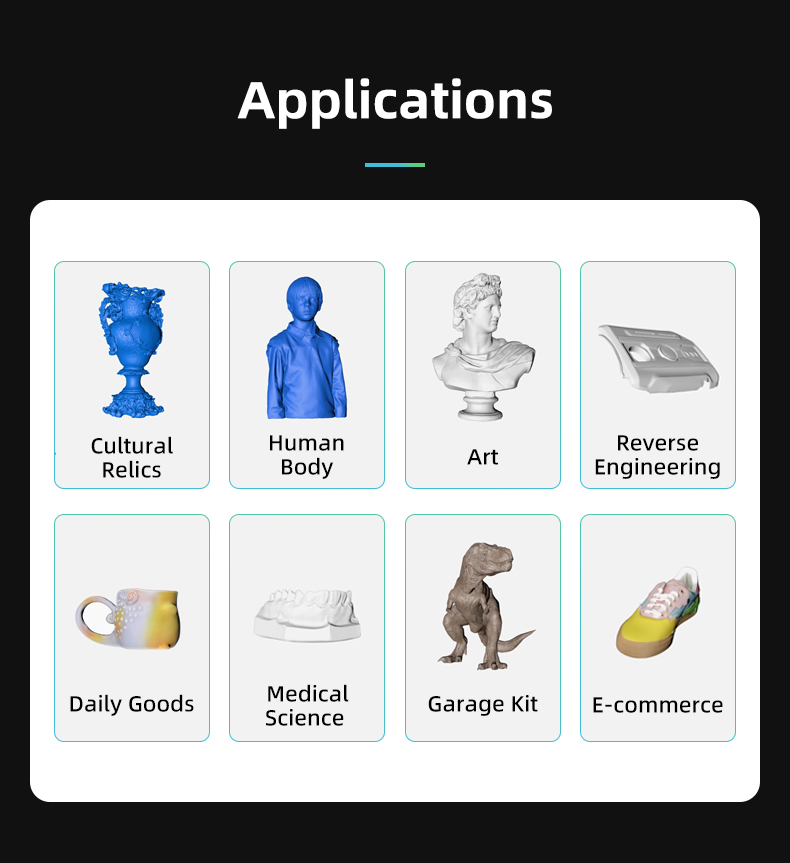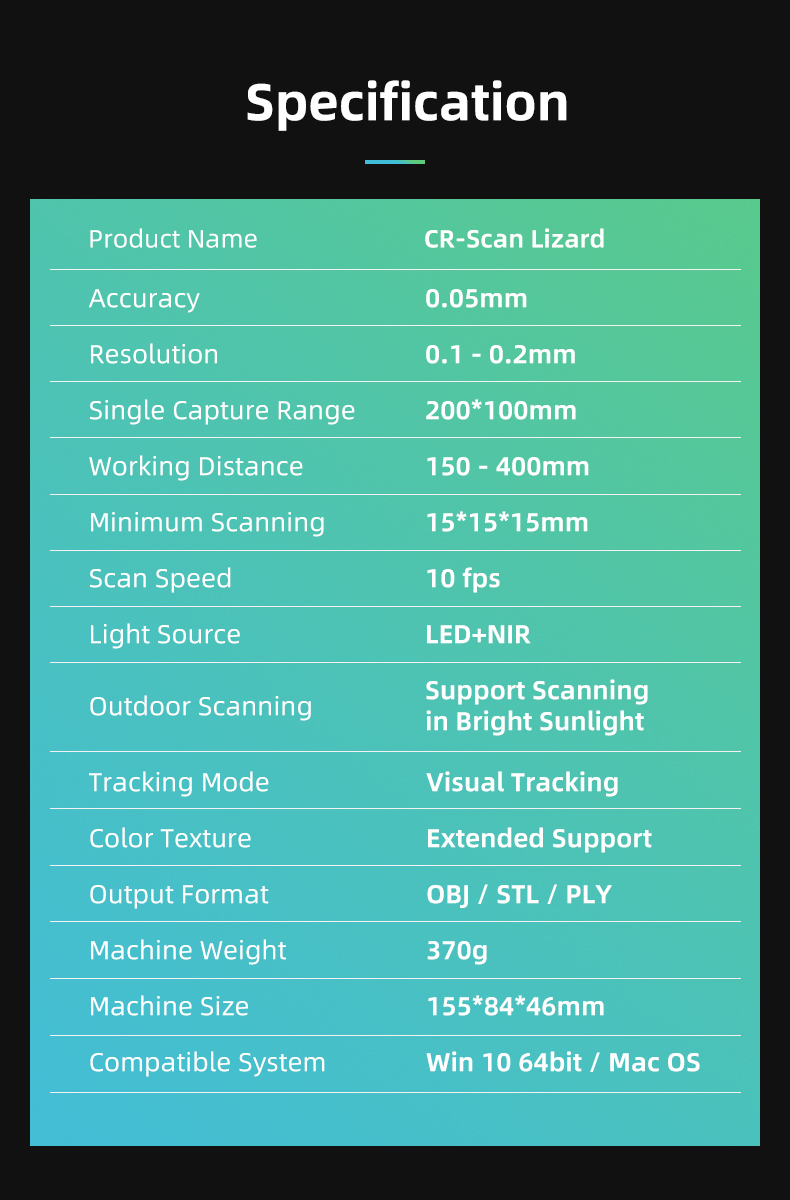 Customer Reviews
Write A Review
Ask A Question
Reviews (0)
Questions (0)