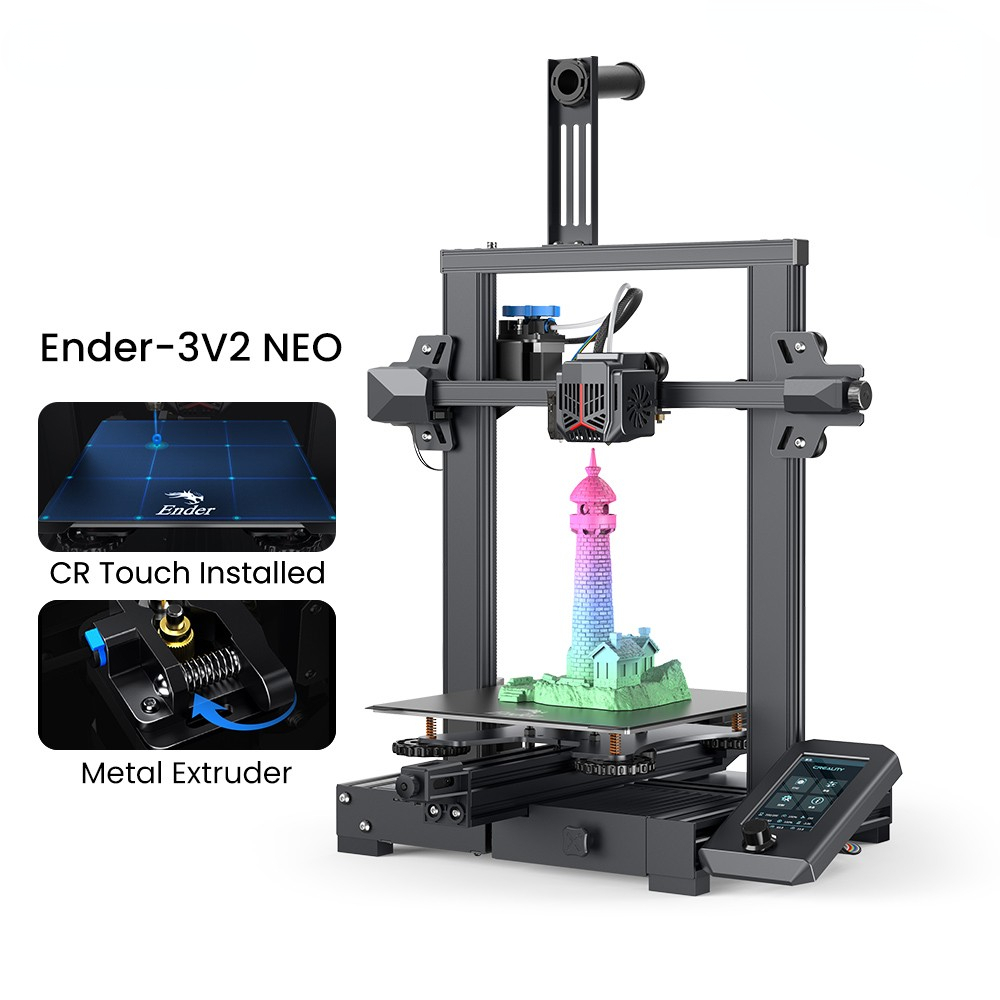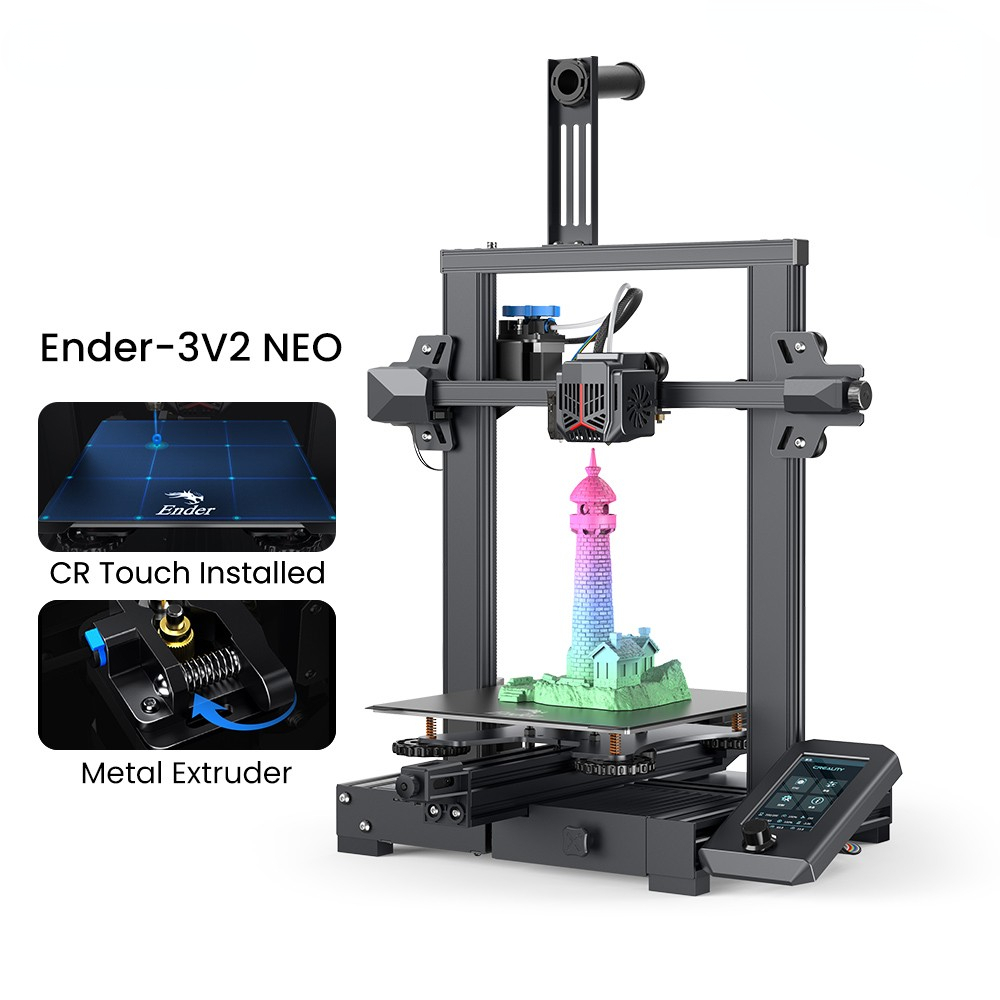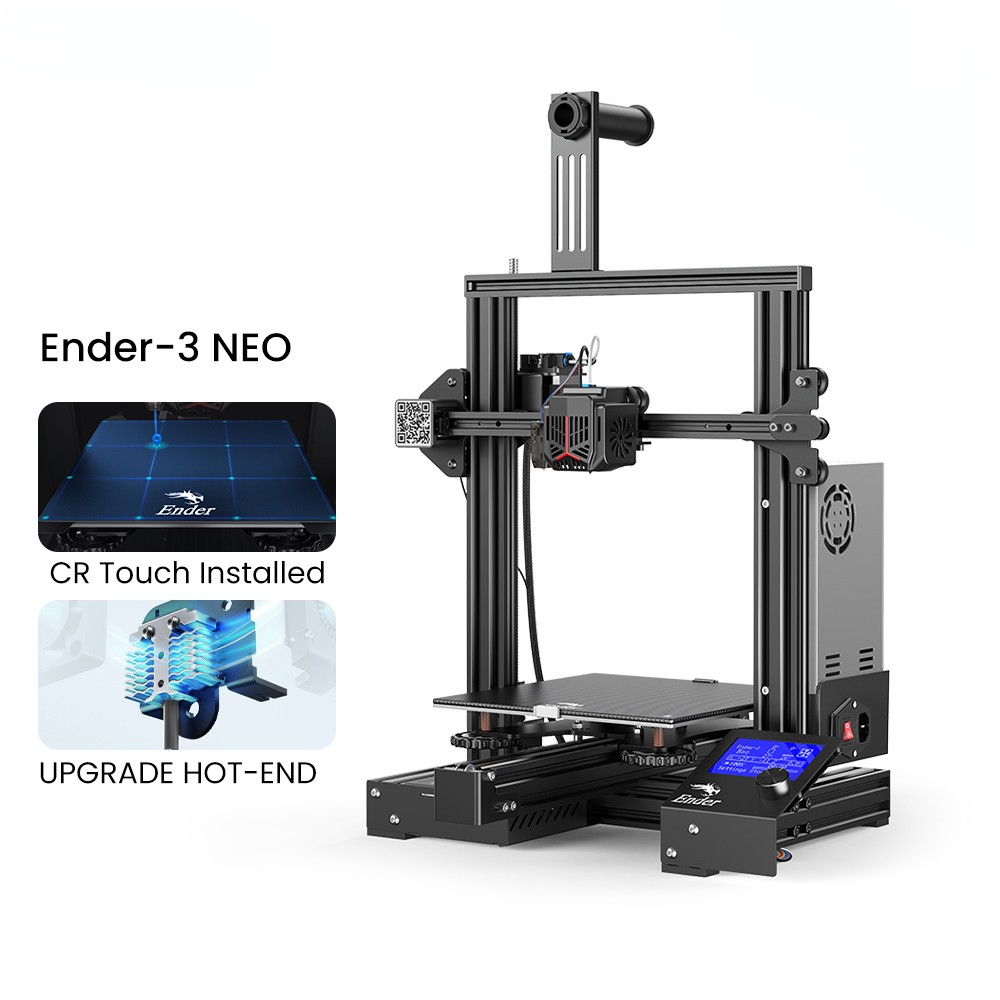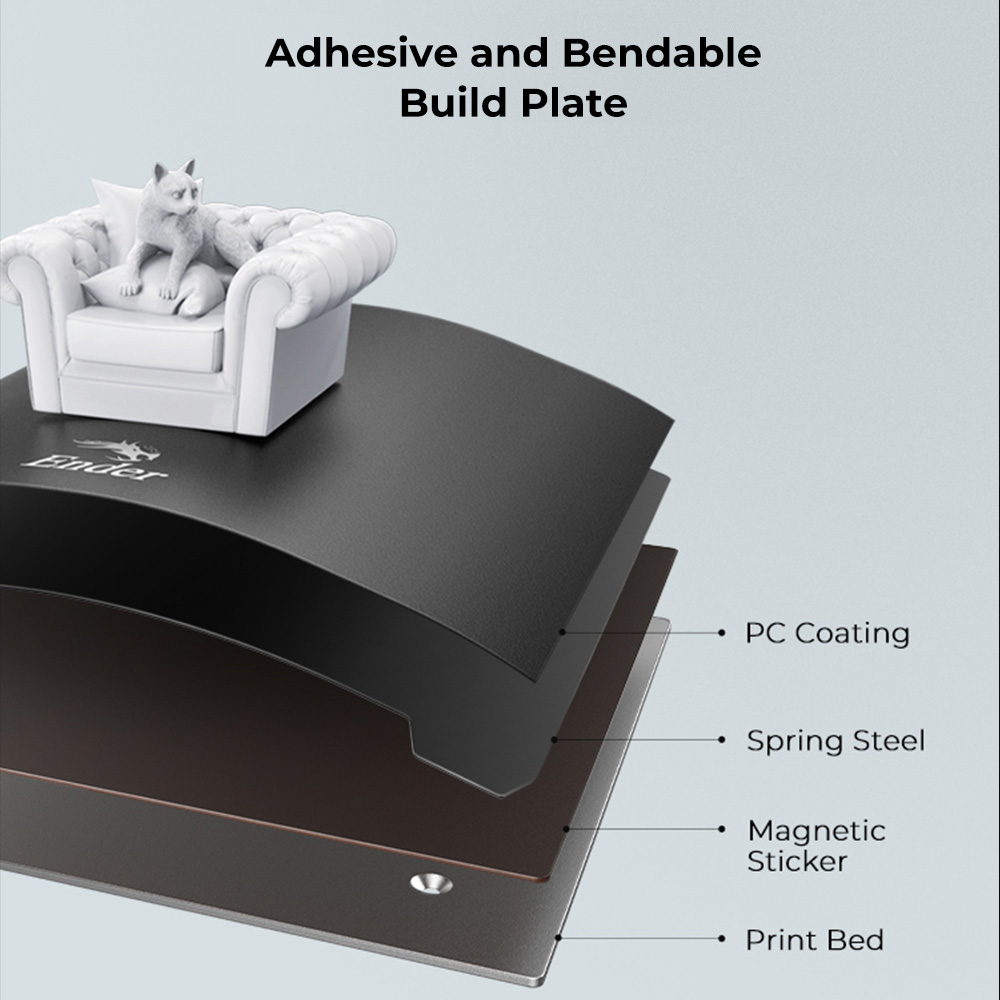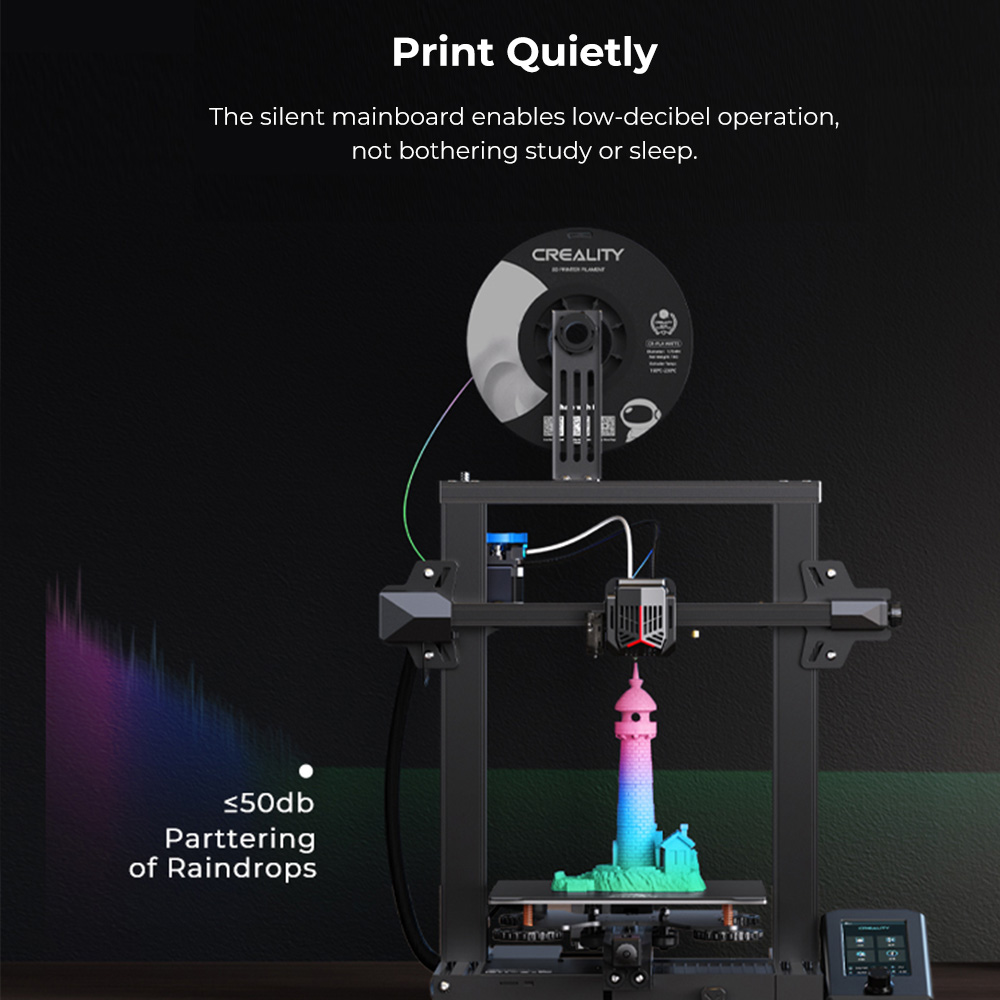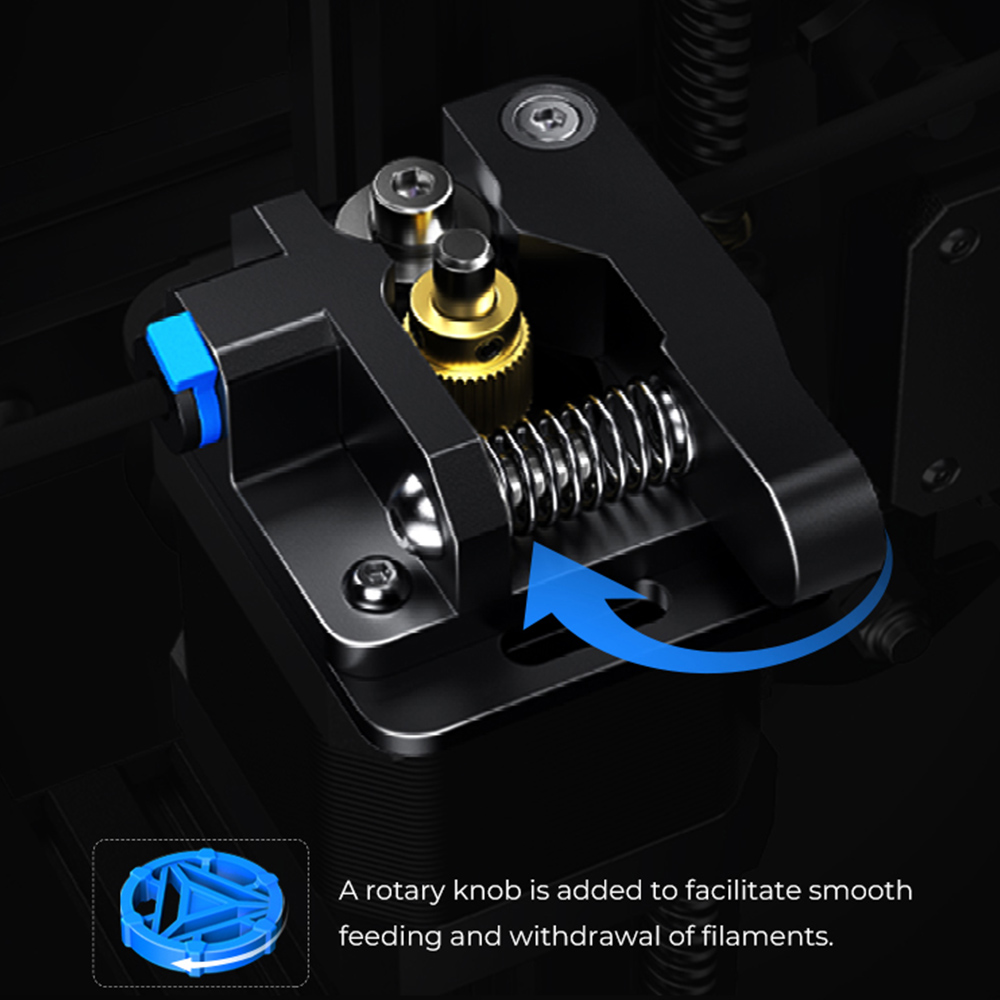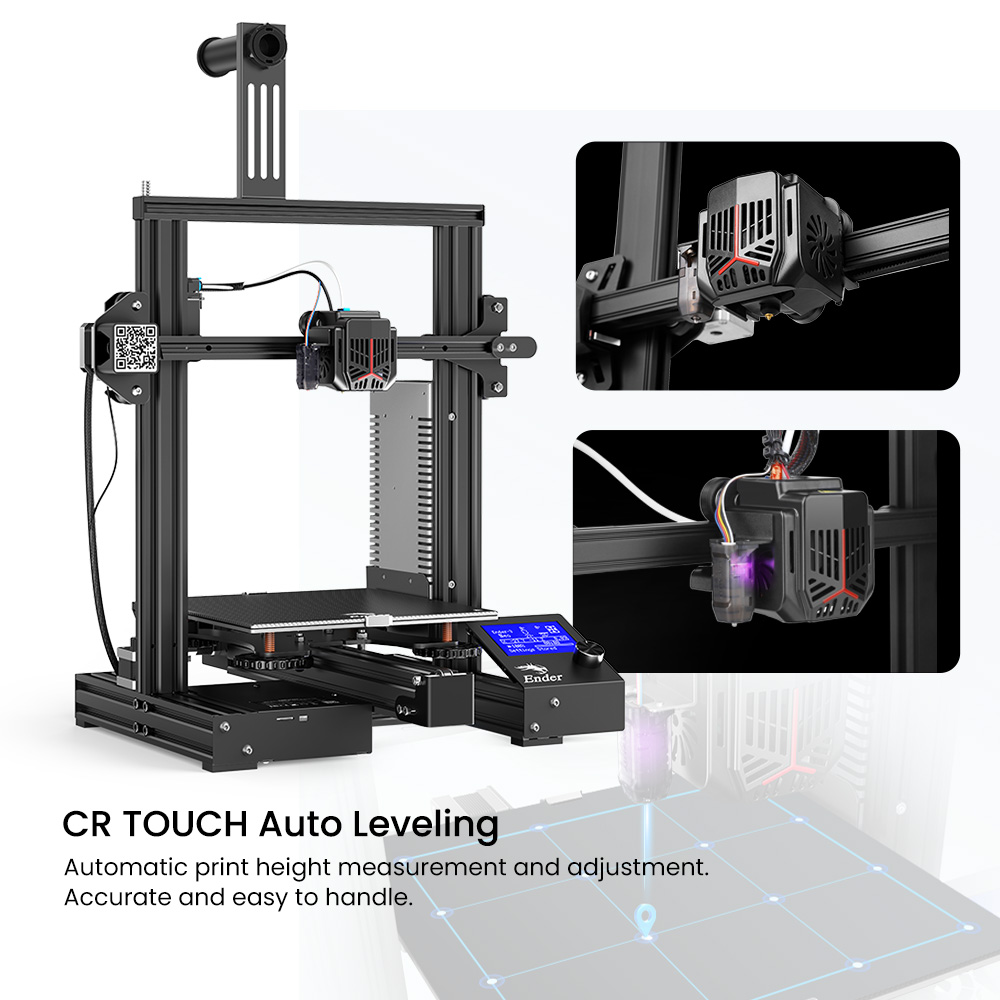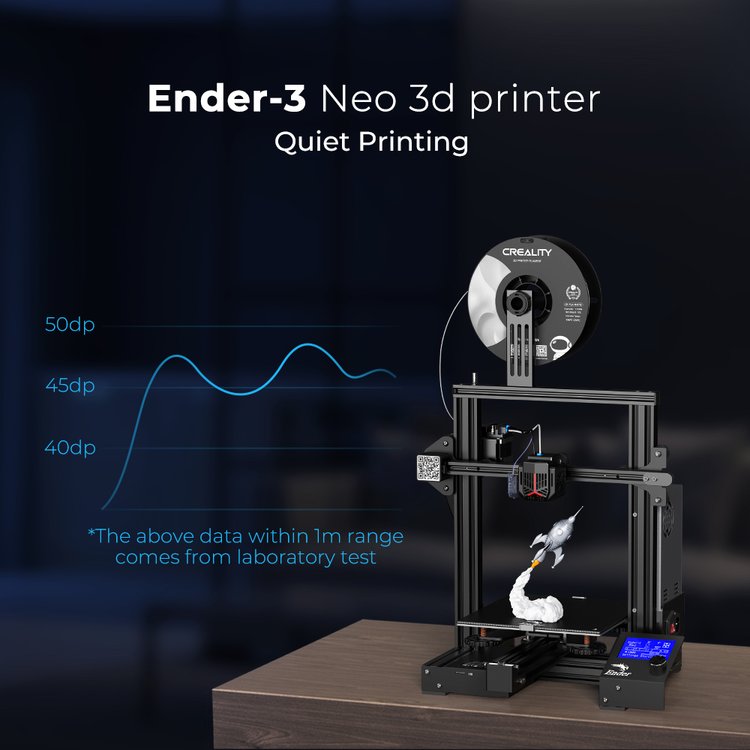 Hot Sale Buy 2 Get 15% OFF: Ender-3 NEO/ Ender-3 V2 NEO
Model-1

Please select product butes before purchasing~~
Ship to
It is expected to arrive within and will cost
€
EUR
to ship
This item can't be shipped to this Country/Region
Bundles
${ meal.bage }
${ meal.title }
${ meal.skus }
${ sku.name }:
${ skuVal }
People who bought this item also bought
Creality Ender-3 Neo 3D Printer 2022 New
♥Ender-3 V2 Neo 3D Printer CR Touch Auto-leveling, Full-Metal Bowden Extruder, 4.3inch Color Screen, 32Bit Mainboard, 220*220*250mm
Learn More: https://www.creality3dofficial.eu/products/ender-3-v2-neo-3d-printer
CR Touch Auto Leveling New Upgrade
With 16-point automatic print height compensation, the printing accuracy and printing efficiency are better improved, saving you time and money.
4.3-inch Color Knob Screen
Model preview with new UI, preview feature makes model selection visible and allows you to monitor progress. The screen dims automatically to save energy.
PC Spring Steel Magnetic Build Plate
Compared to other types of build plates, PC spring steel magnetic build plates have good adhesion and you can easily remove the printed model with a slight bend.
All-in-one Design and All-Metal Bowden Extruder
Additional purchase with sturdy gantry, stable printing, 220x220x250mm print size, full metal Bowden extruder, easy to load filament with the knob, very durable while ensuring smooth feeding
Quick Assembly
Some parts are already pre-assembled, and the assembly is easy in 3 steps, saving you time and effort.
32-bit silent motherboard
Super quiet printing, minimize noise and provides you with a comfortable printing environment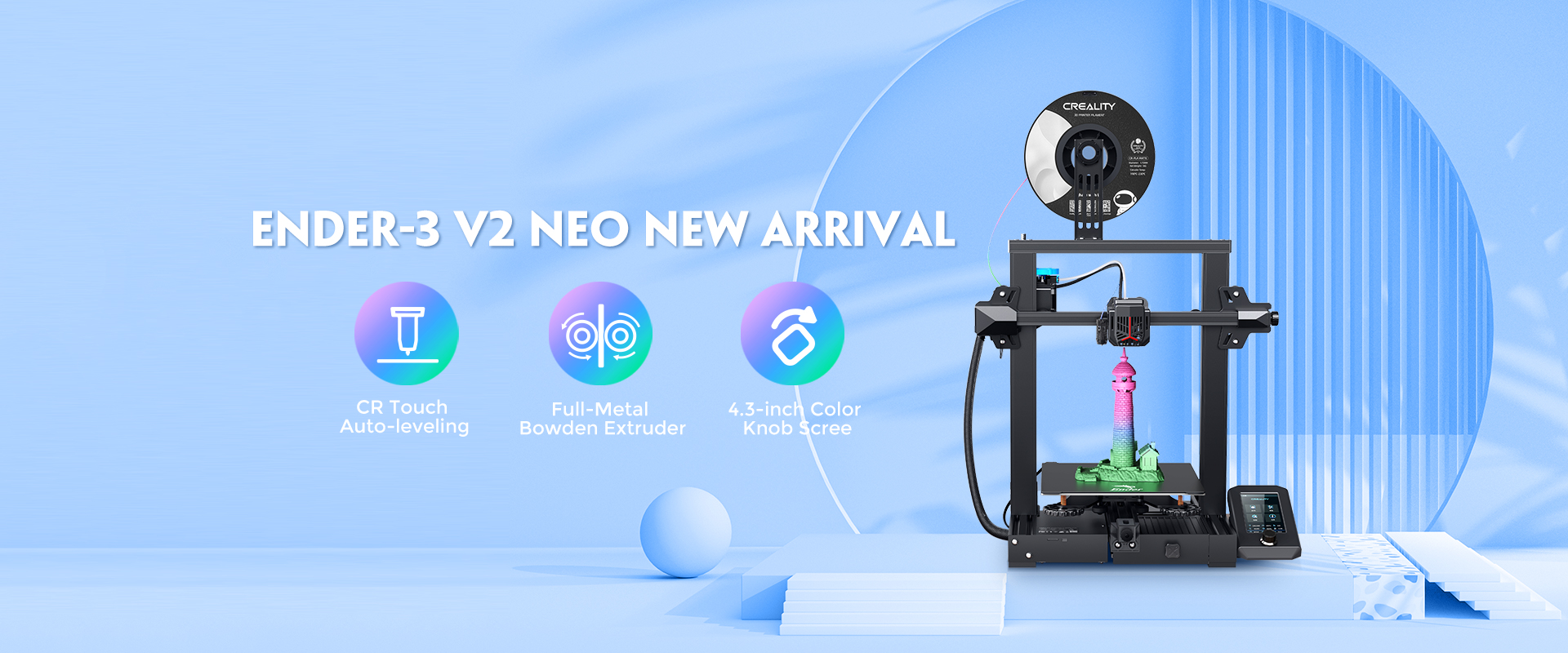 ♥Ender-3 Neo 3D Printer | CR Touch Auto-leveling | Full-metal Bowden Extruder
Accurate CR Touch Auto-leveling: Automatic print height measurement and adjustment. Accurate and easy to handle.
Quiet Printing: Low-decibel operation ensured by a silent mainboard, not bothering study or work.
Quick Heat Dissipation: Corrugated heat sink enlarges the radiating area, enabling fast cooling down
Smooth Feeding: Full-metal extruder with greater force enables smooth feeding.
Hands-on Fun: Independently assemble or modify the printer, enjoy DIY.
Durable Build Surface: Carborundum build surface effectively reduces the warping issue with even heating.
Enhanced Steadiness: Alloy steel mold springs give great support to the platform for stable printing.
No Fear of Outage: Higher success rate with the resume printing function for data record and printing recovery.
Learn More:https://www.creality3dofficial.eu/products/ender-3-neo-eu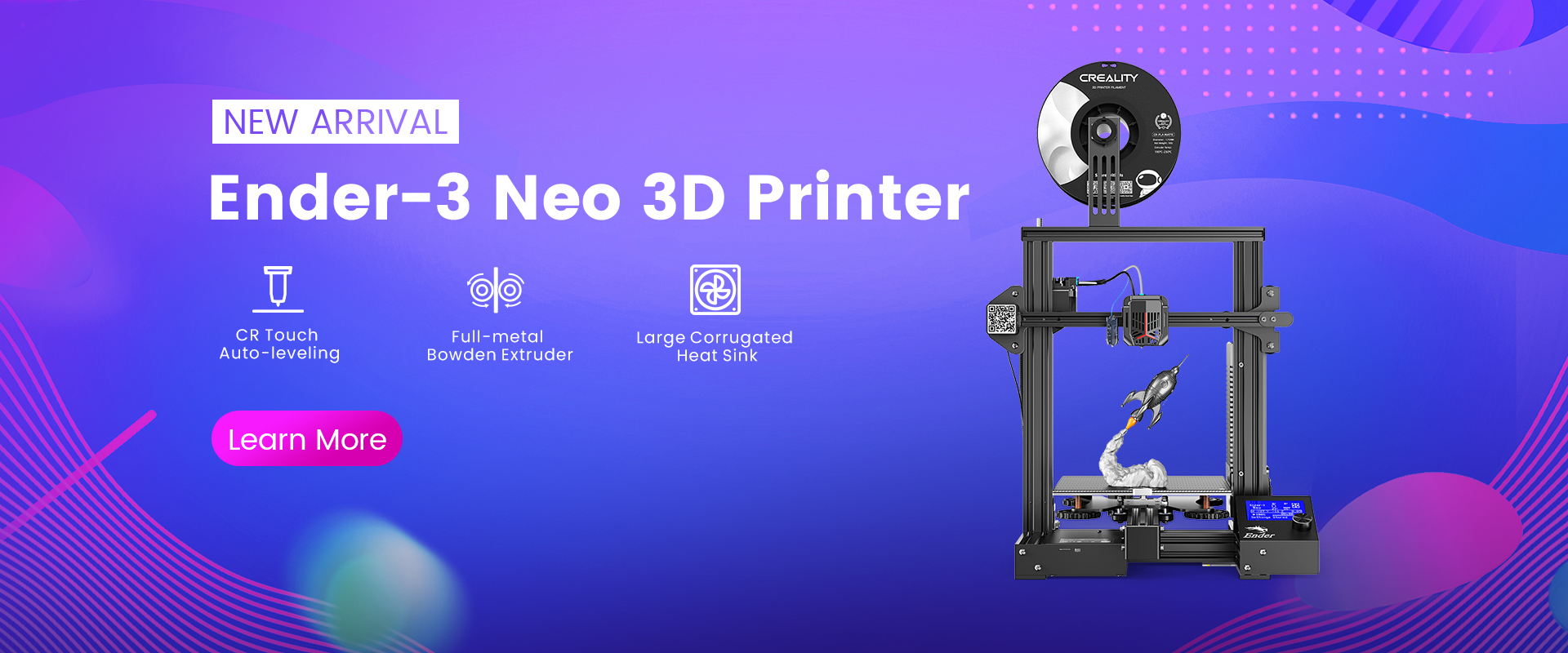 Ender-3
Open Source, 32Bit 4.2.2/4.2.7Firmware, Upgraded Part Firmware/Manual
Download
Customer Reviews
Write A Review
Ask A Question
Reviews (1)
Questions (0)