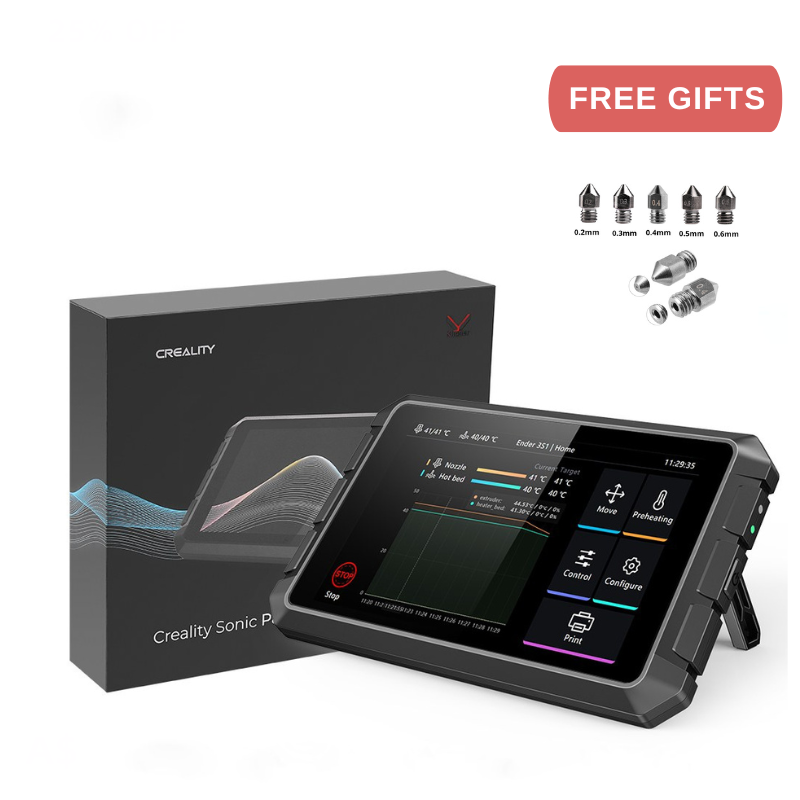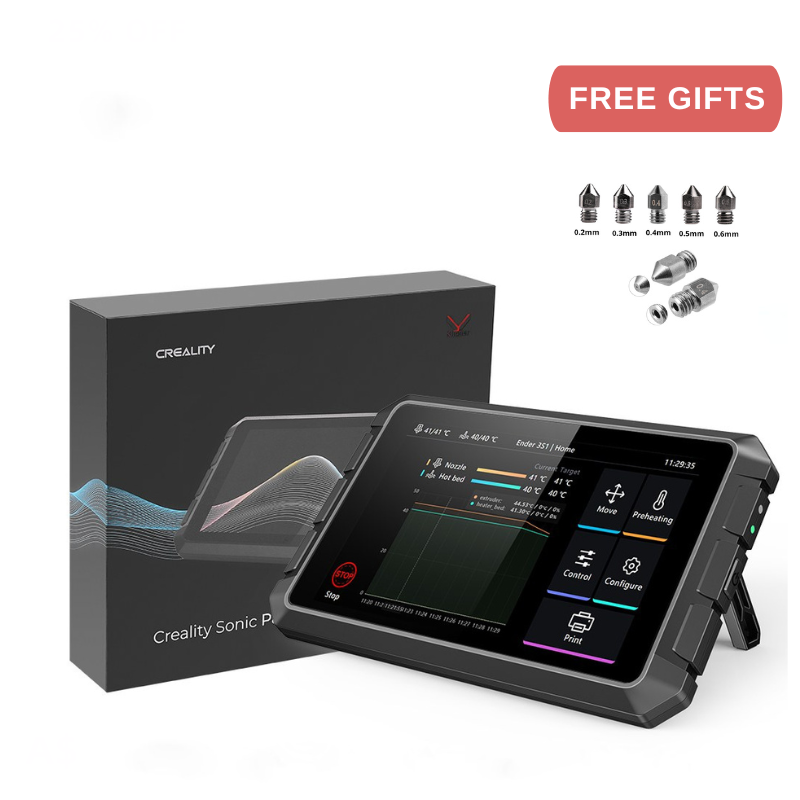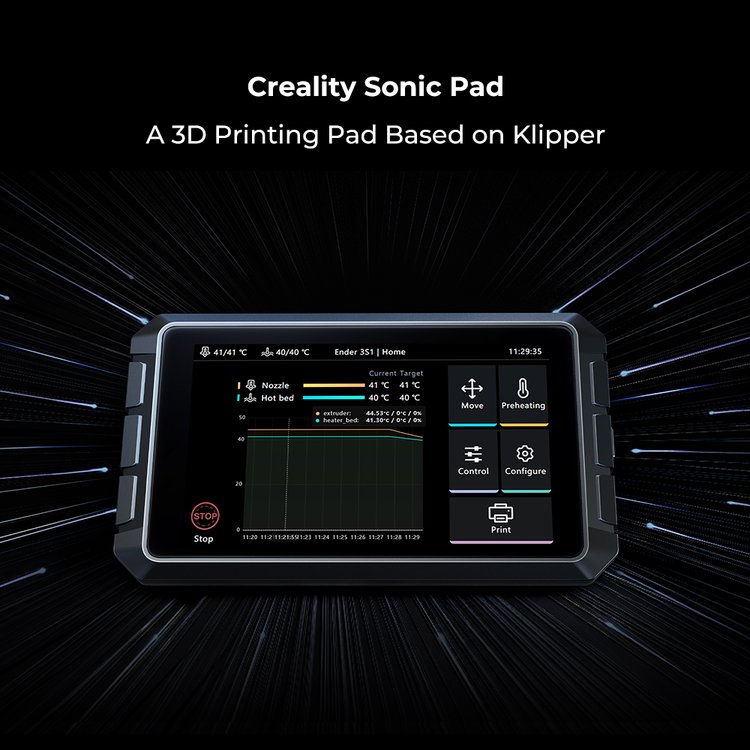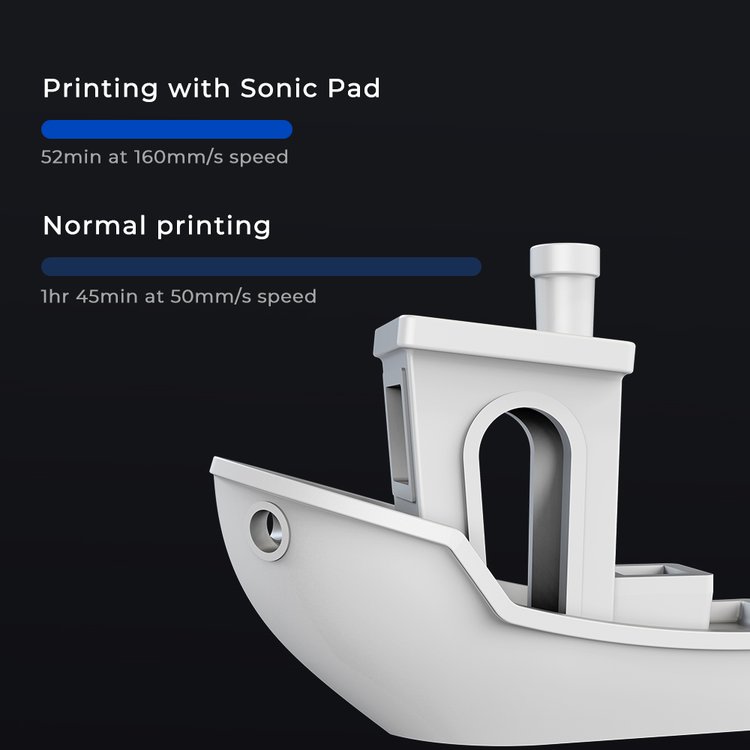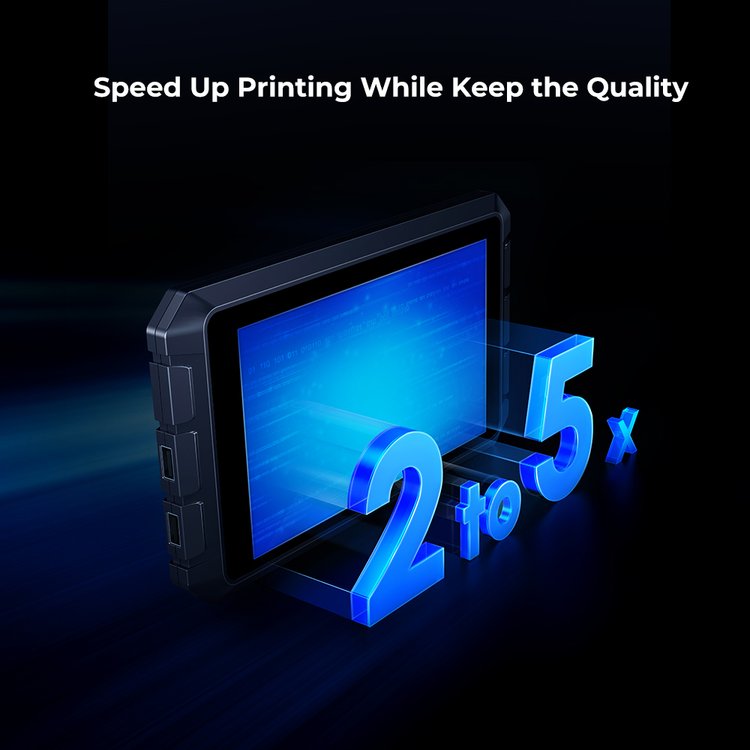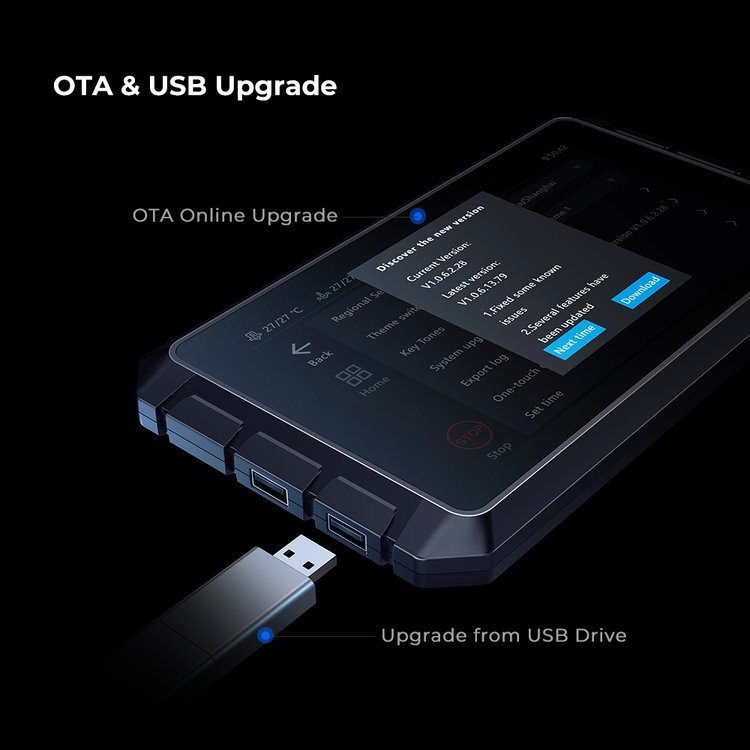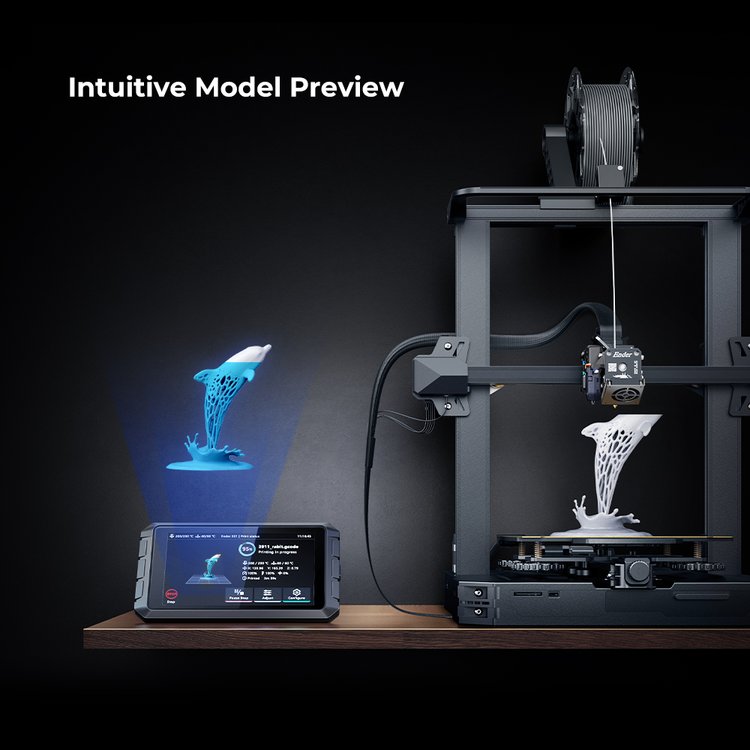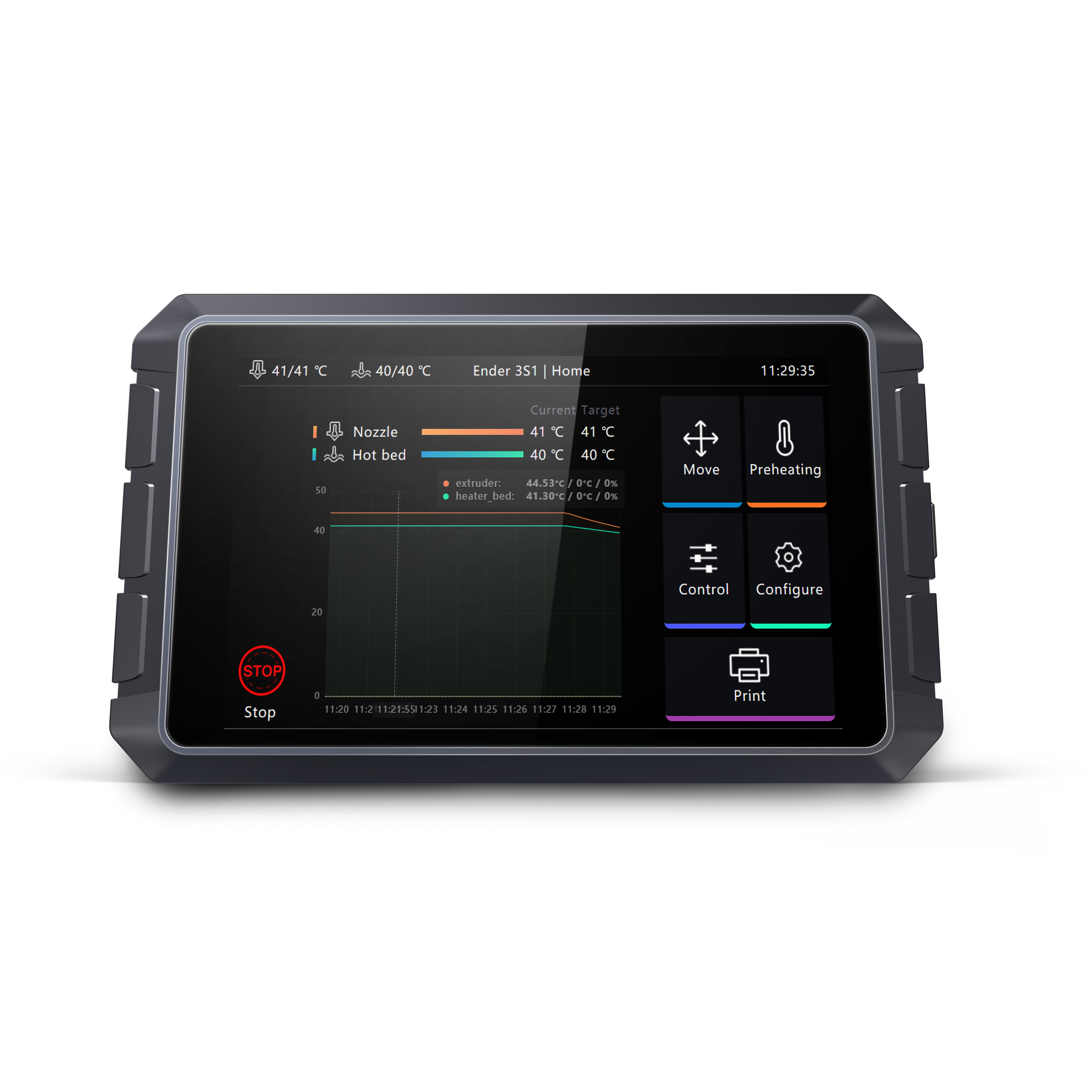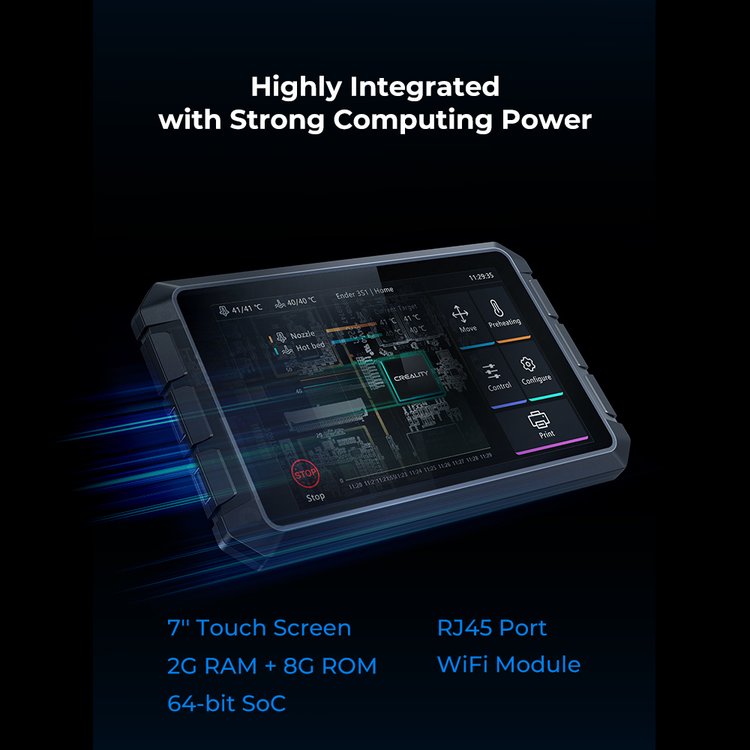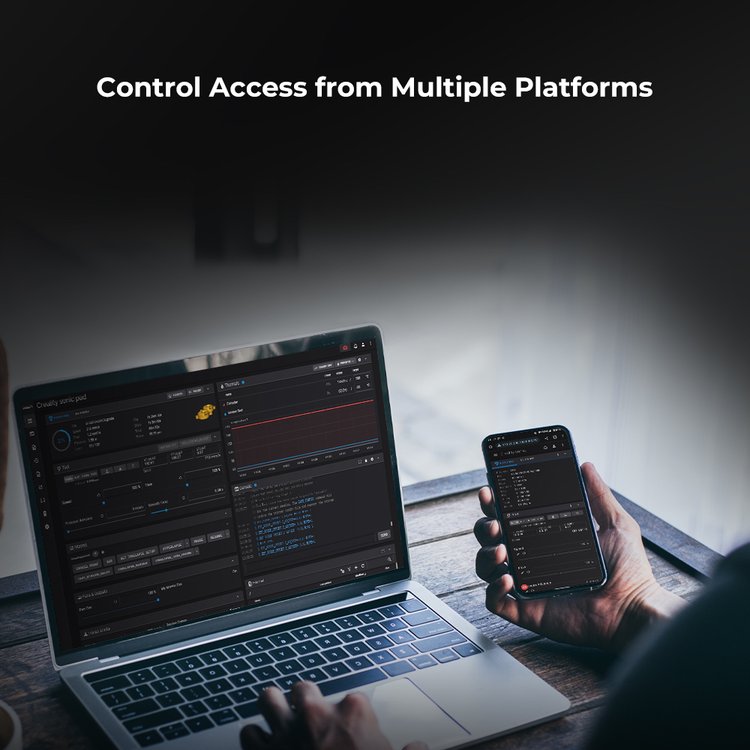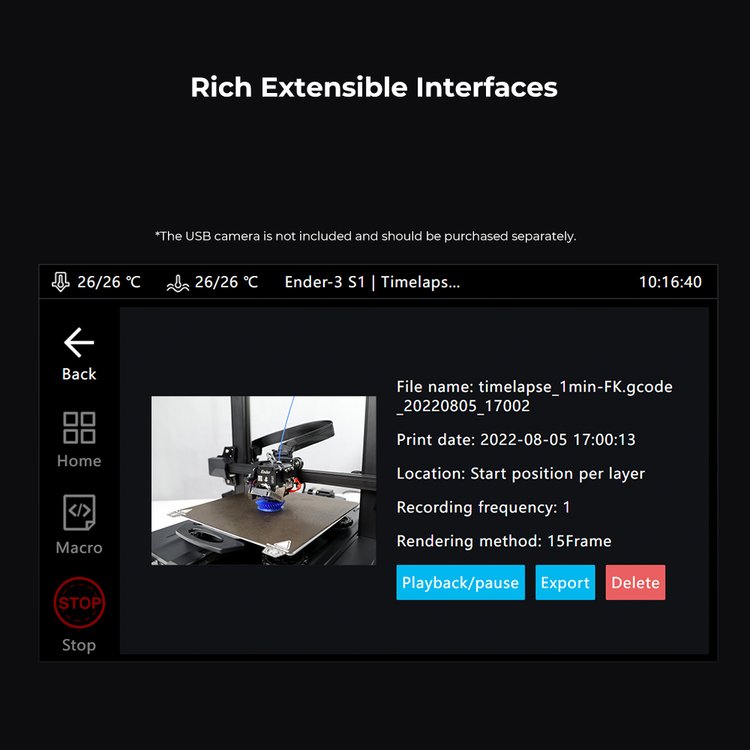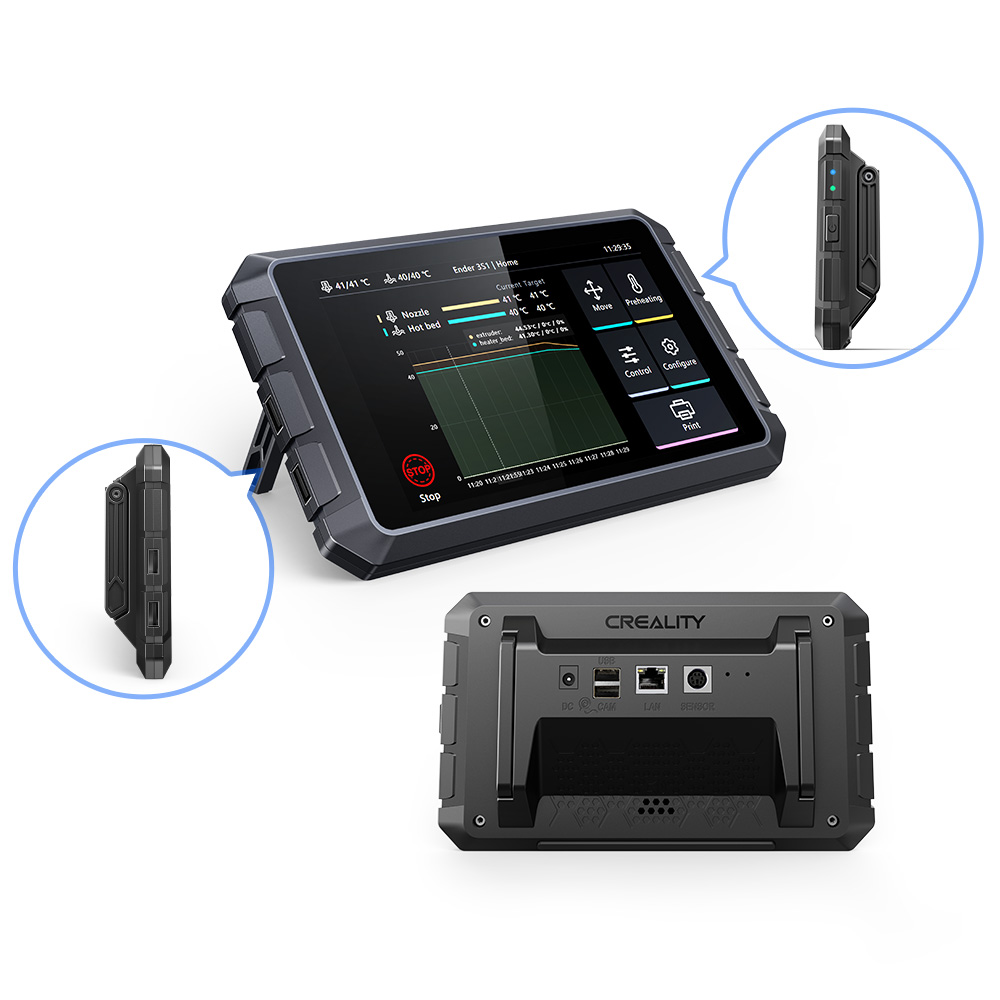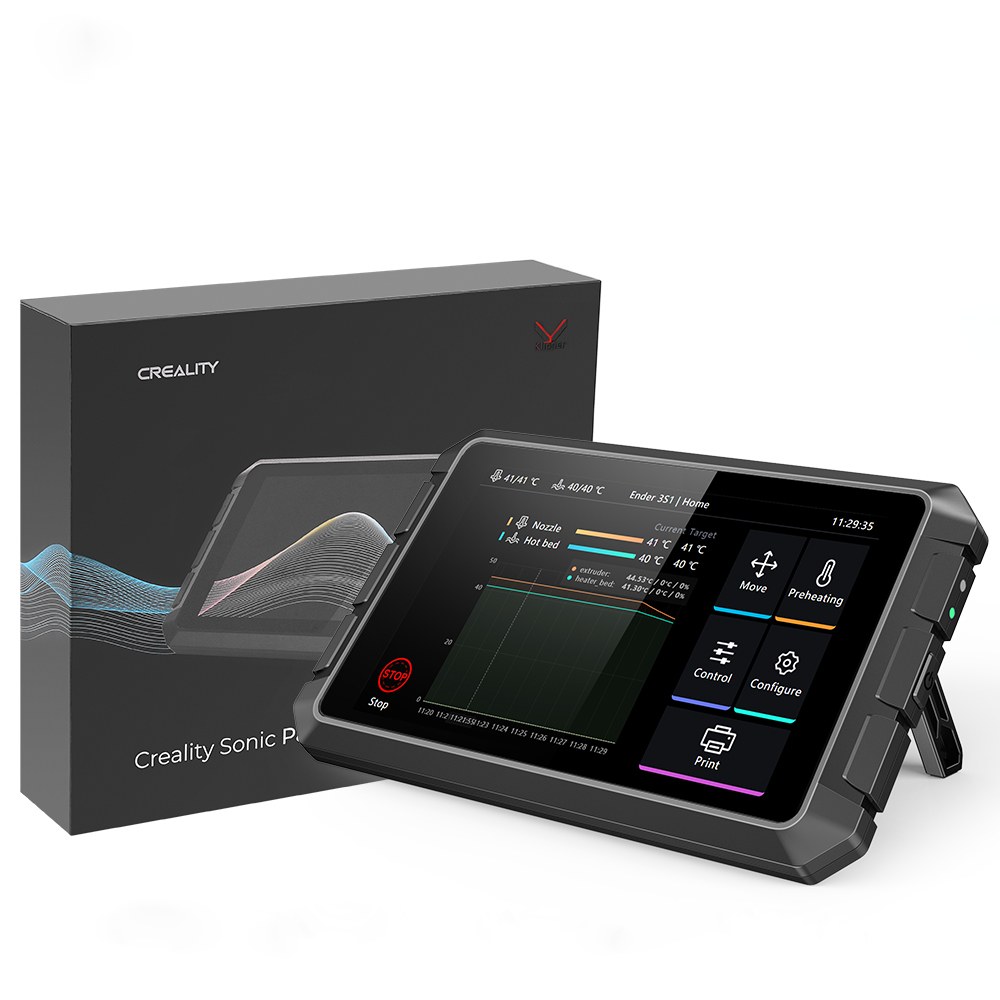 Creality Sonic Pad - Klipper SystemFor Ender-3 V2 Ender-3 S1 Ender-3 S1 PRO
Ship to
It is expected to arrive within and will cost
€
EUR
to ship
This item can't be shipped to this Country/Region
Bundles
${ meal.bage }
${ meal.title }
${ meal.skus }
${ sku.name }:
${ skuVal }
Creality Sonic Pad-compatible with most FDM printers
( Ender-3 V2, Ender-3 S1, and Ender-3 S1 Pro have been pre-configured)
1. Highly Integrated with Strong Computing Power: With software-hardware integration, you will get stunning performance, but with less trouble
2. Speed Up Printing While Keep the Quality: The built-in input shaper function will mitigate oscillation during high-speed printing and smooth out ringing, thus keeping the model quality.
3. Intuitive Model Preview: Creality Sonic Pad supports G-Code model preview when slicing with the Creality Print, Ultimaker Cura, Prusa Slicer, and Super Slicer.
4. Deft with User-defined Macros: Creality Sonic Pad supports user-defined programmable macros, with each macro combining a series of commands to a specific function for higher efficiency.
5. Connectivity Easily: Creality Sonic Pad can connect to almost any FDM 3D printer on the market via a USB cable. With the included configuration manual, it is easy to set things up.
Sonic Pad Spec:
- Powered by a 64-bit CPU and mainboard
- 4 USB ports, carrying 2Gb RAM and 8Gb ROM - OTA/USB Upgraded
- Equine with RJ45 Ethernet port and one WiFi module, enabling remote control of printers.
A camera module that users can buy separately from the tablet is available for real-time monitoring and time-lapse photography, unleashing more creativity.
Upgrades & Purchase Note
The New Pre-Configured Printer of Sonic Pad is as follows:
Ender-3 Pro, Ender-5Plus, Ender-3Max, Ender-3S1 Plus, CR-10Smart, CR-10S ProV2, and CR-10V3
The rest of Creality FDM printers will catch up soon.
Purchase Note:
1. Please confirm your mainboard Version and Chip model before configuring.

sonic pad upgrades
2. Presently, the Sonic Pad COULD NOT WORK WITH: Laser Engraver(Kit) and WIFIBOX, etc Product. Sonic Pad does not support the Laser engraving.
Learn More: https://www.creality3dofficial.eu/blogs/news/main-upgrades-of-creality-sonic-pad


Customer Reviews
Write A Review
Ask A Question
Reviews (2)
Questions (0)