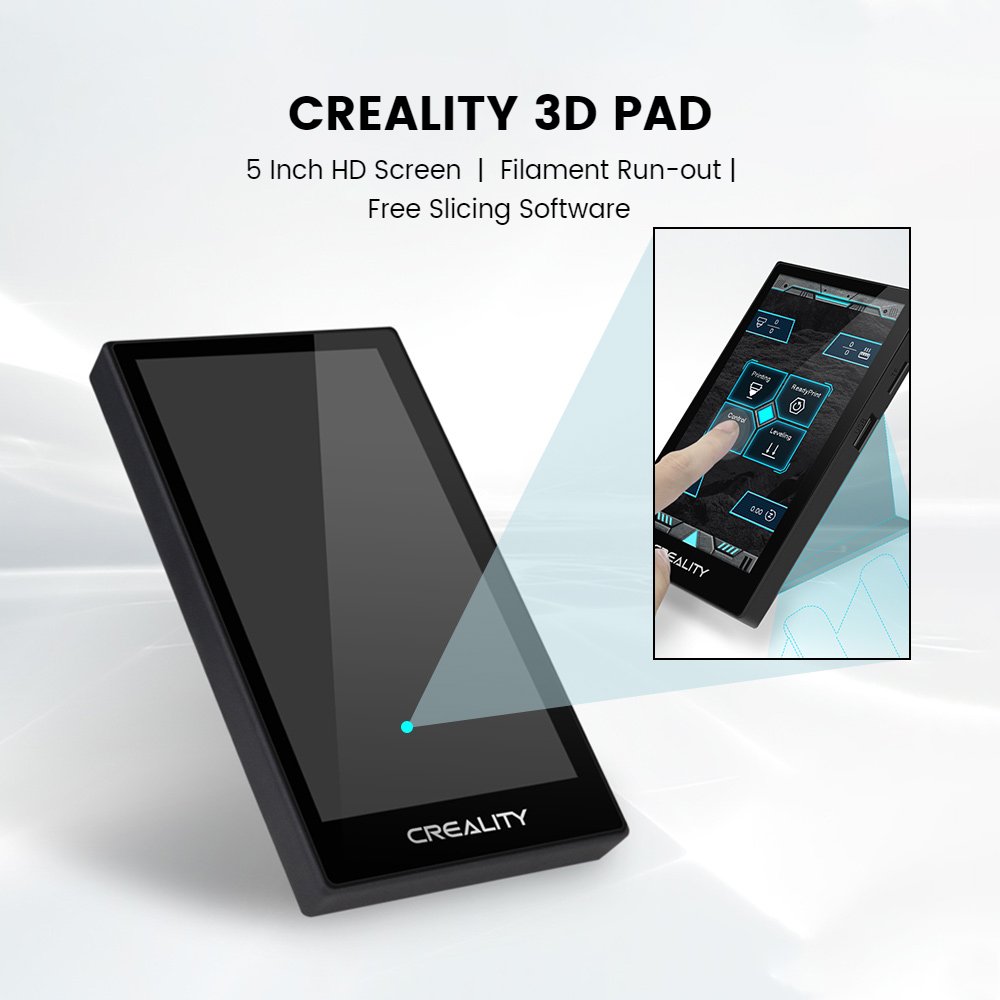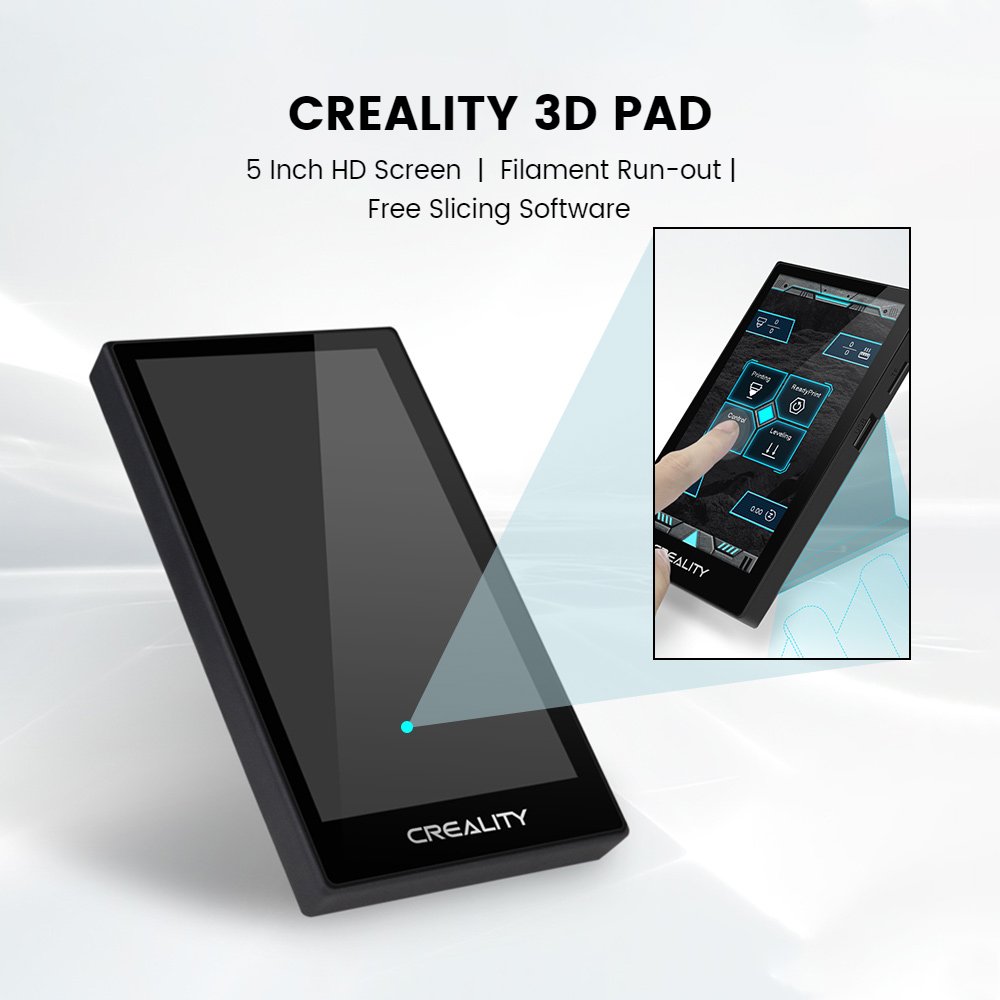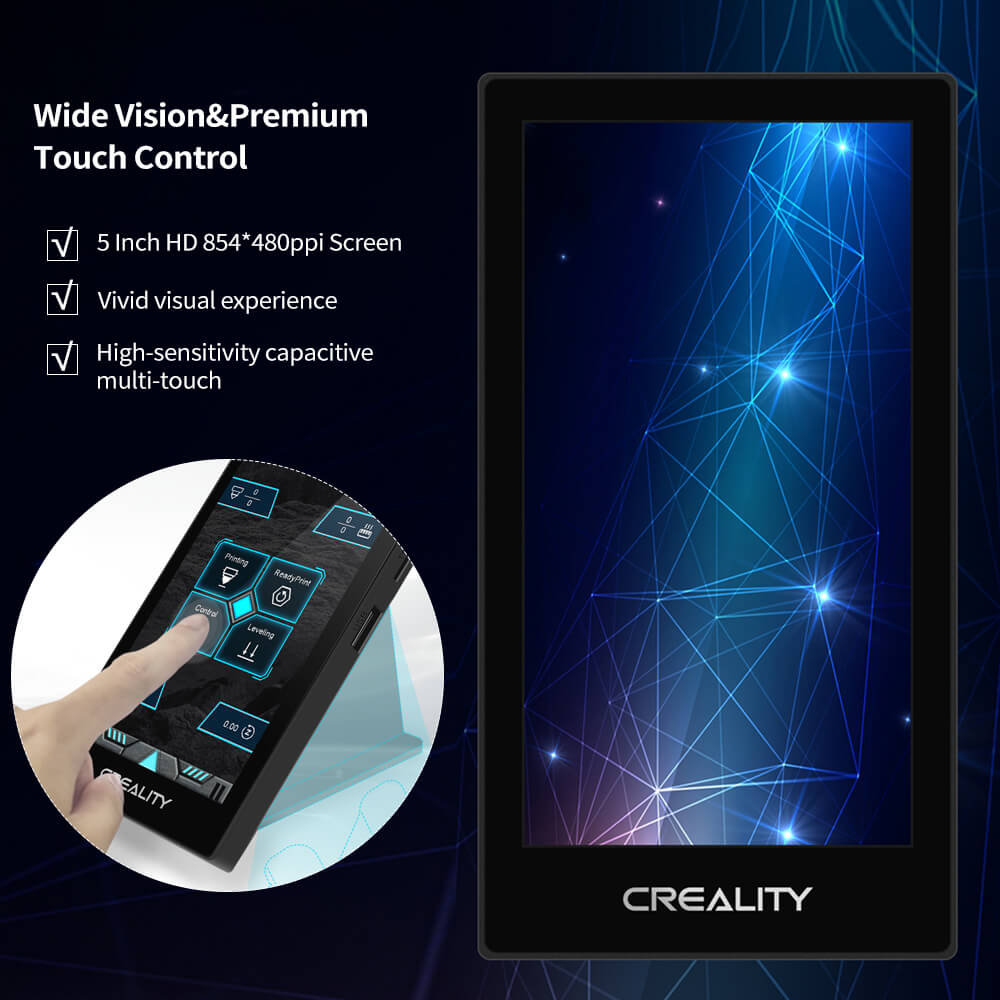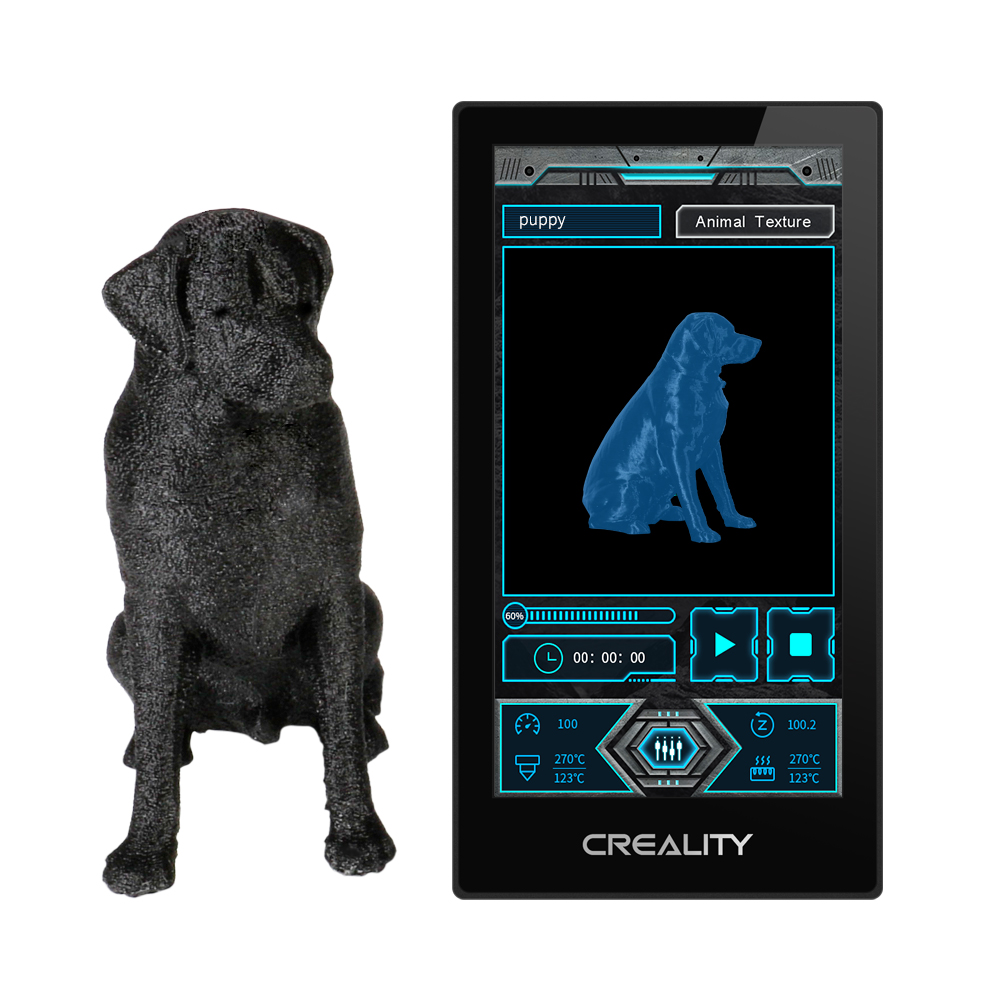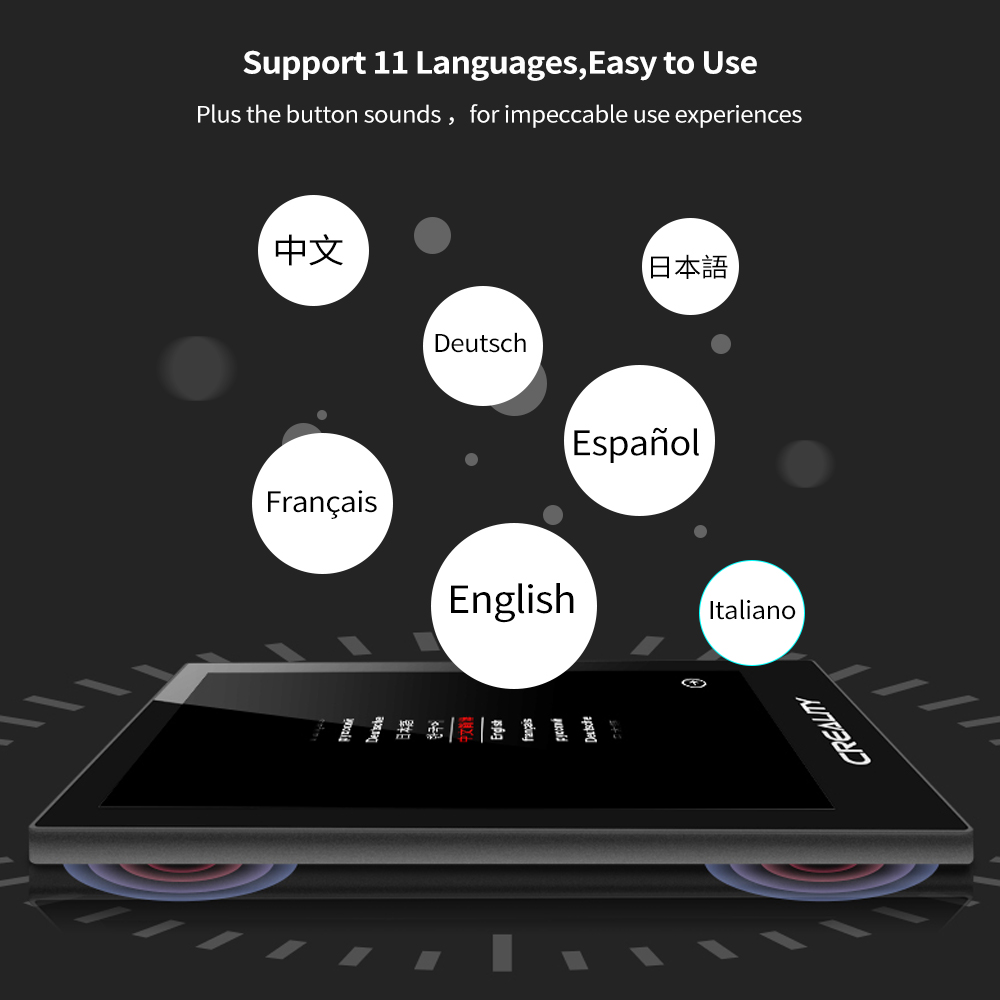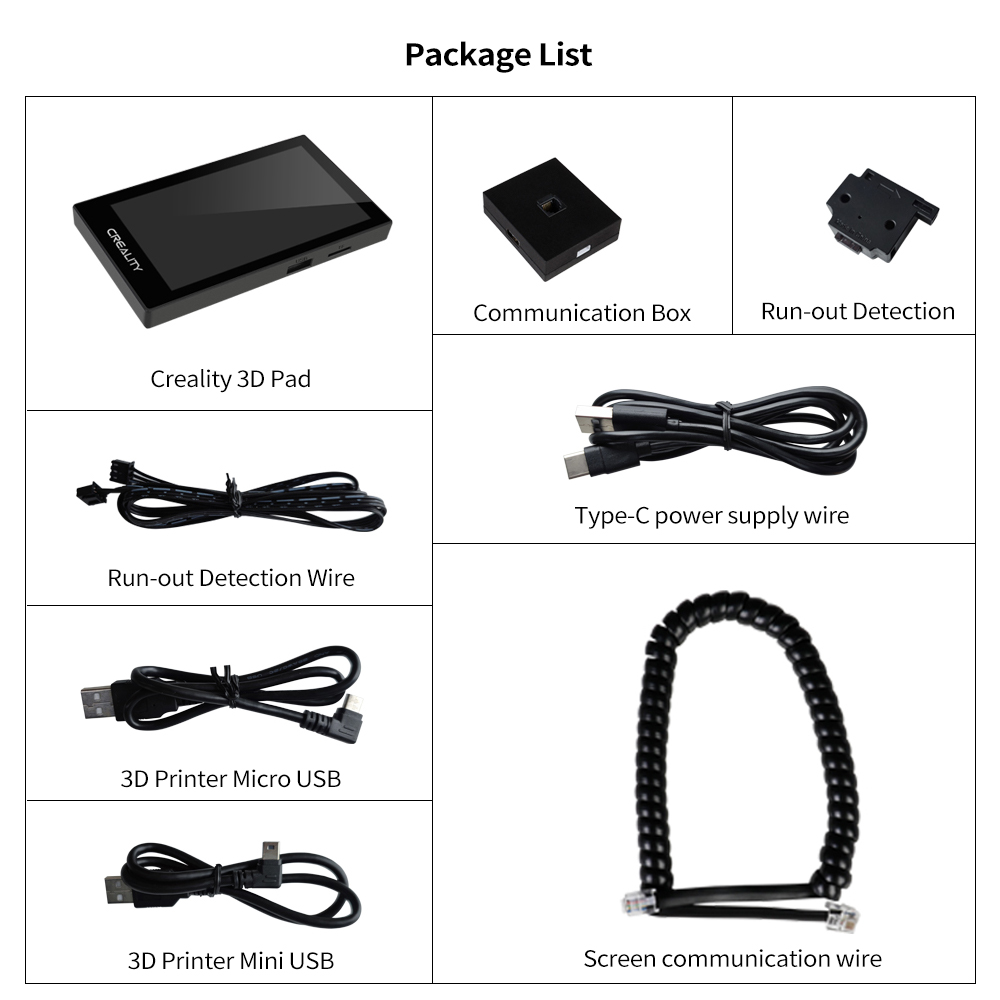 Creality 3D Pad 5 Inch HD Display Screen
Ship to
It is expected to arrive within and will cost
€
EUR
to ship
This item can't be shipped to this Country/Region
Bundles
${ meal.bage }
${ meal.title }
${ meal.skus }
${ sku.name }:
${ skuVal }
People who bought this item also bought
Creality Ender-3 Series 5inches HD Touch Screen, Easy Plug and Print, Animal Texture Effect, Power Resume Filament Detection, Support 11+ Languages
Apply to:
CR-10 Series: CR-10, CR-10V2, CR-10V3
Ender-3 Series: Ender-3, Ender-3V2, Ender-3Max, Ender-5Pro, Ender-7
CR-6 Series: CR-6SE, CR-6MAX
More Printers: CR-30, CR-200B, CP-01
Note:
- 3D Pad It supports the 8/32 Bits mainboard. And it makes it so much easier to level with or with out the bl touch.
- It won't connect with the wireless box (Wifibox )
Video1:What is Creality 3D Pad?

Video2:How to use Creality 3D Pad with 3D printers? Check to learn more about its features.
Widely Compatible Plug and Print: Plug and Print, Integrated with TF driver, U disk driver, and Gcode parsing, work for all FDM 3D printers with Marlin firmware
5 Inch HD 854*480ppi Screen: Large screen brings you a better visual experience, plus the button sounds, for impeccable user experiences
Easy Install and Use: A magnetic connection between console and base, easy to install and uninstall, a variety of animals models are available to print from Creality Cloud, and you can also download the holder model for display screen
Premium Touch Control: control 11 languages at your will,high-sensitivity capacitive multi-touch, smoothness on your fingertips, Si-Fi graphics UI, allows you to dive into the Si-Fi world
Model Preview on Pad: Gcode file preview on 3D Pad is available with custom slicing software for you to see the printing models easily, preventing errors in selecting print files and showing a more intuitive printing progress
Come with Resume/Filament Run-out Detection: Creality 3D Pad has both of them integrated, No fear of power cut or blank printing anymore
Makes Models Look "Alive": Comes with an animal texture effect, one-click to print 3D cute pets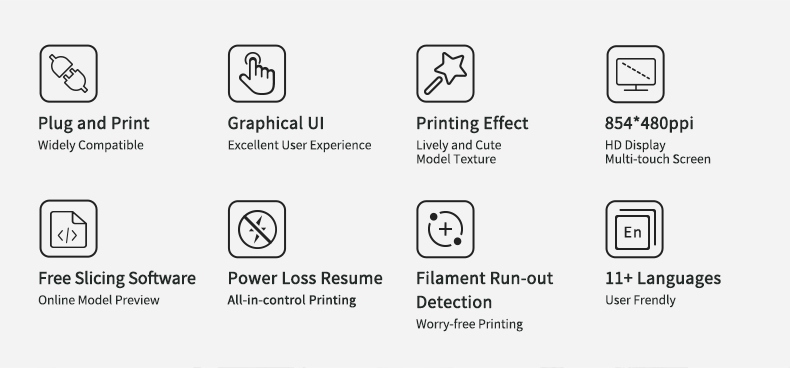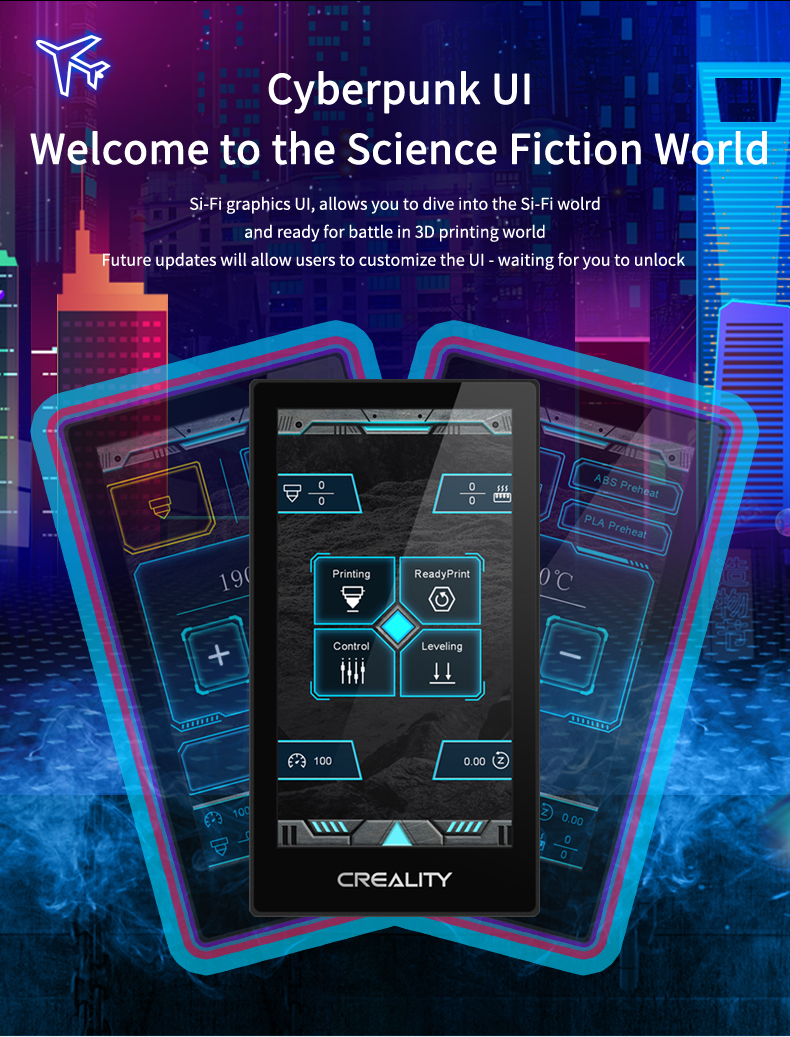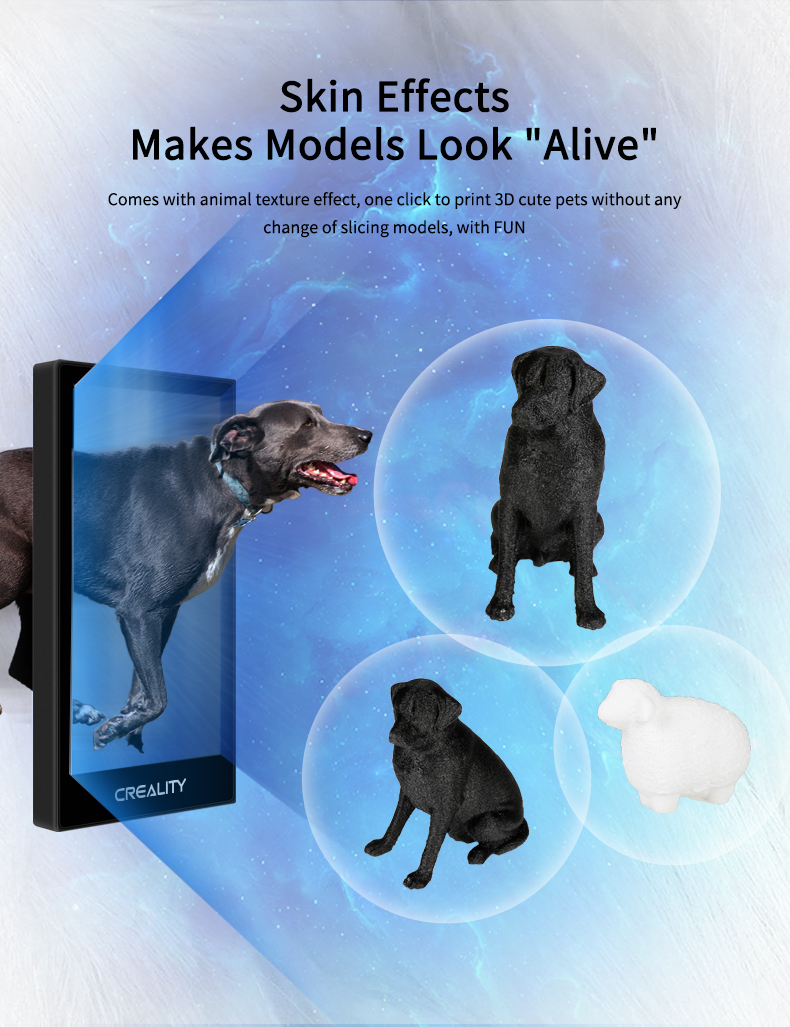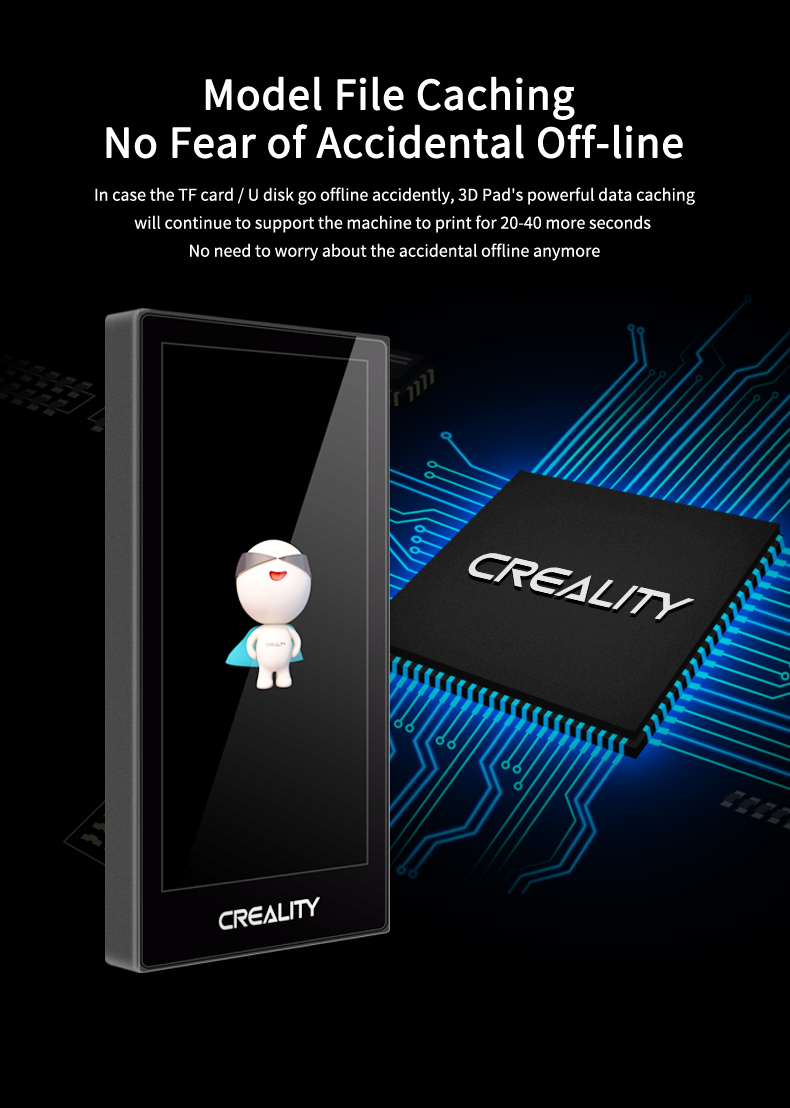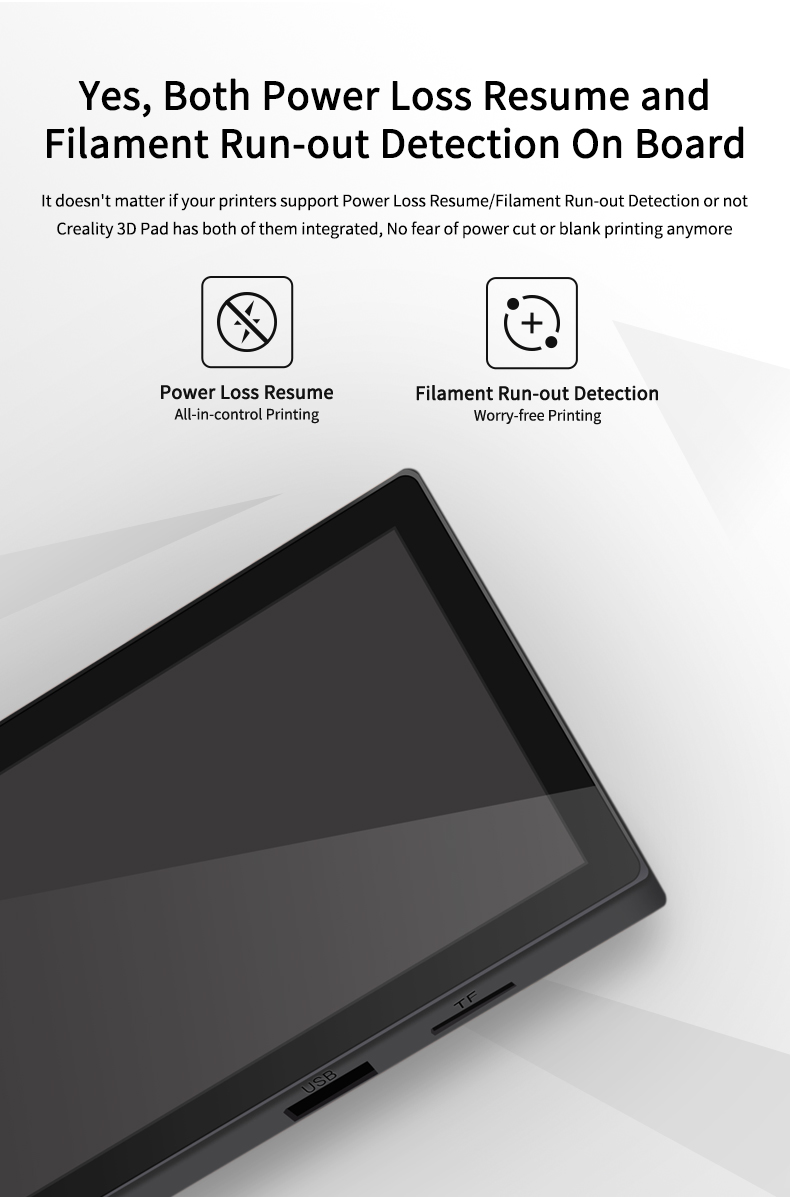 Customer Reviews
Write A Review
Ask A Question
Reviews (0)
Questions (0)